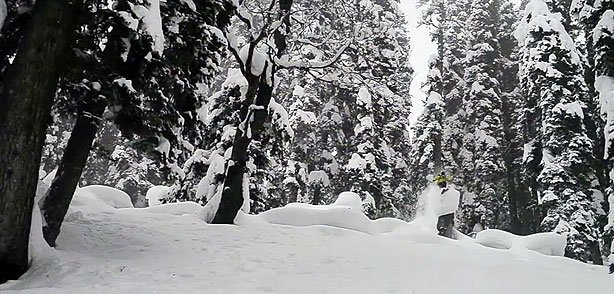 Salomon Freeski TV – when do I not say good things about their edits? Well it's not stopping today.
This latest episode follows Chris Rubens and Tristan Knoertzer all the way to Kashmir as they discover that the Gulmarg is easily one of the best places they've ever skied. And these guys have skied in a few places!
"By the time we landed we had an armed guard escorting us back to the military base." Chris Rubens and Tristan Knoertzer discover the challenges but also witness the triumphs of opening a heli ski operation in the war torn mountain ranges of Kashmir, India.
Look out for the incredible treelines, insane powder and the overly friendly locals. It really does look like one of the best places to ski in.
Get ready to book a flight to India.
Salomon Freeski TV: S5 E14 Kashmir Dreams
Related posts:Salomon Freeski TV EP12 – Salomon Team Camp On this week's episode we drop by the Salomon Team...
Telemark Dreams Trailer for new telemark freeride movie 'Telemark Dreams' from Ydreamproductions....
Lucid Dreams Trailer Shadow Puppet Productions shows off their HD release for the...