Words by Jeff Schmuck
It's that time of year again. Salomon Freeski TV is back and bringing you double the episodes for Season 2, which will be available every second Tuesday morning in October and then each and every Tuesday morning from November to March, right here on NS in the front page player.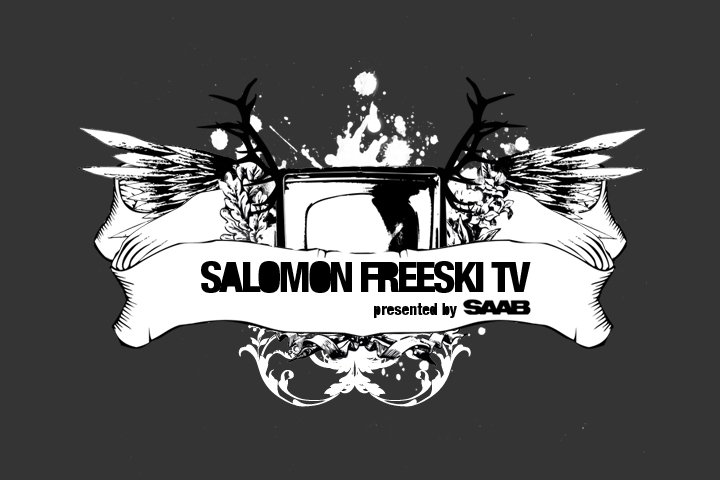 Mike Douglas, the man behind Salomon's Freeski TV, says there will be numerous aspects to this year's season that will make the shows bigger and better than last year.
"The most noticeable thing is that there's 20 of them this year instead of 10, and on the production side of things we actually planned them this year. We came up with the idea of Freeski TV last year after the season, so we made it out of existing footage that we had, where as this year we actually planned the whole season before hand and went out with the goal to make Freeski TV that much better. I also want people to know that most of the content will be original to our show. For example Abma and I did a show on Whistler pillows and only 25% of the footage from that show went into Reasons, so it'll definitely be worth checking out."
So this winter, when you're stuck back in school or at work on Tuesday morning after an epic weekend of skiing pow or park with your buddies, tune into NS throughout the season to follow the Salomon team and friends as they find the untracked powder, break world records, out run avalanches and decide whether or not a 300 foot canyon swing is a good idea!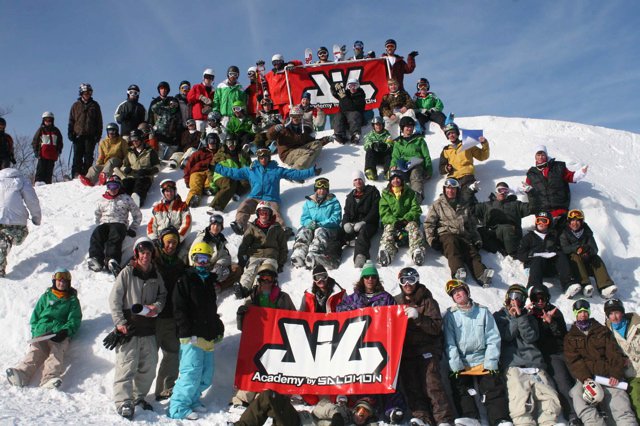 Salomon's Jib Academy
"We're pretty much covering the whole spectrum of Salomon's freeski world this year," says Douglas. "From hardcore jib events like a Quebec rail session that we worked with Poorboyz on, a couple of Jib Academy shows, a behind-the-scenes show on the X-Games where we show the zones that people don't get to see, and then we've got a Sammy show, a Simon show, a Charles Gagnier profile which will be the first one of the year and then tons of big mountain stuff too. We did trips to Europe, Alaska, Whistler, a big mountain freeride world tour event and we've got some of the craziest avalanche footage ever seen, which can also be checked out in Ride The Planets' Up In Snow."
The first episode is dropping next Tuesday, Sept 30th with (as Douglas said) a profile on skiing's international man of mystery, X-Games Gold Medalist and octo-grabbing machine, Charles Gagnier.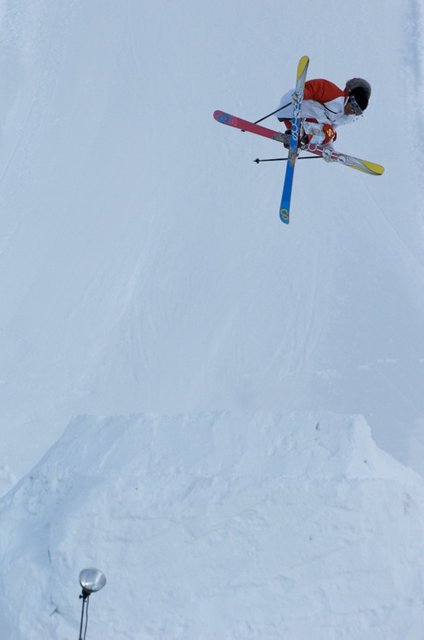 photo: Felix Rioux
"This format is an unique opportunity to show things that you might have time to in a ski movie," say Douglas. "We'll be taking people behind the scenes and getting in deeper with athletes and giving everyone a bit of a different angle on what goes into a trip. Our whole goal for the program is to give people a little extra stoke ever week, so it's something that's consistent and that you can look forward to. We hope you enjoy it."
In its second season, Salomon Freeski TV is proud to bring you the behind the scenes story on some of the sport's best personalities and places of all time.