After several years in development Salomon and Atomic have announced their new tech touring binding the S/LAB SHIFT MNC. This new binding seeks to combine the best aspects of both pin-tech touring bindings and traditional alpine bindings. Its release heats up the battle for the burliest and best skiing tech binding, competing with the Marker Kingpin, and Fritschi Tecton. The binding has been in development for several years and has been tested by skiers like Sage Cattabriga-Alosa and Cody Townsend.
https://www.newschoolers.com/videos/watch/885113/Chris-Rubens--amp--Cody-Townsend-explain-the-all-new-SHIFT-Binding
The idea for the binding originated seven years ago, but because the concept is so unique, the Salomon team was tasked with designing, prototyping, testing, and refining the product from the ground up. Many of Salomon's top athletes have been involved with the project for over five years.
"It was an engineering feat to even get to where they did," says Salomon athlete Cody Townsend in the product announcement video "...there was absolutely no blueprint, no thought that something like this could actually be achieved."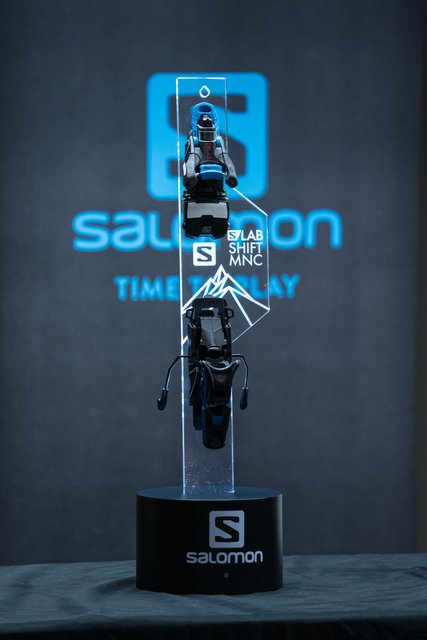 Photo: Cam Mcleod
The Shift has totally unique functionality, not only featuring an alpine-style heel, but a toe piece that features pins for climbing then transforming to a 13 DIN certified alpine-style toe for skiing, hiding the pins. The heel piece is stationary. In theory, this should eliminate any of the "disconnected" feeling that is often associated with tech bindings. While bindings like the Fritschi Vipec offer lateral release in the toe, and both Dynafit and Marker have beefed up their toe pieces, no other touring binding features this style of toe. The MNC certification makes the binding compatible with nearly any boot with tech inserts. At just 865 grams per binding, it is heavier than the Kingpin, but lighter than the Dynafit Beast.
Cody Townsend"The ultimate goal was to have this binding that tours easy, but (would) ski like you want to ski with no compromises."
While durability and stompability remain to be seen by the public, the nod of approval from skiers like Sage and Cody as well as the long development period bode well for the Salomon and Atomic Shift touring bindings.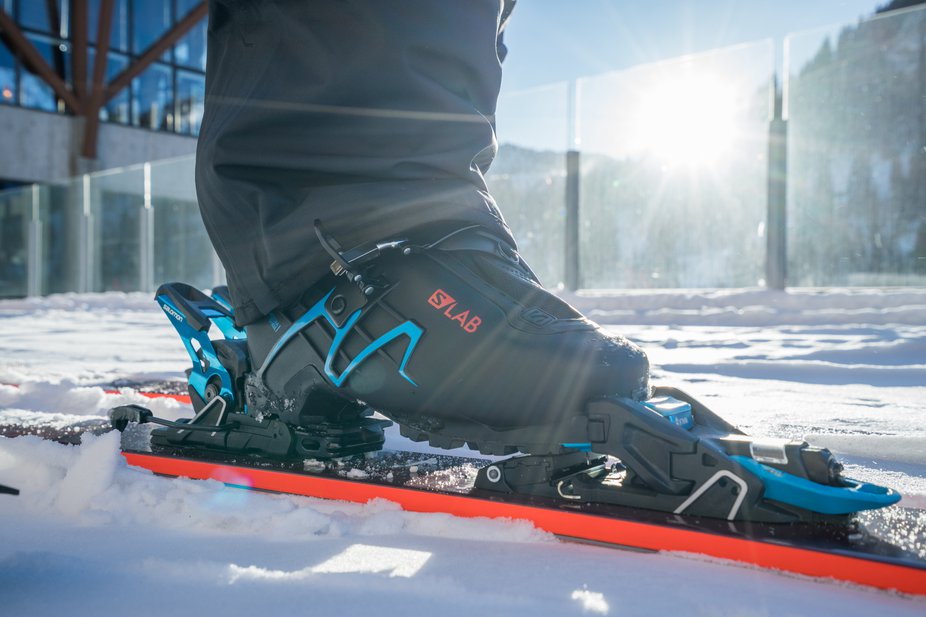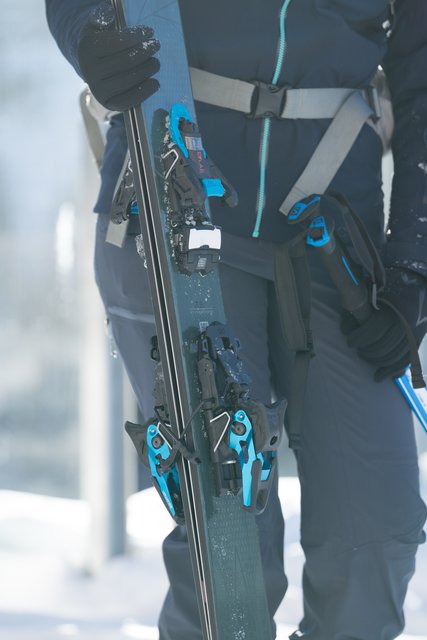 Photos: Cam Mcleod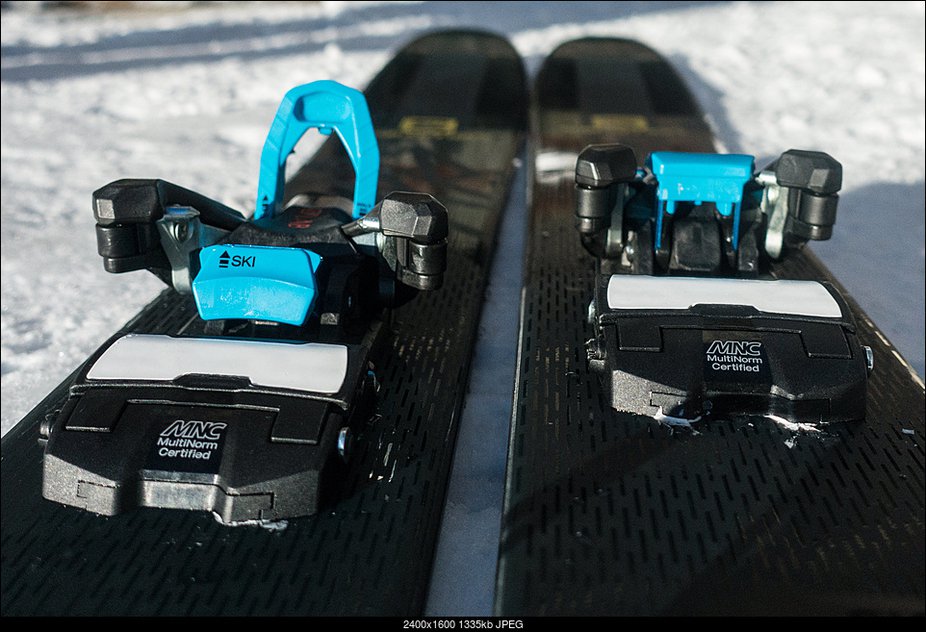 The S/LAB SHIFT MNC in walk mode (left) and in ski mode (right)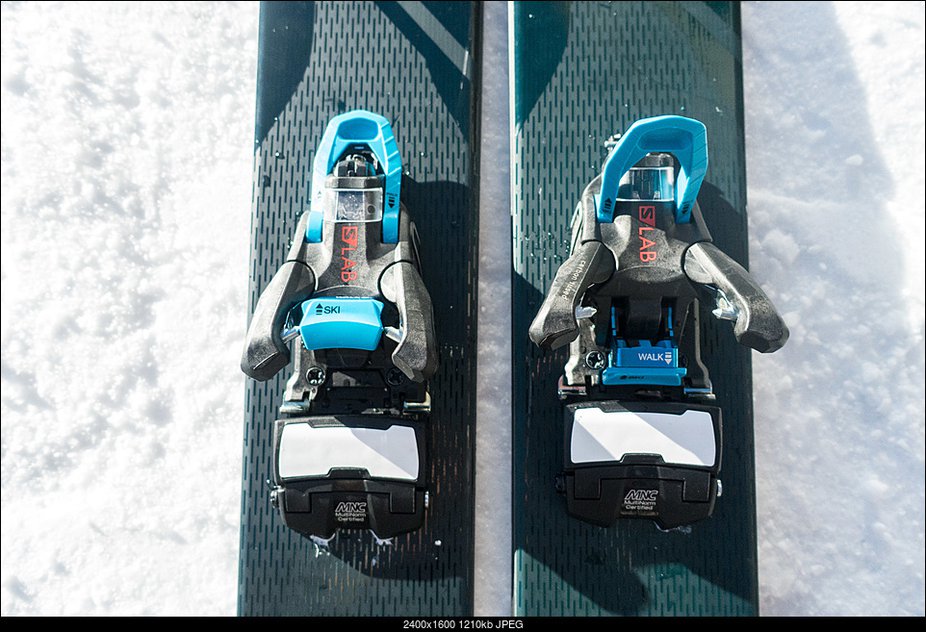 The S/LAB SHIFT MNC in ski mode (left) and in walk mode (right)
The S/LAB SHIFT MNC will be available from Salomon dealers beginning in September 2018 at an MSRP of $650. For more information, including animations of the toe piece in action, visit: http://shift-bindings.salomon.com/.
Stats:
Weight: 1700 grams per pair with screws.
Elastic Travel: 47mm (compare w/ STH2 with 52mm of Elastic Travel)
DIN: 6-13
Climbing Lifts: 2° and 10°
MSRP: $650
TUV Certified for Alpine Norms
MNC Certified.
https://www.instagram.com/p/BcZ5GF7FvMh/?hl=en&taken-by=sage_cattabriga_alosa