photos and words by Felix RiouxThe season is about to start and with little snow (but good parks) in France, the best talent from La Clusaz has travelled to Saas Fee for early pipe training.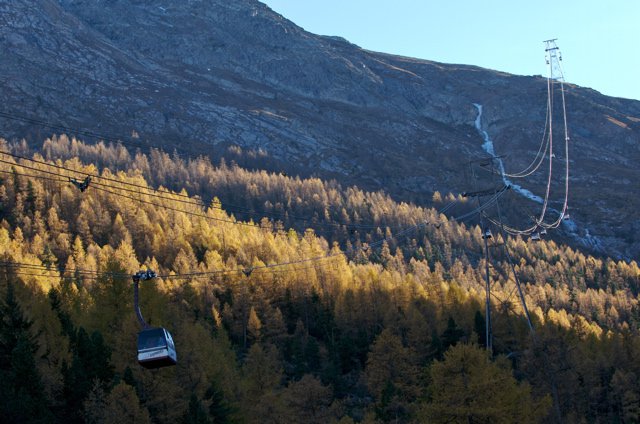 the ski-out is the tough partA few names to make the trip are skiers from the La Clusaz Sports Club; Xavier Bertony, Loic Colomb Patton, Mathieu Bijasson, Vivien Thierry, Anais Caradeux along with a few others like Kevin Rolland from La Plagne and Thomas Krief from Alpes d'Huez.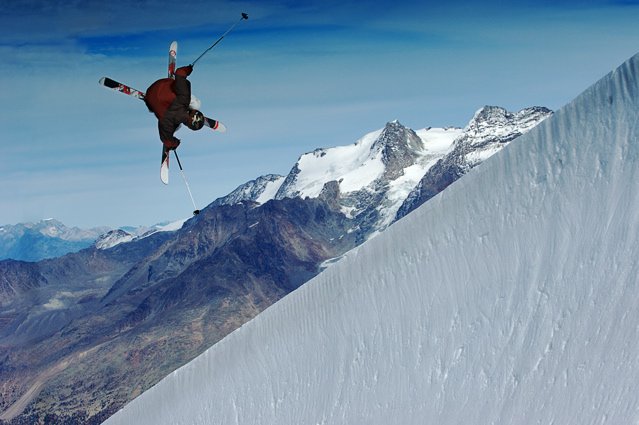 Kevin Roland, gettin er' doneAlong with the training, Tanner Hall was in town to premiere his new movie Believe at the infamous Popcorn bar and board shop.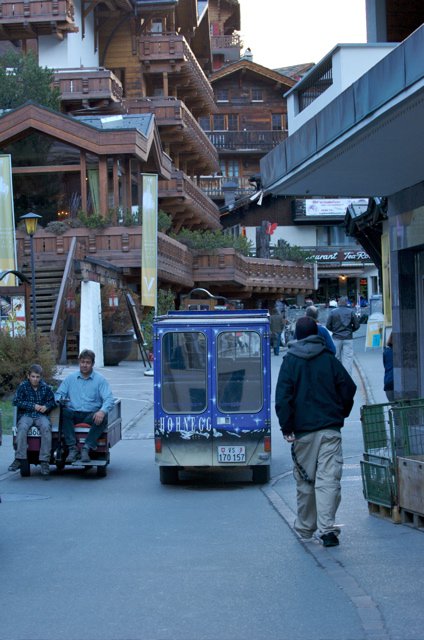 check out the nice father & son moment on the leftSaas Fee is a very unique place to say the least. Cars have not been allowed in the village since 1951, so multi-level parking greets you at the entrance and from there you walk or take a mini-electric vehicle taxi.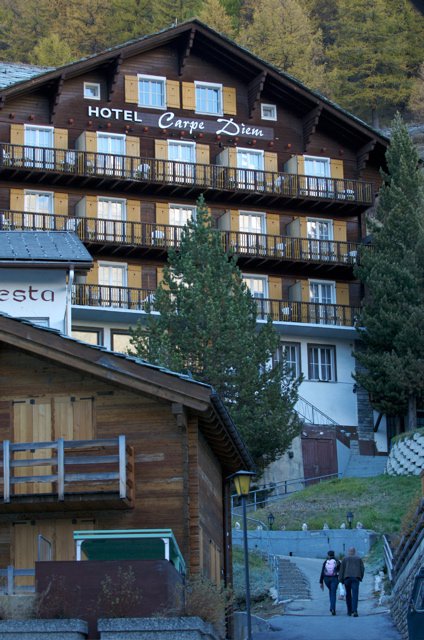 hopefully that hotel was named after the Metallica songThe valley, elevated at 1800 meters above sea level, has been a tourist destination since the 1830's and has kept the authentic feel that gives Saas Fee its personality.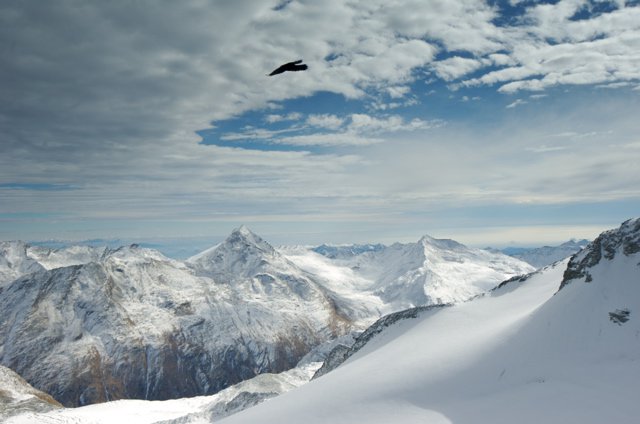 The Alps. Perhaps the most beautiful mountain range in the world. The half pipe sits at 2500 meters on the glacier and is one of the best I've seen in Europe. Here's a few photos to display some of the action that went down this week...
Arnaud Rougier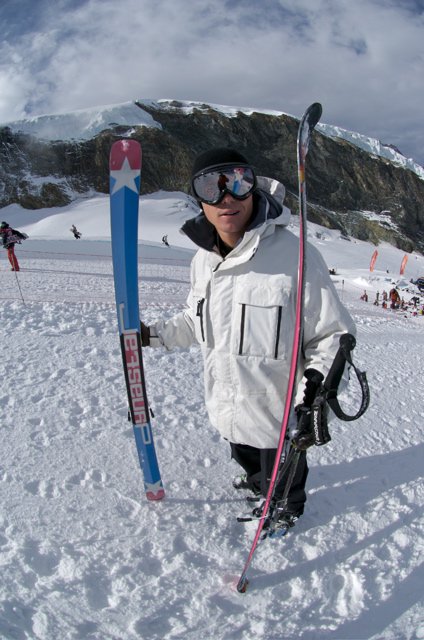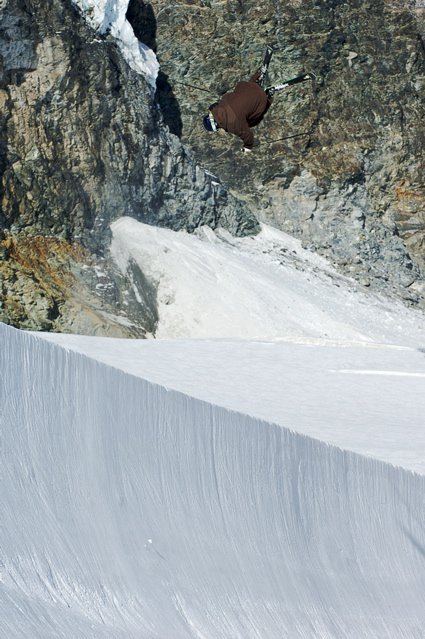 Mathieu Bijasson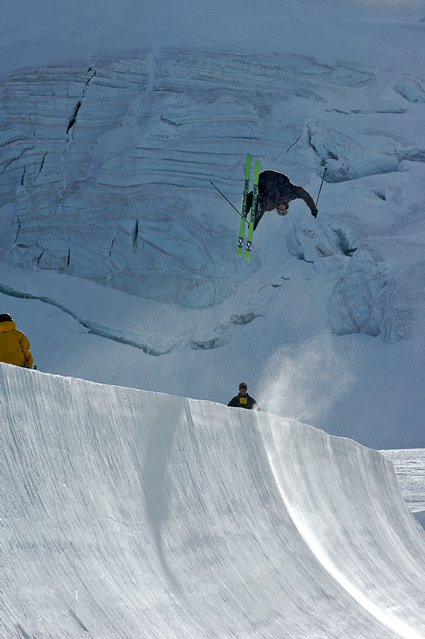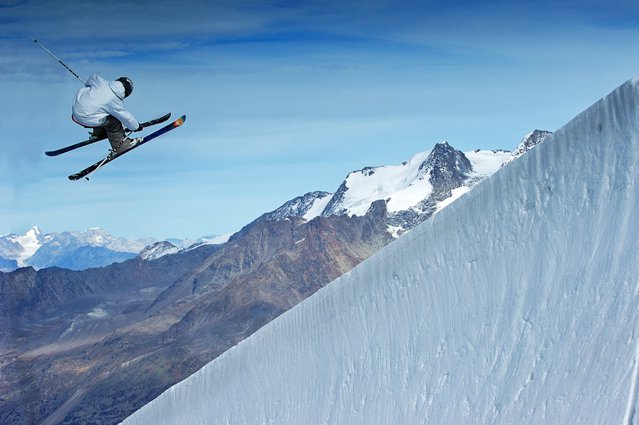 Thomas Krief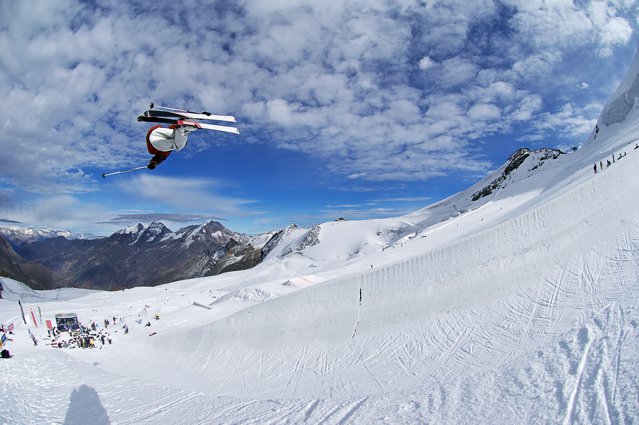 Kevin Roland