The New School Pick Nick is without a doubt one of Europe's most important Freeski Contests and therefore a benchmark for the international Newschool – Elite every winter. Last march the event had to move to the Dachstein Glacier due to lack of snow in the lower altitude of Zauchensee. The fourth Suzuki New School Picknick will take place again where it traditionally always was – in the Worldcup Arena in Zauchensee, Salzburg. This Big Air event will not only be a first class show for the audience, but also a serious competition for the riders. After all, the winner can go home with a brand new Suzuki Jimny!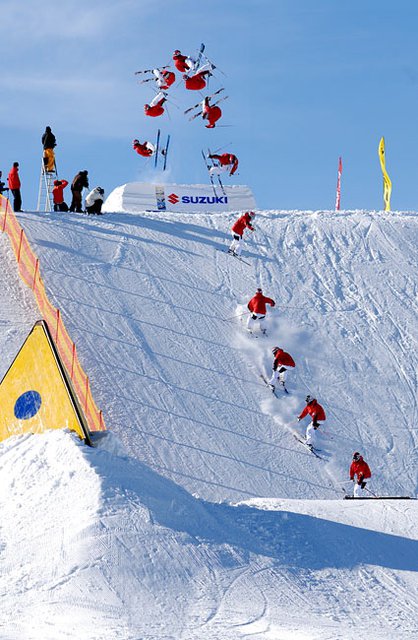 Jon Olsson
"The Worldcup Arena in Zauchensee is the ideal place for us to offer the people a spectacular show and deliver the fascination and the fun that characterize New School Skiing to a wide audience. There are no rules like in the traditional freestyle formats. The winner does not only have to show great skills in jumping tall kickers, he also has to be creative and convince the judges with his personal style!" – says Alex Zika from the organizing agency "Malua Sport Events" from Vienna. Indeed, the Suzuki New School Picknick is one of the most relevant european ski freestyle happenings, compared to most other austrian events it strikes with an impressive number of international topstars, who take part on the event every year. Next to the remarkable value of the prices (the winner will take a brand new Suzuki Jimny home), it's the modus of an "Invitational" being the reason for that density of top sportsmen. All participants are invited to the contest by the organizers, there's no qualification on site, which makes the whole thing even more interesting for the audience. Only the winners of the "Snowparktour" contestseries, which is held in Austria, Germany and Switzerland, get a so called "Wildcard" and have the chance to compete against some of the world's best riders without any further qualification!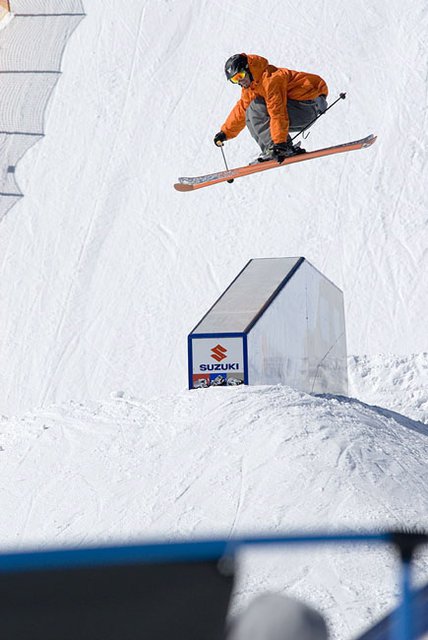 Martin Misof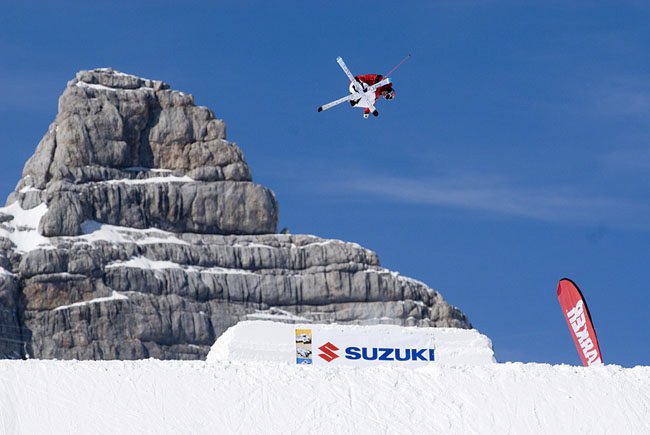 Jon Olsson
The best 20 freeskiers from the german speaking countries battle against 20 of the world's best New Schoolers! The starting list already contains famous names like the french superstar Richard Permin, X-Games Silver medalist Jossi Wells from New Zealand or Germanys top freeskier Nico Zacek. Austrias freestyle - pride will be defended by Patrick Hollaus who got second in the Suzuki New School Picknick 2007, Schladmings exceptional talent Florian Wieser and the most successful Austrian Freeskier Martin Misof from Innsbruck – just to name a few.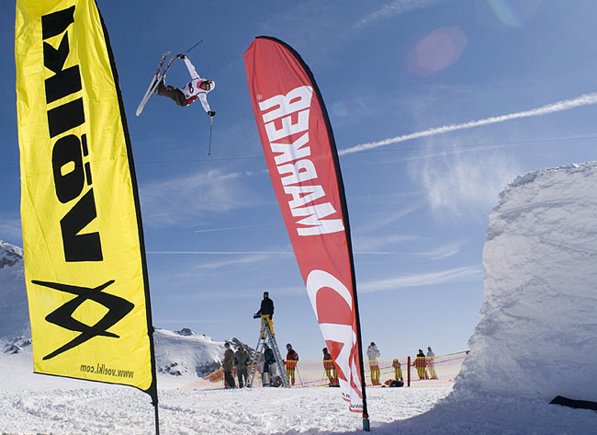 Patrick Hollaus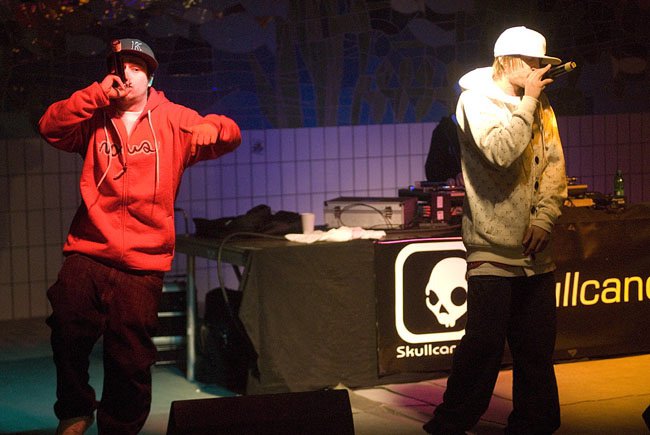 But Freeskiing does not only mean competing, it also stands for a more relaxed lifestyle in skiing. So a good lineup of funny sideevents is almost as important as the competition itself. This time the socializing starts already on the evening of the 21.03.2008 when all the riders, team managers and media representatives will come together for the Welcome Dinner. After the contest on 22.03.2008 Salzburgs Pongau get's to experience another great event at the same day. The FM4 – Club presents DJ Phekt (Shakewell Sound/Radio FM4) and DJ Chris Fader (Austrian ITF Champion) in the Laudersbachstadl in Altenmarkt. Dancing feet and good mood will be program till the early morning hours! So it looks like the Suzuki New School Picknick will be worth a journey for everyone who is interested in spectacular freestyle action and first class partys. All informations can be found on: http://www.newschoolpicknick.com