Cover Photo: Rachel Bock/SLVSH
The SLVSH Cup quarter finals continue tomorrow and so far the games have all been heaters. That looks set to continue in the penultimate match in the round, a clash of two guys who, when you look at the bracket, you'd think of as potential winners. Both Antti and PanPan killed it in their first games, both have big bags of tricks and both have a combo of jump skills, rail skills and left field trick selection. Oh and the forum controversies about judging favoritism are hotting up too, so get involved in that...
https://www.newschoolers.com/videos/watch/864694/Embed-Code
As with all of the games so far (NS you're 2/10 right now), tomorrows is a tricky one to call but our experts have given it a shot...
"Both of the skiers are super talented and put out great content, but I believe Antti will come out on top. He is one of the most amazing people to watch ski in person. I'm not convinced he is human. Oh and shout out to the whole Keeshlife crew for there amazing movie offering!!!" - Alex Hackel
"I got Antti on this one. Pan pan is sure to throw some nutty shit, but I think Antti can hold on to it. I want to see a Barani to sw50 onto that flat down box!" - Keegan Killbride
"I'm going for Jeremy. He has a competitive side and has the ability to spin way faster than anyone else in the tournament." - Jason Arens
"Antti has a lot of unique tricks that are hard to get first try so I'm going to go with him on this one." - Will Wesson
"Antti is my pick to win the whole thing, good luck to anyone going against him, he's got it all, the total SLVSH package, plus his skiing looks great!" - Vincent Gagnier
The pundits are claiming it for Antti, but who do you think is going to take the win? Watch the game here.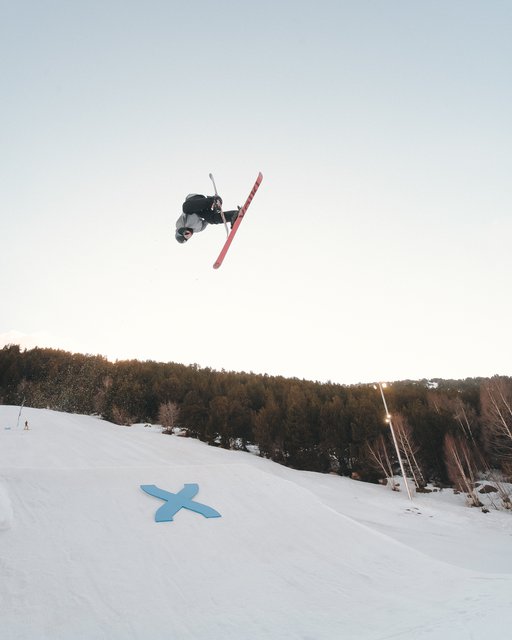 Photo: Pablo Varela