All photos: Rachel Bock/Slvsh
Tomorrow's featured matchup is a clash of Canada vs. Norway. Max Moffatt and Benjamin Forthun will be going head to head as round 1 of SLVSH Cup Grandvalira quickly nears its end. The winner will face Daniel Hanka in the quarter finals, and if their skiing is any indication, it looks like it's gonna be a close one. Let us know who you think is going to take it, you're 1 for 6 by the way NS.
https://www.newschoolers.com/videos/watch/864104/Embed-Code
Max Moffatt
SLVSH Record: 2 games, 0 wins
Though he may have a losing record in SLVSH, Max Moffatt is by no means a loser when it comes to skiing. This kid has been killing it in the last couple of years, and it's only a matter of time before he takes over. The Ontario native transferred to Calgary, Max is holding it down for his Canadian roots.
http://www.newschoolers.com/videos/watch/808935/Liberty-Skis----Max-Moffatt
Unique to SLVSH, fellow competitors are often chosen as a referee. If Max doesn't come out on top in SLVSH, after his turn at calling a game, it's good to know he's got something to fall back on. It's difficult to guess what a skier will try, but seemingly a fan of piecing together lines, I wouldn't be surprised to see a few thrown in there. Equally as good on jumps and rails, he's gonna be a tough one to get by.
Benjamin Forthun
SLVSH Record: Newcomer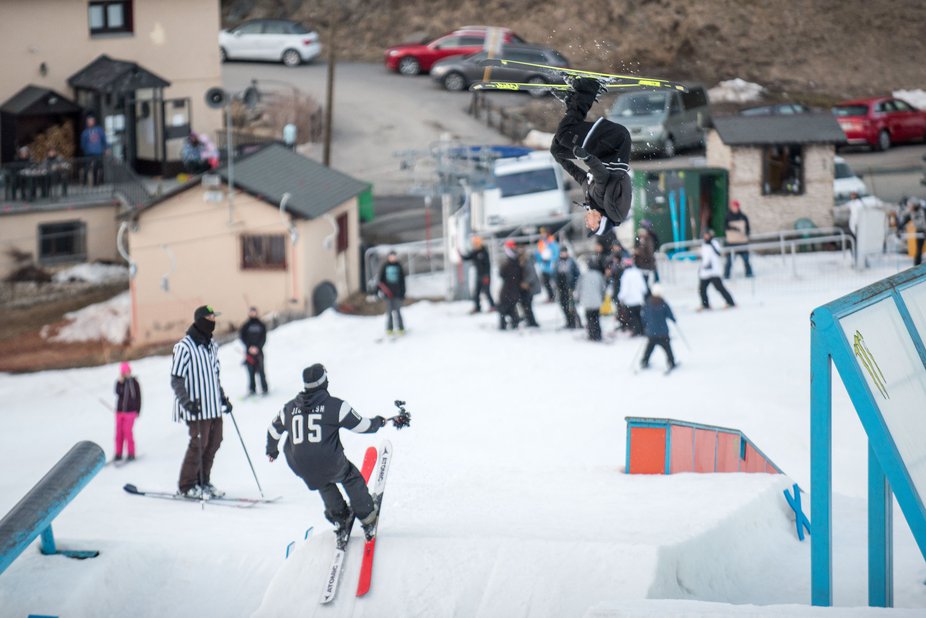 A first time SLVSH contender, and a relatively new face to the ski scene, it's time to get woke. Benjamin the type of dude to make you question whether or not you're actually watching a ski edit. He has one of those casual styles, looking like he simply switched out his shoes for some ski boots, get ready for some smooth skiing.
http://www.newschoolers.com/videos/watch/836451/Benjamin-Forthun-14-15--amp--15-16-?c=11
To my, and most likely your, surprise the surfer of the two isn't the one with the Spicoli-esque hair. An experienced river and wave surfer, Benjamin is one of the few skiers who can actually lay claim to getting pitted. I may be biased, but I wouldn't hesitate to assume this is where he gets some of his ease of flow from. Knowing this, and having replayed a number of his tricks, the jump hip, or the white wave, might just be his area of attack.