All Photos: Rachel Bock/Slvsh
Snowpark El Tarter is proving a hotspot for upsets this week and I'd be stunned if there's a perfect bracket at the end of this contest. Is anyone still at 100% so far? If so, let us know! Check out the teaser for tomorrow's game below and let us know who you think's going to take it. And just so you know, as a voting population, you've been 0 for 3 at predicting the games pre-launch.
https://www.newschoolers.com/videos/watch/863415/Embed-Code
Kim Boberg vs Jeremy Pancras Teaser. So much style
Kim Boberg
Slvsh record: 1 game, 1 win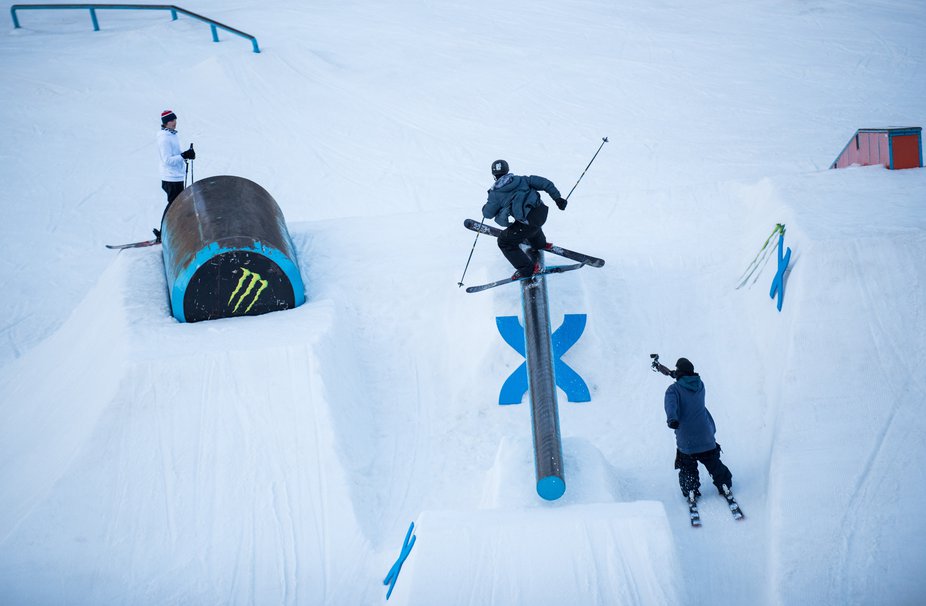 Kimbo was out injured for all of last season and there was a lanky Swedish metalhead-shaped hole in the game as a result. He has to be one of my favourite guys to watch on skis, and is a great guy to boot. He always goes way bigger than necessary and I'd make the case that he has the best tall guy style in the industry right now. Oh and his street skills... pretty hard to beat. His edit with Hornbeck and Spencer Millbocker from a couple of seasons back has to be one of the greatest urban edits of all time.
Kim's only played the one Slvsh game but he won it, meaning he's one of the few guys in the bracket with a 100% record right now. He's got his own unique bag of tricks including several with blunt to opposite blunt combos that should challenge most guys in the bracket. But honestly, like Dale and Noah, I'm just hyped to see him skiing again.
Jeremy Pancras
Slvsh record: 1 game, 0 wins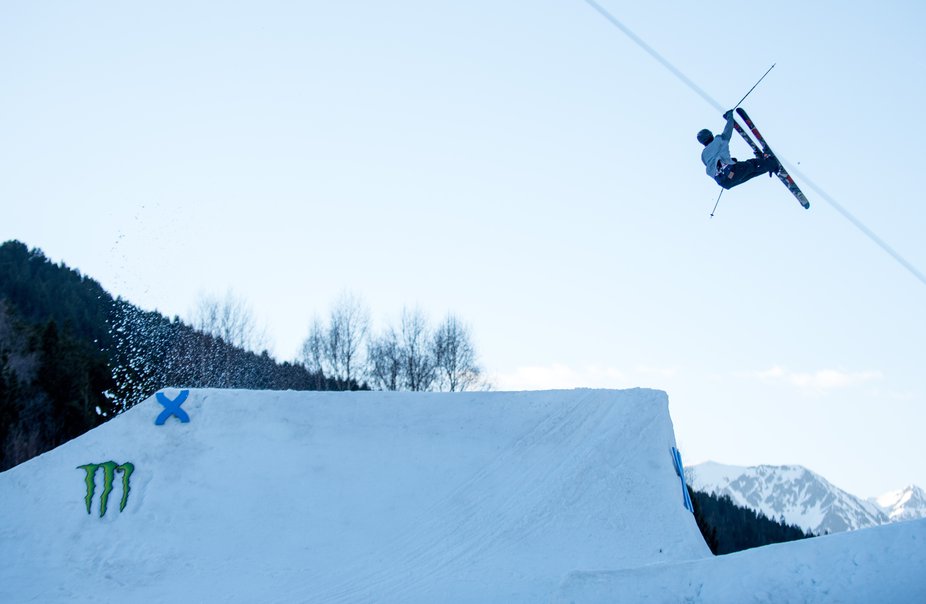 Jeremy Pancras strikes me as one of the busiest guys in skiing right now. His video output is frankly amazing. The range of locations he pops up in and crews he shreds with doubly so. He skis pow, he skis street, he slays park too. It's easy to forget in the midst of the banger edit onslaught that he was once a comp skier, and competed in Sochi.
Like Kim, he's only played the one Slvsh game, but unlike Kim, he lost narrowly. That was a few years back now and he's been on a charge ever since. His range of skills, from buttery tricks to crazy jump game means he doesn't really have an obvious weakness. From the moment the brackets were announced, Kimbo vs Pan Pan has been one of the most anticipated match ups, for me at least. Get hyped!