All photos: Rachel Bock/SLVSH
The epic opening SLVSH Cup battle between Jonah Williams and Johan Berg went live earlier today. In the pre-game coverage you guys voted on who you thought was going to take the win, and a massive 75% voted for Jonah. Find out if you were right if you haven't already...
Plenty of the upcoming games include at least one rider who might not be a familiar name to anyone except the most die-hard ski fans. Tomorrow's is not one of them. Daniel Hanka and Dale are both pretty much household names in the ski industry and I'm pretty sure you all know the basics about them. So instead of just giving you info you already know, I hit up both dudes to find out something you might not know about them instead.
Daniel Hanka
Slvsh Record: 3 games, 1 win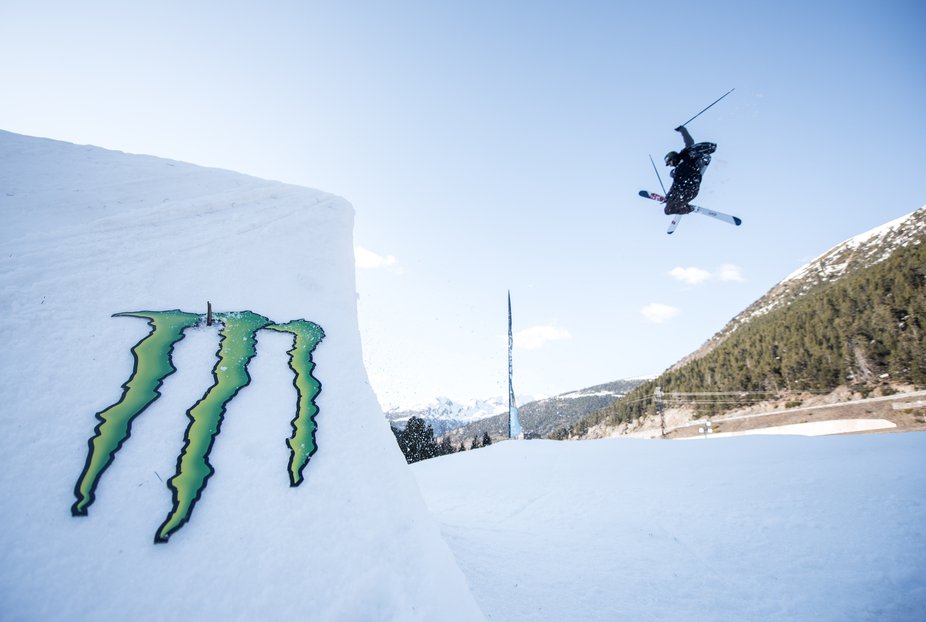 Hanka is a romantic soul at heart, known for long starlit phone calls to lady friends at Slvsh events. When I hit him up to tell me something I didn't know about him, he dropped a bombshell: The first time Dan Hanka skied proper pow and dropped a cliff was two weeks ago in Austria. Mind=blown.
http://www.newschoolers.com/videos/watch/855004/Daniel-Hanka---Absolut-day?c=48400
Dan's style is one of those you can instantly recognize, he's unique. His backslide and shifty games are unmatched and he can get on some crazy axis too. In other words, he's a social media wet dream. Dan is pretty much a film guy, despite the occasional frustrating day on the comp circuit. Faction webisodes, Smelly Socks and a regular stream of content right here on Newschoolers... in short he puts out a lot of content. And it's all good content too. He has a mixed Slvsh record though, because he's one of those guys who has tricks that could take any skier out, but isn't always super consistent. It's anyone's guess how far he could go in this thing.
Dale Talkington
Slvsh Record: 2 games, 0 wins
It's safe to say Dale is a pretty different skier from Hanka. He's from Vermont, that's about all I got from him (via Walker). His most lucrative claim to fame? Well he won that ridiculous $100k TGR video contest, which I'm pretty sure remains the single biggest video prize payout ever in skiing. But he's been out of action for a couple of seasons now with a torn labrum (a piece of cartilage attached to the rim of the shoulder socket that helps keep the ball of the joint in place). It's a nightmare injury which the doctors do a less risky but less sturdy fix on first time round. And skiers, including Dale, Walker, Rainville and others always end up immediately re-tearing it, turning six months out into 18+.
https://www.newschoolers.com/videos/watch/744615/Dale-Talkington--39-s-Winning-Edit-for-TGR--39-s-2013-Co-Lab-Contest
He's pretty much a 100% film skier who was a major player in the 4bi9 films and moved on to Good Company with the rest of the crew. Because of the timing of his injury he's only played two Slvsh games, way back when they first started out, and he lost both. But they were hard-fought games against Khai and McRae Williams, two guys you do not want to come up against. And both were 5-4. He's got the tricks and the consistency to challenge anyone.
_
Going into this matchup, you kind of have no idea what path it's going to take because of the completely different styles. The game doesn't disappoint with twists and turns, not to mention plenty of tricks you never thought you'd see pulled off first try, let alone in a game of SLVSH. Let us know who you think is going to take this one and make sure to check it out tomorrow AM.