After a bit of a hiatus, we decided to come back in style. With a brand new website, where you can easily find all the latest and greatest SIMPLE. videos, apparel and more.
A Longtime coming now, we have been curating this line of Summer and Spring apparel since the beginning of last summer. Our line is a significant advancement from our previous line, and aims to please people both inside and outside of the ski community.
Each piece had been created in an effort to meet the demands of skiing while still maintaining a simplistic, "higher end" look. We did this hoping we could fill the gap we are seeing in ski apparel today, it is either too ski centric and can't be comfortable worn casually. Or it is too casual and doesn't have the technical aspects necessary to take on the sweat and snow you're dealing with when skiing. Please take a look at our lookbook embedded below to see what the new line is all about.
https://cdn.flipsnack.com/widget/v2/widget.html?hash=ftni2jnkb&bgcolor=F4EAEE&t=1521197007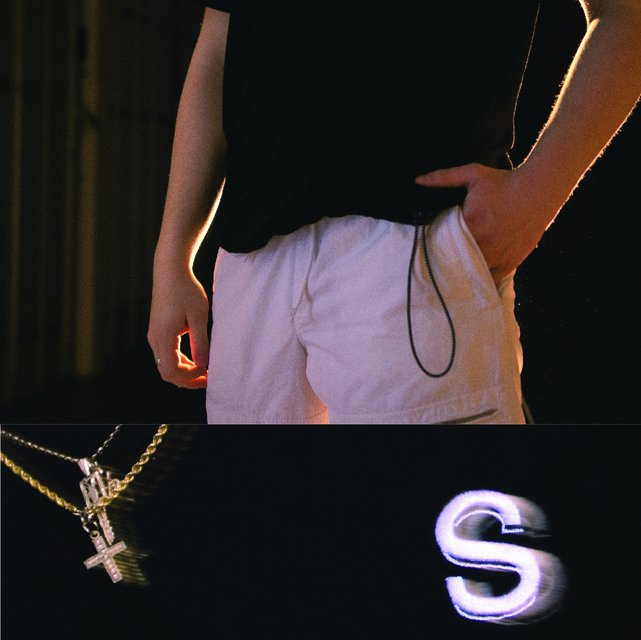 Our "S" Tees have been created with a poly/cotton/spandex blend known as "SIMPLETECH". This blend allows the shirt to be worn comfortably as a base-layer and will wick away sweat and move with you as you're skiing. From afar, the shirt appears to be a regular cotton tee and it is not until it is worn or felt that the difference becomes clear. Furthermore, the shirt features a "PRECISIONFIT CINCH" that enables the tee to be tailored to the fit you want and also stops your shirt from riding up when skiing so you don't have to endure that dreaded snow burn.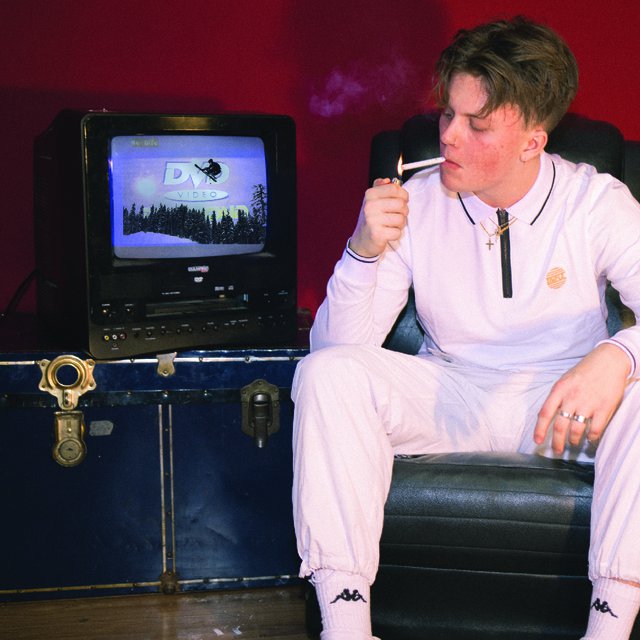 Our "GOLD" polo features a more "classy" design, and has a bit more of a tailored fit. The "GOLD" is created with a 95% cotton 5% spandex blend to give you 4-way stretch when you need it, while still maintaining that clean cut, warm and soft cotton feel.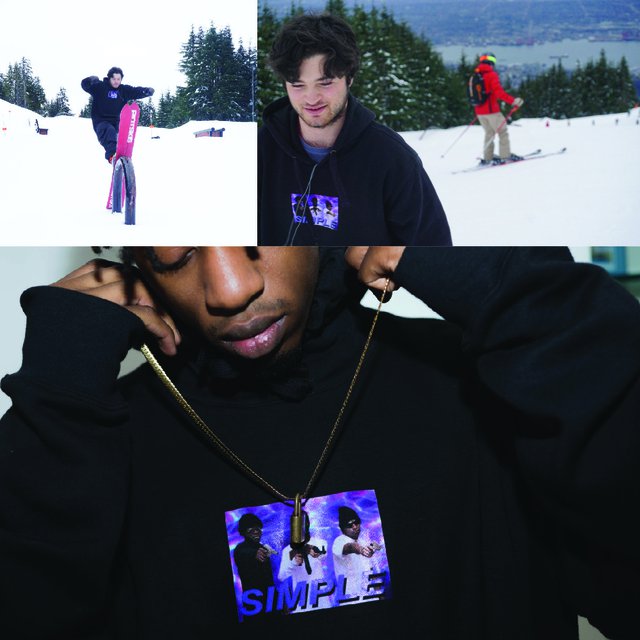 Lastly, our "GUNS" hoodie features the eye-catching designs from former SIMPLE. housemate Theo Vivian, as well as a subtle "S" logo embroidered on the hood. The zippered pocket keeps your belongings safe, while the built in media pocket and line-in hole allows you to easily and comfortably listen to music while you ride or walk, without worrying about any phone unplugging.
The "GUNS" hoodie was created with a 50/50 cotton/poly blend to once again give you a comfortable,sweat and water wicking riding experience.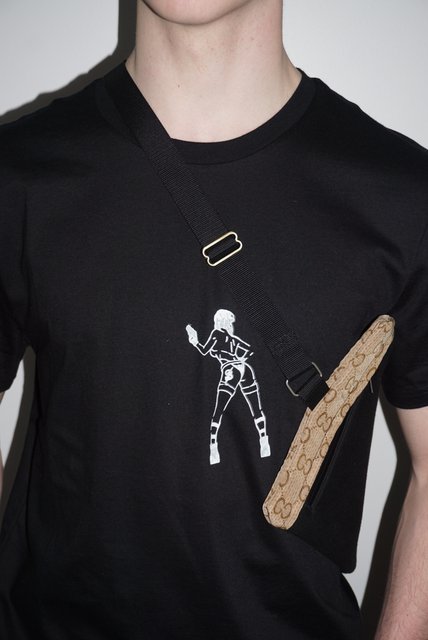 As you will see on our website, We have a number of 1 of 1 designs available, including the Upcycled "Pantsbags" created by Apparel Designer and SIMPLE. co-owner Alex Zastre. The "Pantsbags" have all been created using what were once pants, and are very handy for skiing, as a bag that offers you enough carrying room for the essentials, while staying tight enough to the body that it doesn't interfere with your skiing.
We hope you all enjoy the site and Summer/Spring line we have worked so hard to create and tailor exactly to what we think the needs are of today's Newschoolers. We have so much more to come in the future and keep your eyes peeled for the latest & greatest videos coming soon.
Without further ado. We present: