Photos by Jeff Schmuck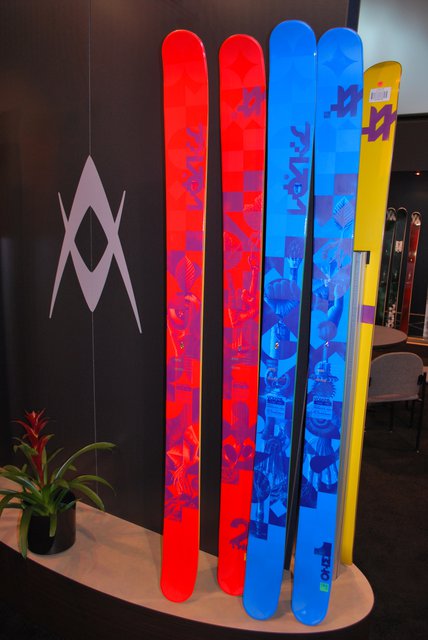 Volkl's brand new powder/backcountry freestyle skis, Two (146-124-138) & One (138-116-130)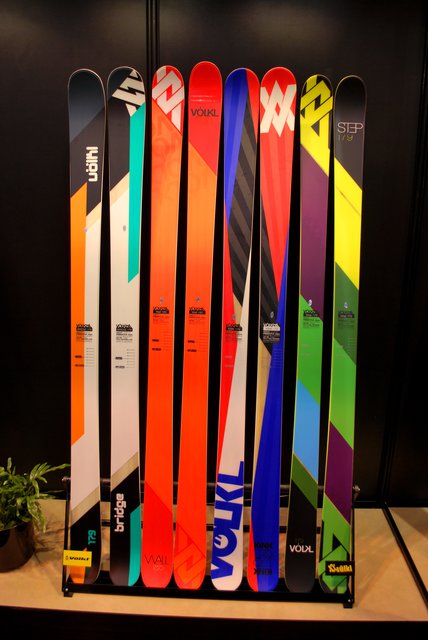 Bridge (128-95-115), Wall (115-87-115), Kink (122-89-112) Step (112-85-112)
The Ledge (112-85-112), Pyra (112-85-122), Alley (111-84-104), Shiro Jr (132-100-116)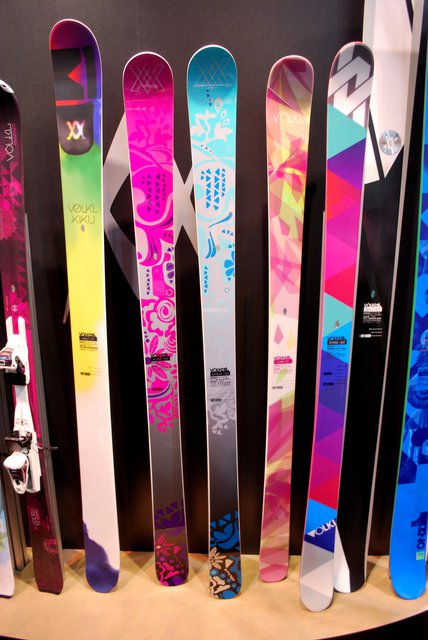 Kiku (139-107-123), Aura (131-96-114), Kenja (127-87-106), Yumi (125-83-103), Pyra (112-85-122)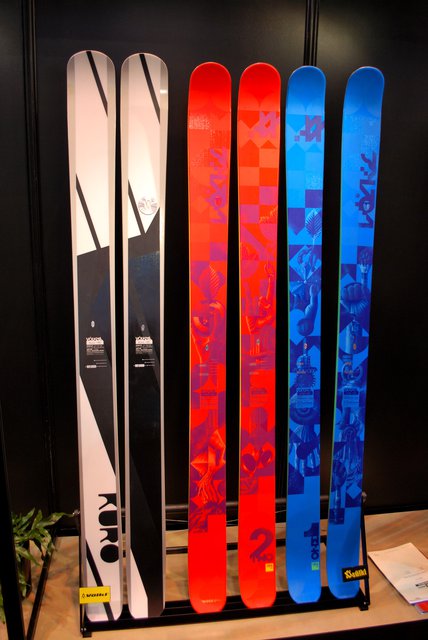 Kuro (164-132-139), Two (146-124-138) & One (138-116-130)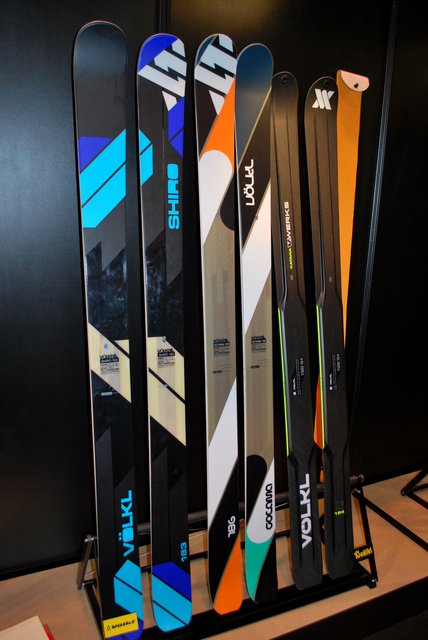 Shiro (151-119-135), Gotama (139-107-123), V-Werks Katana (142-112-132)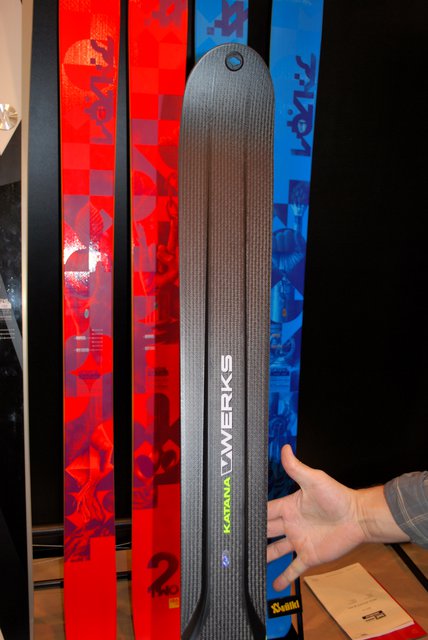 Close-up on the Katana's construction.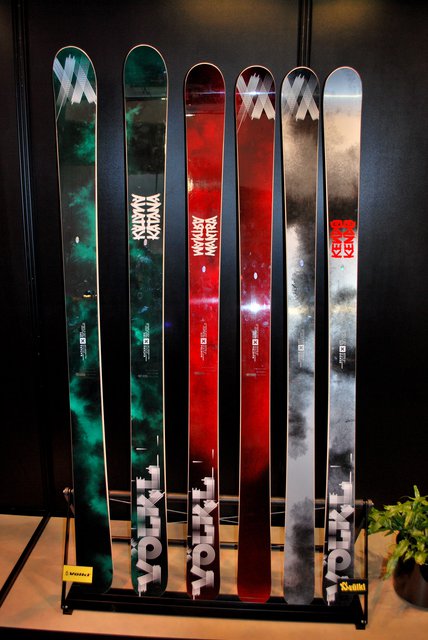 Katana (143-112-132), Mantra (132-98-118), Kendo (126-89-110)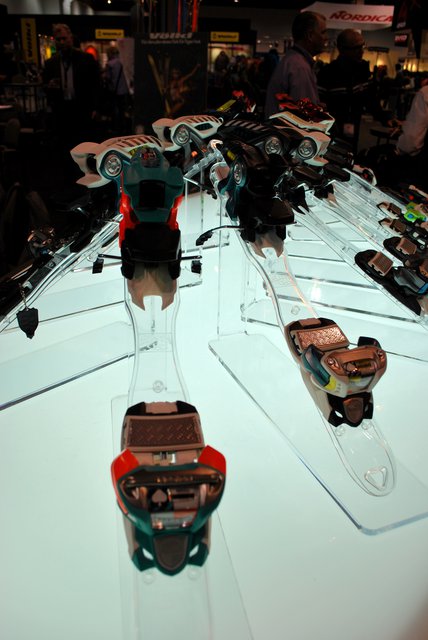 Marker Jester Pro & Jester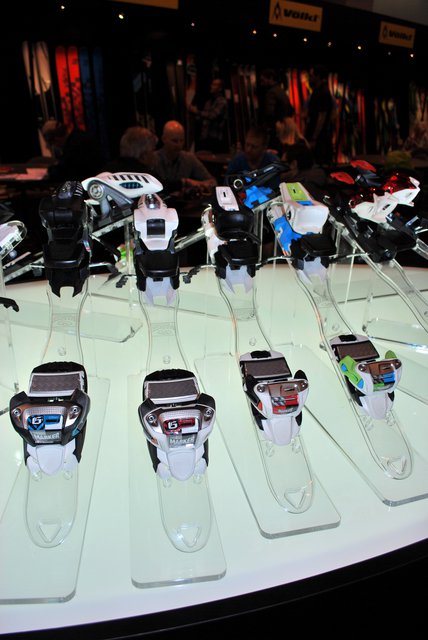 Griffon & Squire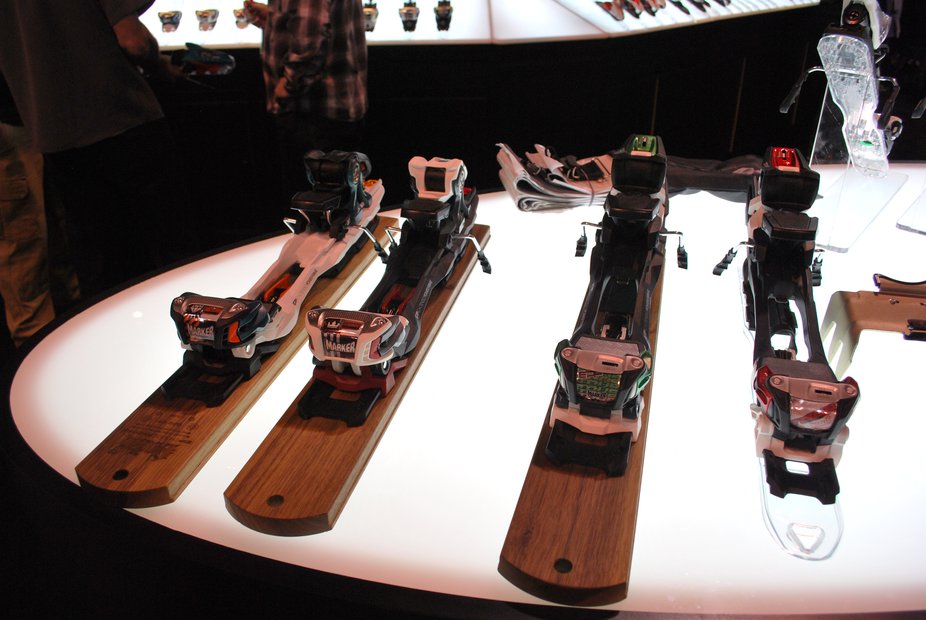 The Duke, The Baron 13, Tour F12 & Tour F10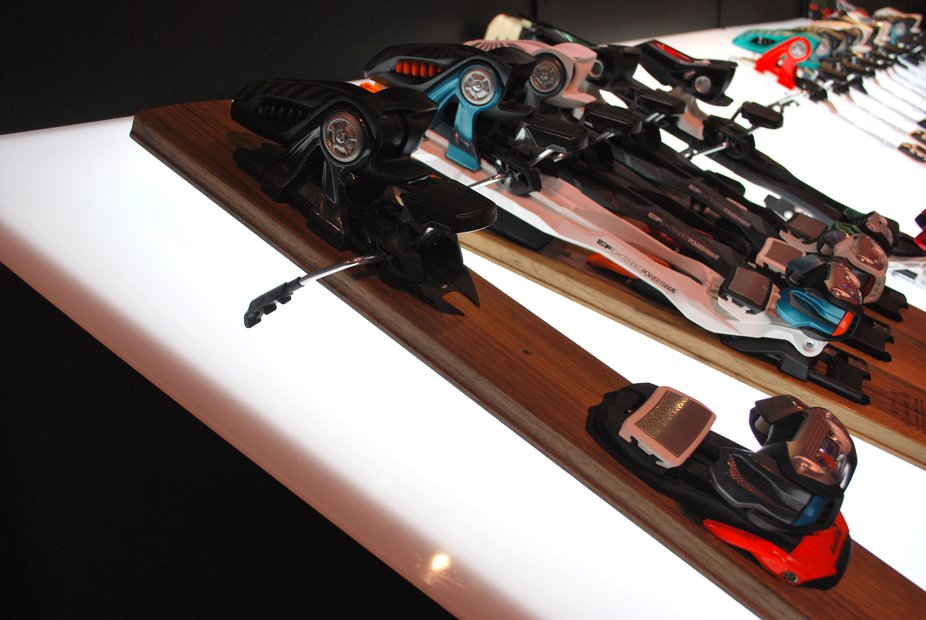 The Lord, a brand new binding that is the only binding on the market that can accommodate both alpine and AT boots safely.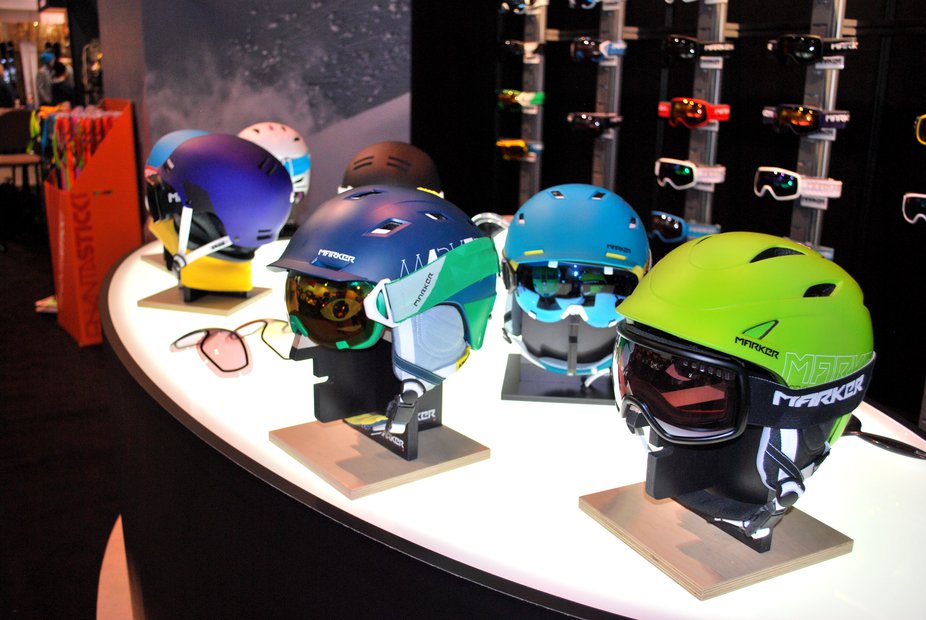 Marker helmets and goggles...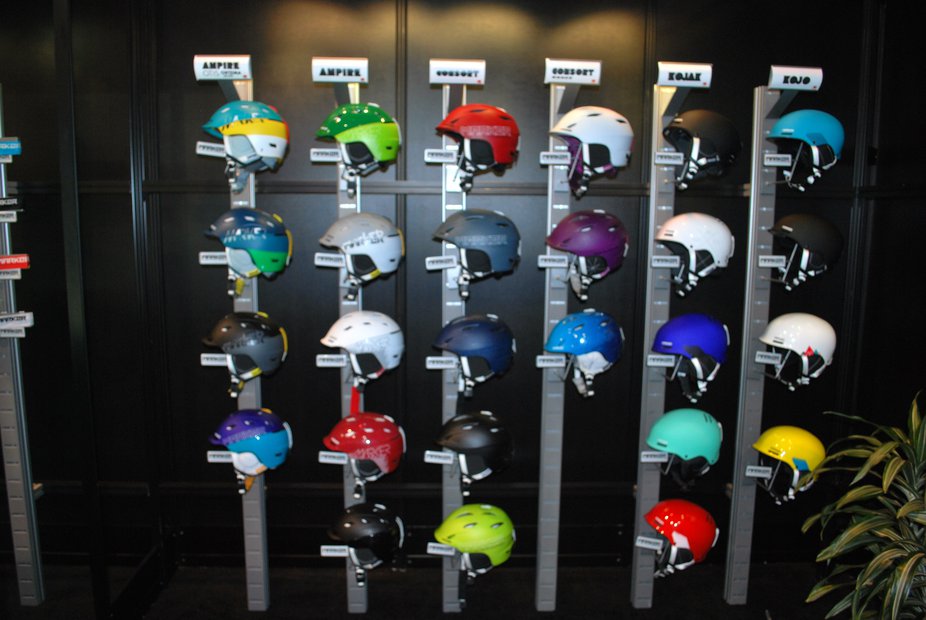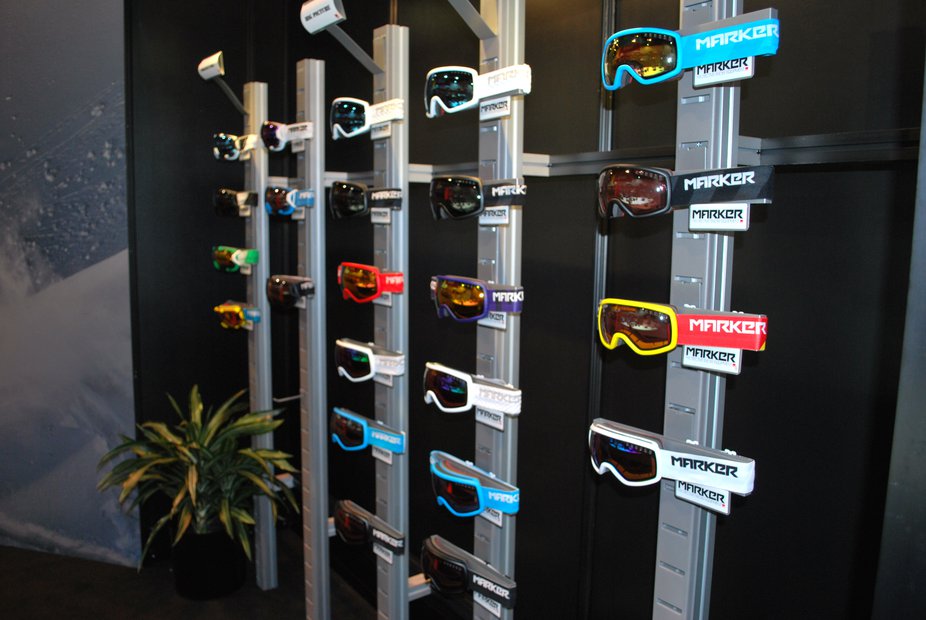 For more information on Volkl and Marker, check out www.volkl.com & www.markerusa.com.