@font-face {
font-family: "Arial";
}@font-face {
font-family: "Cambria Math";
}p.MsoNormal, li.MsoNormal, div.MsoNormal { margin: 0in 0in 0.0001pt; font-size: 12pt; font-family: Arial; }p.MsoBodyText, li.MsoBodyText, div.MsoBodyText { margin: 0in 0in 0.0001pt; font-size: 10pt; font-family: Arial; }span.BodyTextChar { font-family: Arial; }.MsoChpDefault { font-size: 10pt; }div.WordSection1 { page: WordSection1; }
Ketchum, ID, January 3rd,
2011 — SCOTT
Sports welcomes Rosalind Groenewoud, otherwise known as Roz-G, to the
International Team on skis, goggles, protection and poles. At just 21 years
young, Roz-G has become a powerhouse in the ski superpipe arena. Roz is no
stranger to the podium with impressive competition results including 1st
Place in the Inaugural Grand Prix Halfpipe, 2nd at the European X
Games, 3rd at the US X Games, and is ranked 2nd in the
AFP Halfpipe Rankings for 2010.  The
Association of Freeskiing Professionals (AFP) also named Roz World Champion as
the #1 Ranked Overall skier (Slope and Pipe) in 2008-09, and 2009-10.
"I'm very excited to be SCOTT's
first female International Team Athlete representing their skis, goggles,
protection, and poles.  I'm proud to join
the many talented freeskiers on the SCOTT program. I've skied, trained and
competed on the Punisher Jib and skied powder/big mountain terrain on the Mega
Dozer over the past two months. I'm confident that I can continue to push
the progression of my skiing on SCOTT skis.  It is a strong company
with a track record for innovations in all their sports
products.  I'm stoked to have the support from SCOTT!" says Roz.
"When
the time came to add a female skier to our team, Roz was the name that kept
coming to mind. Her huge airs in the pipe and smooth style speak for themselves.
She is a great fit for SCOTT and we are extremely excited to have her as a part
of the team. Roz and Tom leading the way on SCOTT Skis, makes my job easy!" states
Kevin Kruse, SCOTT Sports Wintersport Team Manager.
This
season Roz will be seen in competitions worldwide including X Games, Dew Tour
and the World Cup. Roz is looking to continue improving and pushing women's
skiing by competing to the best of her ability in high-profile freeskiing
events. When Halfpipe Skiing hits the Olympics in 2014, you can guarantee Roz
will be there, bringing her SCOTT products along for the ride.
In
addition to being sponsored by Scott Skis, protection, goggles, and poles, Roz
is also sponsored by Skullcandy, Spyder, Kombi Gloves, Voleurz and Swix Wax.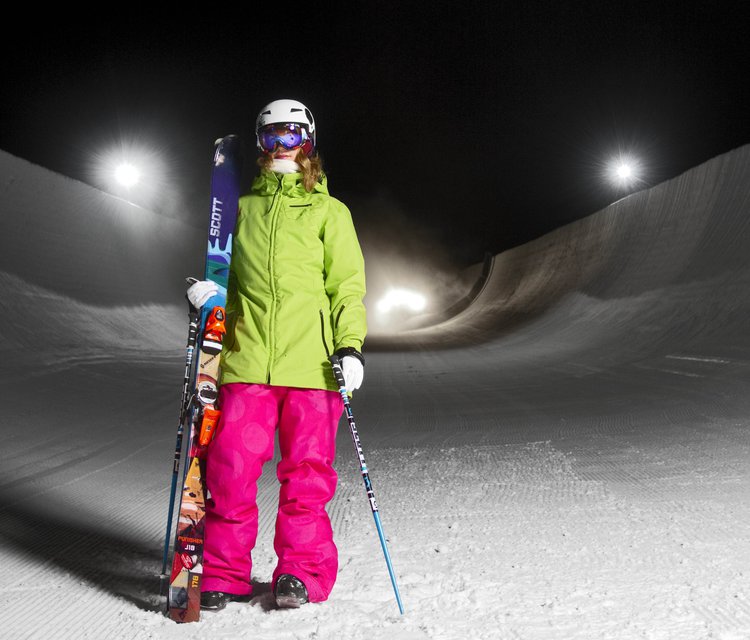 ###
SCOTT USA, Inc., established in 1958 and
located in Sun Valley, Idaho, is a leading international manufacturer of
premium bike accessories/equipment, motorsport, running, and wintersport
products.