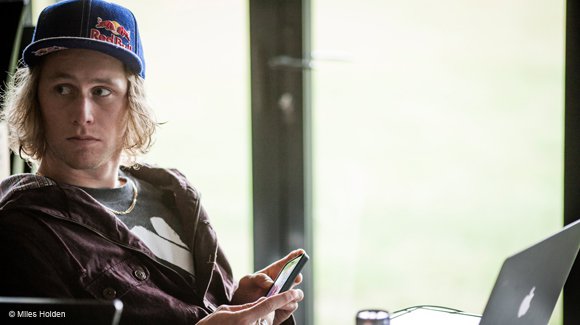 At the early age of 15 Russ moved to his coach's hometown Seefeld, Austria, to train under the European circuit. This was also the time where the trick-stomping maniac signed on the Völkl International Freeski Team and Adidas Goggles.
Since then Russ has been travelling around Europe competing in Slopestyle and Big Air Contests. Some of his biggest achievements included wins in one of the biggest events such as the Austrian Freeski Open, Barcelona Big Air, London Freeze, One Hit Wonder Down Under, NZ Winter Games, The Dew (not Drew) Tour, Frostgun Invitational, Jon Olsson Invitational (JOI), Winter X Games, Völkl NZ Open and more.
Nothing can hold Russ Henshaw back from doing what he loves most: freeskiing! The only reason why someone has so much courage and bravery can only be explained with passion. Russ is often described as "the most talented and innovative freeskiers of his generation."
When Russ is not lapping the park or showing his massive bag of tricks at international competitions, Henshaw is giving his best in front of the cameras. Since 2009 he is a true member if Matchstick Productions and is featured in many of their movies including, In Deep, Attack of La Nina, Superheros of Stoke and the Way I See It. Recently Russ started his own little movie project with Red Bull, called "My Backyard" where he shows stunning impressions about skiing Australia.
To give Russ a proper welcome to the Blue Tomato Family we teamed up with his sponsors Völkl, Marker, Dalbello, Leki & Adidas Googles/Eyewear and arranged a sweet little contest for you. Just stop by at the Blue Tomato Website and get hooked up with awesome gear for the upcoming winter season. And we all love free stuff, don't we?
Click here to find out what's up for grabs and participate: http://www.blue-tomato.com/en-GB/blue-world/blueworld-news/world-news-freeski/welcome-russ-henshaw/