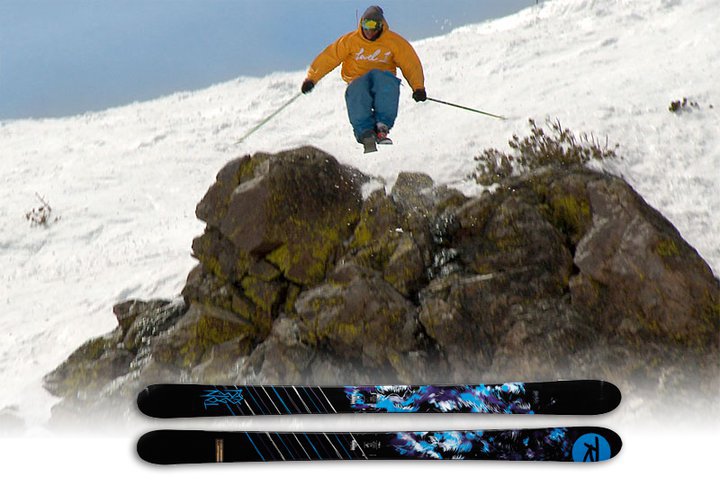 Editor?s Note: Rossignol?s Freeride S-Series already includes the powder slaying S7, though this spring ski testers and athletes have also been raving about the Sickle. Below is a sneak peek and press release from Rossignol. – Erme Catino
It?s official! Rossignol's 11/12 Sickle picks apart big lines, backcountry booters and boilerplate with swagger and style to spare. Already compiling a fan base including athletes and ski testers, the Sickle is showcasing the effortless float and madman versatility that make it the ?go-to? for any serious freeskier next season.
Jason Hutchins of Blister Gear Review states simply, ?The Rossignol Sickle. THE MOST VERSATILE SKI EVER. The end.?
While Rossi athlete Chris Logan adds, ?The Sickle is super stable and just charges on everything. SpinTurn Rocker makes pow skiing so… easy while the sidecut and stiffness helps it rail on hardpack.?
The 11/12 Sickle boasts SpinTurn Rocker, a 100% full rocker shape that delivers unsurpassed float and a playful, buttery feel in powder. This 100% full rocker shape combines with Extended Sidecut technology and a damp, stable wood core construction, allowing it to rail on hardpack as well.
See the Sickle in action in Level 1?s new movie "After Dark". Trailer dropping July 1st! http://level1productions.com
11/12 Sickle: 140/110/133 Radius: 21.3 @ 186cm. Sizes: 174cm, 186cm.
Skiershop will be carrying the Sickle in the fall, though we still have a couple of this years model in stock (same ski). So if you are already drooling, cash in on the spring discount – 10/11 S6.