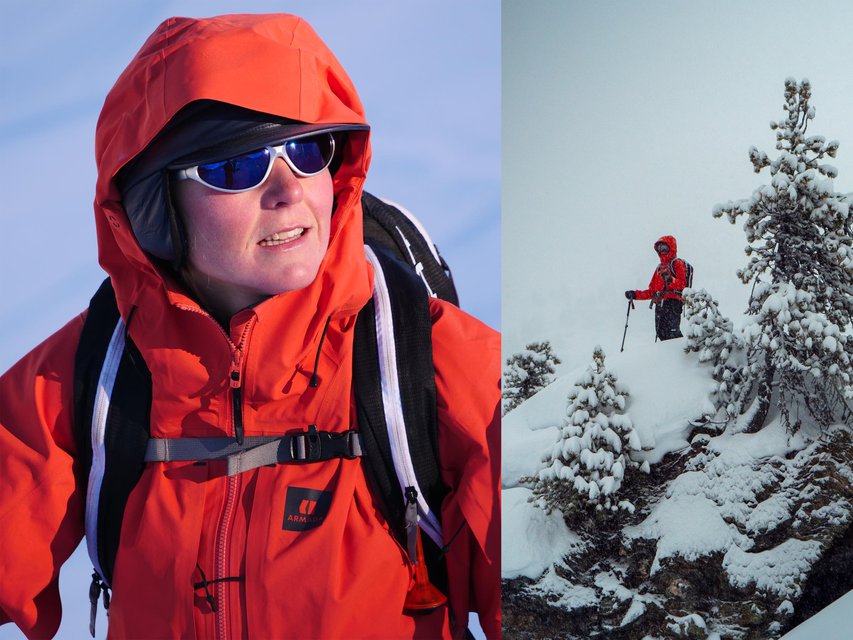 Rosina Friedel is a skier currently based in Innsbruck, Austria. The first female to ever earn a spot as a finalist for Level 1 SuperUnknown, Rosi has been paving the way for fem skiers globally over the last few years, particularly in the realm of filming and street skiing. Rosi put out "Connected" last year with Alice Michel and Stefanie Mössler, a short featuring street and pow and highlighting the connectivity that the sport grants us. She stayed busy again this year, filming a part for my film "In Your Dreams" that is due to be released in the next few weeks.
I can't tell you how many hours I spent editing this summer, but I can tell you that staring at a screen replaying and cutting and clicking over Rosi's skiing deepened my appreciation for her style like nothing else. She has a gentle precision in her skiing and creates a beautiful crossroad of technicality and play. Beyond her own turns and tricks, Rosina is inspiring like-minded skiers in many different lights.
Drawing inspiration from skating, Rosi fosters community among FLINTA* individuals by means of local meetups, wax nights, film premieres, and an online platform called the Peanut Butter Club.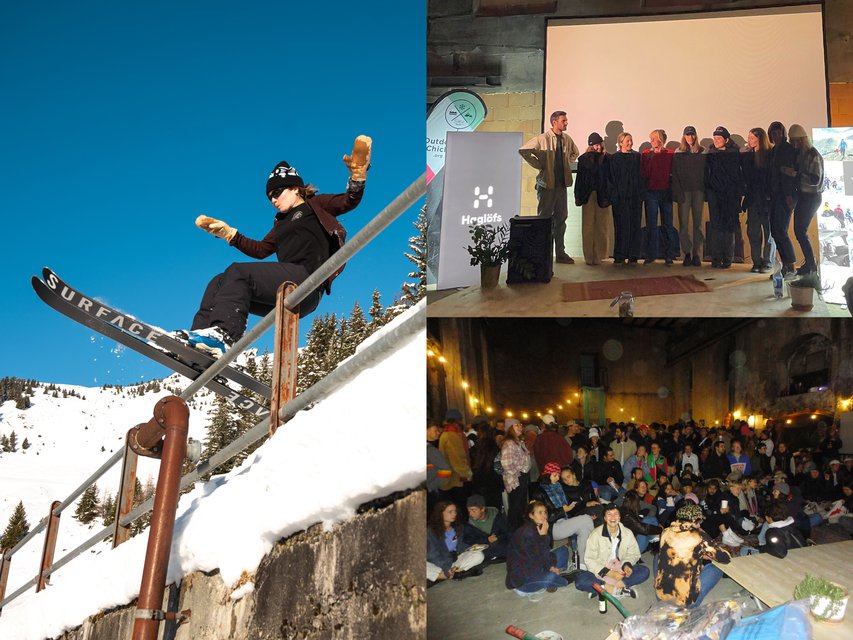 Rosina went beyond her usual stack of community building cards this year and brought life to an idea she came up with of having a compilation of all-girls clips, where "leftovers" and whatever amount of footage desired to be contributed was sent in and then strung together by Ludwig Hagelstein, Rosina's partner and primary filmer.
"The idea also came from skating," Rosi tells. "They just have so many cool ways of building and showing community."
Pulling ideas from other action sports is not a new thing, but when it comes to the often uncharted territory of FLINTA focused spaces in skiing, both skating and snowboarding have quite a bit to use as a blueprint.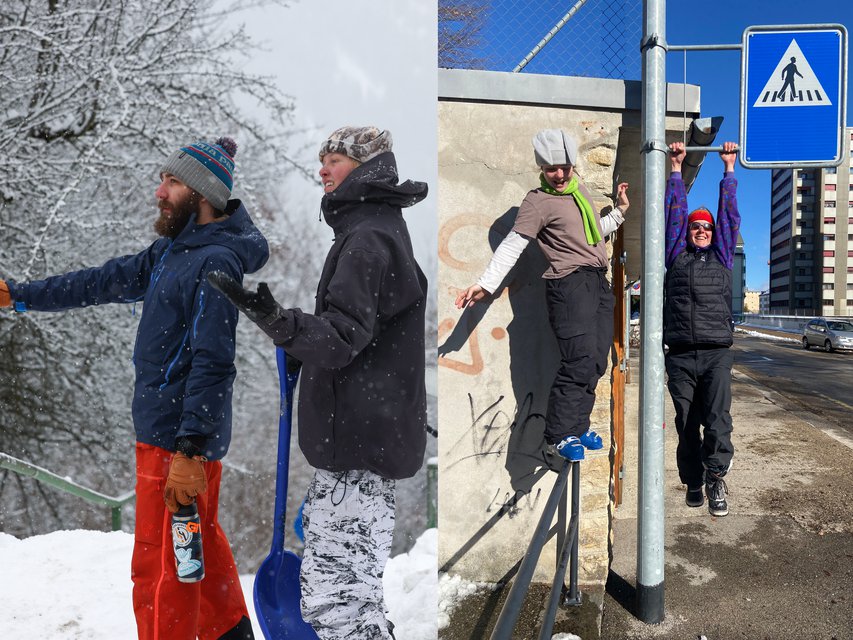 The project contains clips of 22 different women, most of which fall into the amateur category. It acts as a state of the union on women's skiing. With the increase of "all women" projects over the last couple of years, there have been many that fixate on the gender narrative. In most cases, this is a necessary and notable aspect of the film. Representation of women in ski media has a lot of catching up to do, and in turn the lady-driven theme is not likely going anywhere. However, with Bucket Clips, it felt to me like I was watching any other crew-driven, street skiing video. The intro is fast-paced, full of bangers, and evokes stoke and emotion the way a ski movie should- regardless of gender.
Lui was given the difficult task to create cohesion from a multitude of different filming and skiing styles, with little to work with in between. For those who haven't edited much, it's kind of like DJ'ing techno to jazz to country. It's not easy, but if done well it is all the more impressive. He pulled it off beautifully, matching energy throughout and honoring the skiing of each person in front of the lens.
One of the elements of post-production that elevate the video is the animation. Done by Innsbruck-based artist, Celine Garlichs, the animation centers around a bird swooping down and lifting the bucket of clips, and dumping them on your screen. It's very fun, and adds even more dimension to an already engaging experience.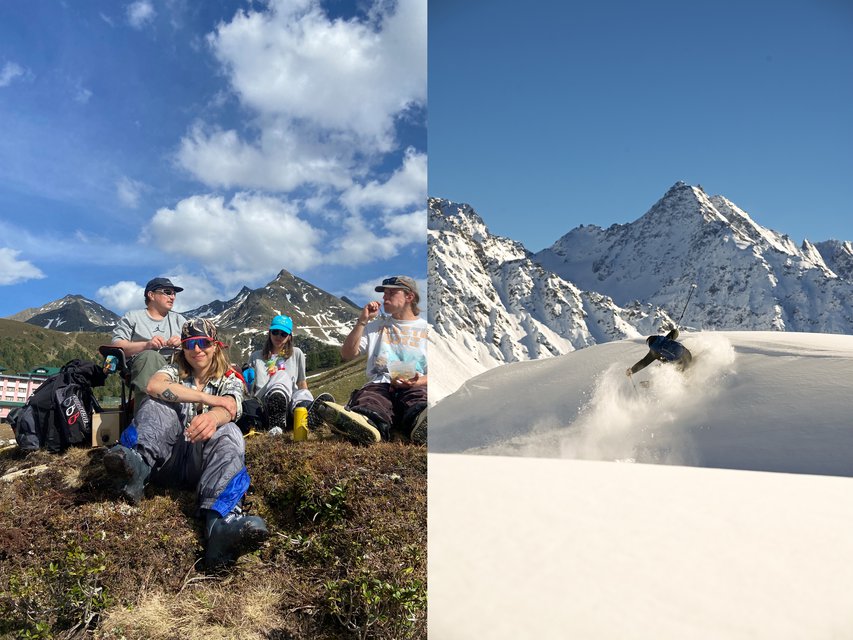 Following the banger filled introduction, the project opens with a segment by Russian skier Dasha Agafanova. Dasha has been crushing it this year, making her way to the states for SuperUnknown finals in April and sticking around for summer skiing. Dasha has been riding for Line Skis, and her style certainly fits the bill of creative and wonderfully weird. She puts down some wild ski slides and tech combos, somewhat reminiscent of our beloved Andy Parry. The cinematography in Dasha's part is also particularly notable, and echoes the artistic attention to detail we saw in her project, "Turmoil".
This year's SuperUnknown champ, Tereza Korabova has a stacked lineup of heavy-hitting clips, as well as Shonny Charbonneau and Alice Michel- though there isn't a single name in the list that didn't throw down.
Hailing from the midwest, Audrey Friess has a stand-out handful of shots as well. It opens with a sweet homage to J.P. Auclair's "All I Can" segment, honoring a bit of the history of urban skiing. It is well balanced with clips of Audrey, and the work put in by a crew and rider to hit a spot. The filming is also strong, and rounds out some sick skiing very well.
Bucket Clips doesn't stop at street however. American Erin Spong makes an appearance, ripping pow turns and jibbing dead wood in all mountain environments, being creative with her approach to the playground of both backcountry and resort. The original "Connected" lineup of Rosi, Steffi, and Alice can also be seen ripping freeride lines and dropping cliffs and pillows.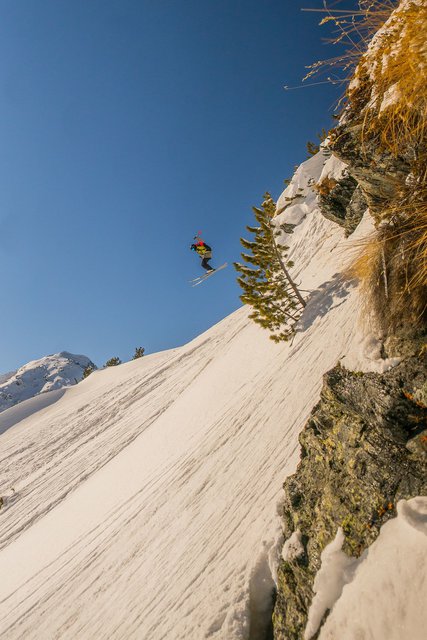 The project ends with a high energy mix of park clips, and above all else is a well-crafted reflection of how sick women's skiing is right now. Margaux Hackett has the last couple of shots before the credits, and I will simply never get tired of watching that girl ski.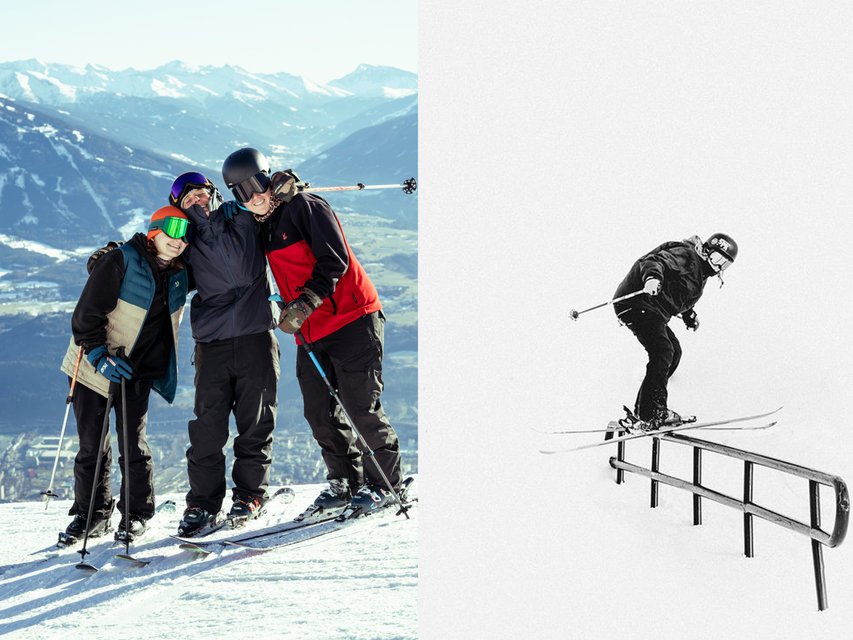 Rosina is a gift to our community, and thankfully has plans to continue with projects in the same vein as Bucket Clips. I can't wait to continue watching the growth and progression of film skiing as more folks like Rosi keep pushing it.
*FLINTA is an acronym, standing for female, lesbian, intersex, transgender, and agender. It is used to represent anyone who is not a cisgender male.
_
Bucket Clips launches on Sunday 13th November at 8pm European time / 2pm EST.