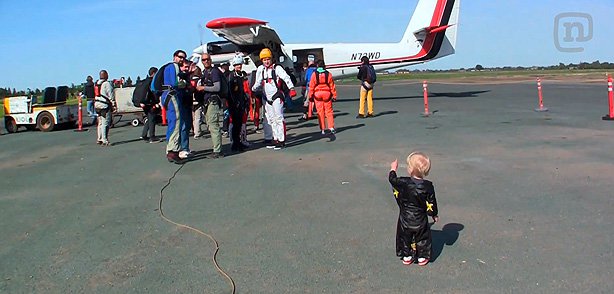 Roner Vision is the best series I've seen this year. If you can get a pro skier who's actually incredibly funny and has a laugh at the same time then you know that you've got a web series worth watching. In the latest episode of Roner Vision, Erik Roner changes the way we look at urban skiing and big mountain skiing by conquering the first urban mountain ski range.
When he gets back to the real mountains, he takes a bit of a tumble and breaks his femur and dislocates his elbow. Not great injuries to get but it doesn't dampen his spirit! He heads back home to make sure his baby son gets his first wingsuit jump under his belt…
Related posts:TGR: GoPro Series – Erik Roner Alaska has been going off this year. Join Erik Roner...
Editor's Blog:Broken toes… 28/03/09 (Jamie) So our plans to make it over to...
Chaoz Productions: Broken Record – Official free film Variation being the name of the game, 'Broken Record' sees...