2008 Winter X Superpipe Finals
Mike Riddle finished 6th in the Winter X-Games 12, Superpipe Finals on January 24th 2008. Mike was unable to put together a clean run under the lights in Aspen. The level of competition was the highest it's ever been and Mike has the capabilities of placing in the top three but tonight he just couldn't pull it together.
Next on the competition list is Slopestyle, Sunday afternoon, where Dynastar Lange has Tanner Rainville  competing for the top position.
Tanner Rainville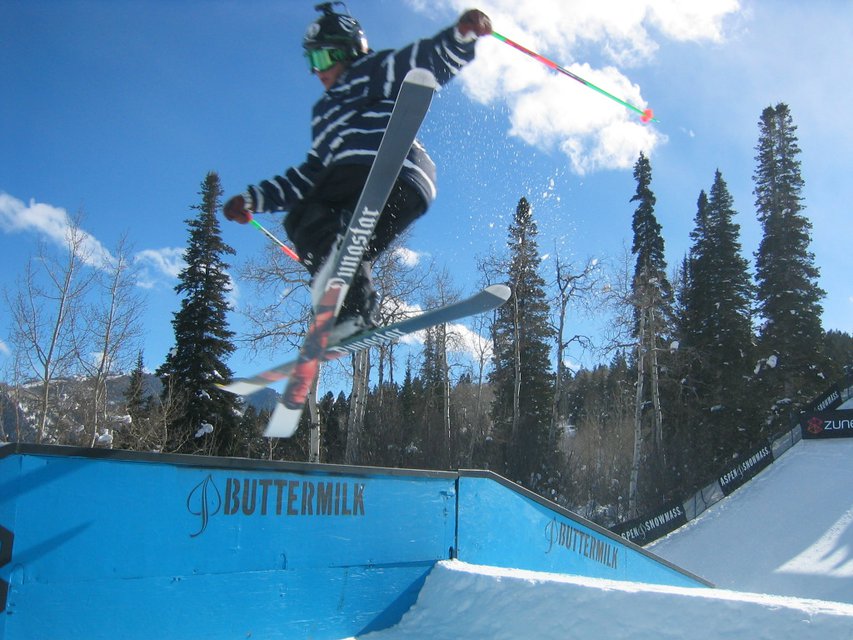 Men's Ski SuperPipe Final
Thursday, January 24, 2008
Rank
Name
Run 1
Run 2
Run 3
Best Run
1
Tanner Hall
90.00
92.33
--
92.33
2
Simon Dumont
20.00
87.66
91.00
91.00
3
Colby West
61.00
71.00
85.00
85.00
4
Andreas Hatveit
74.33
81.66
79.00
81.66
5
Jossi Wells
36.66
54.33
75.00
75.00
6
Mike Riddle
69.66
70.00
26.66
70.00
7
Peter Olenik
56.66
65.00
36.00
65.00
8
Sean Field
64.00
64.00
42.33
64.00
9
Matt Hayward
43.33
50.33
20.33
50.33