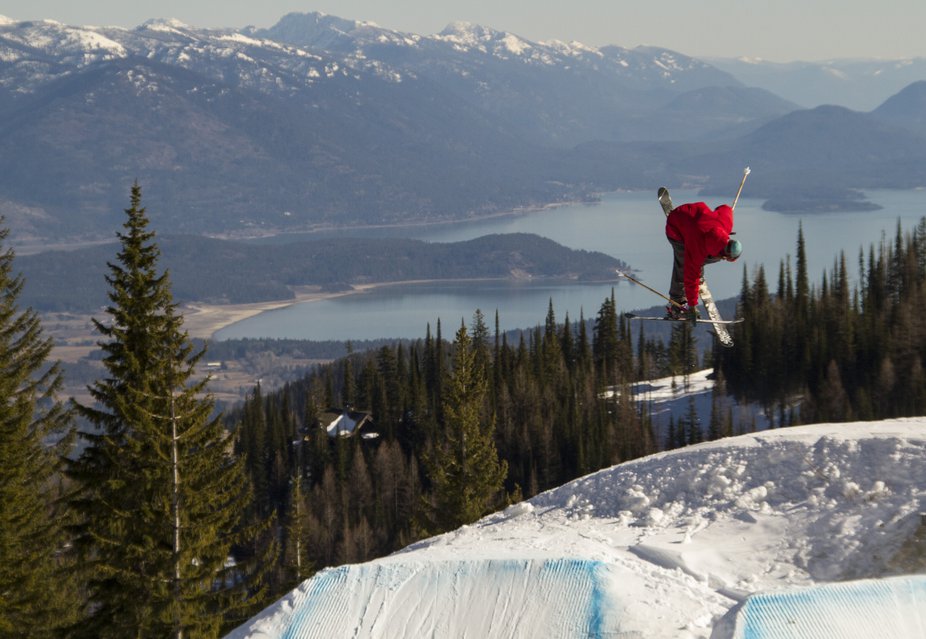 If you are reading this you are probably a skier, since you are a skier you have probably used some sort of facemask at some point in your ski career. Maybe you have one of those ones your mom used to wear that's made out of the same kind of foam as a beer coozy and has the little holes to breath through. Maybe you're a few years behind and still rock a bandana, or maybe you ponied up and bought a RuRoc. Regardless, if you ski in adverse conditions you probably put something over your face.
This fall I was at a point of facemask overflow. I had my ODT Yowies from a few years ago. I had the extra Yowie that someone left in my car and I never gave back, I had my branded facetube that I lend out to whoever forgot theirs and I had a wad of random face tubes from different brands that I had picked up at contests and events. I figured I was set for the season, then I started skiing with Will Burks.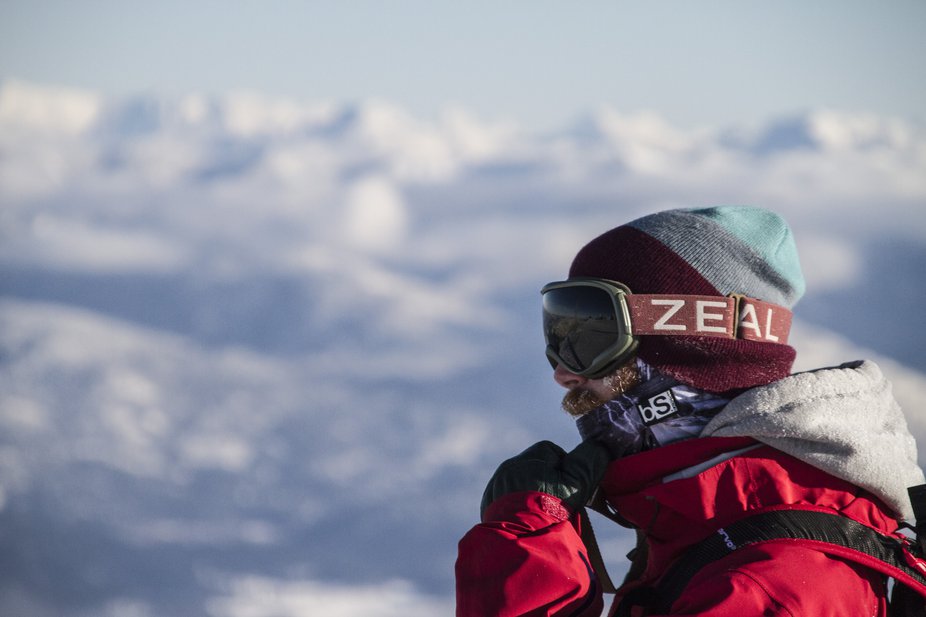 This is Will, he skis pretty good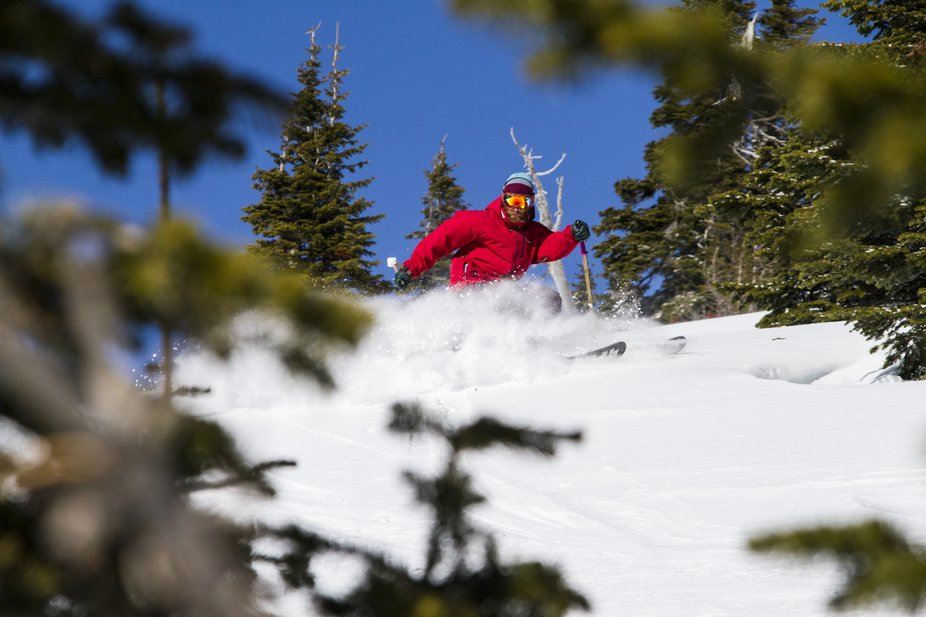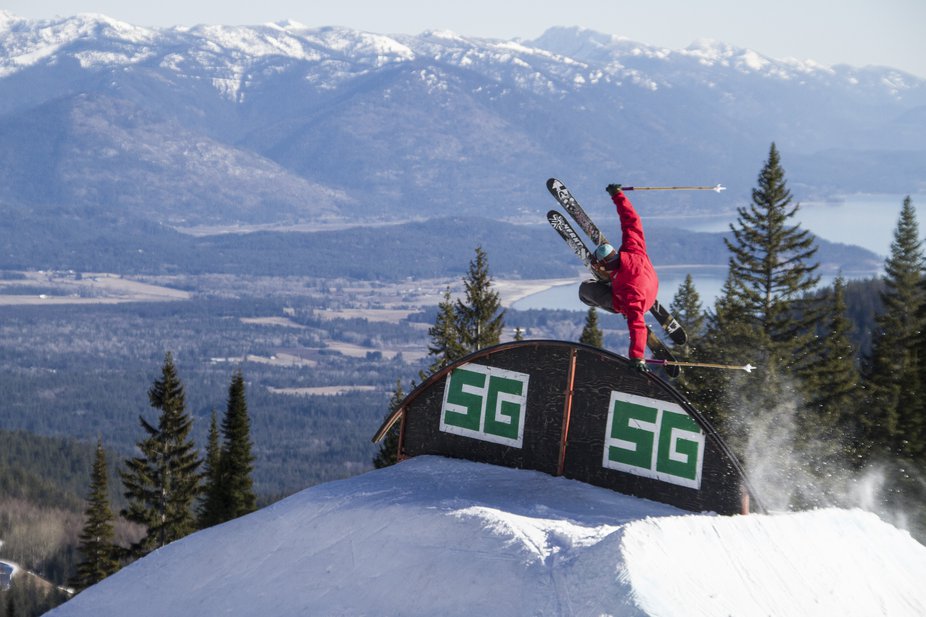 Will is sponsored by BlackStrap Industries. They make a wide range of face covering accessories, from fancy hoods to tech bandanas that come in some rad prints. Will made them look pretty cool but I realized that as a sponsored skier that's kind of his job so I reserved judgement. At SIA I dropped by their booth where they hooked me up with "The Hood" a hinged balaclava. I went home to overcast park days, not the best situation to test a facemask. The few runs I did take in the Hood were nice though.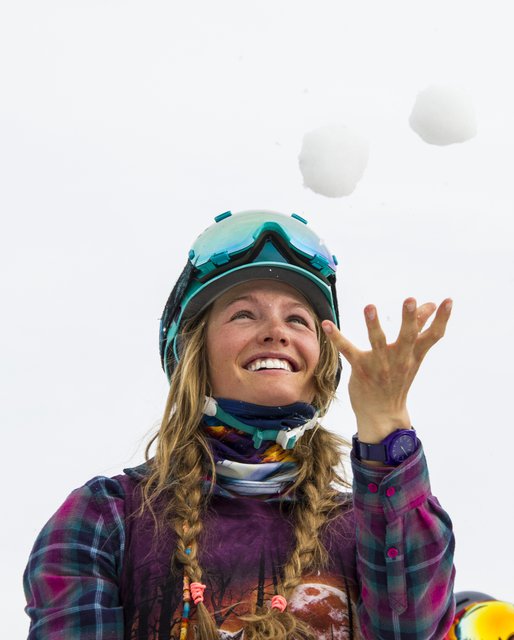 This is Rachel, she paints and she juggles pretty good
Then, as part of the Ladies Jackson Session I reached out to BlackStrap, looking for any kind of support. They hooked it up big-time with a custom mask for the event featuring art from Rachel Pohl. After the Jackson Session I toured a few days in Teton Pass before heading home and walking up some more mountains. Since then I have had the opportunity to test both my hinged hood and daily tube in a variety of conditions and I am ready to deliver my verdict.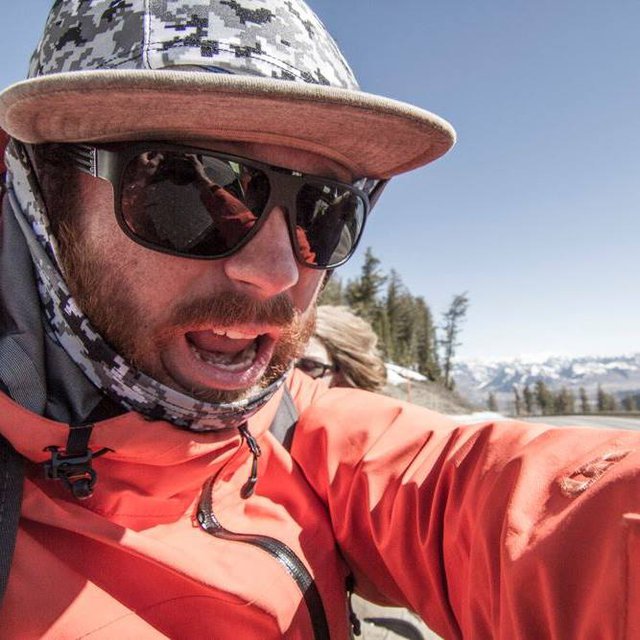 This is me, I wrote this review, look out, there are a bunch of my selfies coming.
First, a profile of the reviewer. I run pretty hot, I never really wear a mask when hiking and I always pull it down when exerting myself. For part of this review I was clean shaven but I quickly grew what my father likes to call a "chastity beard" so I will be weighing in from both perspectives. I used the masks for some inbounds skiing, some touring and bootpacking in Teton Pass, some touring at Schweitzer and a quick jaunt up Mount Saint Hellens this weekend. I tested in temperatures ranging from about 10-55 degrees Fahrenheit.
NS review http://www.newschoolers.com/reviews/4123/Daily-Tube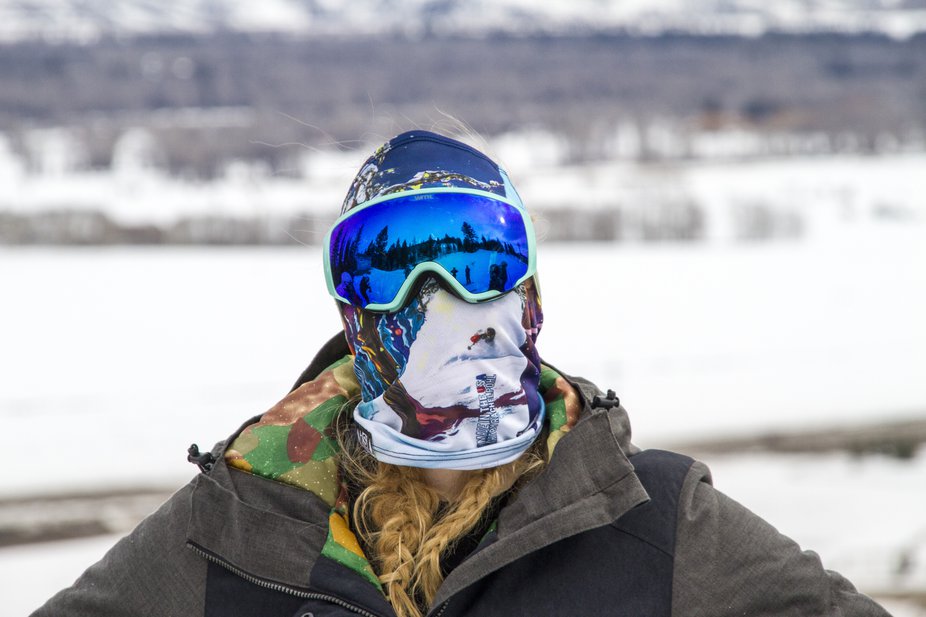 Well, that's one way to wear it...
Blackstrap's tubes are made from a "patented synthetic Tri-Blend fabric" that they claim is "UPF 55+ (Blocks 99.7% of all harmful UV rays), 100% lens safe and can stretch up to 400%. I am not usually one to care about specs, I mean a tube is a tube, right? However, it is nice to know that I can use it to wipe down my camera or sunglasses. In my experience these tubes run just a touch tighter than the competition, but stretch out just fine. I like my BlackStrap daily tube and would use it daily if not for reasons I will soon reveal.
NS review:http://www.newschoolers.com/reviews/4124/Hinged-Balaclava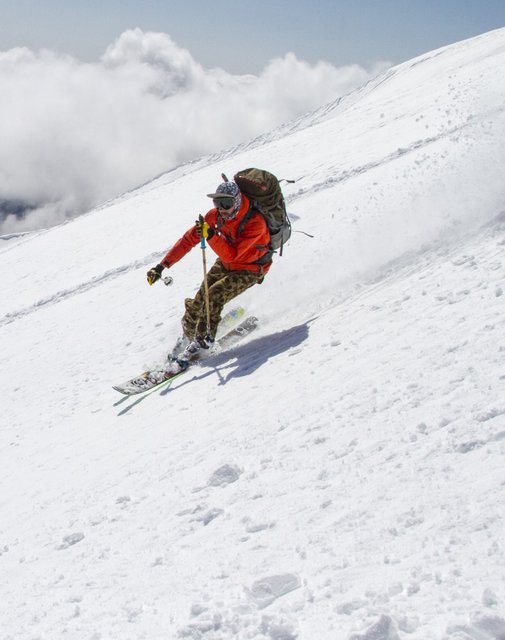 The rarely found shot of Cy skiing (Photo: Rachel Delacour)
I used to be a pretty solid face tube guy, I've been rocking an ODT Yowie for 3 years now and never had any reason to complain, this year though I grew the chastity beard and things changed. A little bit of stubble actually helps a facemask grip and keeps it up, but my facial fungus soon grew out of control and made any kind of face tube very uncomfortable. This is where the hinged balaclava comes in. It fits looser, hanging over my face instead of attacking my whiskers. The balaclava also fits perfectly over the trucker hat that I like to wear skiing (sorry mom) and keeps it on, or insulates nicely under a helmet. Because it is looser it also is more comfortable to wear in warmer conditions. It keeps the sun off my face without filling my 'stache with sweat. On this last trip I actually slept in my hinged hood and it kept my face reasonably warm. (My 10 year old sleeping bag didn't fare so well).
I'm even worse at modeling than I am at skiing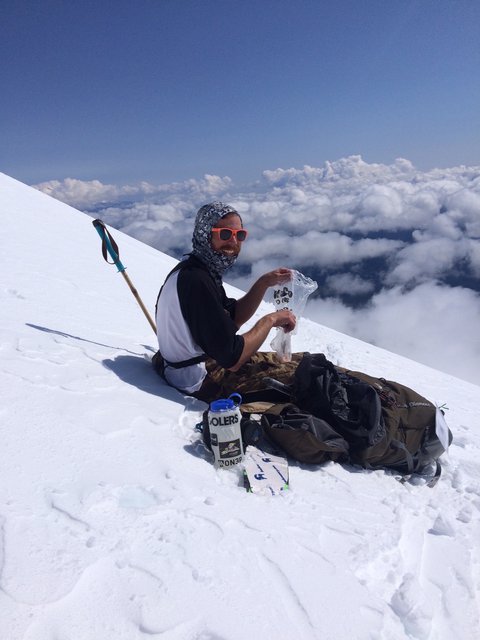 Majestic summit gummy worm eating shot courtesy of Meaghann Gaffney
This thing solves problems I never knew I had and takes the whole face mask experience to the next level. It also comes in some pretty cool prints so you can keep your face looking rad and warm at the same time. The best part is these bad boys are 100% made in the USofA and the guys behind the brand are stoked shredders who are an absolute pleasure to work with so you know your money is going somewhere worthwhile.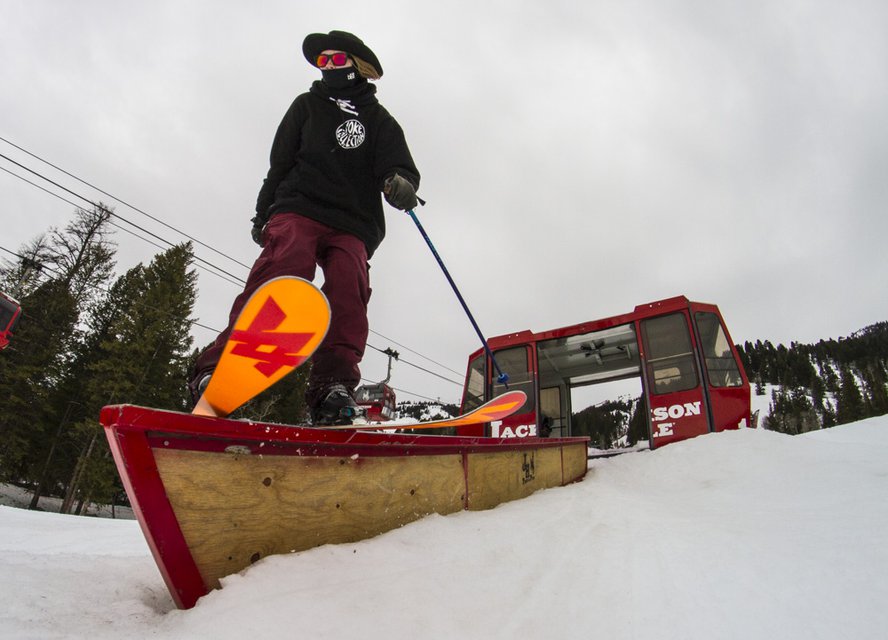 Maddie actually makes skiing and facemasks look good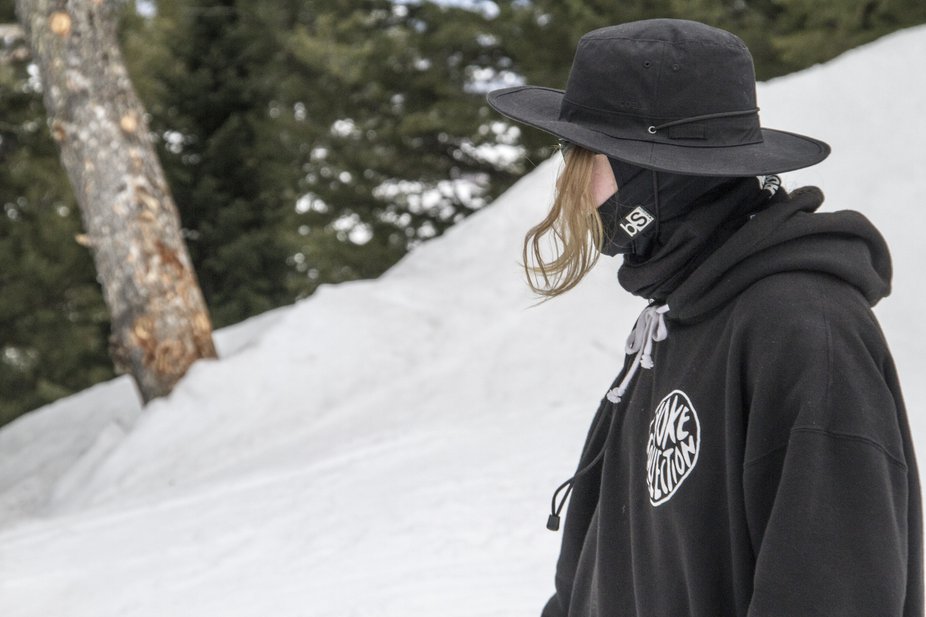 I'll continue to keep my tube in my camera bag to wipe lenses and lend out to friends and I'll be rocking my hinged hood for the rest of volcano season, or at until I pony up and buy another one (or 3) in an even radder pattern!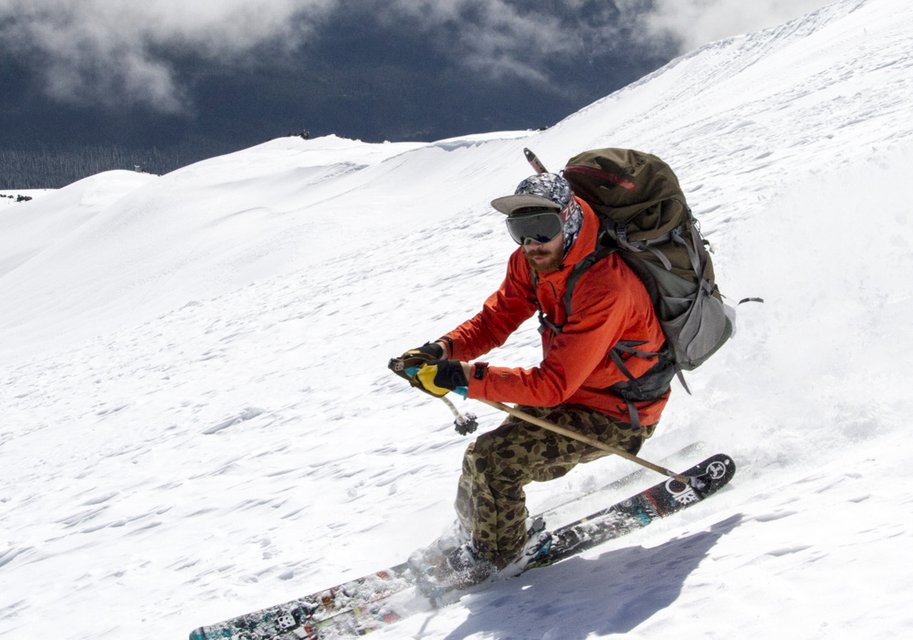 Check out BlackStrap at: http://bsbrand.com
and follow them at @blackstrap_inc
Disclaimer: Blackstrap didn't pay me to write this, they did hook me up at SIA and supplied masks for the Ladies Jackson Session but honestly, I'm just stoked on the product and the guys behind the company.