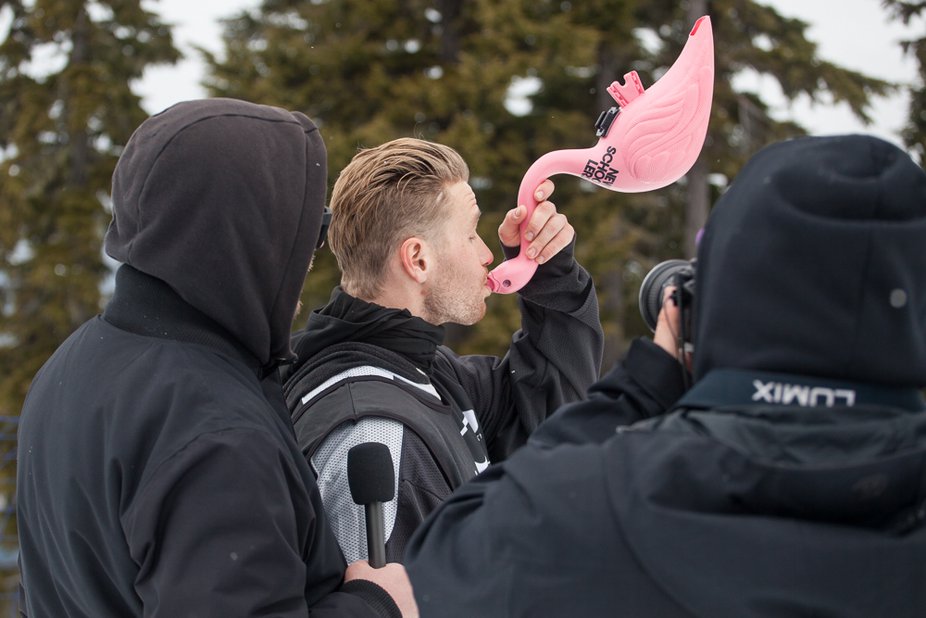 After five unforgettable, yet blurry, years of hosting the AFP World Tour Finals at WSSF, and many more with WSI, the World Tour Finals will not return to Whistler this spring. WSSF, or the World Ski and Snowboard Festival will continue, however.
Fancy abbreviations and comp skiing aside, this is sad news to us at Newschoolers. While I have personally only been to two of these five years, they sure were a good time. From my first time partying in Whistler to the birth of the On The Road series it will not be forgotten, although the details may have left me at Garfinkel's and the Longhorn.
As the last major contest of the year, WSI was truly special when paired with one of wildest party scenes in skiing. Pro skiers were able to be themselves and let off some steam after a long season on the road. We captured some of that magic last year with the first episodes of On The Road: with Mr. Bishop, where Doug and Fuccboi Troy redefined recklessness, while bringing some fun to the fog soaked slopestyle course and halfpipe. It was just the partying that was fun, but the gathering of skiers, pro and am, and friends from around the world in one of skiing's iconic venues.
While the World Tour Finals will continue in some shape or form, we sure will miss Whistler, thanks for all the good times.
The AFP says:
While we understand that this news will cause great disappointment to many athletes and fans (as a result of the countless good times that were had in Whistler during WSSF), rest assured that this unfortunate turn of events does not mean the end of the AFP World Tour Finals. We are currently in extensive discussions with the World Snowboard Tour and various partners to host a combined AFP & World Snowboard Tour Finals in 2017 at a to be announced location.
On behalf of everyone at the Association of Freeskiing Professionals and the World Ski & Snowboard Festival, we would like to thank all of the athletes who attended and competed in the AFP World Tour Finals in Whistler, along with the World Ski & Snowboard Festival for their hard work and tireless efforts over the course of our mutually beneficial and enjoyable partnership.