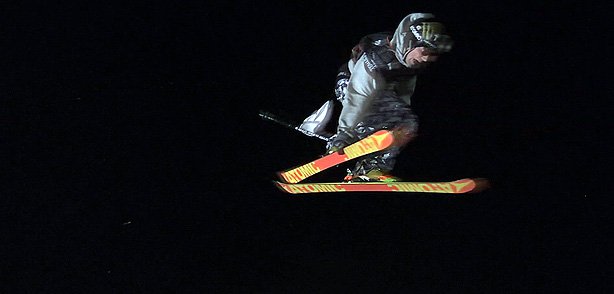 Friday at Relentless Freeze 2011 had the International Ski Comp and it was easily one of the highlights of the evening! With a rider list that would make any VIP party weak at the knees, there was always only one person going to be crowned winner and it was no surprise that Jossi Wells claimed it.
Final Results:
1 ? Jossi Wells
2 ? Oscar Scherlin
3 ? PK Hunder
4 ? Ole Mustad
5 ? Gus Kenworthy
6 ? Elias Ambuhl
7 ? Fridtjof Fredericsson
8 ? Jon Olsson
9 ? Klaus Finne
10 ? Joss Christensen
Relentless Freeze 2011: International Ski comp
Related posts:Relentless Freeze 2011: Go for free! All you have to do is work for a bit...
Relentless Freeze 2011: More riders announced An email dropped into my inbox today that announced some...
Win tickets to the Relentless Freeze Festival!! Everyone's favourite London snow festival is back (we couldn't go...