Located on BC's famous "Powder Highway," Red Mountain Resort just hit overdrive. On August 1st, 2012, Red began developing their most significant expansion to date: Grey Mountain. This two-year expansion adds almost 1,000 acres – and a whole new mountain – to their already epic 1,685 acres.
"The scale of this expansion is a true game-changer for RED Mountain Resort and for the community of Rossland," says Howard Katkov, President and CEO of Red Mountain Resort. "The management team has spent the last eight years carefully reinforcing the company's infrastructure, investing 50 million dollars in the facilities and completing world class slope-side accommodations. Now we're truly ready for prime-time. We've consciously kept a low profile while we diligently readied ourselves for this massive expansion."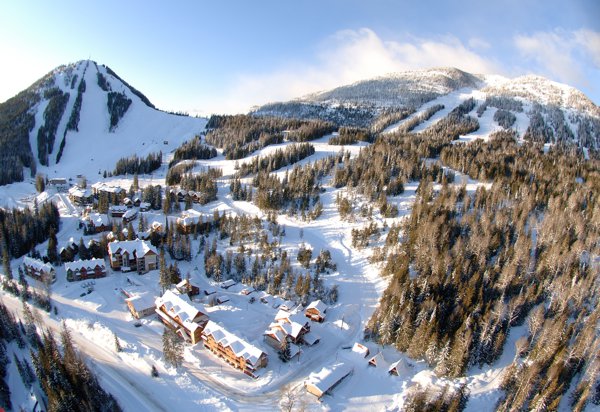 Red Mountain Resort in Rossland, BC.
Red has always been revered for its light and dry snow, world-class tree skiing, incredible steeps, 2,919 feet of vertical, incredible and laid back vibe, and friendly locals. The Grey Mountain expansion will open up a vast store of intermediate runs, making most family friendly resorts pale by comparison. And, like the other mountains, Grey will offer what is known as "3-D skiing".
"Grey, like Granite (Red's other peak), is volcano-shaped, which allows for 360-degree skiing around the peak from a single lift, a topographical feature few resorts in the world are lucky to have," explains Katkov.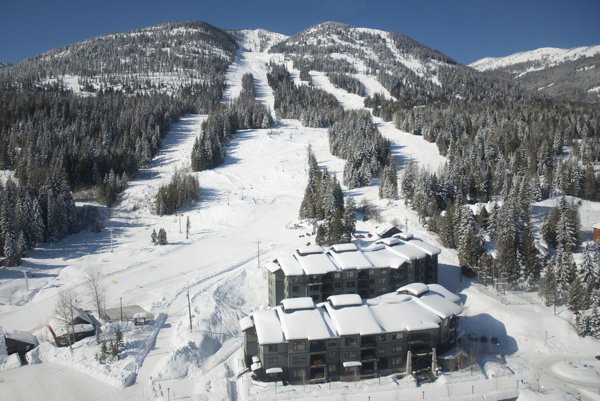 Granite Mountain, with Grey Mountain to the right.
"Red Mountain's expansion to Grey Mountain is the biggest, most exciting project in North America this year, and SE Group is proud to have worked with RED to make it happen," says Chris Cushing, Principal at Snow Engineering (SE) Group, one of the ski resort industry's premier design and engineering firms. "Not only does the expansion increase Red's skiable terrain by about 1,000 acres, it also adds wide terrain variety -– from groomed cruising runs to tree glades and alpine chutes -– that will create a whole new world for Red skiers. This project is one of the most dramatic transformations of an existing major ski area that we've seen and it is one of the largest – if not THE largest – single-season ski area expansion projects in North America in several decades."
The 997-acre expansion on Grey alone is about the same size as the revered Mount Baker Ski Area in Washington. To put this in perspective, total acreage with the new terrain on Grey makes Red larger than Jackson Hole, Wyoming. With the new zone, Red is elevated to the top 3% of all resorts in North America for skiable acres (2,682!), while keeping its independent soul and escaping the stuffy (and expensive) trappings of many of the mega resorts.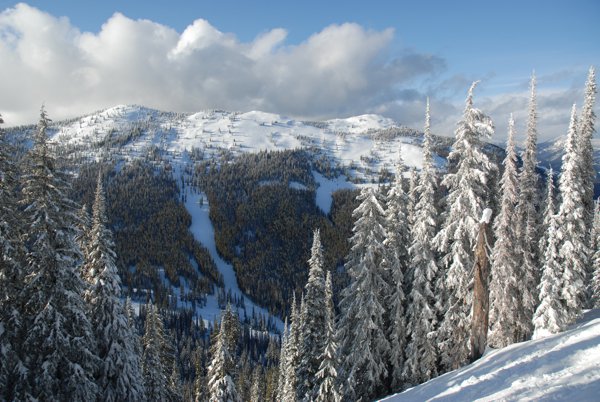 Grey Mountain, site of the new expansion.
For the 2012-2013 season, Red will be shuttling skiers, in groups of nine, to the top of Grey using a new Alpina Sherpa – an oversized snowmobile-bus that has to be seen to be believed. Red has purchased a Poma Quad Chair for installation next summer. At the completion of run development, Grey Mountain will have 22 perfect ski runs, leaving plenty of trees and terrain variations for riders to express themselves on.
"We see the Grey expansion as an expression of our commitment to the next generation of skiers and snowboarders, as well as to our current fans," explains Fran Richards, Vice President of Marketing. "We share their values when it comes to mountain recreation and feel a deep responsibility to protect the wonderful ski experience at Red. We truly see Red as an endangered species, one of the last resorts that celebrates the true skiing experience: offering wide open terrain and all the amenities one expects, without the rampant commercialism that has significantly changed the face of the ski experience throughout North America. Many recreational skiers and snowboarders have never experienced a pure world like Red and we'd like to show them that the other side is, in fact, better."
Red Mountain is located in Rossland, BC, a scenic mining town dating back to 1898. It is the oldest ski area in Western Canada and the last great, undiscovered resort in North America. Last Year, The New York Times rated Red as one of the Top 3 ski areas in North America for advanced skiers. For more information on Red Mountain, check out http://www.redresort.com.