Words & photos by David Lesh
Playstreets began for me one lazy day, sitting in front of my computer in Breck. I got an email from Red Bull's Alex Zika inviting me to his wonderful event, which left me jumping for joy. Liberty skis quickly offered to get my ticket so I was off!
In its third year, Red Bull converts the small mountainside town of Bad Gastein (pronounced batga-stein), Austria into a slopestyle course. The amount of time, energy, money and manpower that goes into this event is absolutely staggering.
My trip was not a short one. I drove from Breck to Denver, flew to DC, then Frankfurt, then Salzburg, finally driving to Bad Gastein.
The Frankfurt airport at sunrise.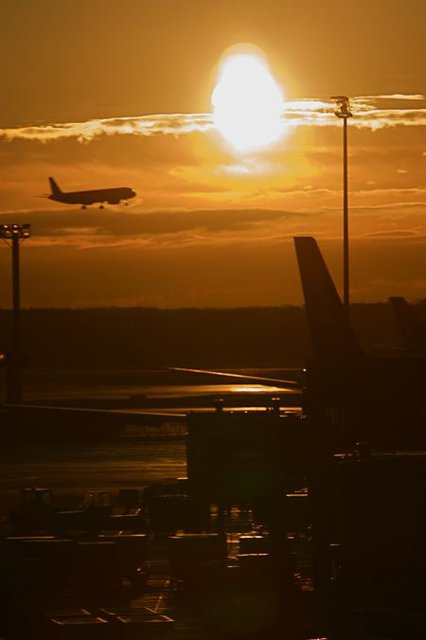 Little puddle jumper to Salzburg.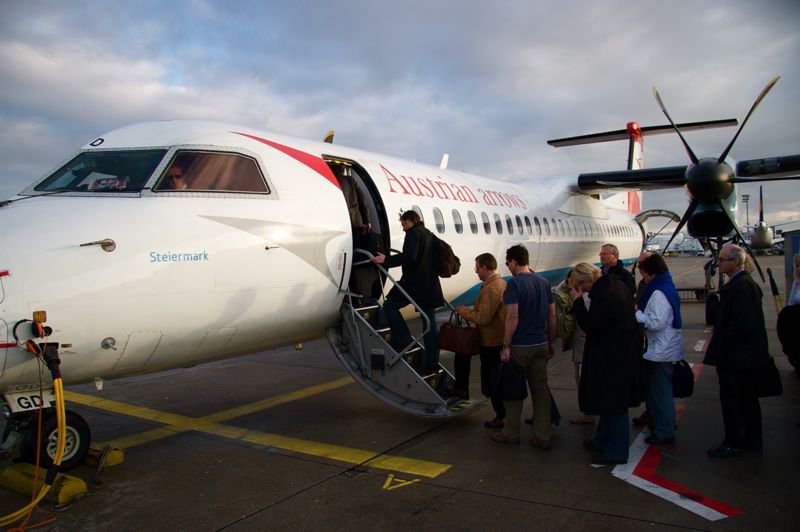 The world's largest muffin or smallest coke? I'll never tell.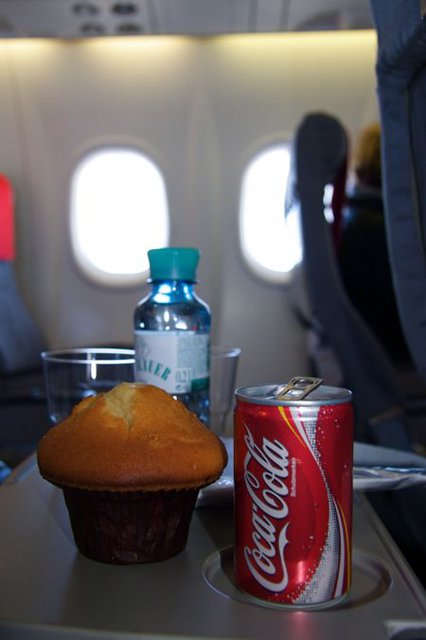 Austria? Really? Looks more like the Midwest.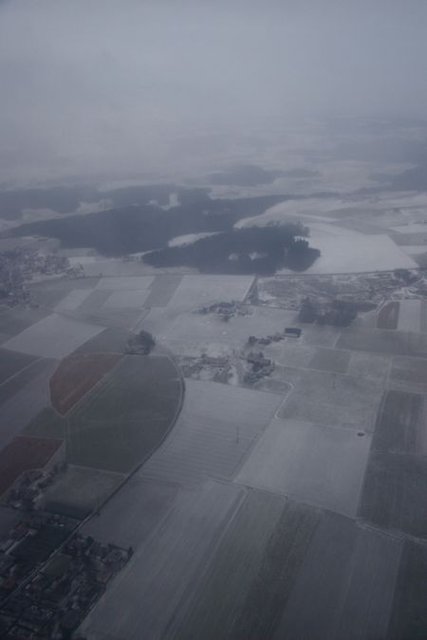 Red Bull sent the wonderful Uli to pick me up at the airport. Oh, here are the mountains. And through them we go.
Welcome to the town of Bad Gastein. Only towns in Austria that have natural hot springs are allowed to start their name with "bad" (translates to "bath").
The one, the only. The man, the myth, the legend. Nico Zacek welcomes me to our deluxe accommodation.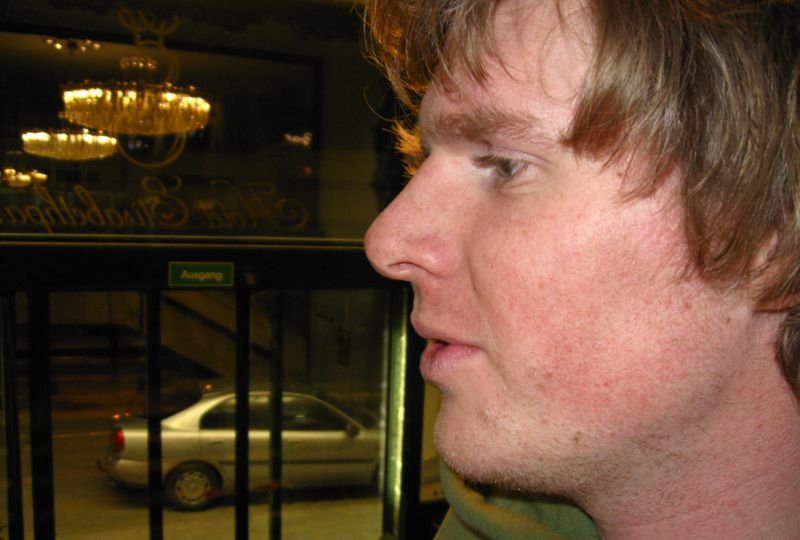 They were still working on the course, but I had to go check things out for myself and start thinking about how not to kill myself the next day. The road gap step down.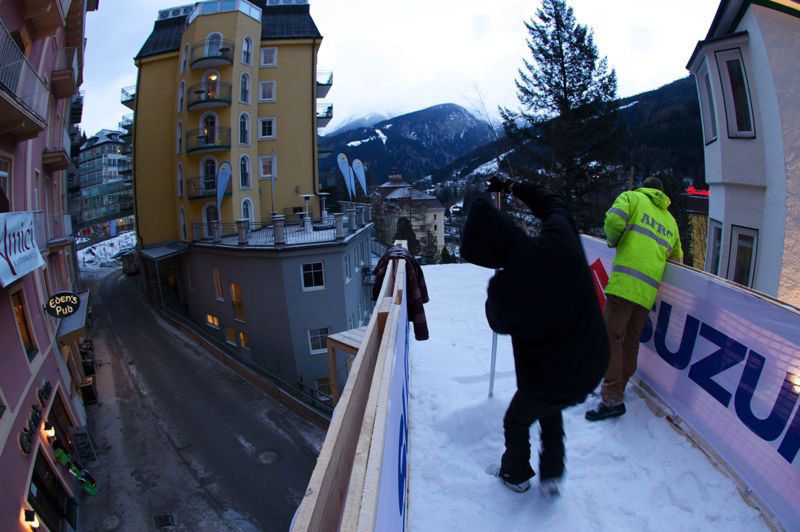 I headed back to the hotel, which was at the bottom of the course.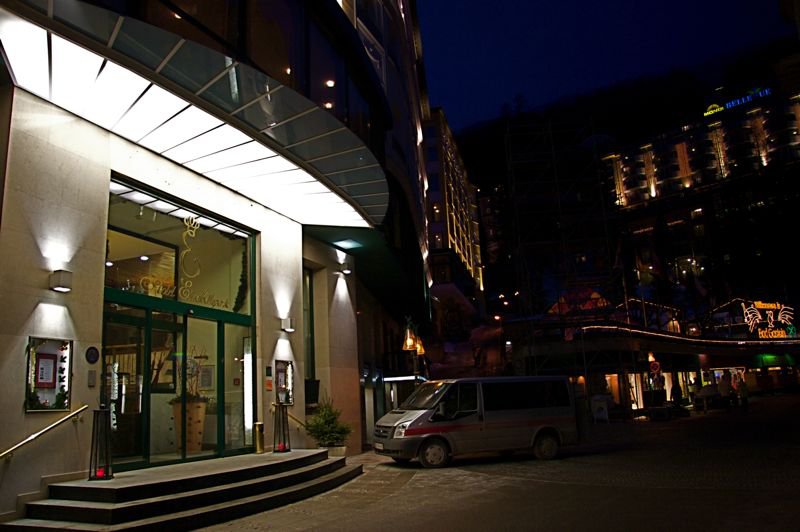 The view from our window.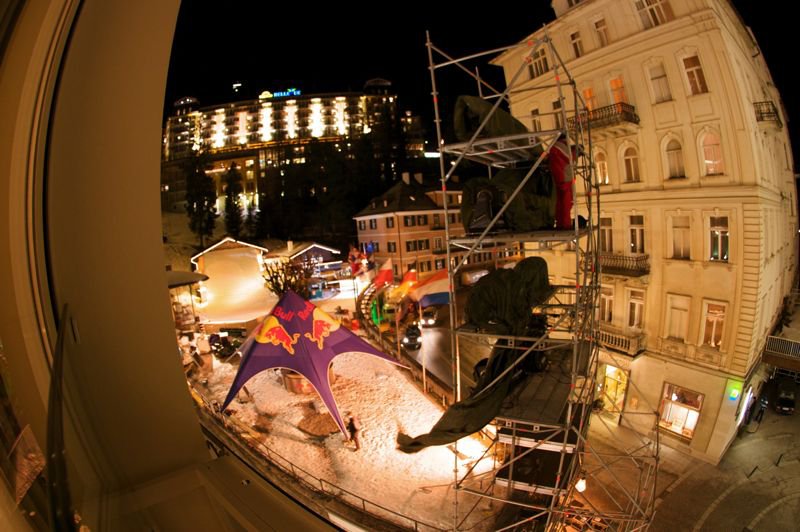 Russ Henshaw grabbed me for a little work out/swim sesh. Aussie Aussie Aussie, Ay Ay Ay!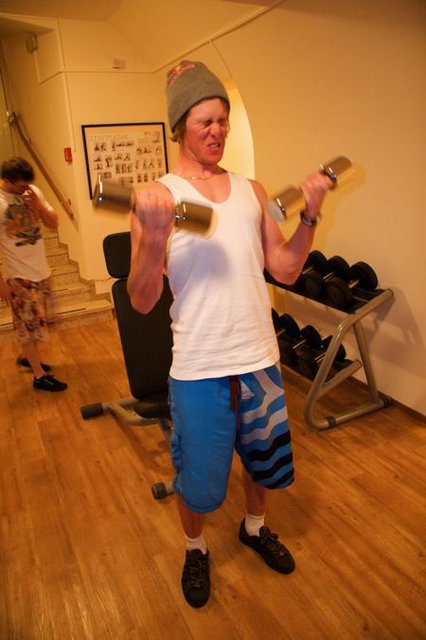 Fabio Studer and I headed out to the casino. This ain't no Vegas, it's pretty classy. They don't let you in without at least a sport jacket, so I got hooked up with a loner. I guess they weren't really into my tall tee.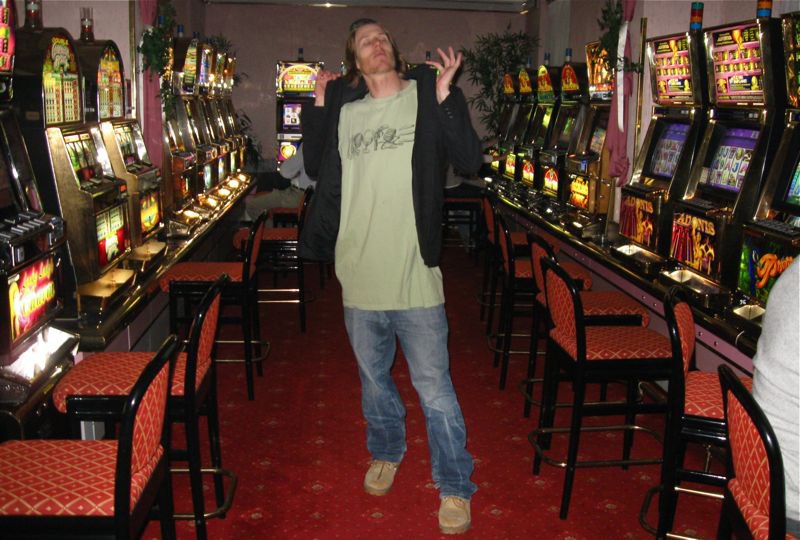 The next day, we all piled into the double-decker Red Bull bus and headed to a rail jam on the mountain to put on a show and determine our start order. British Paddy Graham, the man himself. Always in full form.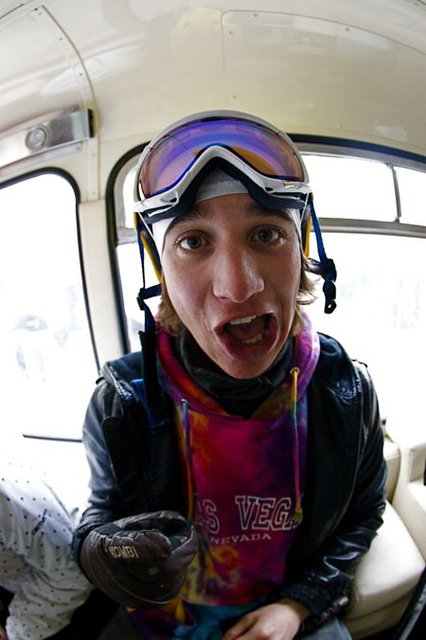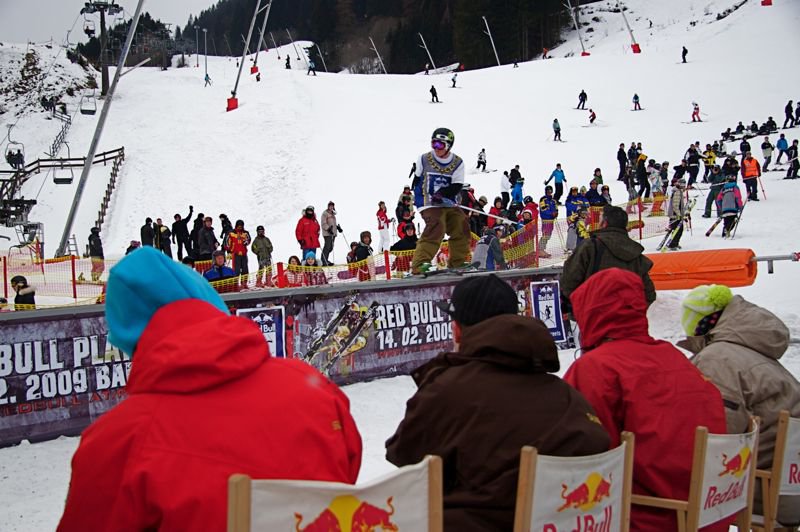 Fabio and Nico (announcing) looking amazing, as usual.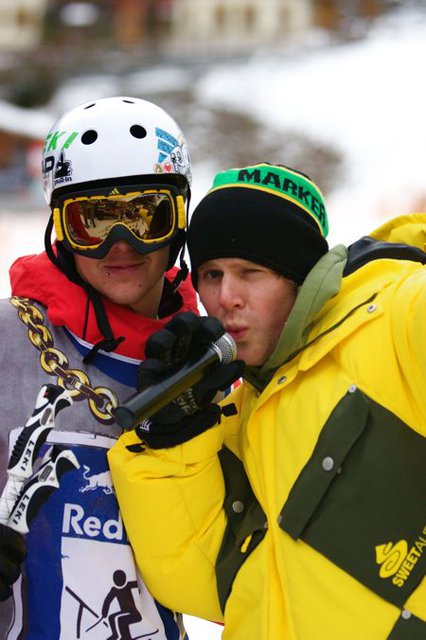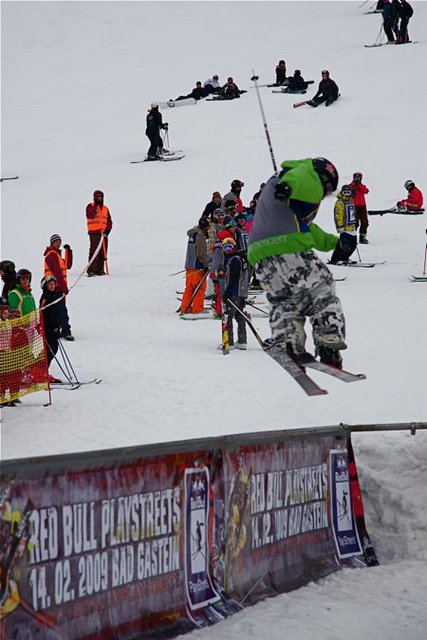 Russ Henshaw, Paddy Graham, Jon Olsson and I headed to a local shop afterwards to sign autographs. Big thanks to Smith's Gabe Schroeder and Euro Smith Team Manager Franz Perini for getting the posters together and setting everything up.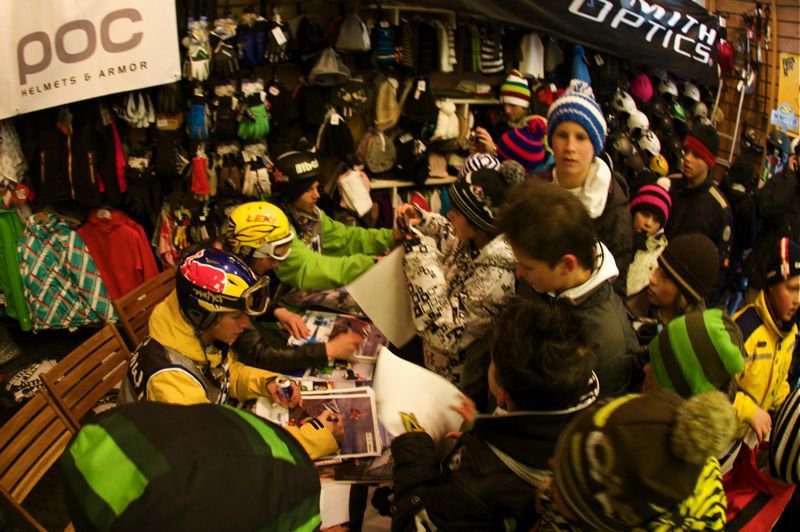 The time had come to sack up and test out the course. The first step in taking a run is getting driven up on the back of a 4-wheeler, flying through traffic at break neck speeds.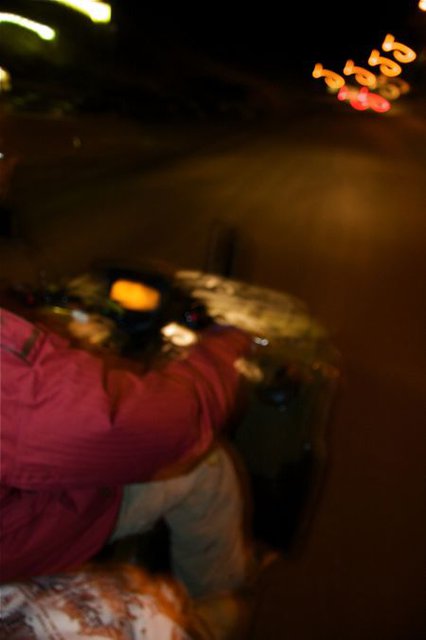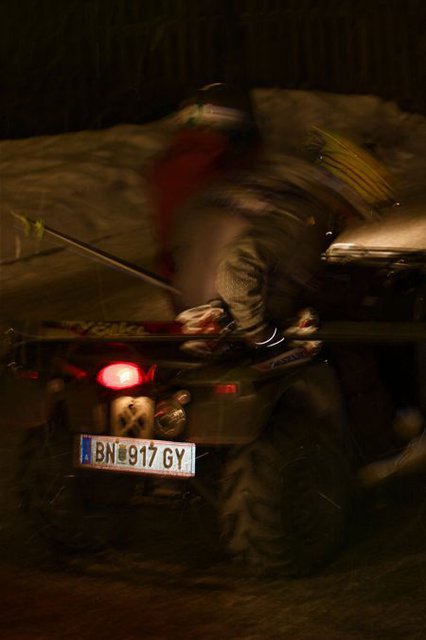 Then you walk down an alleyway past security and jump on a cherry picker that lifts you 3 stories to the start ramp, which was built on top of an old roof. Russ and I going skywards.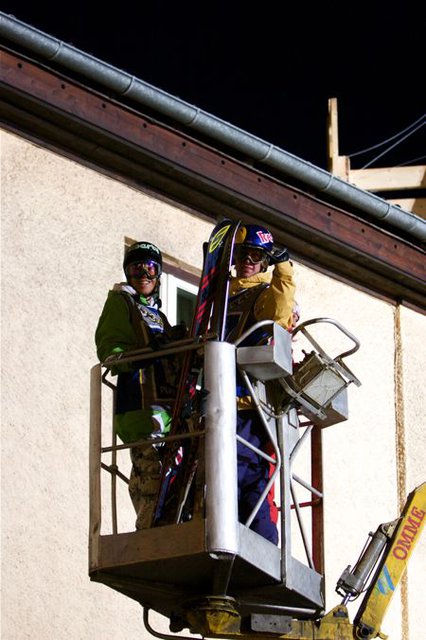 The cherry picker ran on electricity and was plugged into the neighboring shop. Well I guess the shop owner was none too excited about all the commotion and pulled the plug on us, literally. After some time, they got it working again but then it completely broke and our practice session was done. We only got to hit the course THREE times!
Immediately after dropping in, you hit a step down crowd gap. Fabio tests out the next two features you come to, the hip and the table. This is where everyone was having issues with speed.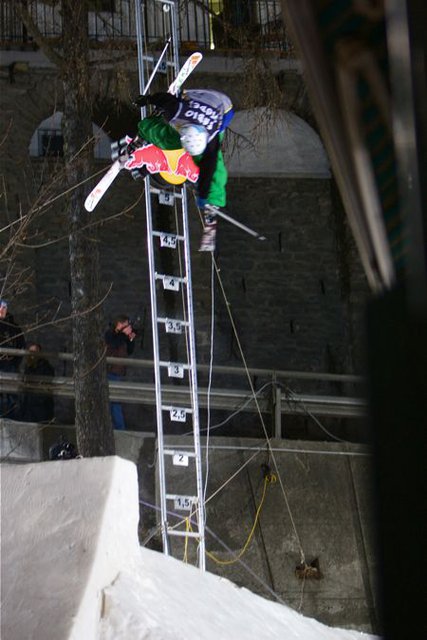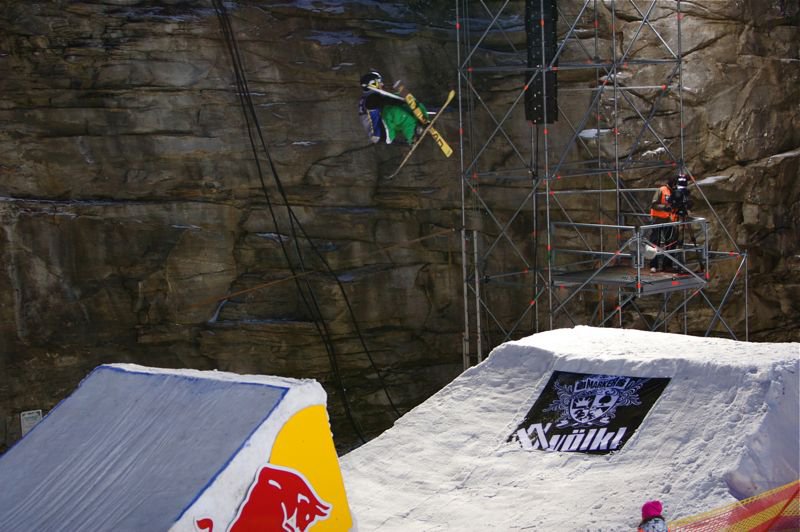 The next day we headed up for the comp and wow, the crowds were already waiting. With some new snow on the course, speed was even more of an issue on the table and everyone was coming up short. They tried to take some snow off the lip and knuckle, but it had really set up and the jump wasn't budging. To make things worse, we were only allowed two warm-up runs.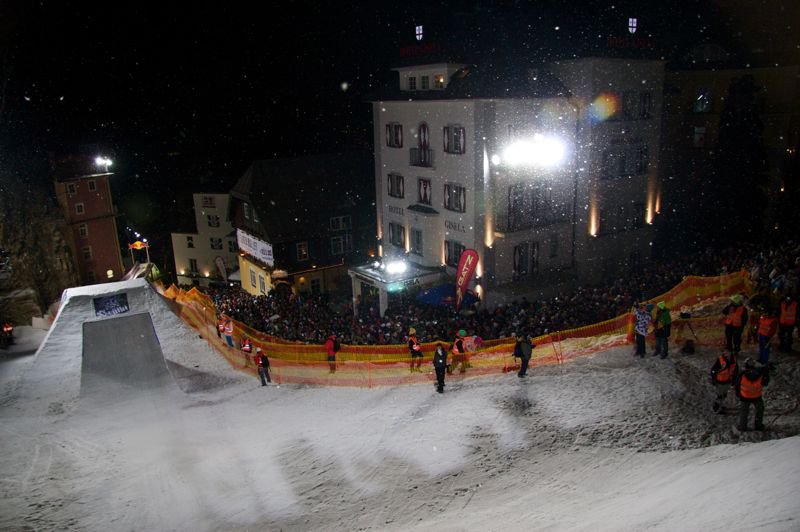 Patrick Hollaus boosting.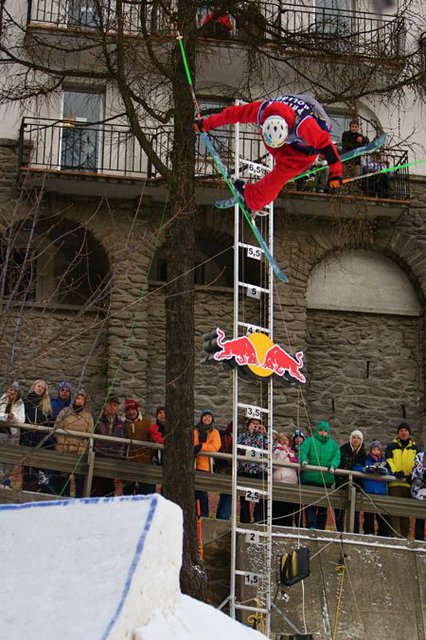 After the table, you have to throw on the brakes hard before going across the bridge and over the step down road gap. Don't carve at all or you hit a balcony on the left and a 4-5 story drop on the right.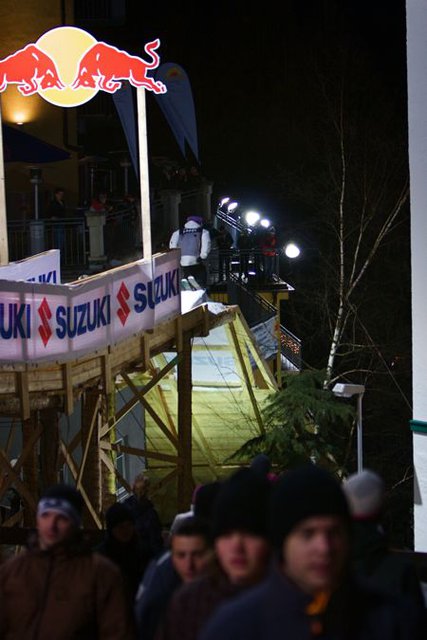 Lasts years champ, Oscar Sherlin spinning 7 on the jump.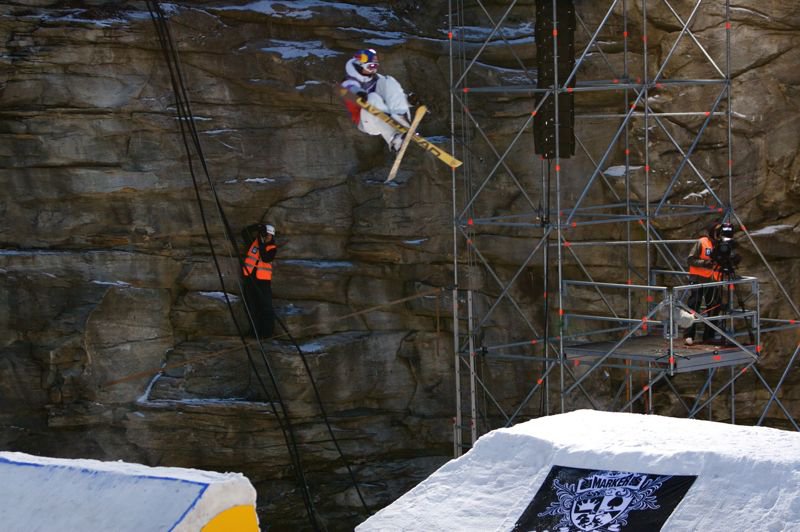 Elias Ambuhl flat spins.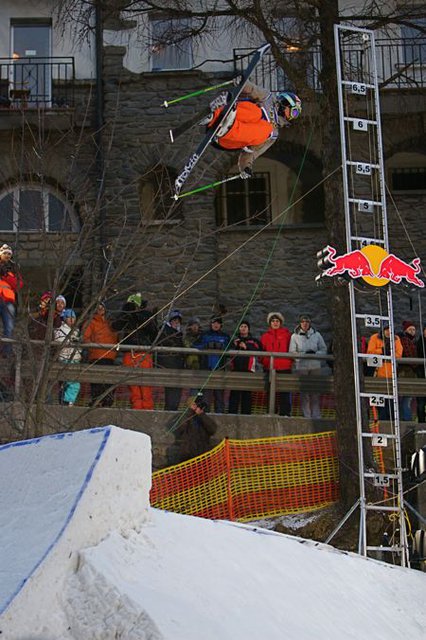 After everyone took their runs, we waited at the bottom for announcements about finals.
After doing some TV interviews, we had dinner and came back out for finals.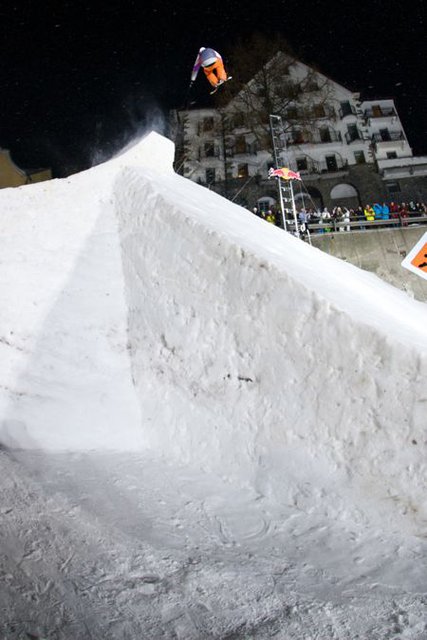 The last feature on the course, a box on a roof to step down landing.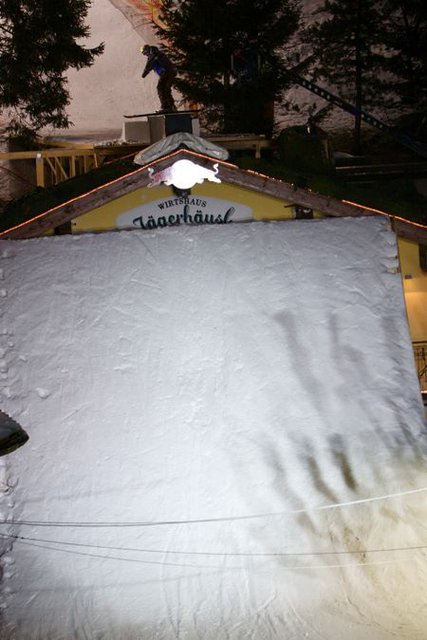 Paddy rodeoing high above the crowd.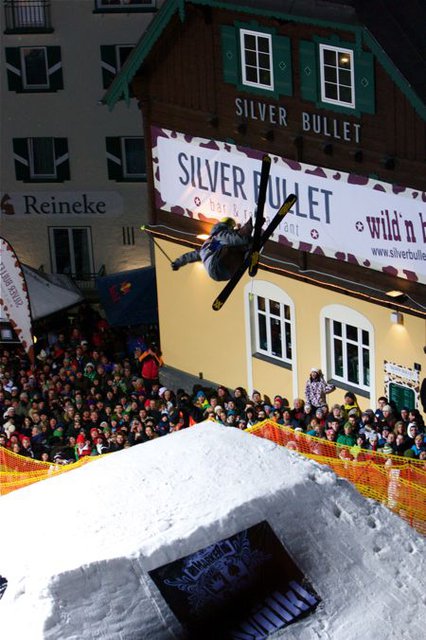 Some were more terrified by the 4-wheeler and cherry picker rides than the course. Russ dismounts.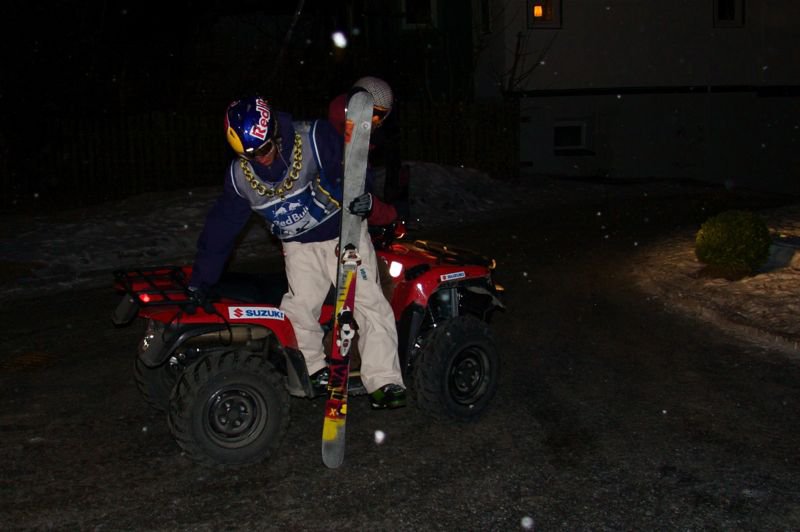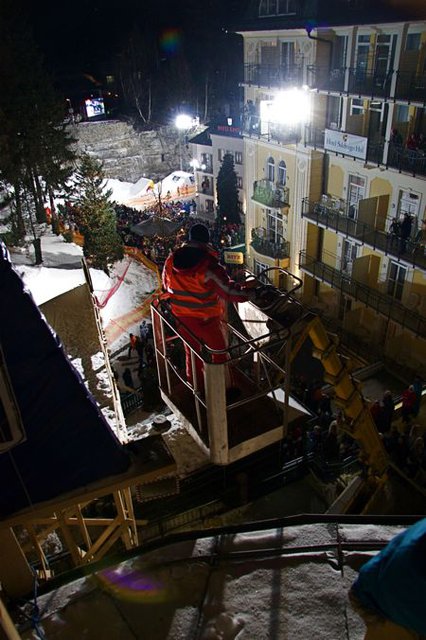 Thomas Hlawitschka gives one last pound before facing the music.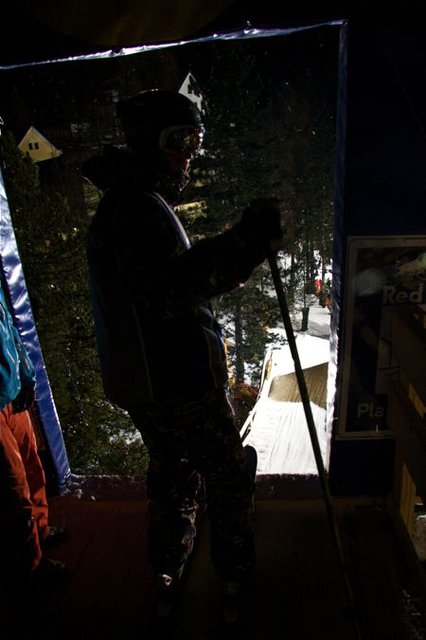 Russ Henshaw spinning his way to victory.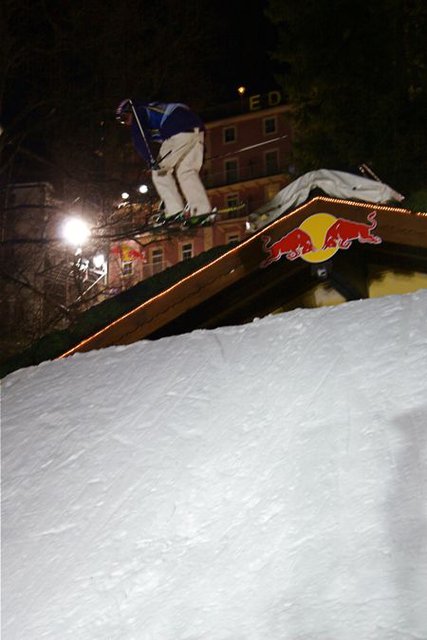 The following is a break down of how things went. To begin with, there were 20 invited riders:
Oscar Sherlin
Paddy Graham
Fabio Studer
David Lesh
Russ Henshaw
Kim Koberg
Bene Mayr
Sebastian Gieger
Patrick Hollaus
Tobias Tritscher
Fabian Kronig
Bine Zalohar
Marlon Holzmann
Oskari Raitanen
Markus Eder
Thomas Hlawitschka
Josef Kalensky
Elias Ambuhl
Julian Lange
Shinji Osada
The 8 finalists took the best of 3 runs, and were paired against each other as follows:
Patrick Hollaus vs. Bene Mayr
Paddy Graham vs. Tobias Tritscher
Thomas Hlawitschka vs. Fabio Studer
Russ Henshaw vs. Oscar Sherlin
The above group was halved and paired and went head to head (1 run):
Patrick Hollaus vs. Tobias Tritscher
Fabio Studer vs. Russ Henshaw
And then there were 2, also 1 run, head to head:
Tobias Tritscher vs. Russ Henshaw
Russ went first with a right 3 mute to japan on the hip, rodeo 5 double grab on the table, switch 7 mute on the step down, and 270 on, switch up, 270 out of the box.
Tobias had one chance to come up on Aussie Russ Henshaw, but couldn't hold it together. He went 3 japan on the hip, 9 blunt on the table, and then crashed going switch 7 japan on the step down. Russ held down 1st and 2nd belonged to Tobias Tritscher.
There was one more battle that needed to go down to determine who would take 3rd and 4th; this was between Fabio Studer and Patrick Hollaus.
Fabio went first with cork 3 double critical on the hip, bio 7 mute on the table, switch 5 truck on the step down, and backside switch up, front side switch up, shifty 270 out of the box.
Then Patrick was given the chance to one up Fabio and did nose 3 on the hip, cork 7 reverse mute to backslap on the table, cork 7 on the step down, and backside switch up, front side switch up, 270 out of the box. 3rd placebelonged to Fabio.
1st - Russ Henshaw winning the Suzuki
2nd - Tobias Tritscher winning $2000 Euros
3rd - Fabio Studer winning $1000 Euros
"Best Austrian Rider" award went to Tobias Tritscher
Fabio graciously accepted 3rd place as the crowd roars.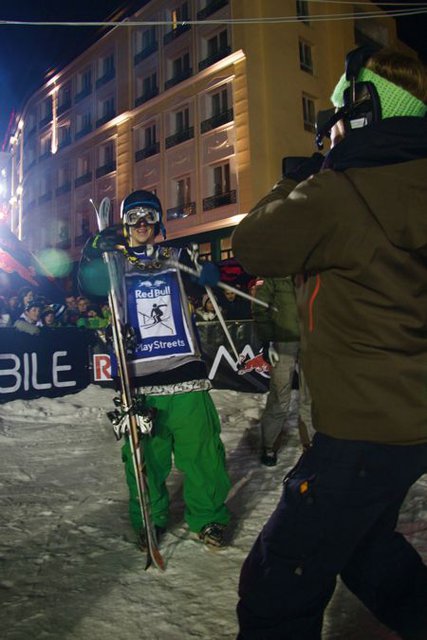 The boys on the podium, Austria and Australia represent!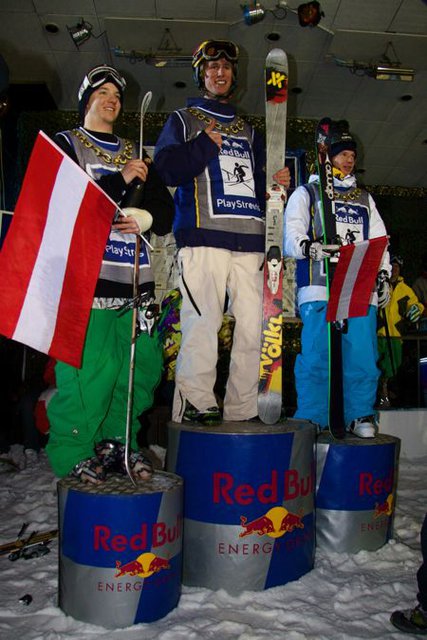 After the awards and interviews, we all headed back to the hotel to wash the champagne out of our hair and get ready for the night's festivities. The infamous VIP Playstreets afterparty is not to be missed, and the effect of all you can drink vodka & Red Bull/Red Bull Cola is not to be underestimated. The Silver Bullet gets ready for our presence.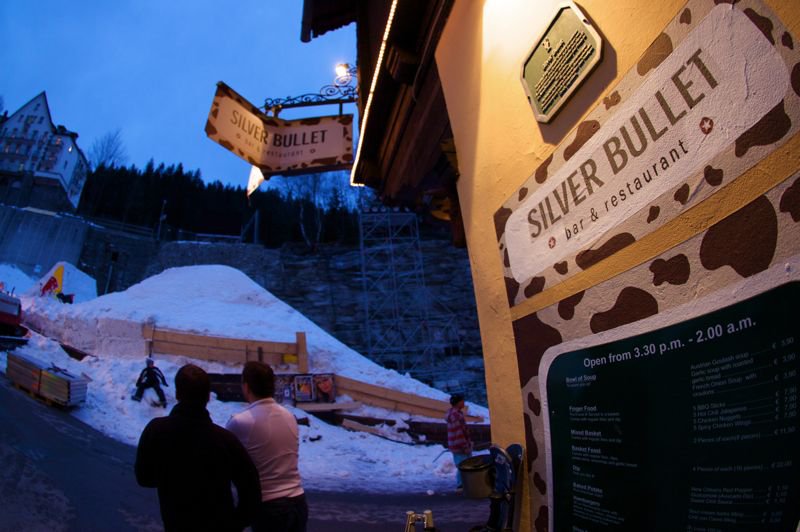 Didn't I tell you? Paddy is ALWAYS in full form.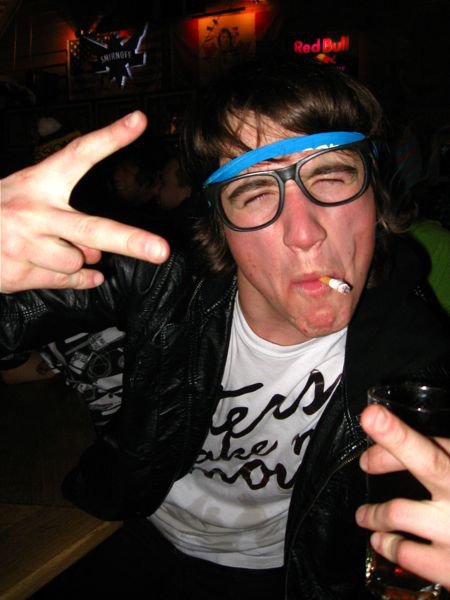 Russ and coach Nick Draxl going over the finer points of the day's competition. Big thanks to Drax, Soundy and Franz for snapping a few photos while I competed.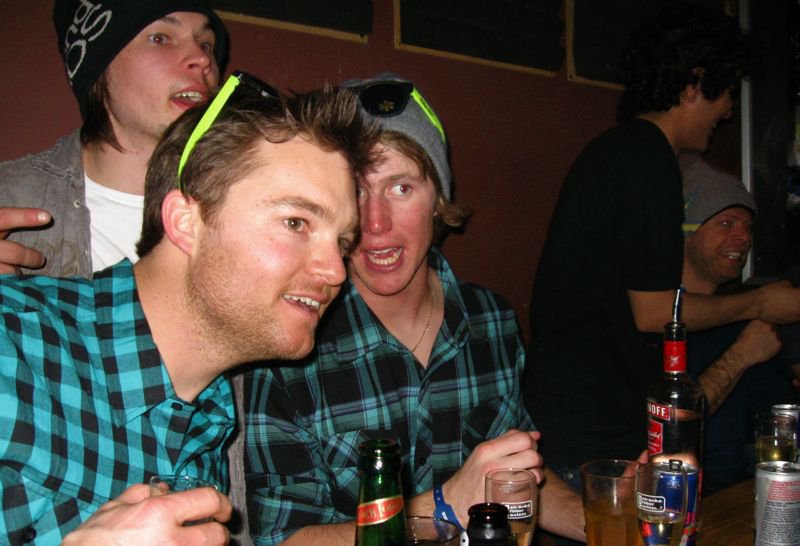 I think most people's nights ended up looking like this.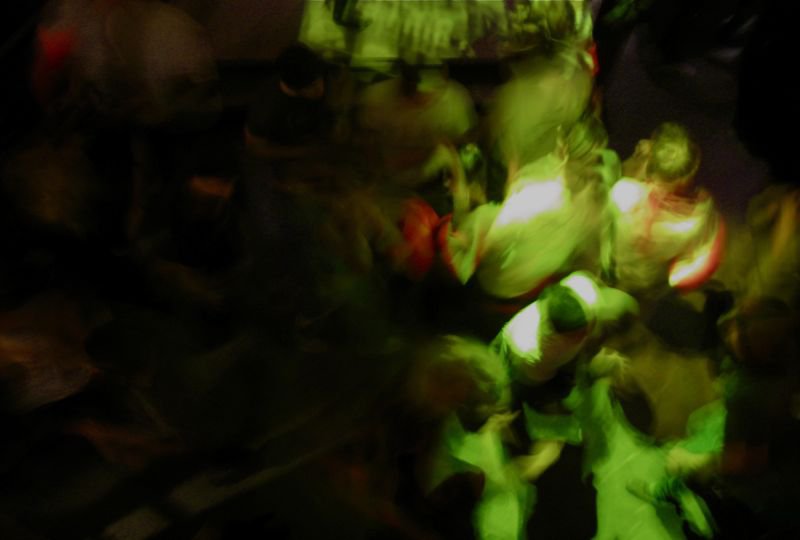 The following day, we all woke up and dug though our trashed hotel rooms in an effort to pack and hit the road. I's dinner time now, and I'm still drunk as I write this, attempting to slam gallons of water in a futile attempt to avoid the hangover that I know is quickly approaching.
See you state side,
-David Lesh