Beneath stunning blue skies amidst tricky powder snow, backcountry freestyle was the order of the day today in in Vars-La Forêt Blanche, France during the Red Bull Linecatcher finals. With three runs per rider on the backcountry freestyle course specially built on the Eyssina face, only one run from Sean Pettit was needed to show who is the sport's new king. On his first run, the 18-year-old went on the attack with a perfectly landed double cliff drop at the top of his run, before hitting one of the ten shaped kickers on the course to spin a technical cork 7, and finished things off with a huge 360 off a natural feature. With a well-deserved score of 9.5 out of 10 from the judges, Sean Pettit was already close to first place. But there were two more runs to follow, and after falling on his second he gained an even higher score of 9.7 on his third thanks to a 360 between the two cliffs at the start, followed by a misty 720 and a backflip. "It was a very close match. I really went for it on my last run as I knew I wasn't safe! These were a lot of top riders today," declared Sean, overjoyed to be on the first podium place after coming so close to victory last year.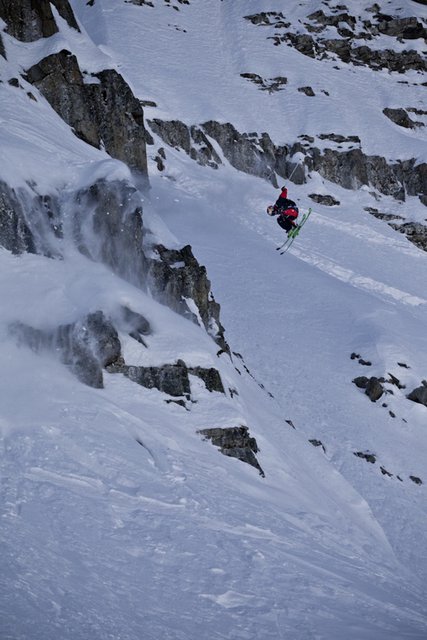 Sean Pettit. Photo: Jeremy Bernard/Red Bull Photofiles
Behind him, Markus Eder was the big surprise of the competition. Placing third in yesterday's qualifiers on an adjacent course of kickers, Eder joined the elite of the sport in today's event, which combined both freestyle and freeride. More accustomed to skiing park, the young Italian from the Tyrol region really stood out over the two days of competition, adapting well to the big mountain style. With three fluid runs full of impressive tricks including a rodeo 7, a switch 5 and a 540, Markus also showed that he can ski switch in powder, a long way from the groomed landings of the park. "This is my first backcountry competition, here I am amongst the stars of the sport and I take second place, I'm so happy!" admitted the Italian with his German accent.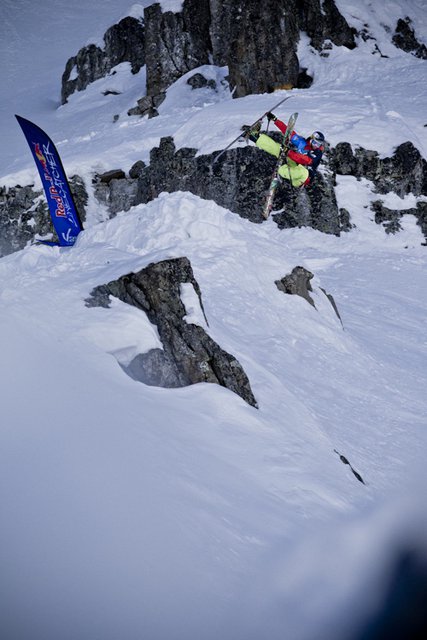 Markus Eder. Photo: Jeremy Bernard/Red Bull Photofiles
The second place spot was the source of heated discussion between the judges, who had also given a score of 9 to Tim Durtschi. Pulling out a switch rodeo 5, a flatspin 3, a 720 and a handful of unnatural 360's during three mind-blowing runs, the Alaskan local impressed the crowd and came just a breath away from second place. "It's a great feeling to be on the podium. There were so many lines to choose from on this face that I really tried to improve on each run. I'm happy for Markus who came from qualifying yesterday to take second place today. What a great day!" declared Tim with fair play after the prize giving.
Tim Durtschi. Photo: Samo Vidic/Red Bull Photofiles
For the second year in a row, Sage Cattabriga-Alosa scored himself a fine consolation prize by winning the "Best Natural Hit" thanks to a perfect 360 instinctively spun off a wind-formed spine. After being rewarded for the best trick off a natural feature, Sage immediately donated his 500 Euro in prize money to the Alpine Initiatives charity founded by JP Auclair.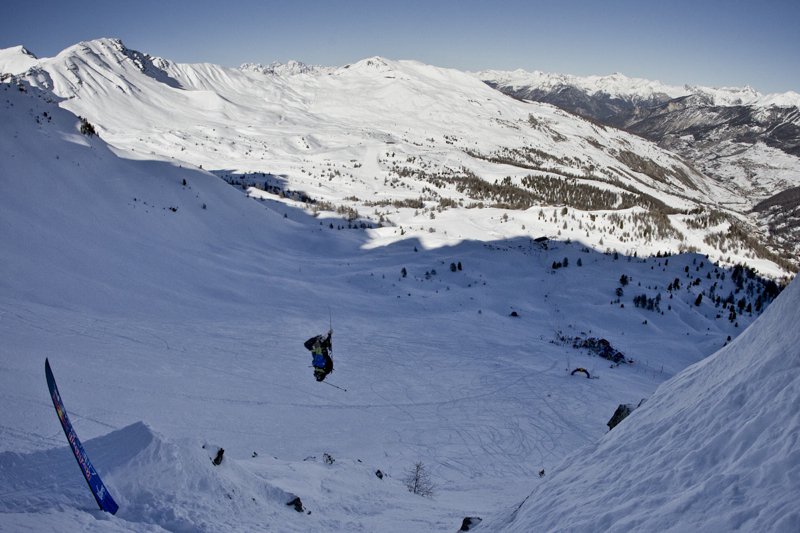 JP Auclair. Photo: Jeremy Bernard/Red Bull Photofiles
With two fluid runs that contained precise and fast skiing combined with numerous and slightly less technical tricks with amazing ease and style, Sage showed the scope of his talent. "With his natural and stylish approach, Sage is a pleasure to watch. This prize corresponds perfectly to his style of skiing," explained Camille Jaccoux, one of the two French who made up the team of four judges, along with the Australian Woody Bouma, Germany's Nico Zacek and the head judge and event's creator, Julien Régnier-Lafforgue. Wiley Miller won "Best Trick" with a magnificent nose butter 720 off kicker number 10, a very technical trick and extremely difficult to pull off with in a powder landing, showing the importance of the Red Bull Linecatcher concept, an ideal showcase of contemporary freeskiing.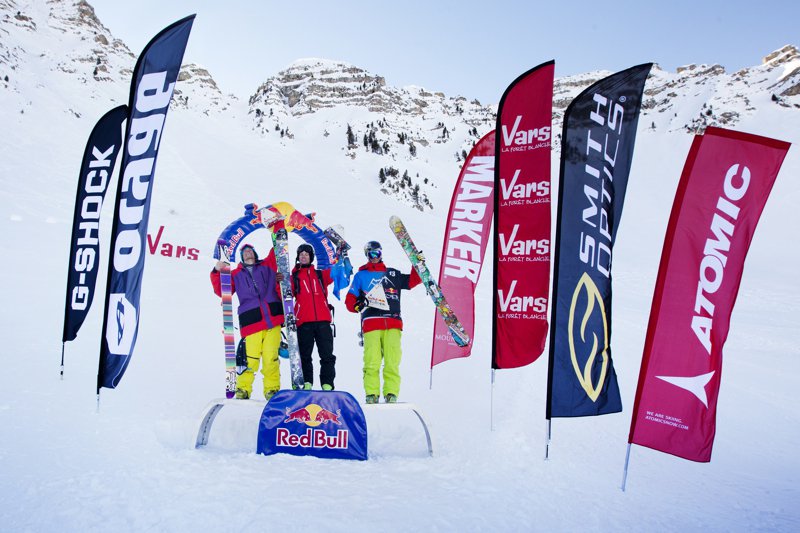 Tim Durtschi (3rd), Sean Pettit (1st), Markus Eder (2nd)
Results
1) Sean Pettit
2) Markus Eder
3) Tim Durtschi
4) Sage Cattabriga-Alosa
5) Chris Booth
6) Leo Taillefer
7) Wiley Miller
8) JP Auclair
9) Richard Permin
10) Mathieu Imbert
11) Nicolas Vuignier
12) Anthony Boronowski
13) Chris Benchetler
14) Bene Mayr
15) Rory Bushfield
 
For more information on the event, check out http://www.redbulllinecatcher.com