Words by Ryan Snyder
Photos by Christian Pondella, Erik Seo, Ian Fohrman & Mike Arzt
Comprised of an incredible natural amphitheater, Colorado's Silverton Mountain saw skiing on a whole new level today during the kick off of the 5th Red Bull Cold Rush event. After four successful years in British Columbia, Canada, the move to the San Juan Mountain in the U.S. proved to be a huge success with steep lines, narrow couloirs, and deep pow welcoming the athletes.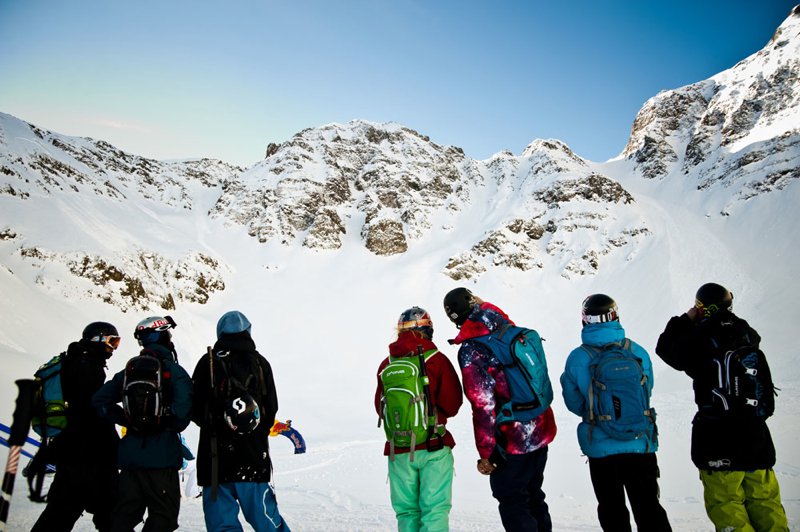 The athletes scope their lines.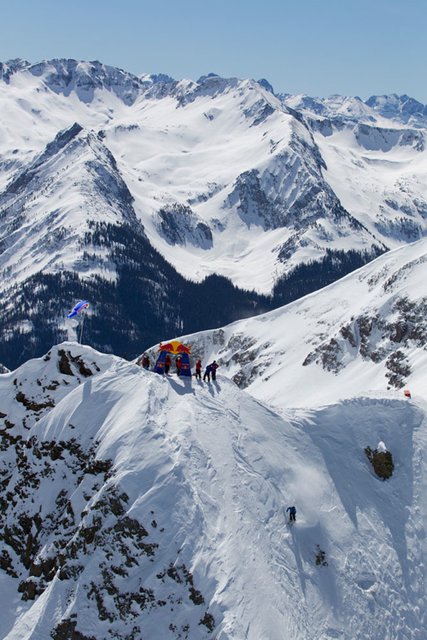 Leo Ahrens dropping in.
Yesterday, last year's men's winner Sean Pettit arrived in Silverton for the very first time. "Obviously I'm thrilled to be at Cold Rush this year," Pettit said. "I'm really stoked to a have a venue change. I rolled into town today and had heard about Silverton Mountain's terrain; but seeing it in person, I'm really impressed."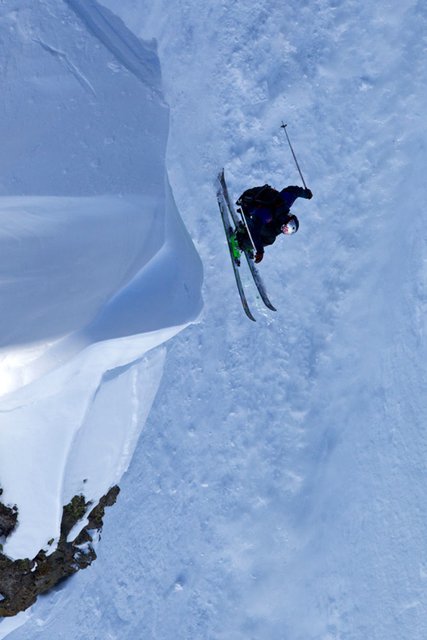 Sean Pettit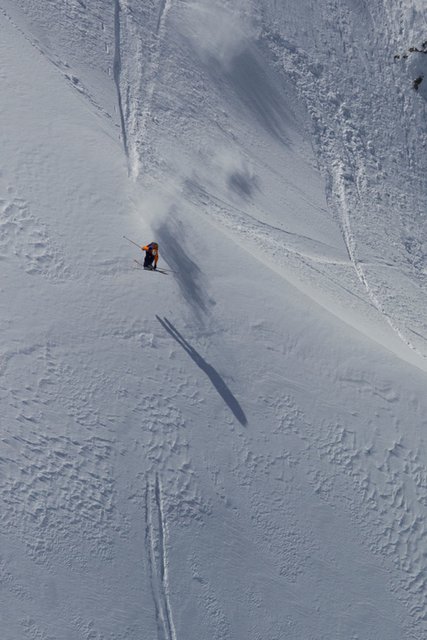 Josh Bibby sending it.
Around 11 a.m., skiers began to enter the Pequenos and Grande Couloirs. Last year's women's champion Suz Graham dropped in first skiing a very strong line that included a mandatory 20-foot exit air she stomped cleanly into the runout. Second place in last year's Cold Rush, Grete Eliassen took a tight entrance into the 3rd Pequeno couloir and ticked off another solid run. "Some of the women threw down on a level I think was comparable to the men," Silverton Mountain's owner Aaron Brill said. "That was really great to see."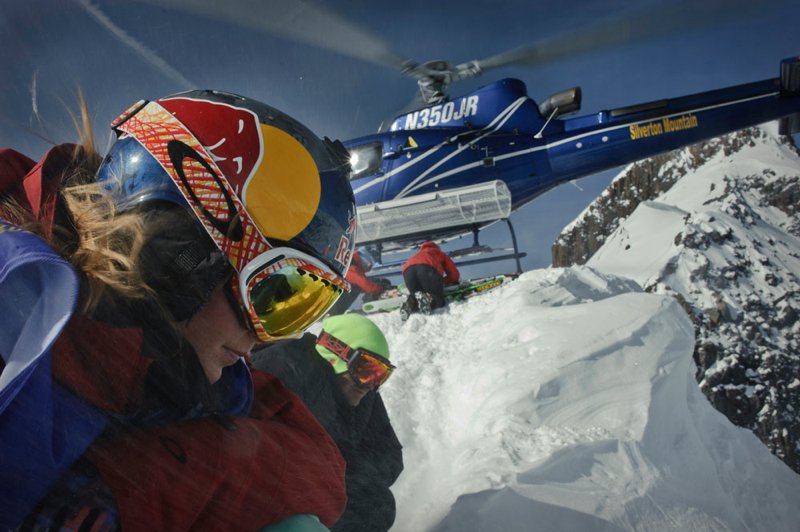 Grete Eliassen gets dropped at the top...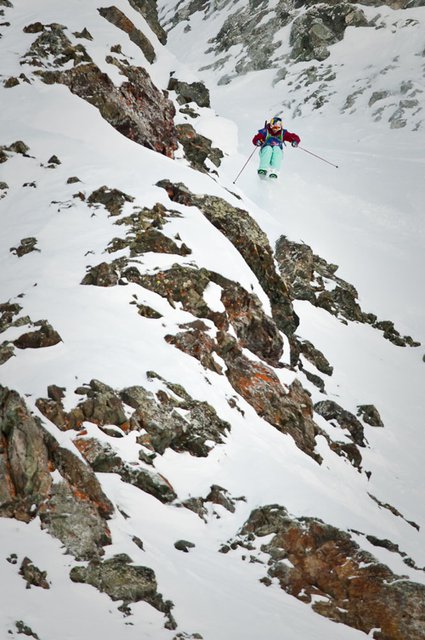 ...and airs it out in the middle of her line.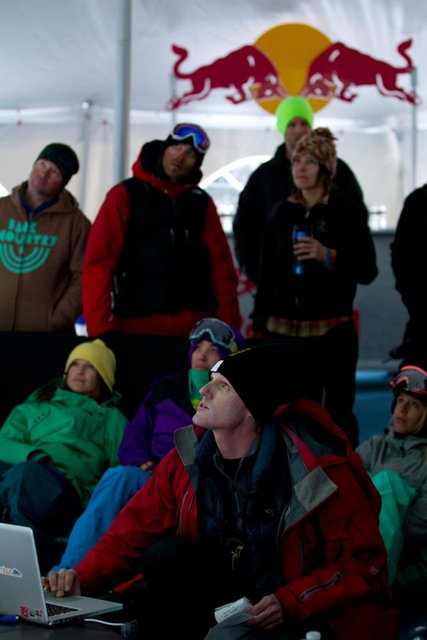 Silverton Mountain's Aaron Brill looks on.
Red Bull Cold Rush newcomer Alex Prochazka, known for his steep and technical lines in the professional mountain biking world, also slid into the tight entrance of the Third Pequeno skiing fast and immediately launching a backflip off a rocky spine followed up with a huge backflip off a windlip down low, which he stomped. The tricky Colorado snowpack struck Prochazka on the run out as he hit a hidden rock that ripped one of his skis off.  Sean Pettit charged a fast line in the Third Pequeno taking air multiple times on the way down and sent a large, slow 360 off the lower windlip. When the competition shifted over to a zone called The Gnar Couloir, some more technical lines, many first descents, and never before seen combos went down at Silverton Mountain according to Brill. Notable performances came from Dane Tudor, Sage Cattabriga-Alosa, 16-year old Logan Pehota and Dave Treadway. Finishing second in the 2010 Red Bull Cold Rush, Treadway linked a route down a face on The Gnar Couloir no other competitor ventured into. It included significant exposure and a mandatory 50+foot air out at the bottom.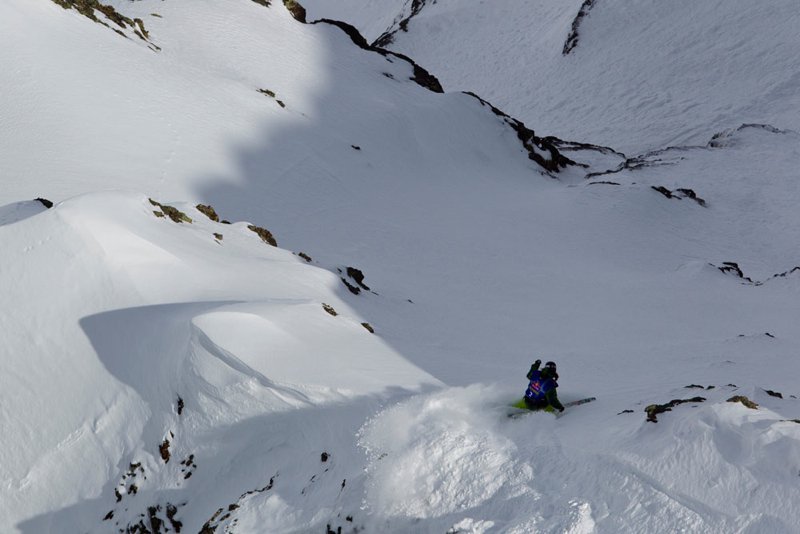 Sage Cattabriga-Alosa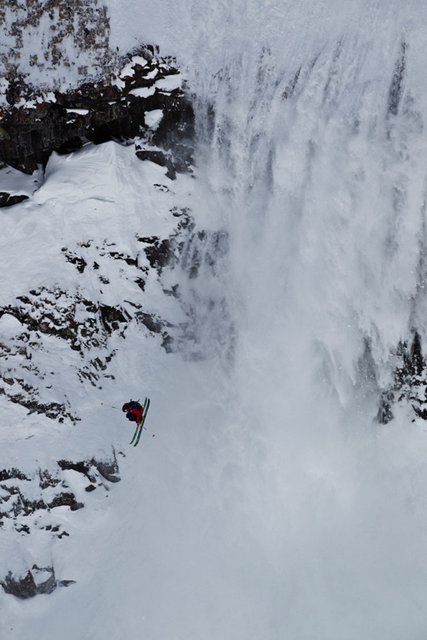 Dave Treadway
Competitors will review video shot of everyone's runs nightly at the historic Grand Imperial Hotel in Silverton and will place a secret vote for who they think performed the best. Results will be tallied at the end of the three-stage competition to determine an overall men's and women's winner. Tuesday, the athletes will venture into the "Mando" area at Silverton Mountain where legendary freeskier Pep Fujas has spent two weeks with a 14-man crew sculpting four large jumps that will encompass the Slopestyle portion of the event.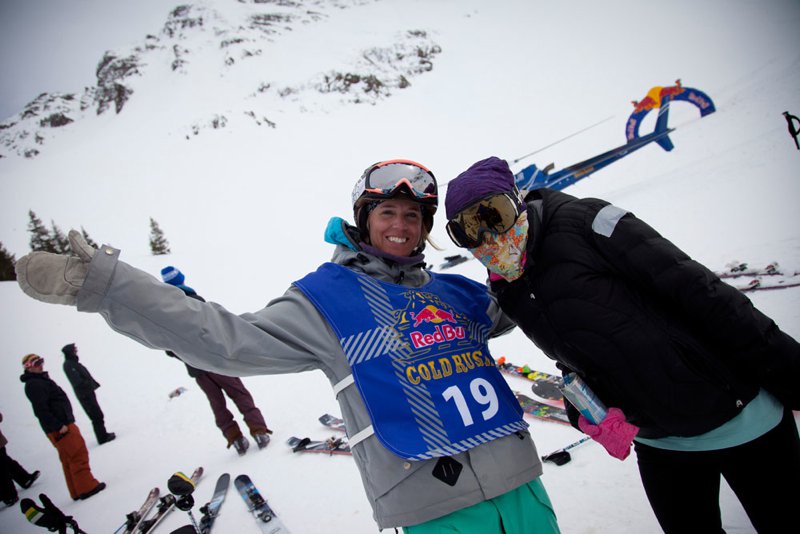 Shelly Robertson and Emiko Torito enjoying some downtime.
Updates, photos and video of the 2011 Red Bull Cold Rush can be found at http://www.redbullusa.com/coldrush