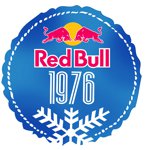 Photos & video courtesy of Red Bull Content Pool
To celebrate the last weekend of the 2011 ski season, teams of outrageous skiers are invited to register for Red Bull 1976, a retro, multi-disciplinary ski competition that embraces one-piece suits, wigs, moustaches, outdated tricks, and questionable racing methods. Taking place this Saturday, April 9th at Station Mont-Tremblant, up to twenty-five teams of four participants will channel their inner 70's groove and retro ski skills.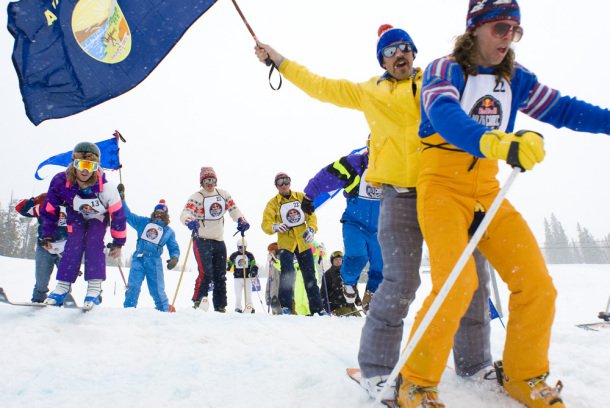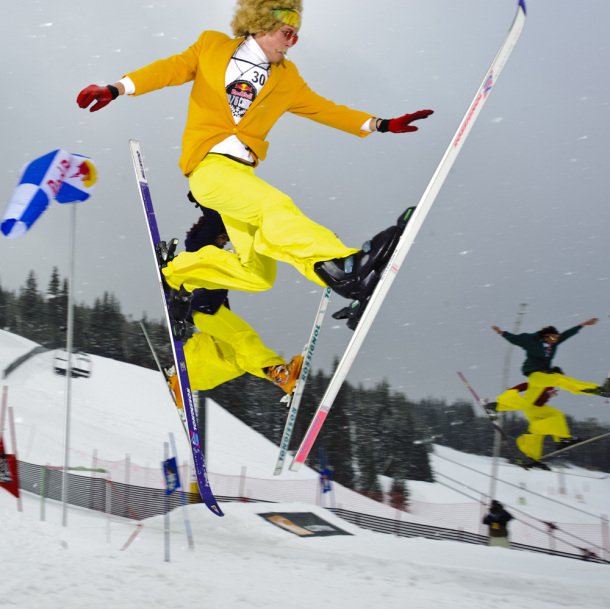 The high-voltage competitions include Snowblade Cross and Old School Air, plus an award for Racing with Style, which will be awarded to the best trick on an Oakley feature at the bottom of the Snowblade Cross track! So grow (or stick on) those mustaches, squeeze into your one-piece, and get ready to party like it's 1976. The team finishing in first place will not only walk away with bragging rights, but will also share a cash purse of $1,000. The team in second place will get $750 and the third-place team will receive $500, plus additional prizing from event sponsor Oakley.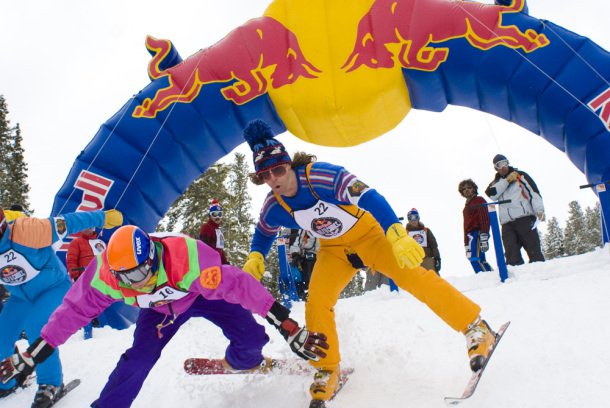 Old School. New Rules.
More than 30 years ago, the city of Montreal hosted the 1976 Summer Olympics, the first Games held in Canada preceding the 1988 Winter Olympics in Calgary and the 2010 Winter Olympics in Vancouver. Taking a step back with a lot of imagination, Red Bull 1976 is a very humorous take of what it would have looked like if Montreal had total domination with both Winter and Summer '76 Games. The multi-disciplinary event is fun for competitors, spectators and promises an all-new, high-intensity, and high-energy spectacle.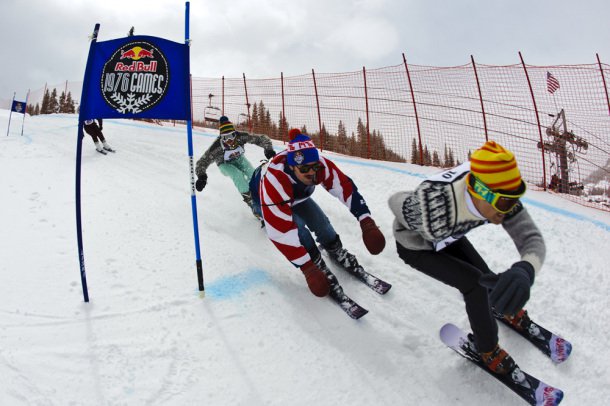 How To Register
Registration is now open via http://www.redbull.ca/1976 for all competitors of 16 years old of age and older – skill required. Teams must have four members and style points will be awarded based on how the team is dressed and if they are using old ski equipment. Oakley will also award one person with the Best Trick during the Snowblade Cross race, with the soon-to-be coveted "Racing with Style award." It is the wrap-up event to the spring ski festival at partner resort Mont-Tremblant, the Telus Sikwam. Cost per team of four is $100 and lift tickets are $26.75 per person (if needed). Equipment will be provided for the Snowblade Cross to participating teams, but every skier should have their equipment for the Old School Air.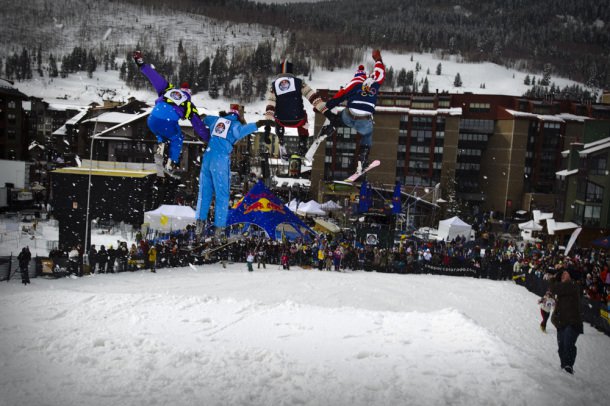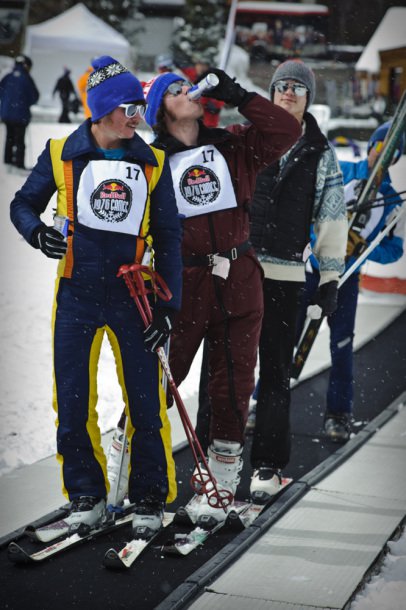 Event Schedule
12:00pm – Registration at the Chalet des voyageurs
1:00pm – Snowbladecross Qualifiers at boardercross track
2:00pm – Snowbladecross Finals
3:00pm – Old School Air on Pitch St-Bernard
4:00pm – Awards Ceremony at the Red Bull 1976 (Pitch St-Bernard)
5:00pm – Official Red Bull 1976 5 à 7 (Place St-Bernard)
10:00pm – Closing Ceremonies at Bar Café d'Époque (18+)