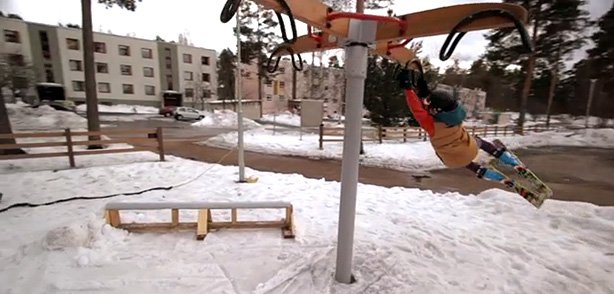 Real Skifi is a long running series now, despite it only hitting episode 6 for this season. It's made it into the hearts and minds of the ski community and I for one am going to keep plugging them for as long as they make good edits.
For this episode they have no idea what their edit should be about. So what do you do when you've got no idea of what to do? You get in a car and drive around until you find some good places to shred. It's really that simple.
What is Real Skifi?
1. A bunch of finnish adolescents doing what they love.
2. A series of webisodes full of urban skiing.
3. It's better than scifi.
4. A facebook group, facebook.com/RealSkifi
Music:
Team Me – Show Me
MPORA Action Sports
Related posts:Real Skifi: Episode 3 With the lack of snow being a real problem in...
Real Skifi Episode 5 Real Skifi have been on the radar for a while...
Couch Life: The Real Episode 1 Watch a bunch of guys having fun in the trees......