Episode 14 was filmed over the course of a week or so in the UK. I was lucky enough to spend some time with them during the shooting period, it's awesome to get a behind the scenes view of how they work. I also asked Juho a few questions about the making of the episode you just watched...
Photos: Rob Embling
What's up Juho? First question...Why the UK of all places?
I guess the idea was first mentioned by Rob Embling. He's Brittish and he's the team manager for Planks clothing so he was our connection. UK is not too far away and you can ski there around the year so it was actually quite practical. Also it was a great opportunity to try something different.
And what did you think once you got here?
The biggest thing at first was driving on the wrong side of the road! We arrived around midnight and had to drive like four hours to our first place to stay. We were tired and it was a bit scary! The skiing was interesting and different in many ways. We hadn't really skied during the summer and suddenly we were on dryslopes and indoor slopes filming stuff. We enjoyed the dry slopes a lot. They were a bit scary but very exotic in a good way! Indoor slopes were also cool but I must say I'm thankful we have real slopes in Finland. It was also cool to meet Brittish skiers and see how they ripped the slopes!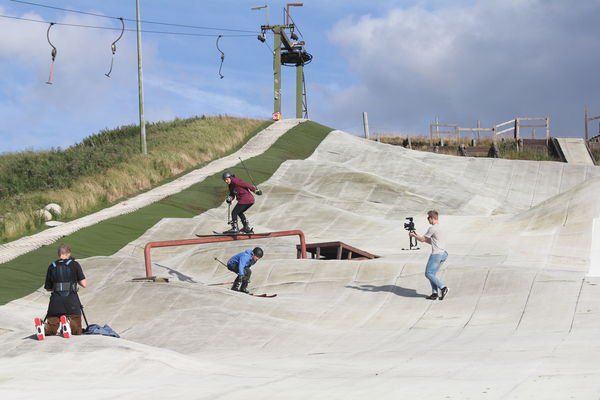 So on to the eternal UK skier question... Dryslope or Indoor?
On our trip we enjoyed the dry slopes the most! No question about that. And I wish we had spent more days on those. But if I were to choose one for the rest of my life I might go with indoor slopes. It's hard to say really!
The novelty value of dryslopes you mean?
Exactly! It would probably fade away with time.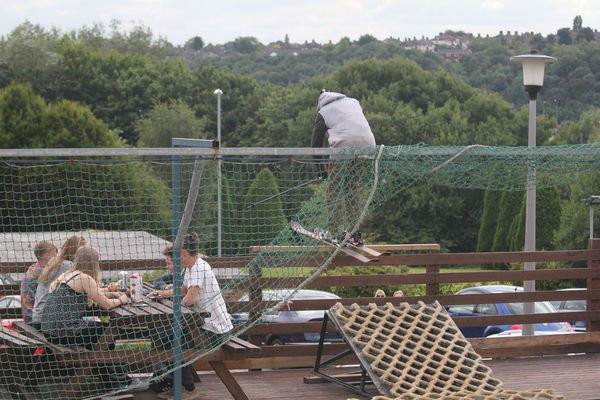 Roughly how many tries for the 2man double blind swap?
Haha too many considering hiking was forbidden so we had to use the slow lift each time. A rough guess 30.
Best thing you ate in the UK?
Personally I enjoyed a fish and chips breakfast!
Any last thanks?
Lots of people helped us on our way and we're thankful to all of them! Two names I'd like to point out are Rob Embling and Jack Tompkins.