The skiers on the U.S. Ski Team have been training year-round for their moguls competitions in the leadup to the Olympics in February, at the end of the day, however, they are still skiers as much as you or me. That's why top American mogul skier Troy Murphy set aside the bumps and jumps to head to the Mecca of big mountain skiing, Alaska. This year Troy invited along fellow bump riders Hunter Bailey, Fjeldsoe, and Keaton McCargo, as well as his old friend Blake Wilson. Armed with RV's, sleds (or snow machines as they're known in AK), the crew got to relax and tick off big line after big line. With traditional freestyle skiing being stereotyped into it's rigid standards of competition, it's fun to see these skiers step out of a course and into the big mountains. We jumped in to hear more about the gear the crew used on their Alaskan RV odyssey.
This is a sponsored article in association with Columbia
https://www.newschoolers.com/videos/watch/882857/Columbia-AK-RV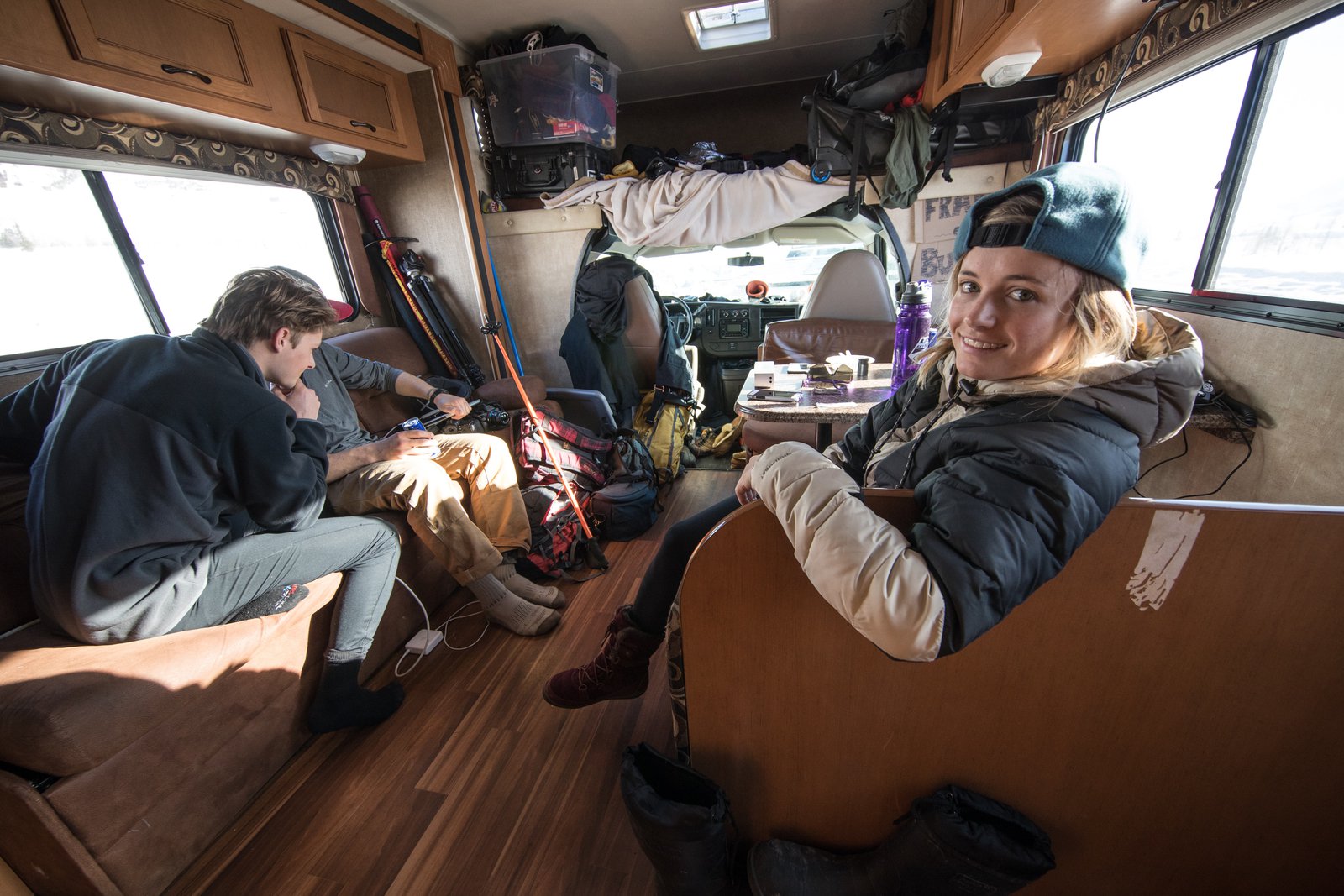 Coachmen Freelander 32' RV:
With pop-out sides and 32' of fury, this isn't your average ski bum pop-top. This bad boy sleeps up to 8 powder seeking skiers in 6 different beds. Paired with your buddies driving a truck and towing the sled, the Freelander is the ultimate springtime basecamp for Alaskan shredding. McCargo said "[it was] dirty, and made me feel gross but everybody was gross, so it was fine." Murphy on the other hand dug the spacious rig, say that "it was an upgrade from rigs I've had in the past."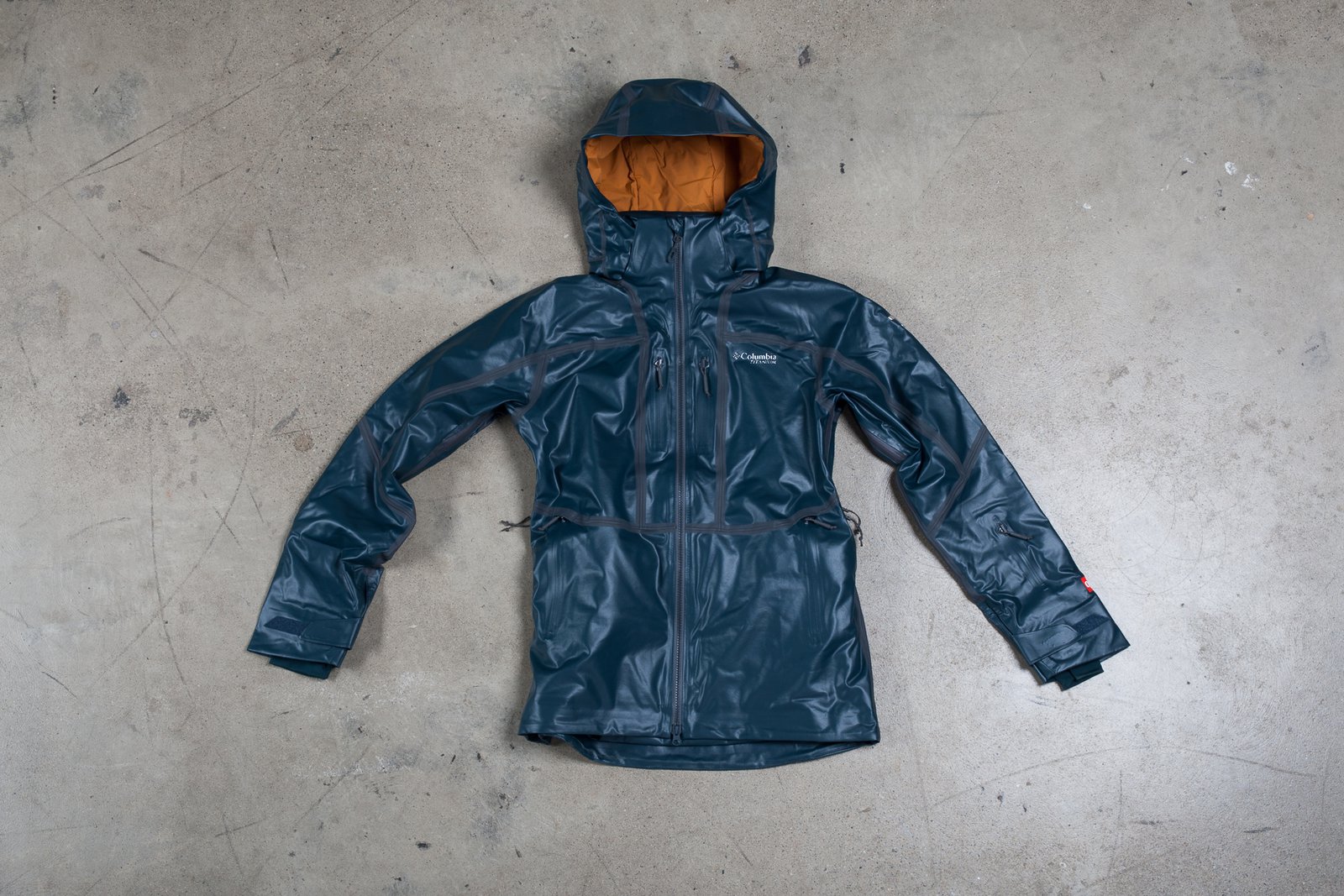 Keaton McCargo on the Columbia OutDry™ EX Mogul Jacket:
"The mogul jacket is a great ski jacket. It moves with you really well and is very warm. It isn't very thick but the combination of the OutDry and the Omni-Heat create for extreme insulation."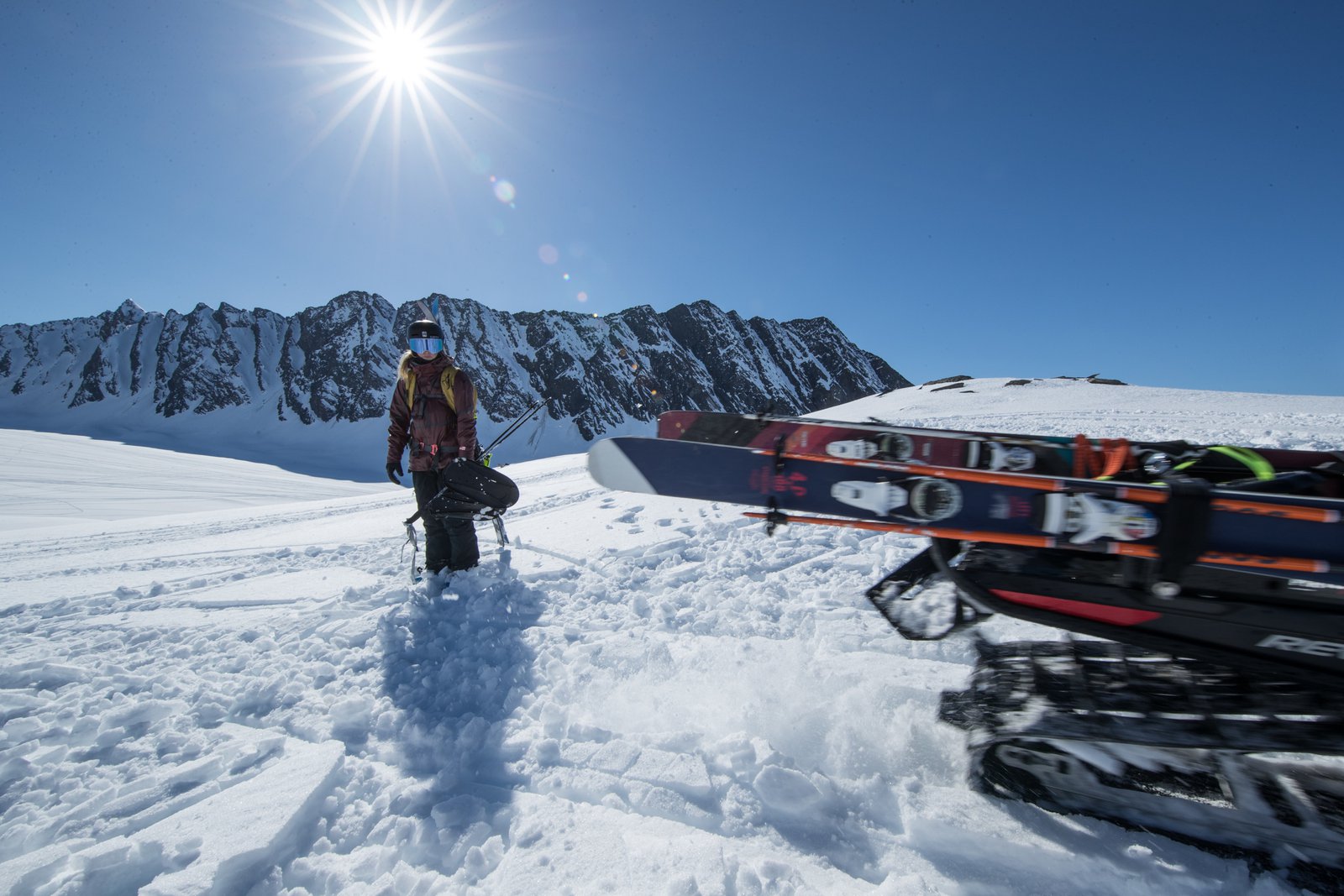 Faction 10:
The Faction 10 is one of the stiffer and longer turning radius skins in the Faction lineup, making it a perfect choice for the big open lines of Alaska. A far more chargey ski than Faction's jibby Candide line, the 10 allows for great stability at high speeds.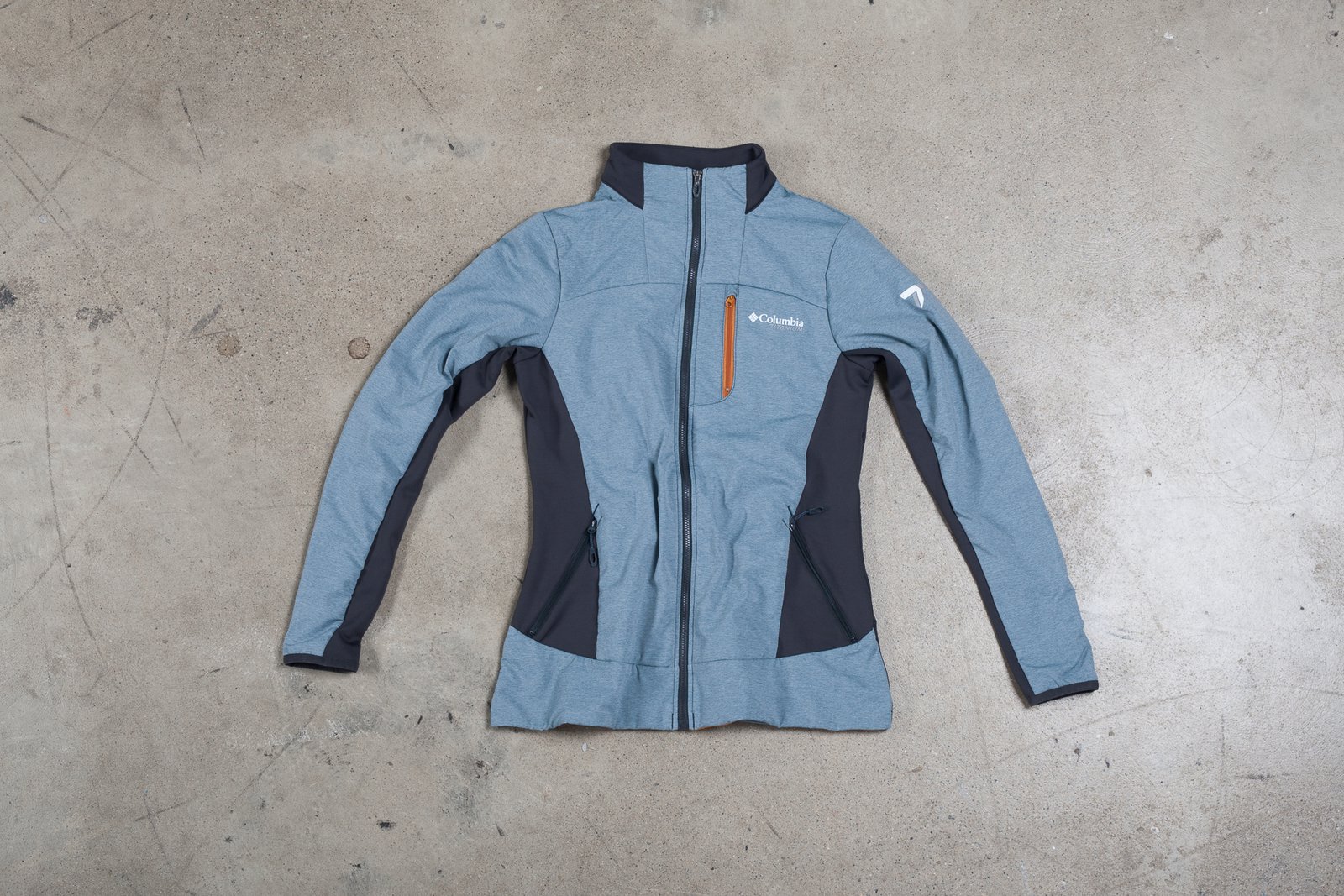 Keaton McCargo on the Columbia Ghost Mountain™ Full Zip Jacket:
This was my favorite piece of clothing on the trip. It is lightweight, warm, soft, and flexible. I wore it to bed every night in my sleeping bag and I also wore it as an extra layer under the Mogul Jacket.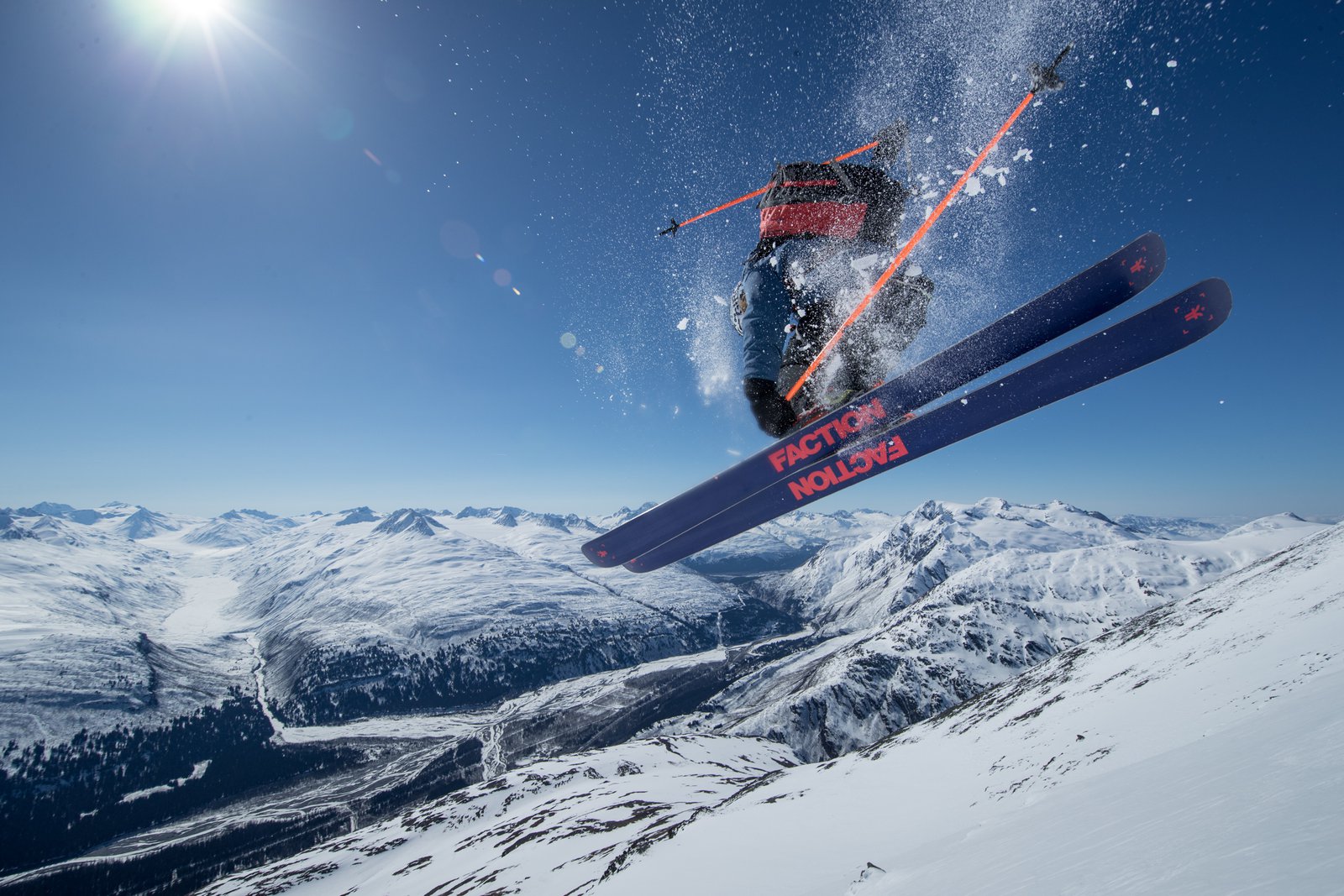 Faction Candide 4.0:
These skis are straight-up pow slaying weapons. Troy picked the 4.0 because of this powder prowess, and their fun nature. Camber and titanal (metal) underfoot makes them stable enough to handle the Alaskan steeps, too. Newschoolers' gear editor is also a fan, saying "they do a good job of being surfy and still carve well. For the size they are super light and handle variety much more easily than previous versions (pre-16/17). They are also decently poppy to ollie and stable on landings."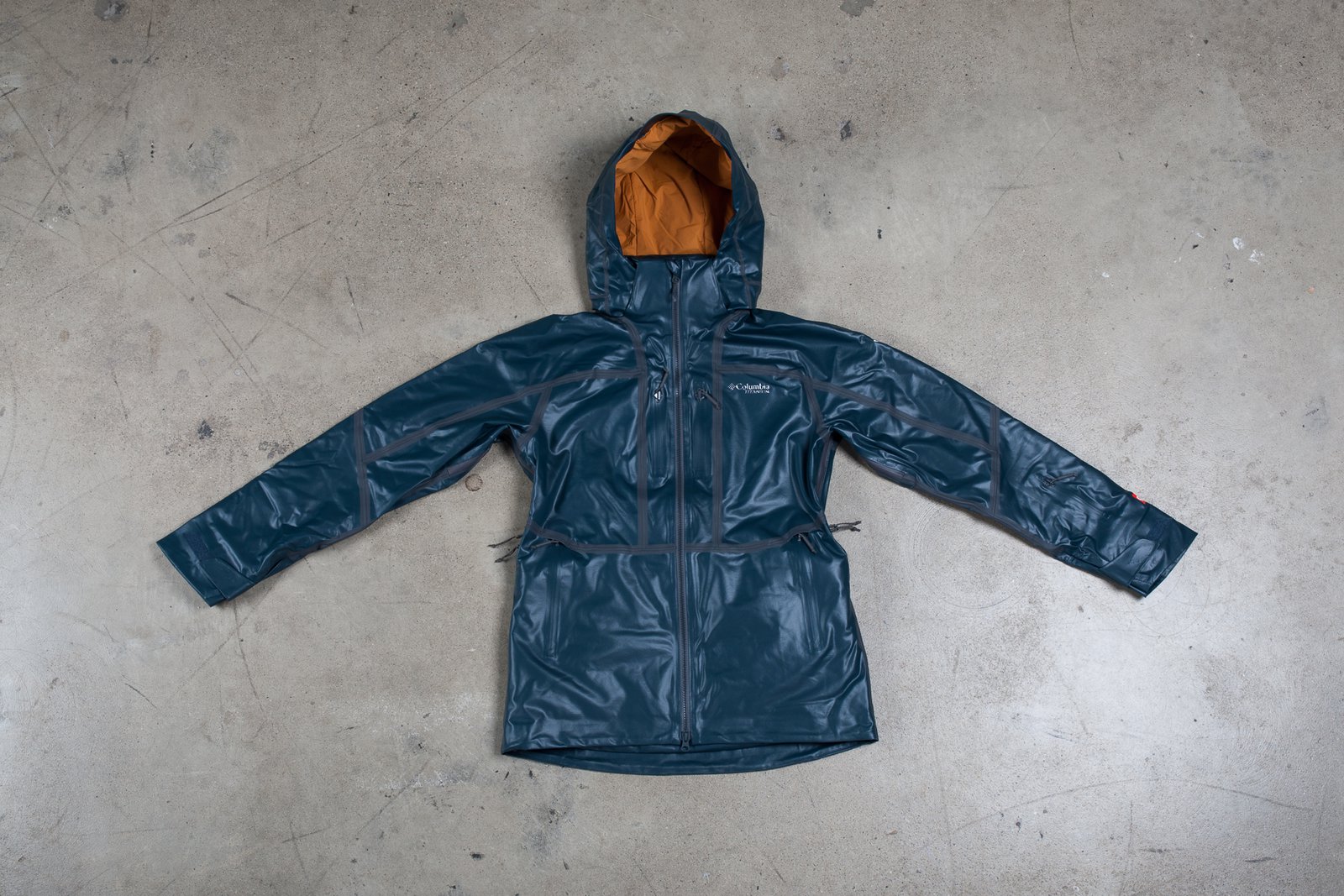 Troy Murphy on the Columbia OutDry™ EX Mogul Jacket:
This jacket was rad for Alaska because it was quite versatile with temperature change. You could wear it and be warm standing in the shade on a glacier, but I was also able to keep it on for a lot of my hikes. Wearing this jacket while hiking up 1-2 thousand vert is a testament to its breathability. I wouldn't be drenched when I topped out on a line, which meant I'd be warm in it later without having to worry about freezing sweat when we rode the sleds back to the RV at 10pm.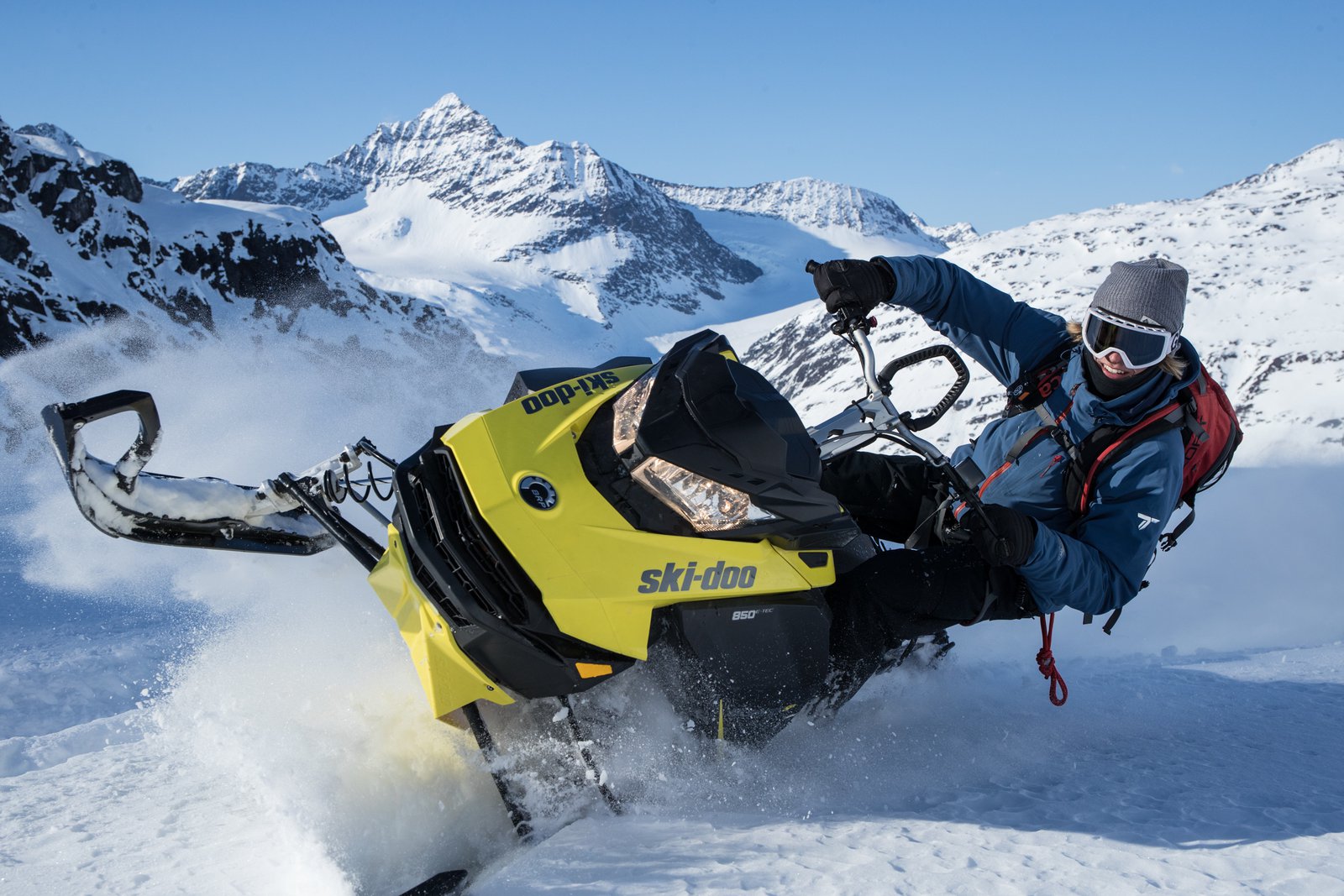 Ski-Doo 2016 Summit 850:
Two of these sleds were the workhorses of the trip, helping the crew access the lines they booted and skied. With not a ton of sledding experience on the team, there were some typical newbie rolls and falls, but it's hard to not love the ease of access to terrain. McCargo said she preferred not to drive, but it sounds like she definitely had a good time laughing at the boys crashing, saying "It was hard to go anywhere without at least one epic sled mishap."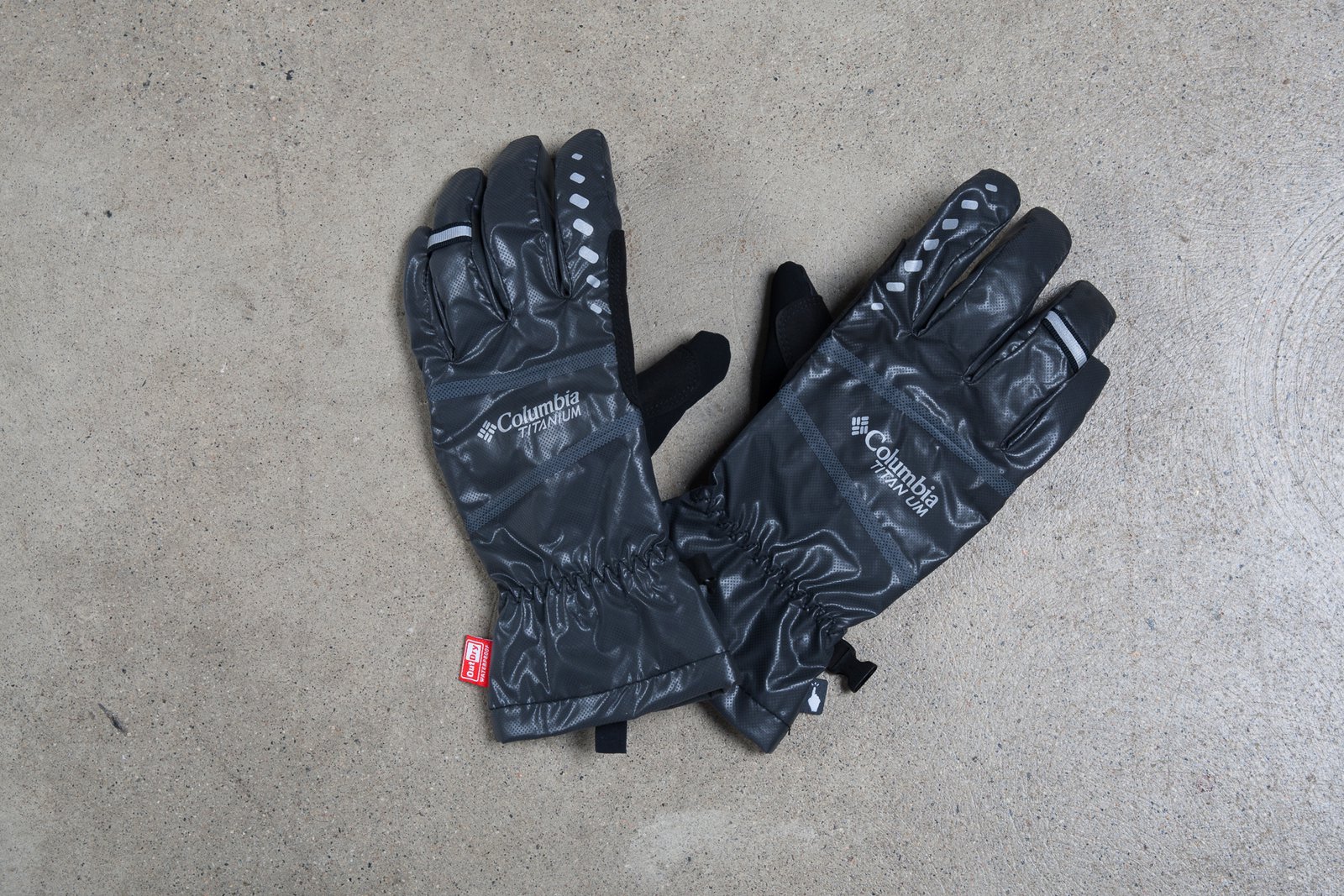 Troy Murphy on the Columbia OutDry™ EX Glove:
These gloves surprised me. They're super light and thin, and I was skeptical that they'd perform, but they ended up being way warmer than they look, and quite water proof. They were great for sled missions because they're nice and thin so you get good grip, and were also key for bootpacking lines, as they kept my hands warm and dry while I was wrestling in the snow on my way up.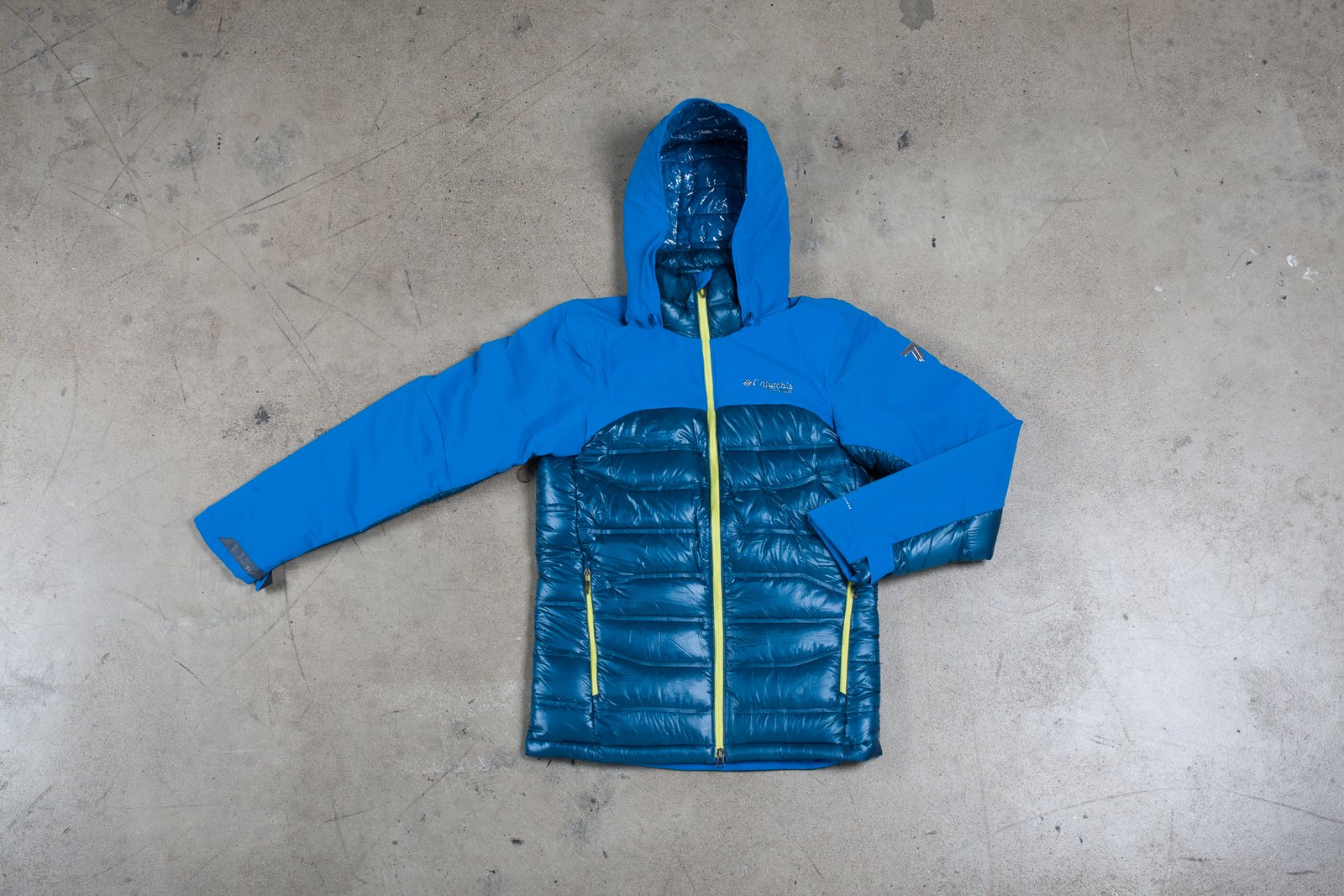 Troy Murphy on the Columbia Heatzone 1000 Turbodown™ Hooded Jacket:
This piece was our go-to at night when it was freezing cold and we were hanging out outside the camper. Whether we were grilling, working on sleds, or watching the northern lights at 1 AM, this jacket kept us super warm on some very chilly Alaskan nights.