This March, the world's top female professional and amateur skiers alike will flock to Park City to be a part of the 6th Annual Queens Cup Open presented by Park City Freestyle, held at Park City Mountain Resort. Registration has officially opened for the slopestyle and halfpipe events on the event's website at http://www.thequeenscupopen.com. The event will kick off on Friday March 25, with the first ever Pro Throw Down Rail Jam. The slopestyle contest will run on Saturday, March 26 and the halfpipe contest will run on Sunday, March 27.
"Queen's Cup has always been a great way to get talented girls from all across North America to come out and have a good time," said professional skier Dania Assaly, who skies out of Park City and is fresh off a win in halfpipe at the first stop of the Dew Tour. "Skiing is a passion that we all love and commit to year round. To bring a group of enthusiastic girls together and ski hard and progress is something that we do not get to do everyday. I look forward to this event every year."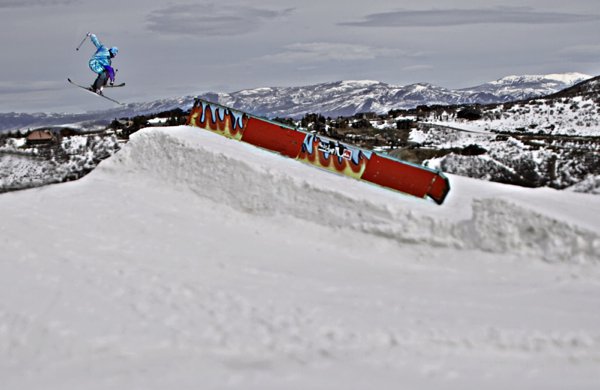 Ashley Battersby. Photo: Rocky Maloney
One lucky girl will win a free camp session at Evolve Chile who is sponsoring the Pro Throw Down Video Contest.
"We are super stoked to be part of such a great event, there are not enough events like this which allow amateur and young up and coming female riders to shine and show the world who they are," said Daniel Rinzler, Evolve Chile's founder.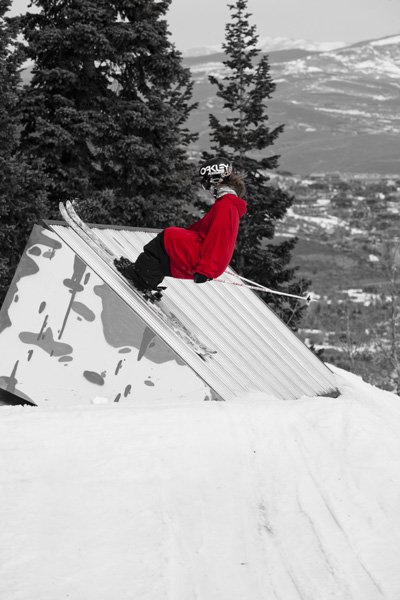 Megan Gunning. Photo: Ray Gadd
With prizes from Moment skis, Paul Mitchell, Skullcandy, Bendis skin products, Advent Group, Skully Boom designer speakers, Dakine, Smith, Bern helmets, Monster, Vitamin Water and $500 in cash to the winner of the slopestyle and halfpipe events, competitors will have extra incentive to throw down this year.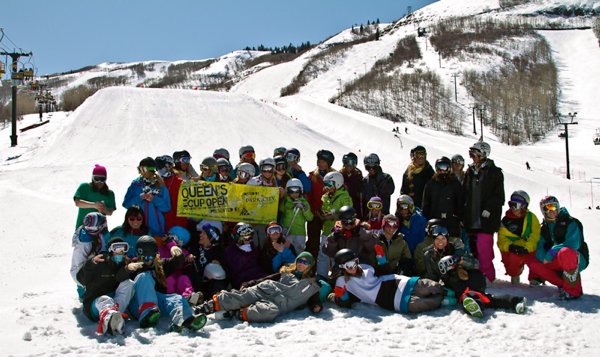 Photo: Riley Snyder
This year's event will feature the following…
The Pro Throw Down
An opportunity for the invited professional athletes to show off their skills at an exciting night rail jam on Friday evening. All invited pros will participate in a "jam" format event at the base of Park City Mountain Resort. The rail jam is intended to get the girls pumped for a weekend of excitement and create a spectacle that shows off the progression of the top athletes in the industry. The contest is a winner takes all cash purse of $1000.
Evolve Chile Pro Throw Down Video Contest
The Pro Throw Down Video contest, sponsored by Evolve Chile, is an opportunity for amateurs to show what they've got in the Pro Throw Down and also win a free session at Evolve Chile ski camp. Here's the details for the contest…
1. E-mail QueensCup@EvolveChile.com and explain in less than 300 words why you want to win a free camp session.
2. Place Evolve Chile and Queens Cup logo at the beginning of your video.
3. Upload video on YouTube or Vimeo and post to the Evolve Chile fan page on Facebook. Videos should be no longer than two minutes and will be judged on technicality, originality, skill and variety. Show us what you got...personality, spills, thrills, the scariest and coolest thing you've done on skis! The effort you put into your video is extremely important!
4. The last day to submit a video is Friday, March 18th.
5. Three ladies will win a chance to compete at The Pro Throw Down, which will be announced on Monday, March 21.
6. Final decision will be made at the Pro Throw Down on Friday, March 25 where one of the three lucky three girls will win a free camp session at Evolve Chile.
High Fives Non-Profit Raffle
The High Fives Foundation is a non-profit organization to help raise awareness for those who have suffered a life altering injury while pursuing a snow sport. During the Pro Throw Down, spectators can donate $5 and receive a chance to win prizes that will be raffled off from sponsors like Moment skis, Paul Mitchell, Skullcandy, Bendis skin products, Advent Group, Skully Boom designer speakers, Dakine, Smith and Bern helmets. All proceeds will be donated to High Fives.
Slopestyle and Halfpipe Events
The QCO will once again utilize a unique team format. Invited pros serve as team captains and the teams will practice together and compete together. Teams will be selected at random, although age and ability level are taken into consideration. Athletes (excluding the invited pros) will be judged individually to determine first, second and third place on the podiums, which will include cash as well as product prizes. The team score is based on the entire team, including the invited pros, and the winning team will receive product prizes. The unique format allows amateurs to compete against amateurs in the individual competition while giving incentive for pros to throw down and help their team out in the team competition.
QCO After Party
The QCO After Party will be held on Saturday, March 26 at The Downstairs on Main St. in Park City for 21+ competitors.
Confirmed Athletes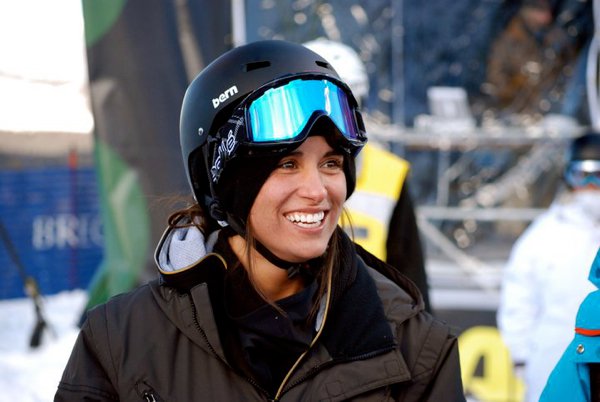 Ashley Battersby is a Park City All Star and is looked up to by many for her skiing abilities and unique, be yourself personality. The 23-year-old professional skier from Park City, Utah started off the season with a slopestyle win at the first stop of the Dew Tour in Breckenridge, Colorado. She also finished 4th at the 2011 X Games after posting three impressive runs.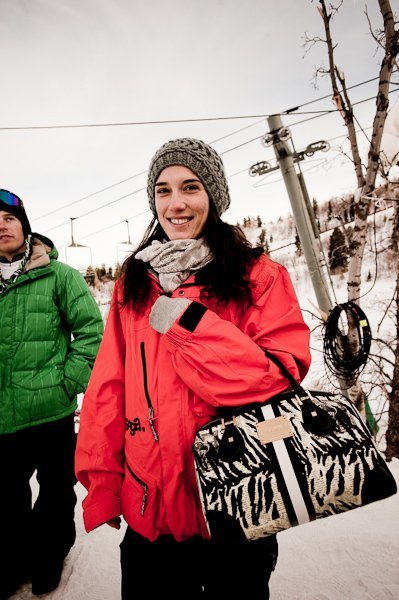 Angeli Vanlaanen is known as being a well-rounded skier and living inspired. The professional skier from Bellingham, Washington who is now based out of Park City, Utah was most recently featured in an eight-page article about Mt. Baker in the November 2010 issue of Freeskier Magazine. Well versed in backcountry skiing, Vanlaanen has completed the Alaska Heli Guide Course in Haines, Alaska. Vanlannen also won the World Cup Superpipe in 2009.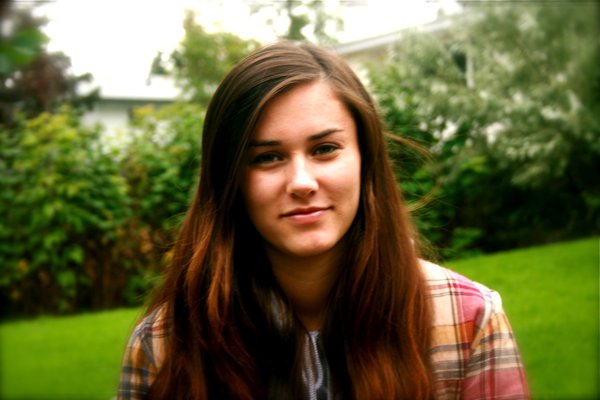 Keltie Hansen and her smooth skiing style will have you wondering how this young gun is so good at such a young age. The 18-year-old professional skier old from Edmonton, Alberta was featured in Freeskier's girl addition as an up and comer to watch out for. This year Hansen placed 2nd at the North Face Open and 3rd at FIS World Championshops.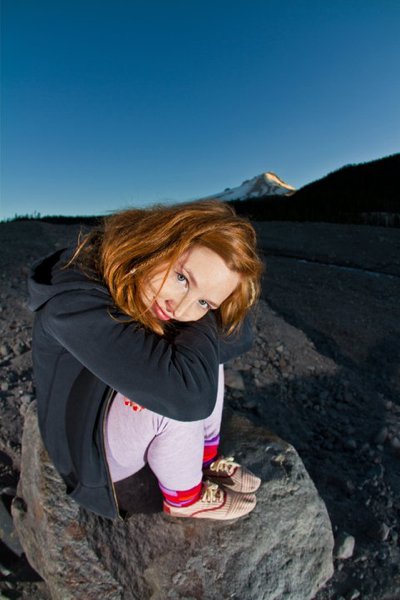 Megan Gunning carries herself modestly although she's one of the best park skiers in the game. Coming back from an ACL knee injury, QCO will the first competition where Gunning will be getting back on snow. The 18-year-old from Calgary, Alberta is a strong technical rider who finished 2nd at X Games in 2010 and 2nd in the 2009 World Championships in Inawashiro, Japan. Megan isn't only a pipe jock though, and is known for corking her spins off jumps like the guys do.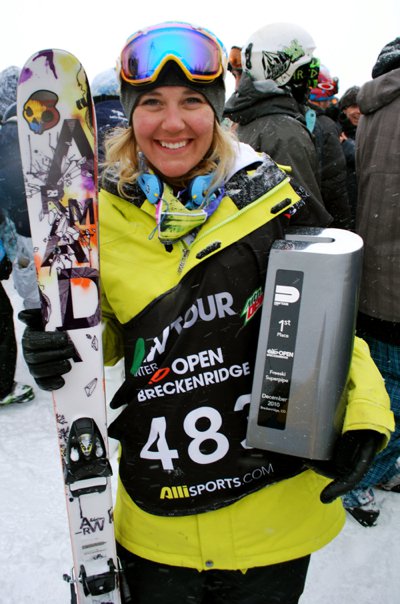 Dania Assaly is known as much for her personality off the slopes as she is for her impressive skiing skills. Always with a smile on her face, Assaly is dedicated to pushing the sport of women's skiing. The 23-year-old professional skier from Edmonton, Alberta who is based out of Salt Lake City, Utah started off the season with a bang by winning the North Face Open and the first stop of the Dew Tour in the halfpipe discipline. Assaly was also a coach at Windells Camp in the summer.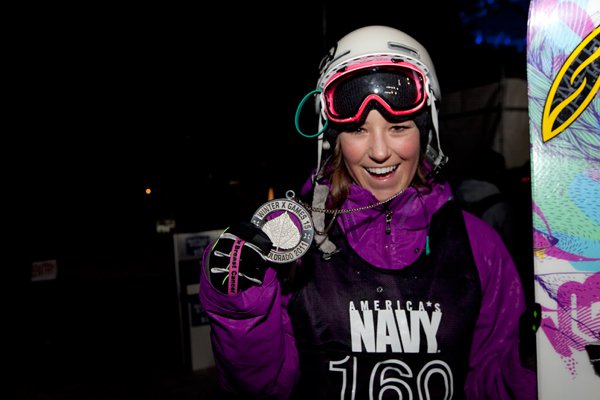 Brita Sigourney and her go for it attitude is inspiring. The 21-year-old professional skier based out of Squaw Valley, California came into this year's X Games as a rookie and placed 2nd to childhood hero Sarah Burke. Sigourney also won the 2010 FIS World Junior Halfpipe Championships in New Zealand and the final stop of the Winter Dew Tour. The Squaw Valley Freestyle Coach is a junior at the University of California, majoring in graphic design.
Many more pros like Canadian X Games bronze medalist Rosalind Groenewoud, X Games competitior Maude Raymond, Park City locals Eric Durtschi and Veronica Kelly, and Lake Tahoe's Michelle Parker and Colorado's Mads Baker will also be in attendance.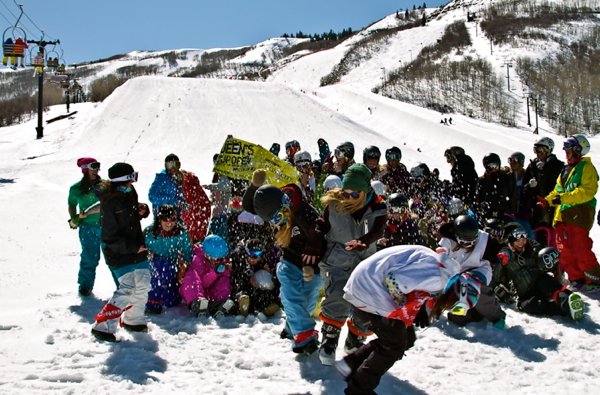 For further information about The Queens Cup Open, visit their website at http://www.thequeenscupopen.com.
queen's cup 2010 from Triceratops on Vimeo.