The largest and best summer park in the world has been firing all week.
The hot sunny days have made it hard to go inside and post updates as
we've been having too much fun. The park has never been as good as it is
this year. With no pipe, no moguls and nothing but pure slopestyle
bliss, campers and coaches have been pushing each other like never
before. It's been inspiring.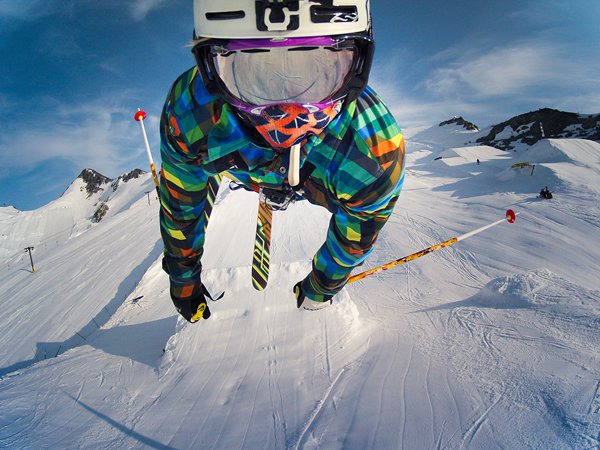 The Canadian Slopestyle Team has been in the park training for the
upcoming season on the medium triple line and the big triple line as COC
is the only park in the world large enough to train competition runs.
It's pretty awesome seeing them train and learn.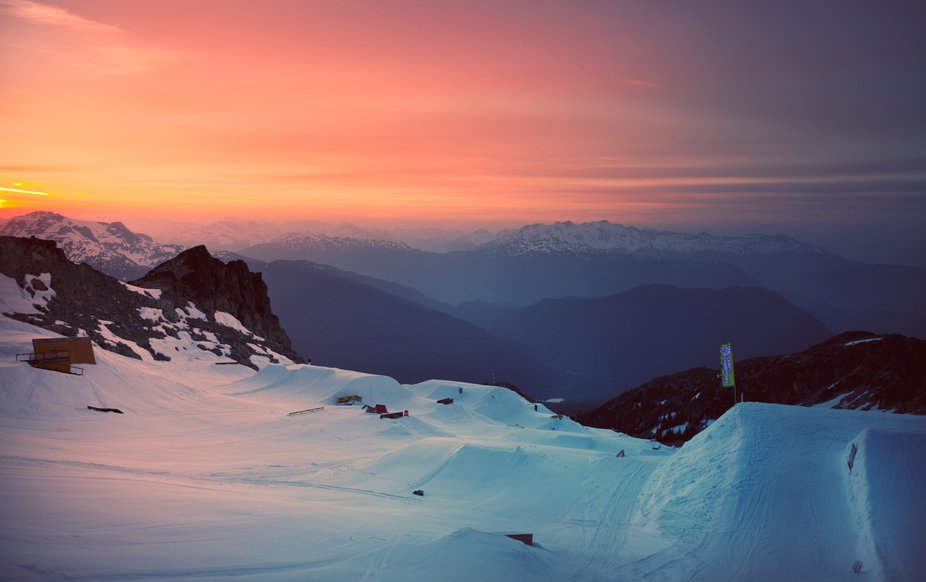 It's also really cool to see all the coaches from other camps coming
over to work on their personal goals and train in the COC park. Wallisch, Kenworthy, Woodsy and so many other coaches from other camps
have chosen COC to help them push their skills when they aren't being
paid to coach elsewhere. Thanks for coming, it's been awesome watching
you guys pushing your games and expanding your bags of tricks.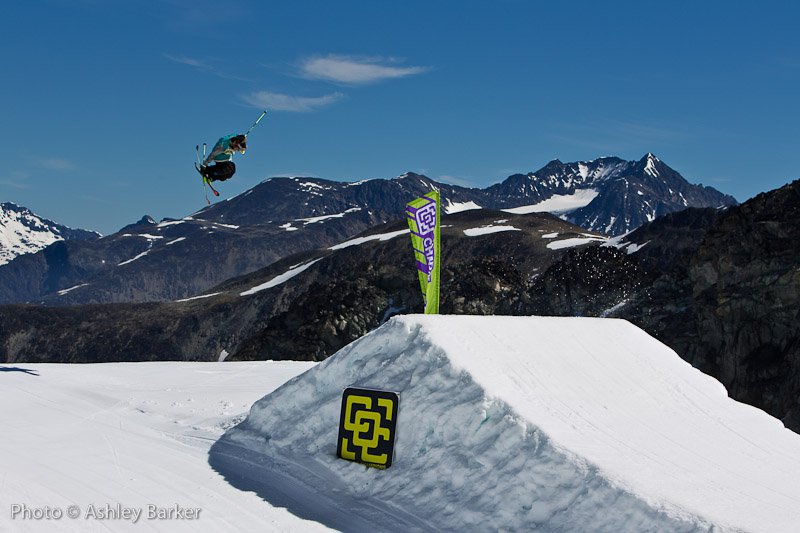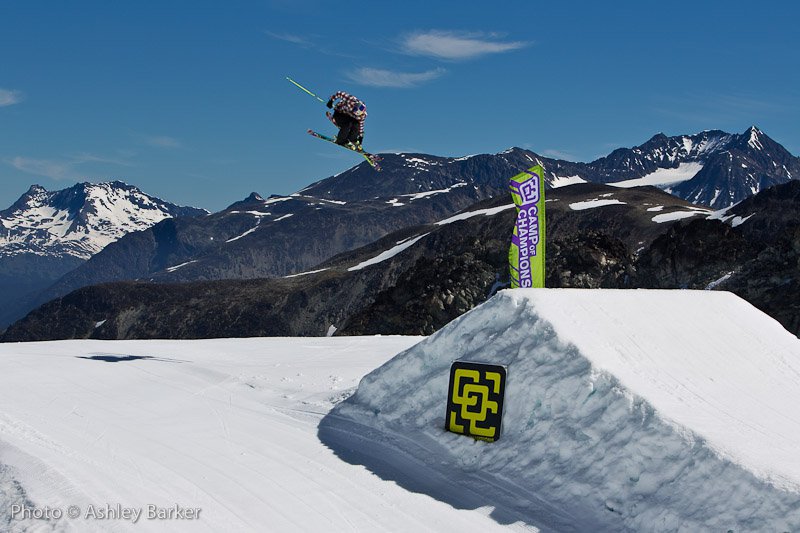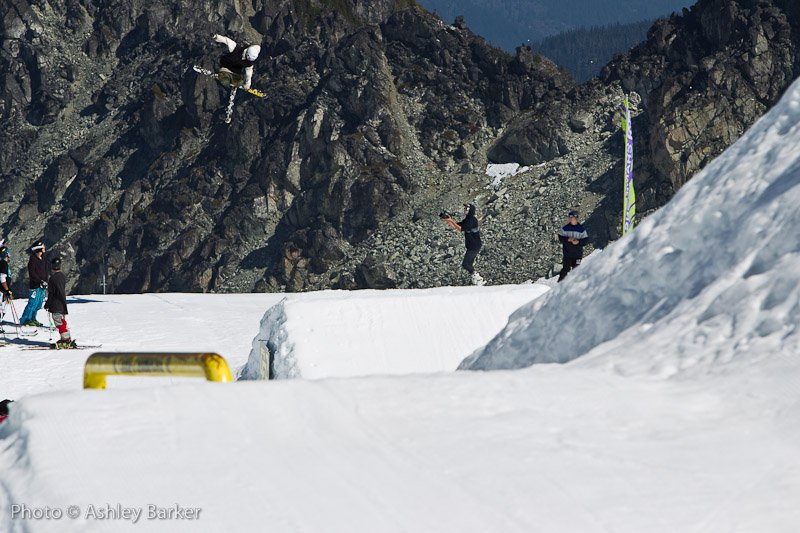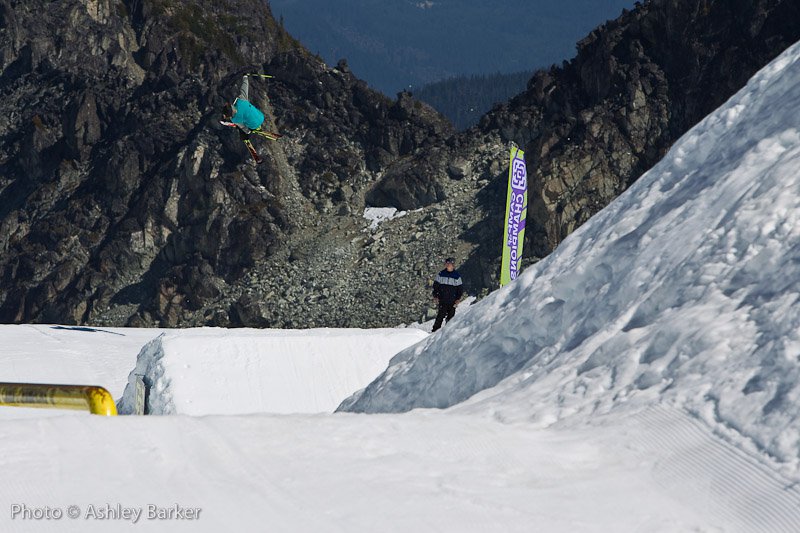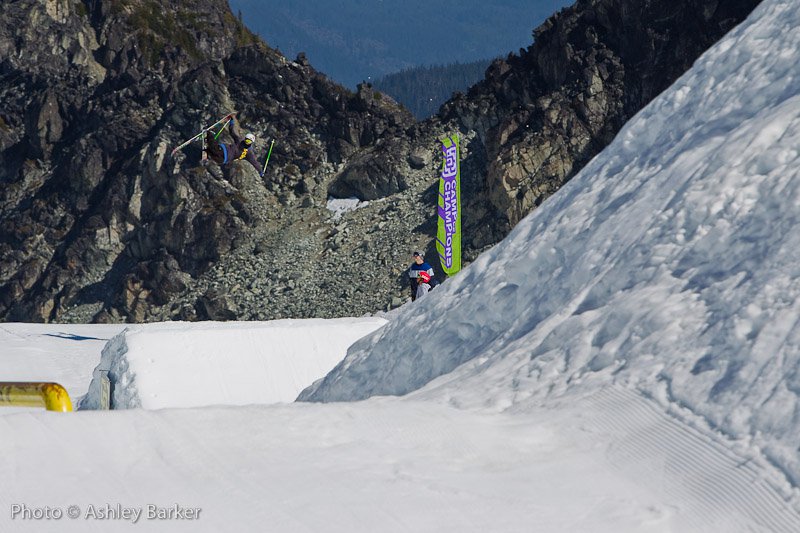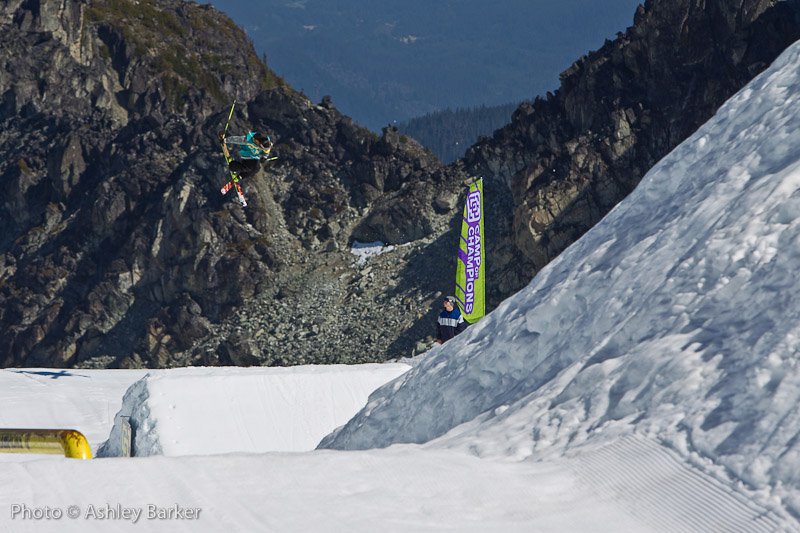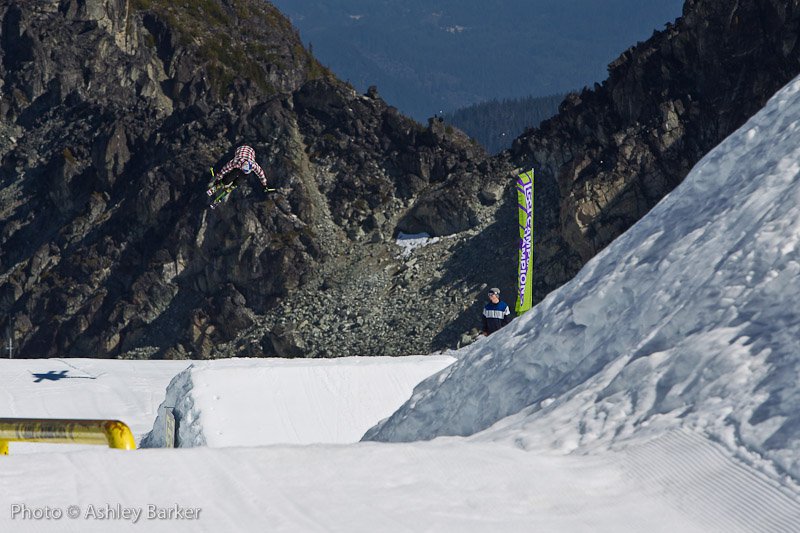 We also had a sunset shoot that was just awesome. Abe Kislevitz and Caleb and Chris Ferro from GoPro, along with Bene Mayr, Mack Jones, Rob
Heule and Carl Fortin were sending it with Slopestyle World Champion
Stale Sandbech, Seb Toots, Mark McMorris and Simen Nirecker on the
snowboard side (you'll have to download our iPhone or Android app to see
the snowboard shoot, as we only uploaded the ski part here). Abe, Caleb and Chris were here from GoPro making an edit for the GoPro site, and judging from the photos, it's going to be epic.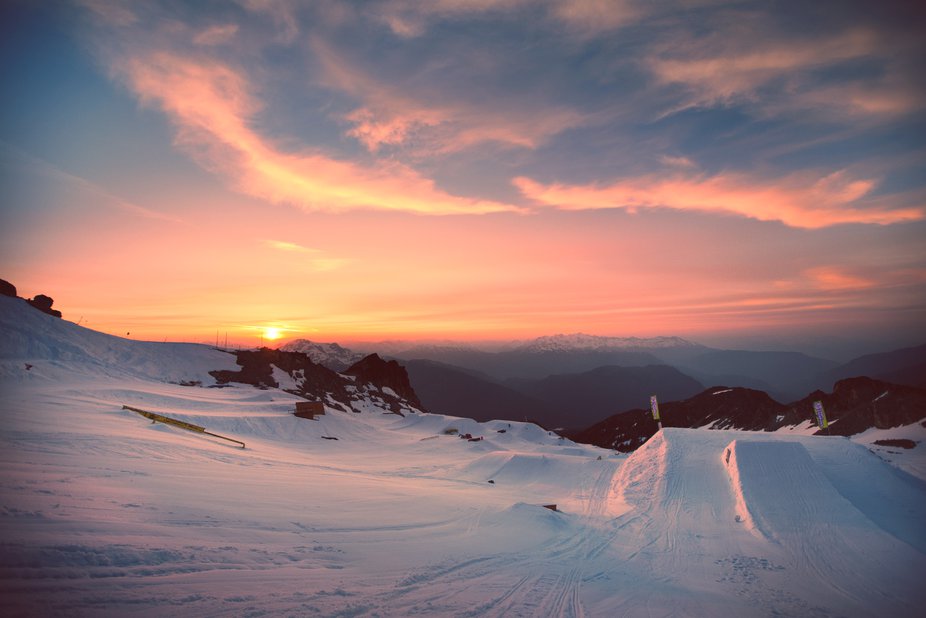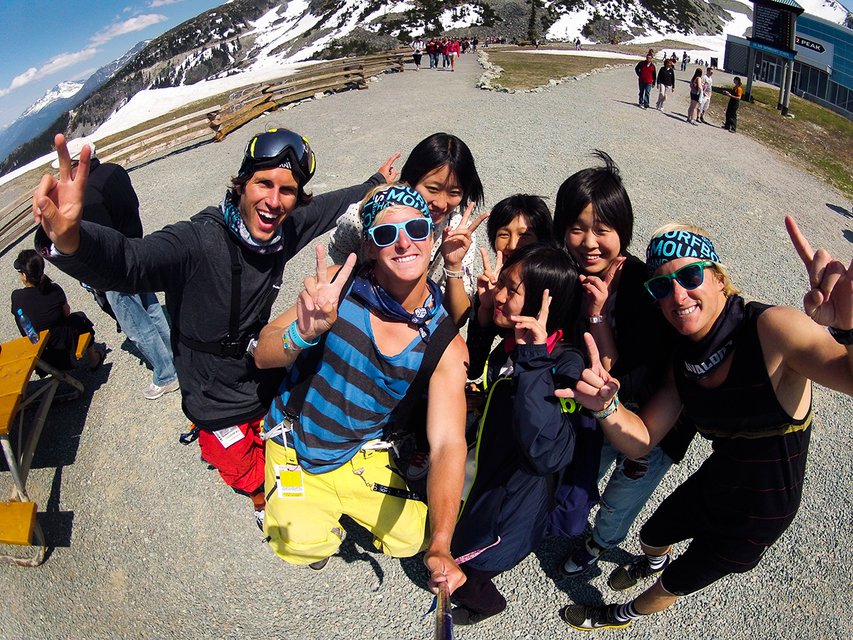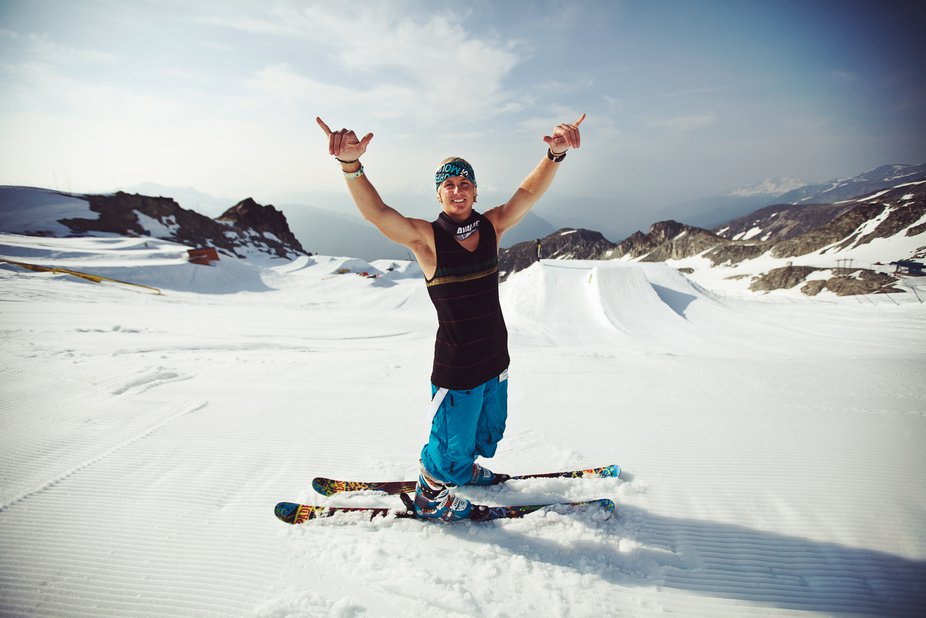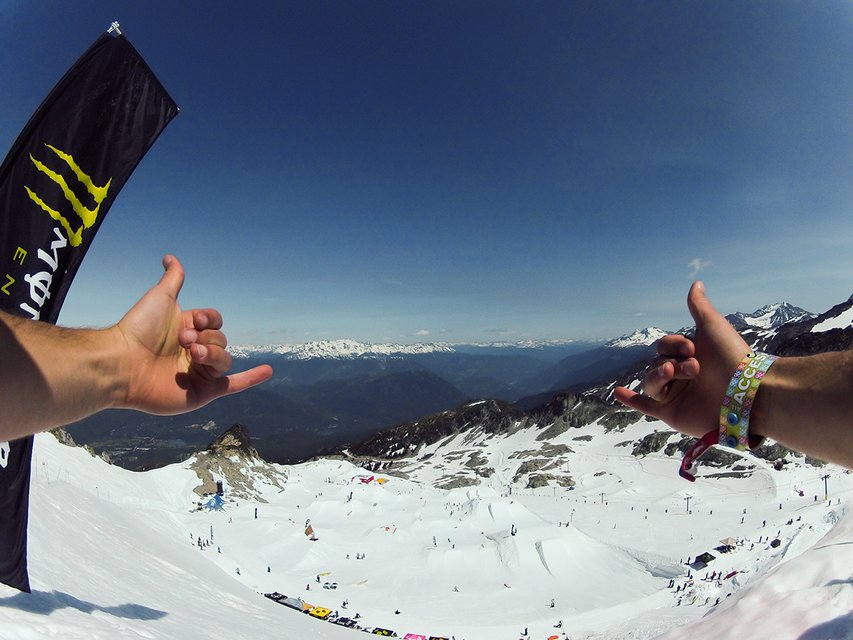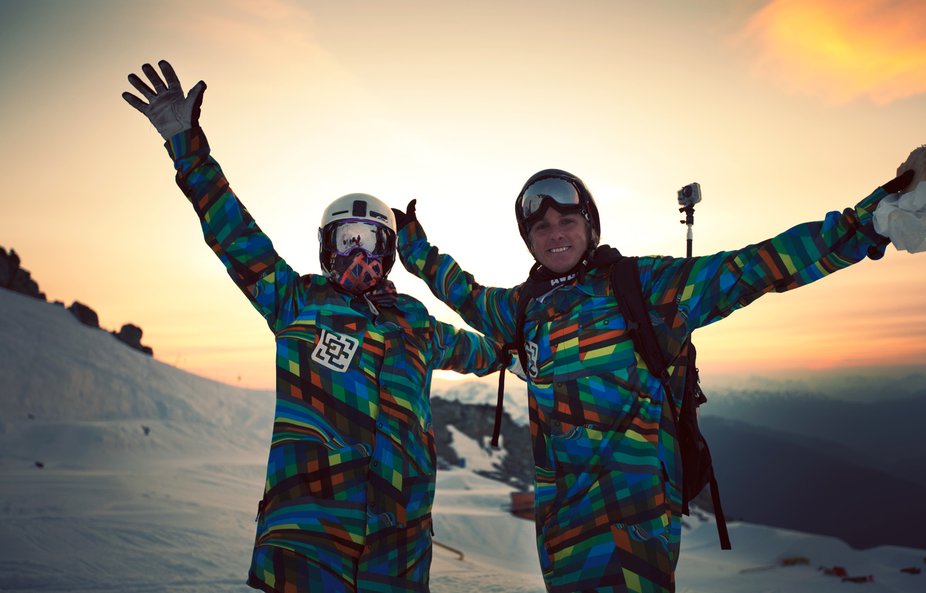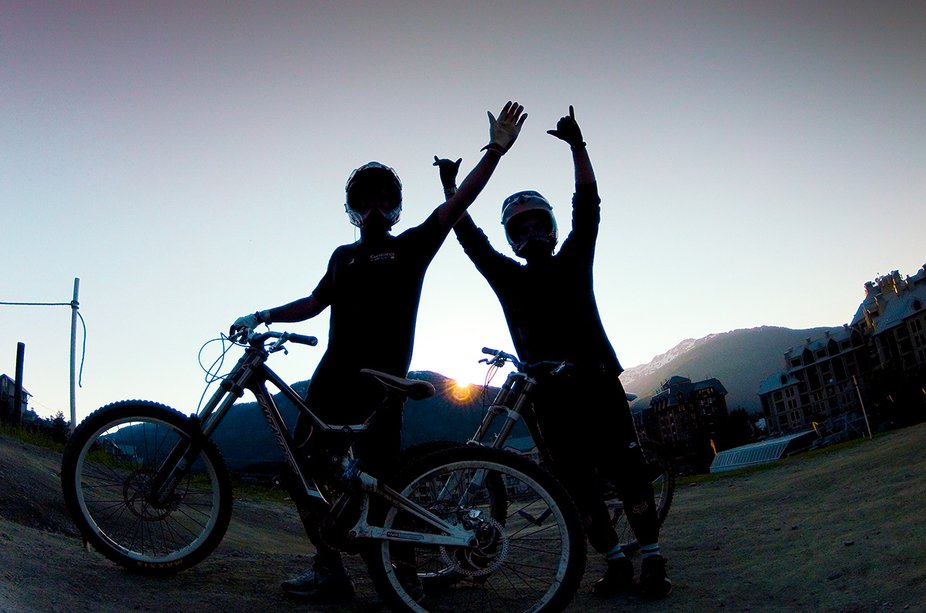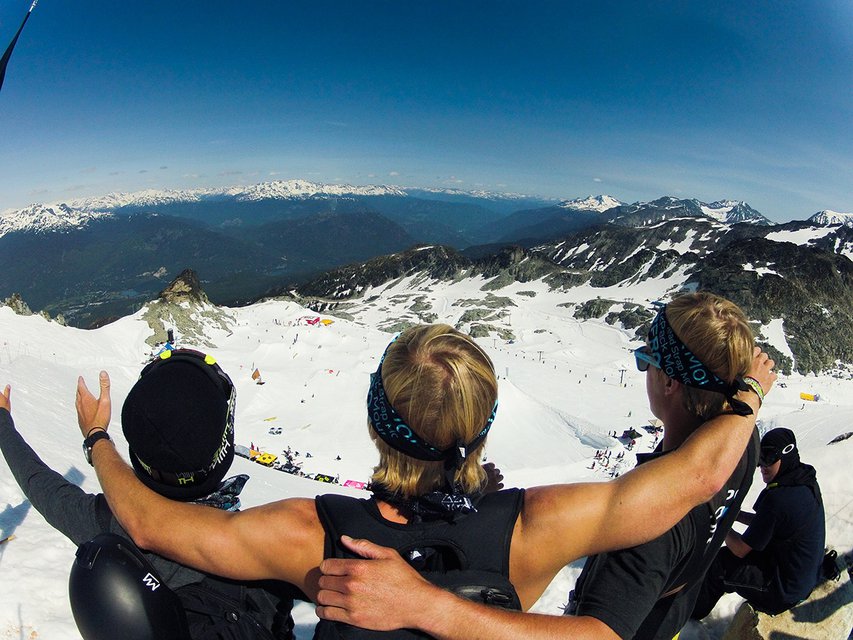 Campers have been pushing their own limits as well. All day in the park
and then all night on the dry slope rails and the Launcher. We've had so
many comments along the lines of, "Man I learned all three of my goals by the second or
third day, so I've had to make new goals." It's amazing how much energy
people get from learning new tricks. All day from 8am - 3pm sending it
in the park and then from 5pm - 10pm sending it in The Compound. Straight up
inspiring.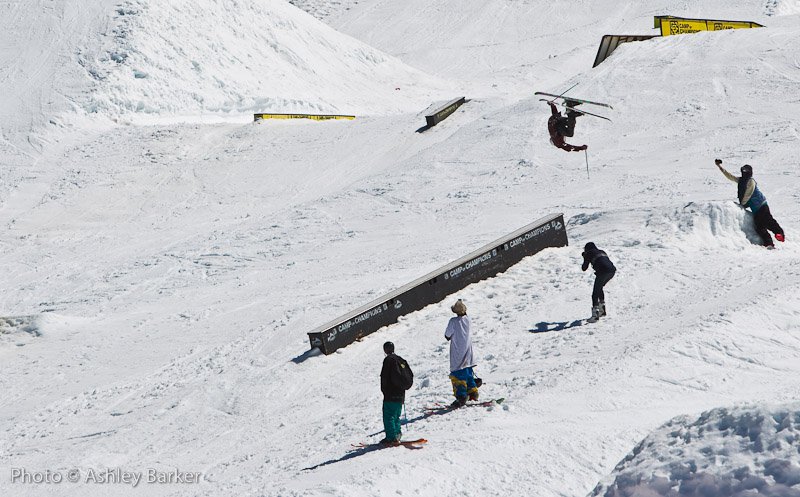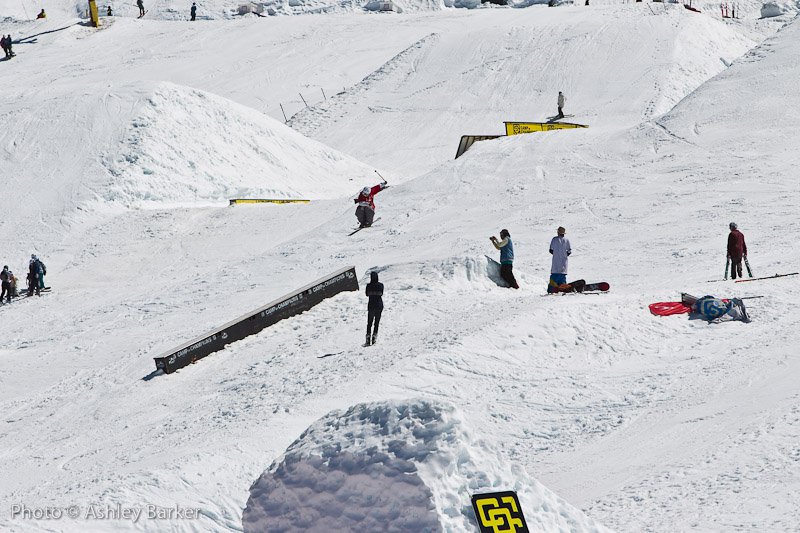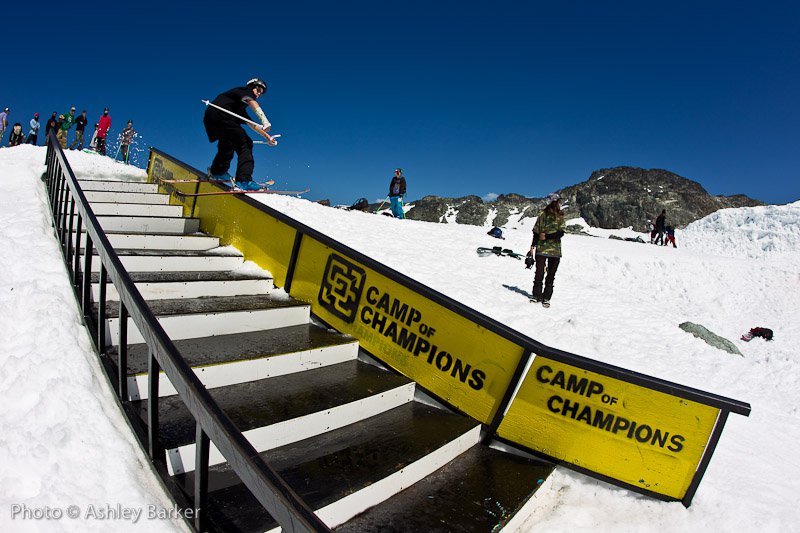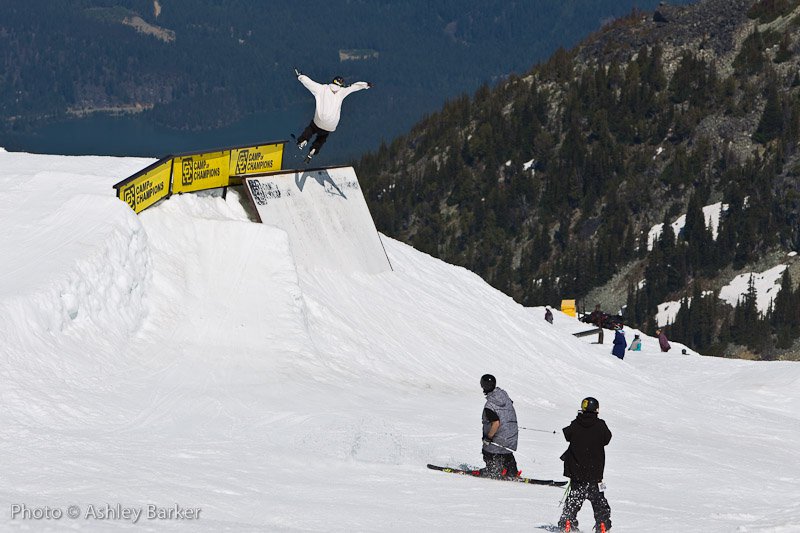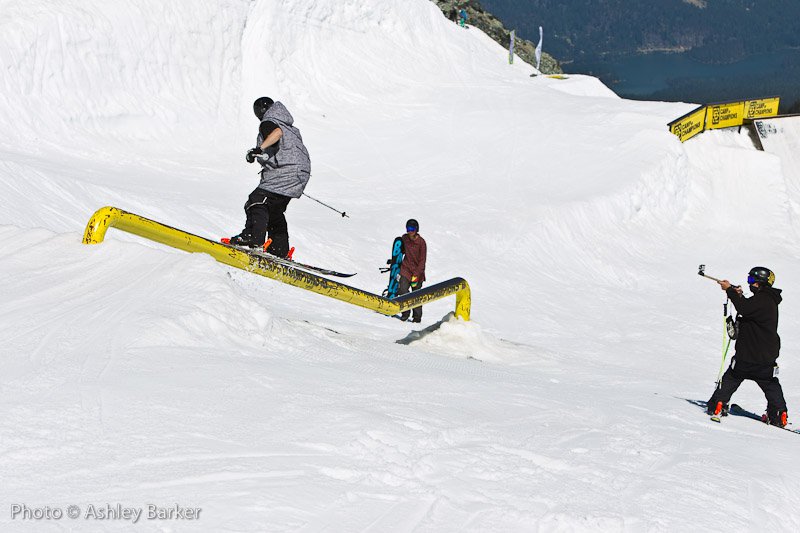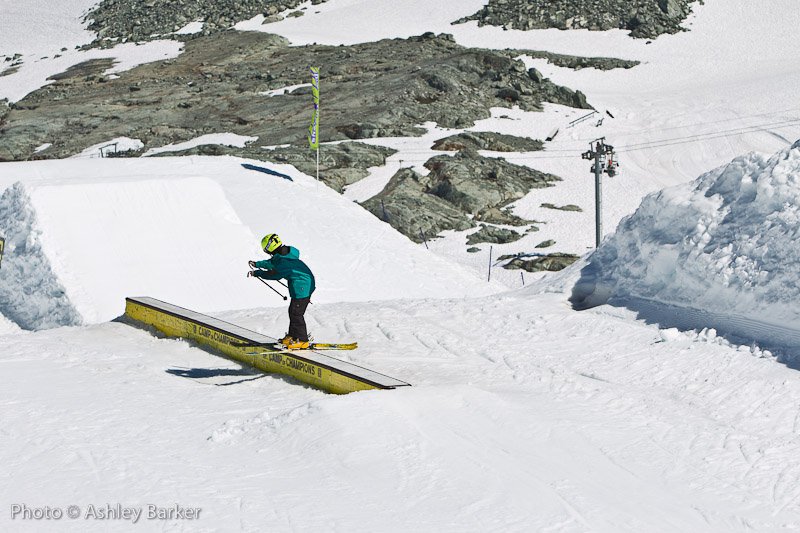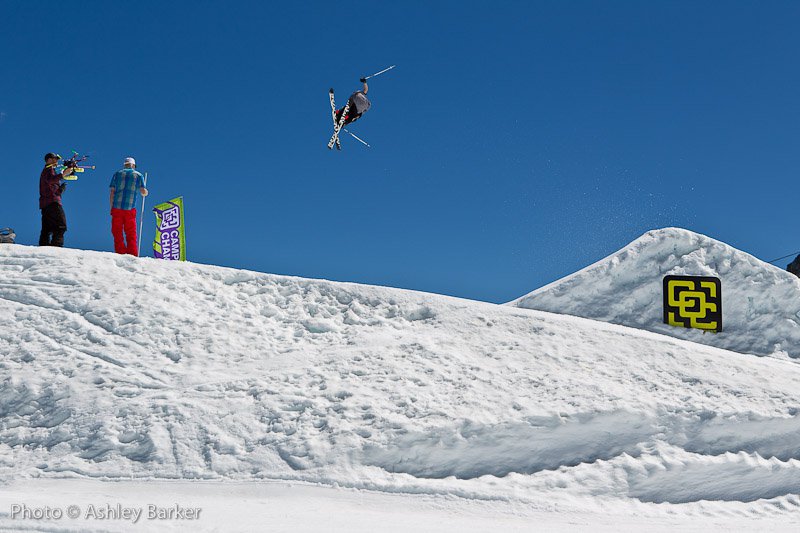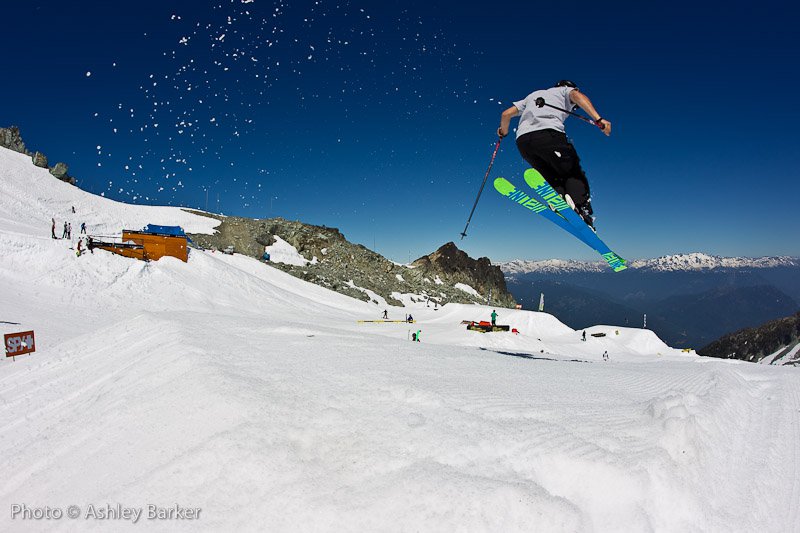 Make it your goal to come to COC next summer, you are seriously missing
the best time of your life and the opportunity to ski with some of the
best skiers on earth and make new friends from around the world. There
are campers from 15 different countries at camp this week.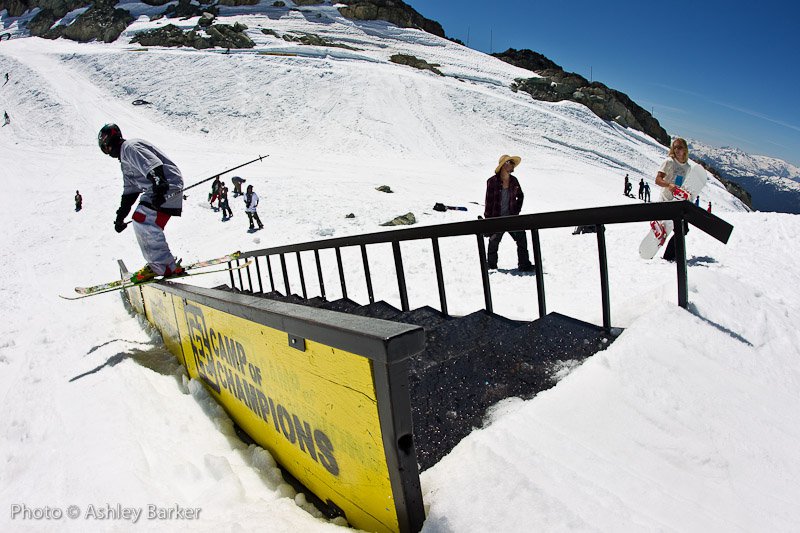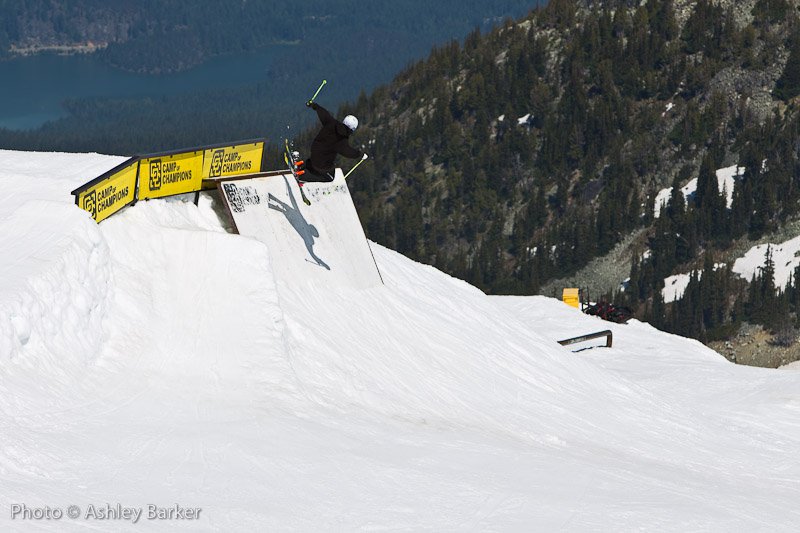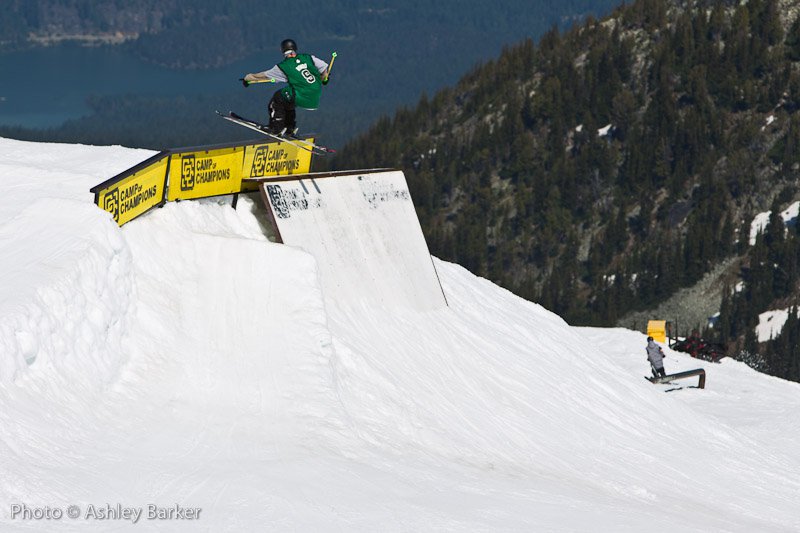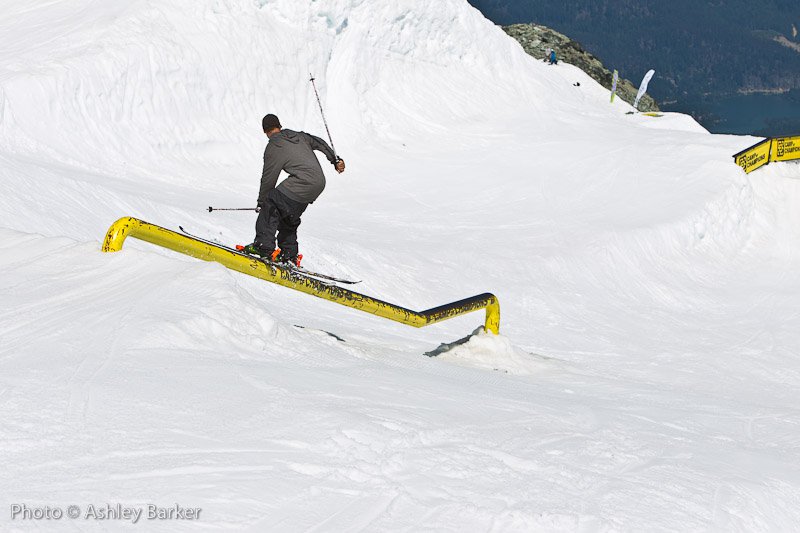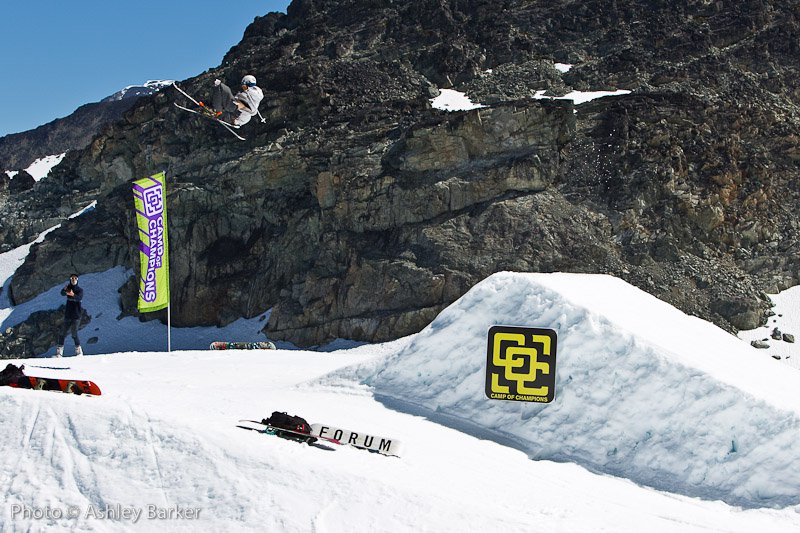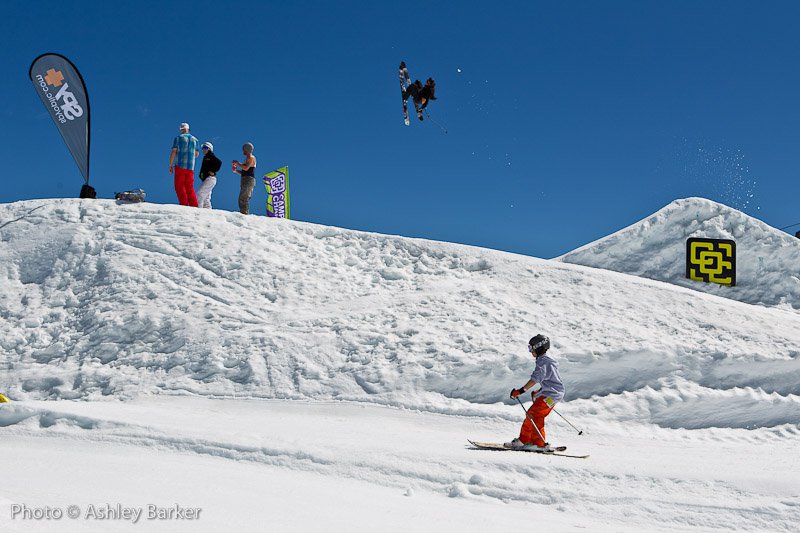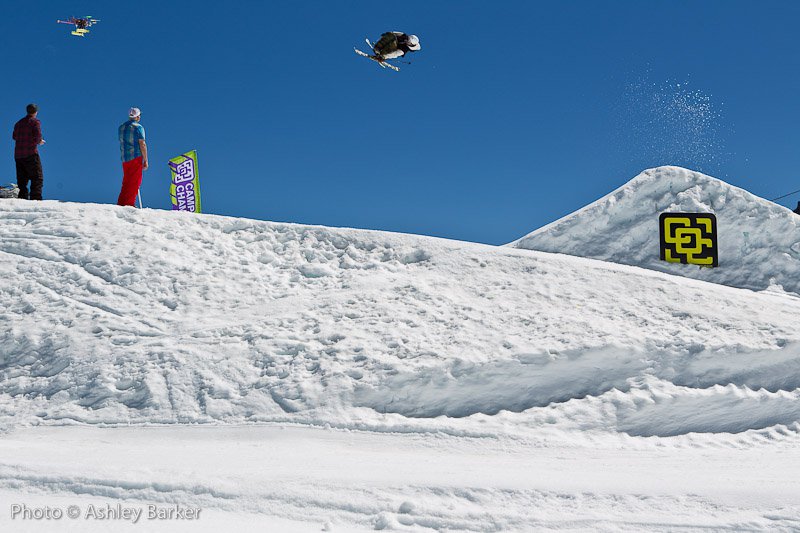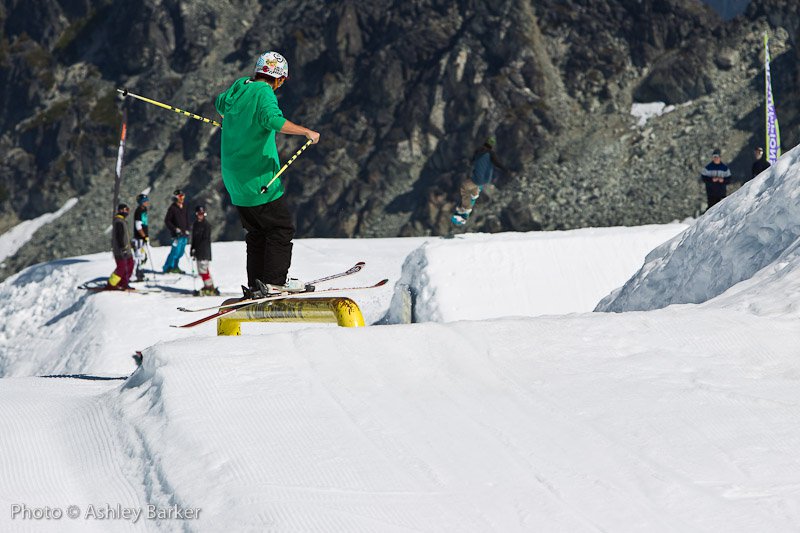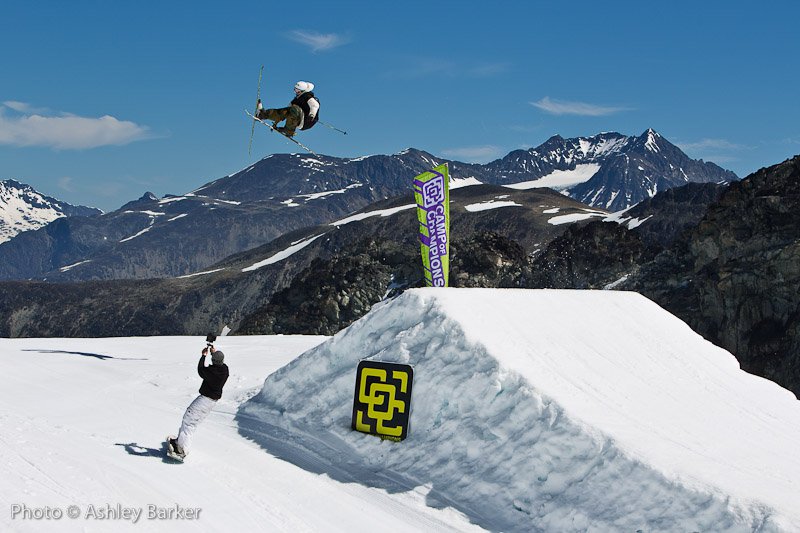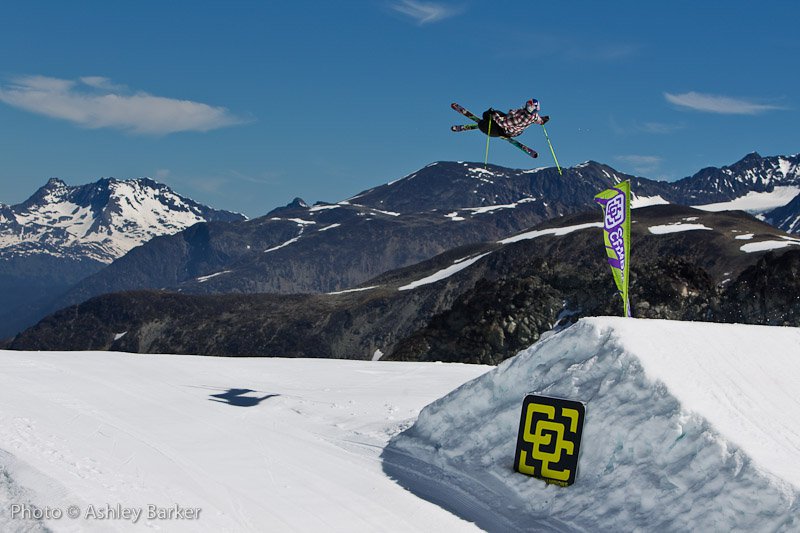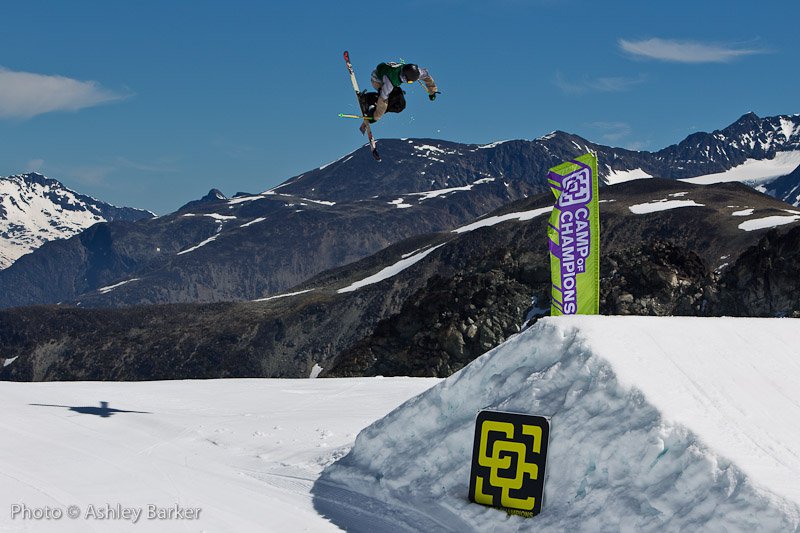 Stay tuned for more updates from Camp of Champions, and in case you missed it over the weekend, check out our Session B edit below...
Camp of Champions Session B Edit