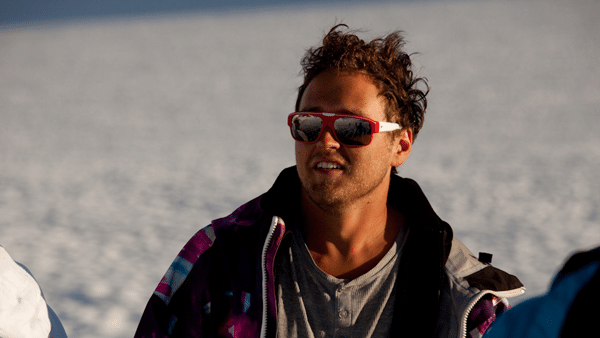 Name: Riley Leboe
Age: 22
Home: Whistler, BC
Hometown: Vernon, BC
Resort: Whistler Blackcomb
In the Anchorage Gear Bag:
Skis: Armada 185 JJ?s, 185 ARG?s
Bindings: Tyrolia Peak 18X
Poles: Armada Motive Poles
Outerwear: Armada Tracer Jacket, Faid Pant, Cruiser Jacket, Destroyer Pant
Goggles: Adidas ID2 goggles
Accessories: Armada Rumble Mitts, Rockstar Toques, Voleurz T?s
On The Truck: A set of rugged 285/70R17 Toyo Open Country WLT1 to charge through any snow and ice while hauling my sled
I grew up in Vernon, BC. Lived on Silver Star Mountain for 12 of those years, so I was always on the hill. Skiing?s all I?ve ever wanted to do. Luckily, it was all my friends wanted to do too. I grew up skiing with all my best friends, we spent more time on the hill than at school. Nowadays I still ski with my buddies a lot. I feel pretty damn fortunate to be able to ski full time. I get to ski with some amazing people in some amazing places. I spend my season chasing deep snow by sled, snowcat, or heli and it?s always cool to have a camera to capture it all. I guess I?m living my dream and I?m pretty stoked on that. Still just a ski bum at heart, always looking for that new line, and that fresh snow?