Pro Rider Setup: Noah Wallace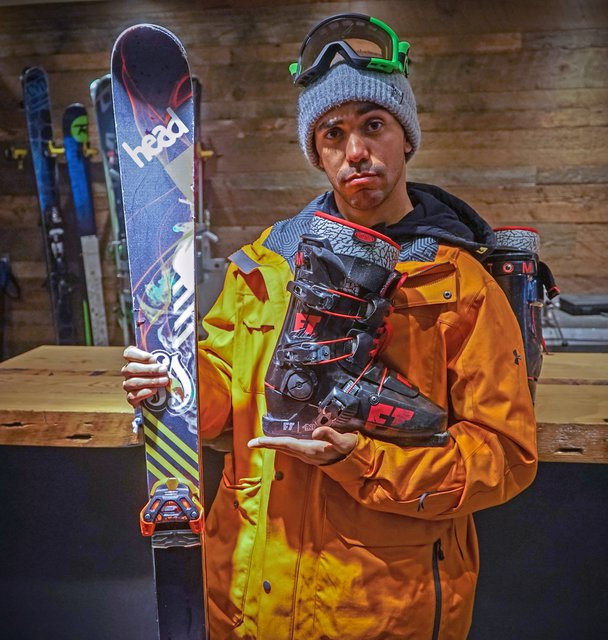 During the World Ski Invitational in April, I got the chance to catch up with Noah Wallace after the first day of competition. Noah needed the soles changing on his boots and that gave me a perfect opportunity to get him into the shop for a setup article.
Noah has really been on a charge this season with a number of top results including 2nd at the European Freeski Open in Laax and he is certainly catching the attention of some of the bigger brands, but first we needed to sort his boots.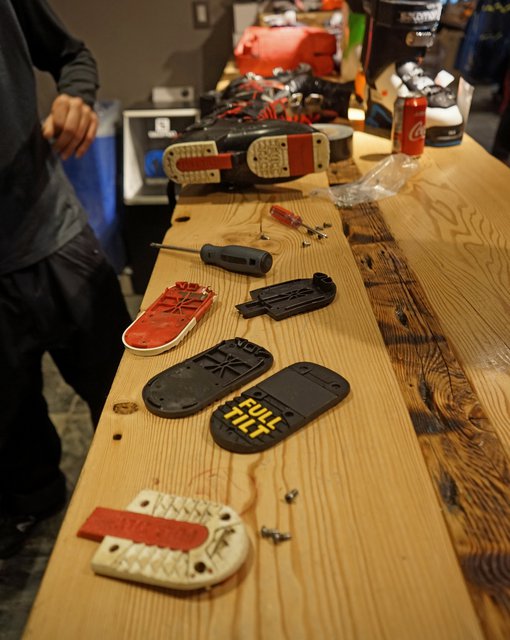 Noah is riding in the Tom Wallisch pro model from Full tilt which uses the Soul shell rather then the Original. One of the Soul's benefits is it has fully replaceable heel and toes rather then just the small section of the heel that the Original Shell has.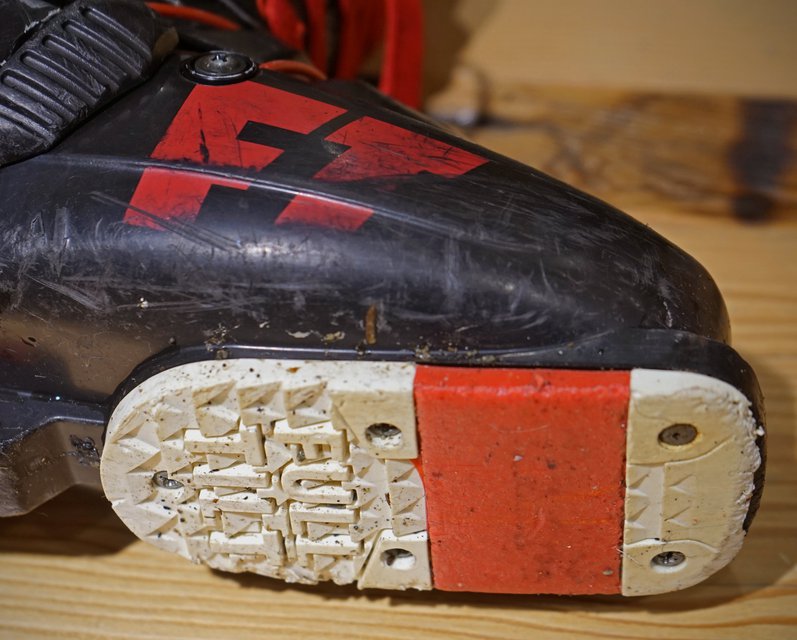 You can see from the image above the soles are pretty much completely worn away at the front but luckily Noah had not worn fully through the replaceable section. If you wear away the part which is non replaceable there is very little that can be done to fix it so get them replaced sooner rather then later.
With the amount of wear on the soles a number of the screw heads had also been completely worn down to the point they could not be removed with a screwdriver. This is a pretty common problem and there are a few solutions.
One solution is to cut a grove in the top of the screw and use a flat head screwdriver to remove the screw. This method usually works quite well but it can sometimes be hard to get a tool in to cut the grove. It's certainly easier if you don't care about the part you are replacing.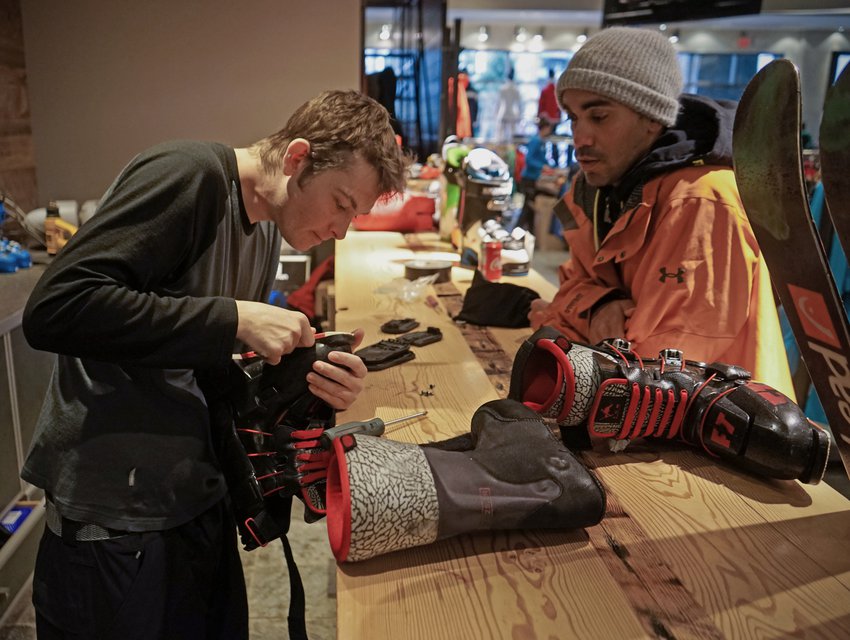 Luckily on Noah's boots I was able to get 3 of the 4 screws out on the heel and toe of both boots meaning I only had one screw to deal with. In this situation it is sometimes possible to lift the replaceable section slightly to get the screw moving. You want to be careful not to pull to much as the screws usually go straight into the plastic of the shell which you could damage.
I found I was able to remove the replaceable parts and leave the screw in the boot and it was then a simple case of using pillars to remove the old screw.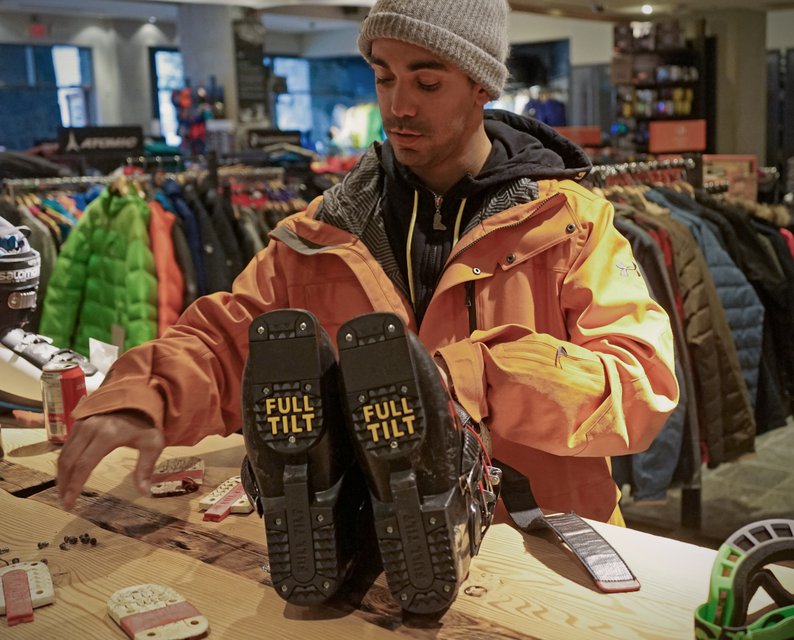 With the new soles his boots were good to go.
Noah uses a number 6 tongue on his boots and also goes for the technique of using a supportive insole underneath the liner rather then inside it. I have seen this method a number of times and speaking to Noah he said he had tried insoles inside the liner and below and he just preferred the way they felt below. If your going to put an insole under the liner there is probably no need to buy a full custom option and Noah was using a Sidas Trim to Fit option.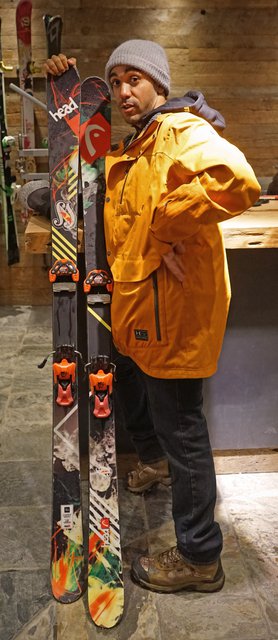 Noah has been riding on Head skis and I asked him how it came about and what his feelings were on the new skis.
Noah: Last year I got to go to the Freeskier park test and I tried out the Head The Caddy and they were some of my favorite skis I tried all test. Halfway through this season I needed skis to last me two more months of contests and at that time I decided to try Head because I knew they were a good quality ski that I'd enjoy riding. Turned out to be one of the best decisions I made all season. Skiing on a bigger company definitely helps me be more relaxed knowing that if I need skis, bindings, tuning, or anything they'll be able to help. This has helped me be a lot more focused on just skiing, instead of worry about my gear like I have in the past.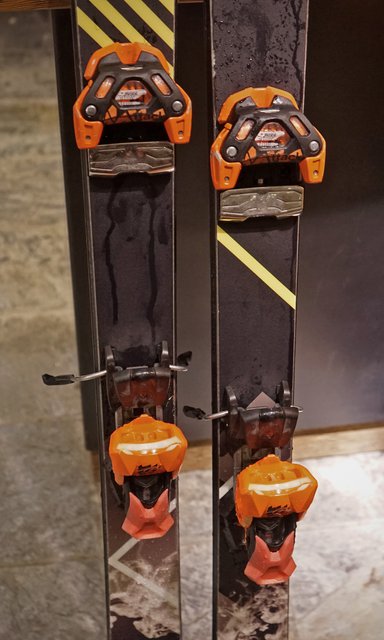 Noah has The Caddy mounted with the new Tryrolia Attack 16 bindings, a binding I rate quite highly. Noah is a fan of his knees so is riding a pretty conservative 12 for the Din but if it is working for him why risk going any higher.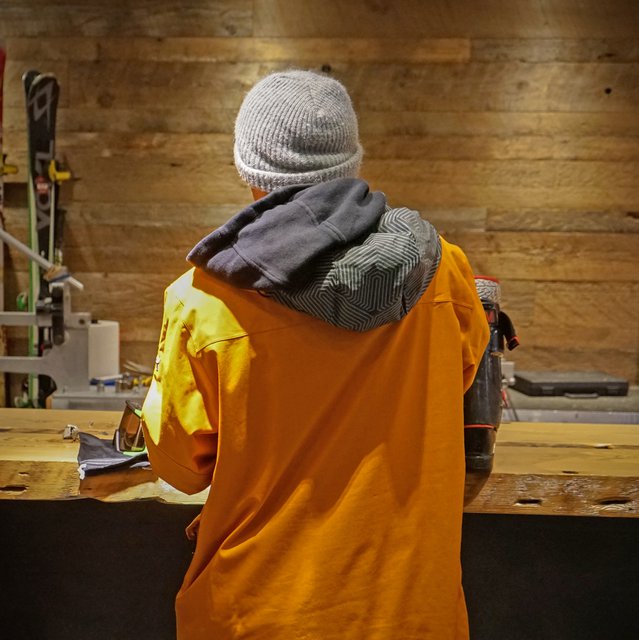 Unlike most riders I get in for these articles Noah had his outerwear and goggles with him as we had come straight from the hill. For outerwear Noah is using Under Armour and for helmets and goggles he is rocking Giro. He is also hooked up by Phunkshun for face masks and Sports Creel also help him out when he is home.
So kit wise Noah is fully setup for the coming season and before he left I asked him what he was looking forward to most next season
Noah: This upcoming winter I'm very excited for Dew Tour, and hopefully X Games. Along with of the European events such as SFR, Iceland Winter Games, European Open, and Total Fight.
Tom: Any goals for next season
Noah: Progress and add some new flavor into my skiing, do well at contests along with filming a few edits that I'm hyped on.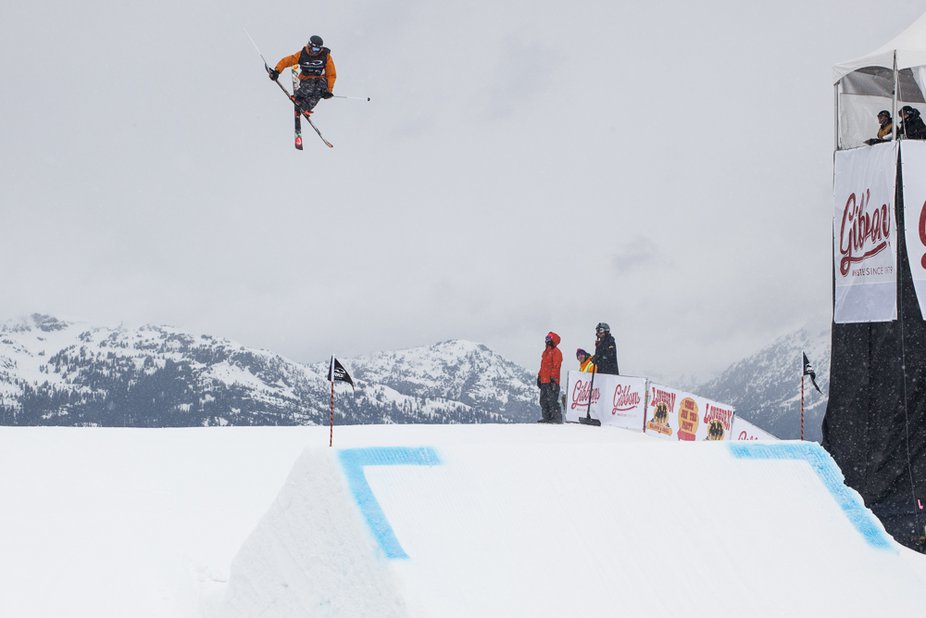 Photo credit: Matt Sklar
Thanks to Noah for talking the time to answer my questions and look out for Noah next season, I see big things from him next year.
Noah Thanks: Head, Full Tilt, Giro, Under Armour, Phunkshun and Sport Creel
Photos: Peter Matlashewski