One of the advantages of working in Whistler is getting to check out the new gear pretty much as soon as its announced and this week was no exception. On Friday Max Morello came into the shop with 2 new pairs of ON3P skis. Seeing how ON3P is always popular here I thought you guys may like to take a closer look at what Max is riding this season.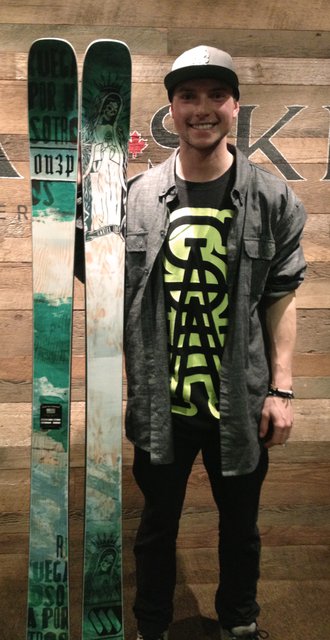 The first pair of skis Max had to mount were the new Kartel 106. Being a big fan of the JMO myself I was really interested to take a look at the Kartel. It does remind me a lot of the JMO and looks like it would be just as much if not more fun.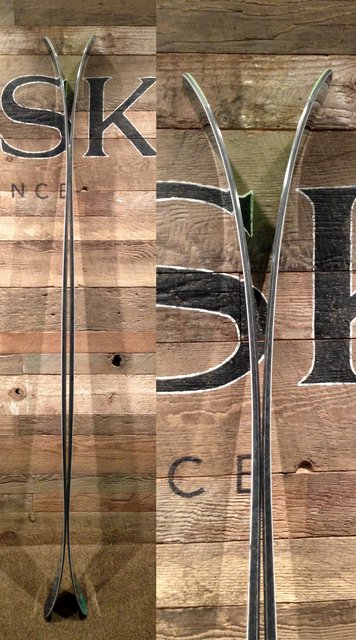 The rocker profile looked similar to the JMO and the flex was still nice and mid-soft in the tip and tail with some good stiffness underfoot. The slightly wider width then the JMO should ensure these skis are even better in the soft snow, although Max said he was probably going to be riding these skis most of the time, even in the park. Having ridden the JMO in the park and knowing how Max skis, I completely expect Max to spend most of his time on the Kartel. He is hoping to get both the Kartel 98 and some Filthy's, both of which which will probably be even better options for him, but as a Whistler all rounder the Kartel 106 is an awesome choice.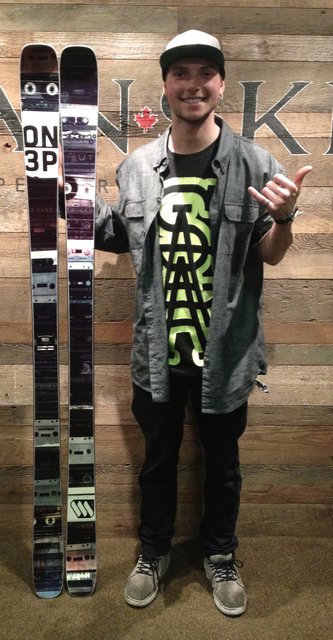 The other ski max had was the new Prester. You may be surprised that max chose the full camber Prester as his park ski but his reasoning was he preferred the full camber for urban. He had tried Filthy's but did not really get on with the rocker profile. I think this is mainly due to the fact max has been riding full camber skis in the park for years and I suspect once he gets on the kartel's and Filthy's his preference is going to change.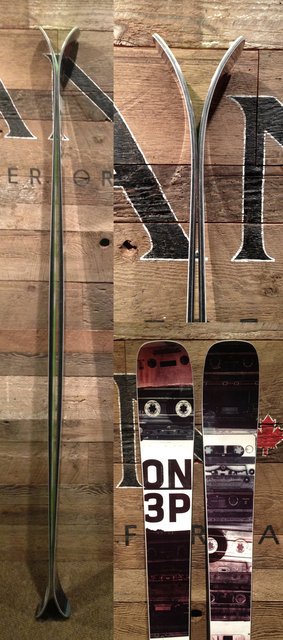 This is not to say that the Prester is a bad choice in any way. The full camber gives a great positive edge hold as well as great pop so they make a great park ski, especially when snow is harder or your hitting the bigger jumps.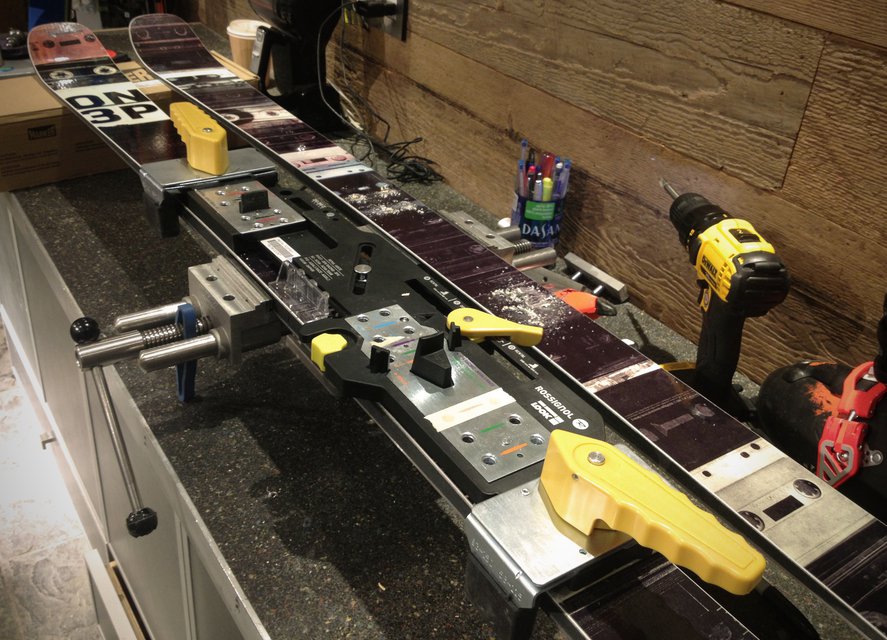 When it came to deciding a mount point the Prester was simple as the recommended mount point is centered, something Max is used too. The recommended mount point on the Kartel was around 4cm back from center when we measured it, but Max decided to go center anyway. I personally don't think this is a bad idea. He plans to have all his skis centered and considering he will be riding the Filthy and the two Kartel's the most, keeping them all feeling consistent is a good idea. This is something I have seen a few other pro's do, even though sometimes the mount point seems surprising on certain skis.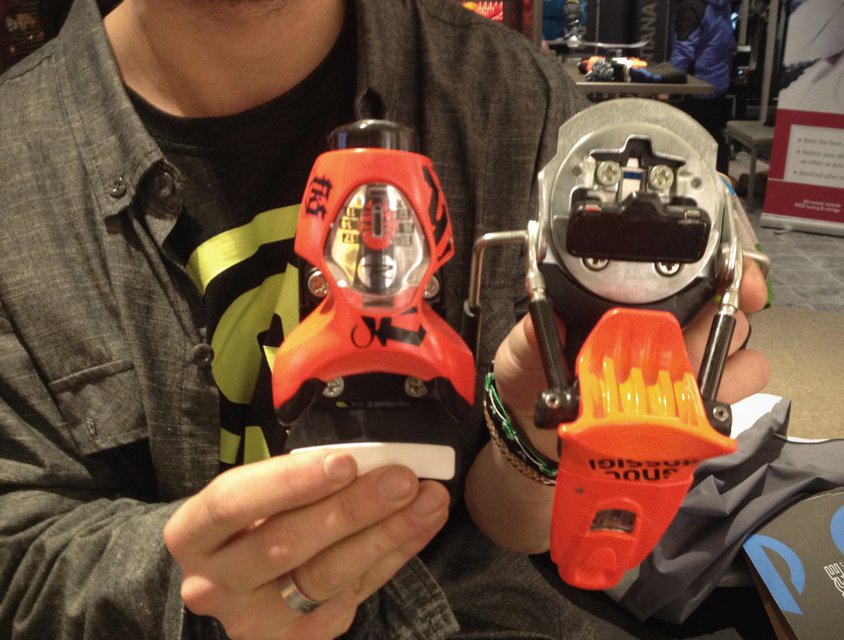 When it comes to bindings Max uses the ever popular FKS 180. He has been riding FKS for years and finally this year he had some nice new ones. Some of the previous pairs I have mounted for him have been so battered I was amazed he could ride them, but to the bindings credit they always held up perfectly.
I asked max if he wanted me to detune his edges and he actually declined saying he really liked fully sharp edges. He likes to let the edge dull naturally rather then detuning. This is not always something I would recommend as a sharp edge can be more prone to catching which could lead to rip outs, but over the years max has never really had issues with edge damage so clearly it works for him.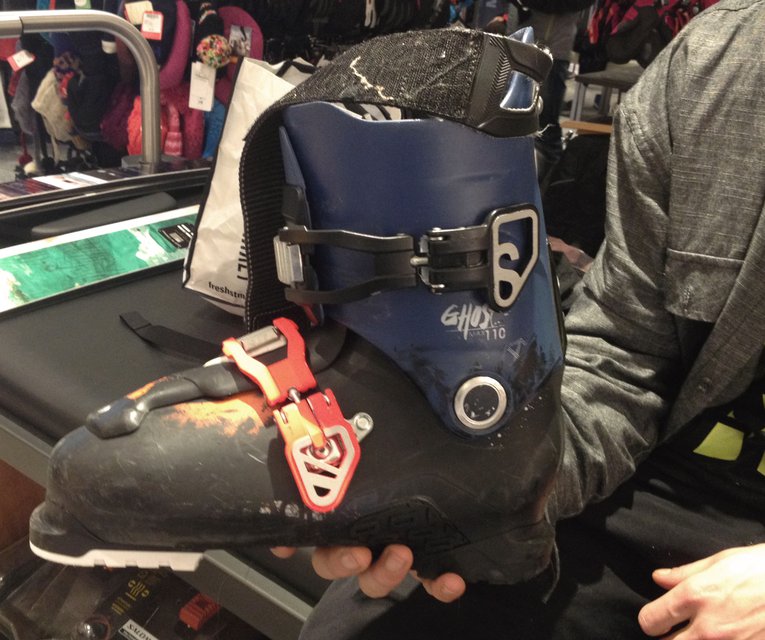 When it comes to boots, Max is in desperate need of new boots. He does not currently have a boot sponsor and is riding some really beaten up Ghost 110's from Salomon. I tried to get Max some new Ghosts but by the time he had the funds his size were sold out. Currently his boots have parts from a pair of Spk's and a pair of Ghost FS 90's.
Liner wise Max is using Jarred Martins old ghost liners. As you may have seen in my last Pro Rider Set Up article, Jarred recently got some Intuitions for his boots and Max took his stock liners with some custom Sidas footbeds I made for him in the summer.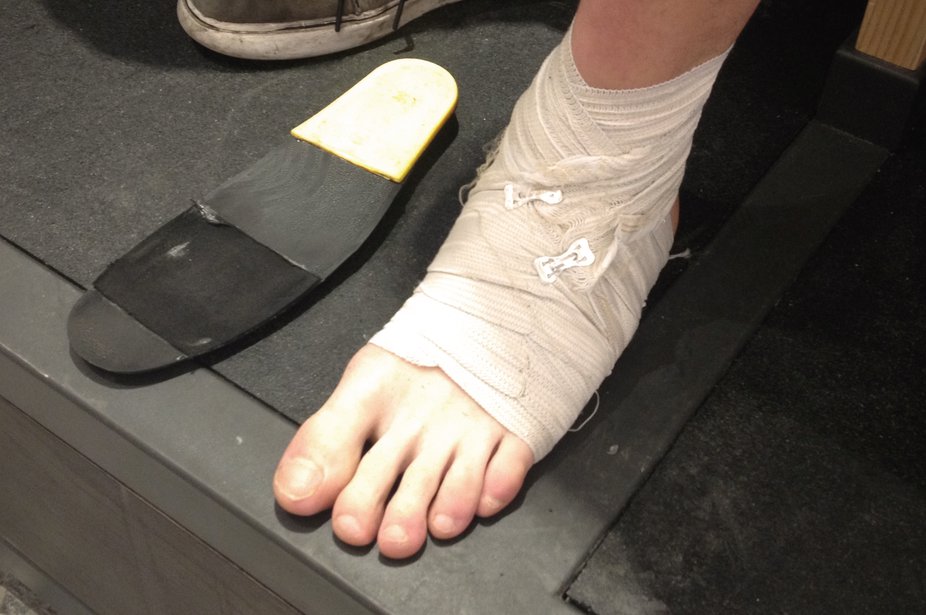 One issue Max has been having for a few seasons is bruising his heel. To try and help him I have converted the boot boards to try and give more cushioning. The new Ghost FS 90 uses a gel pad on the back of a standard soft boot board. I used this idea and took it even slightly further.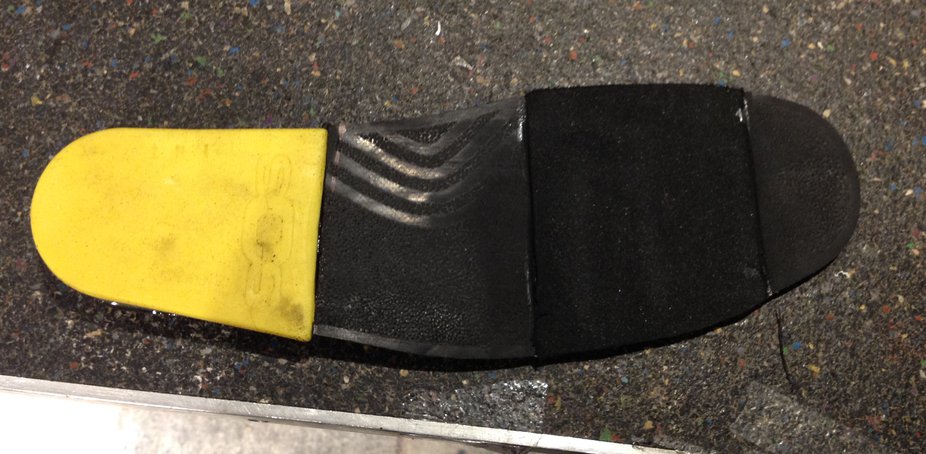 I ground down the heel of the boot board and glued on a gel pad which I took from an old pair of Spk's. I then ground down a section of the forefoot and added a soft foam and ground the whole thing flat again. This means that the footbed I made sits on the two soft sections hopefully reducing the impacts Max takes.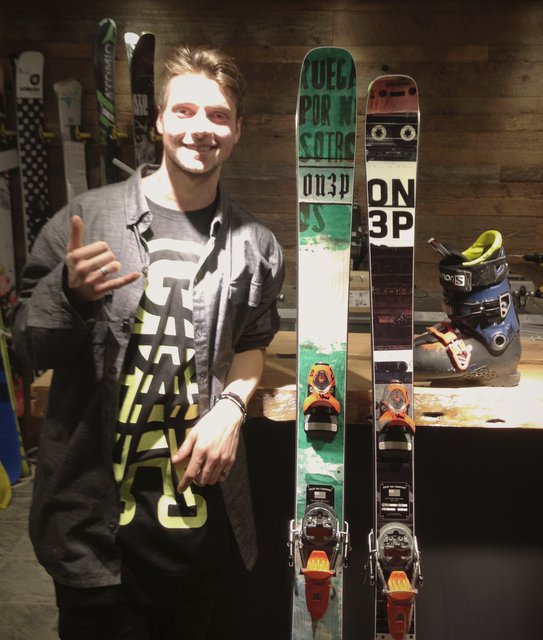 I apologize about the quality of this pic, but I only had my phone with me at work.
Max seems pretty stoked with his set up and I don't blame him. The Kartel's look so much fun and luckily for me Max has promised to lend them to me, so I can do a full review for you guys.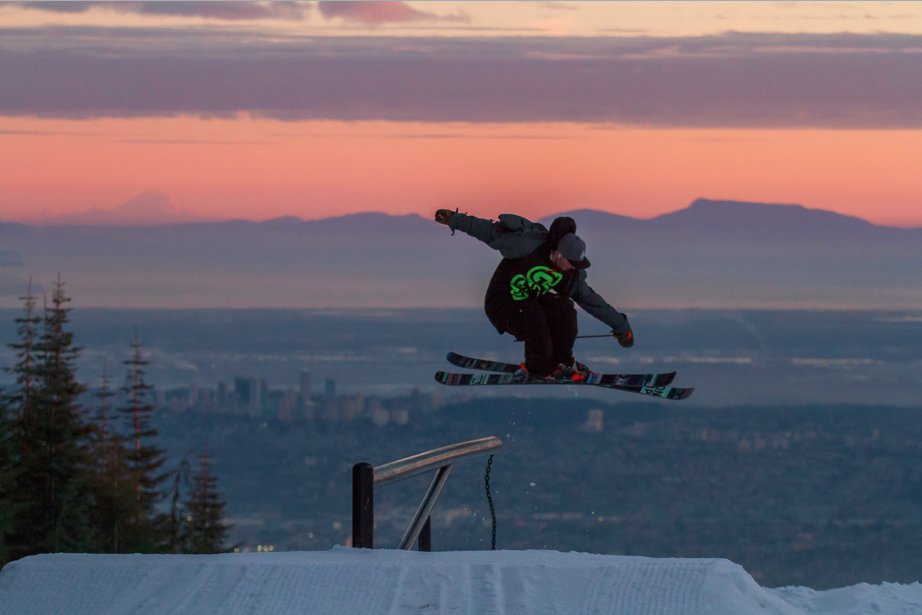 Photo Credit Ilanna Emily
The same day I mounted the skis, Max went to a night shoot at Grouse Mountain and got this awesome shot on the Prester's, clearly he felt at home on them pretty fast and I'm sure once he gets on the Kartel's he will love them.
If you haven't already check out Max's new film project Blank
Max wanted to thank his sponsors: ON3P skis, Saga Outerwear, Spy Optics, Saxx Underwear and Sushi Village.