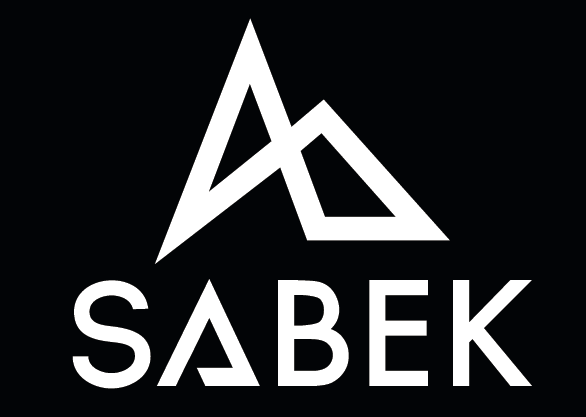 As freestyle skiers, we devote a lot of time to the outwear buying process. It's just part of the game.
Price Foulger knows this very well. As the owner of Sabek Outerwear, a blooming company from Provo Utah, he's always been interested in retail and outerwear. Growing up, Price loved growing out of jackets, because of the excitement when it came time to get a new one. In high school, almost all of his money went into buying new jackets.
At only a year and a half old, Sabek Outerwear is still a baby. But it's growing up fast. Price is still running almost everything solo, including product design, coordinating with factories, shipping, and running the social media accounts. He gets a ton of help with marketing, editing, and videography from the Sabek team, specifically Jazz Vitale and Colin Becker.
Along with running Sabek, Price spends his time killing it in the backcountry. He's sponsored by Line Skis, Alta Resort, Discrete Headwear, and of course, Sabek Outerwear.
And he's not even out of college.
I had the chance to speak to Price, so I could learn more about Sabek, and what it's like to balance being a business owner and an athlete.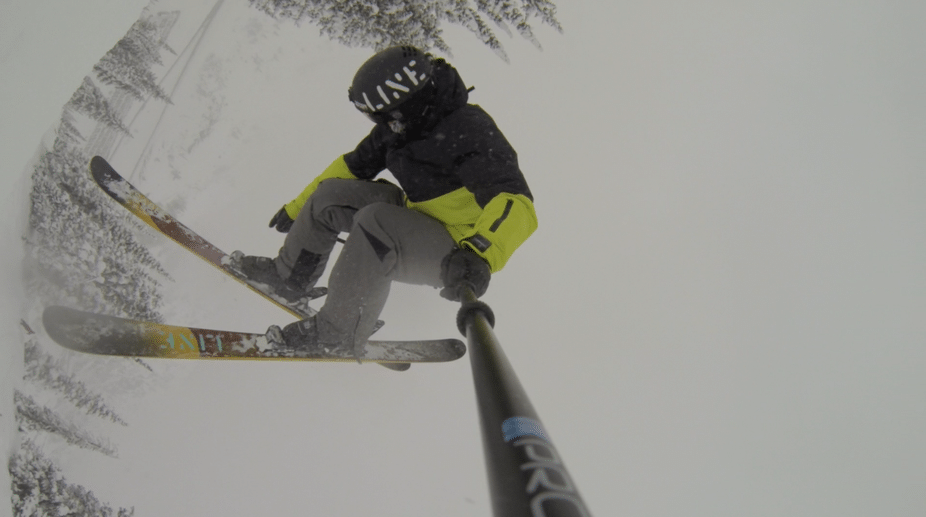 First things first -- what does Sabek stand for, and what's the company all about?
Sabek is a word from a tribe native to Finland and Norway, the Sami tribe. They were some of the first people in the world to ski, and Sabek was their word for ski. We are about having a good time on the mountain. We believe you can have fun skiing on any mountain, and we try and show that.
When starting your company, you realized the importance of making solid connections in the ski industry. Who were the people you'd ask for advice and input? What did they tell you?
To be honest, I struggled in this area. Originally being from Maryland, I didn't have connections in the ski industry. Other than mobbing around with some of the up and comers out of Alta, I didn't know anyone. I grew up skiing and watching ski movies, and what I knew about the industry I learned there, so if I can do it, anyone can.
I knew one guy in the hunting industry, and learned a lot from him. He still gives me advice. Different industry, same process for running an outerwear company.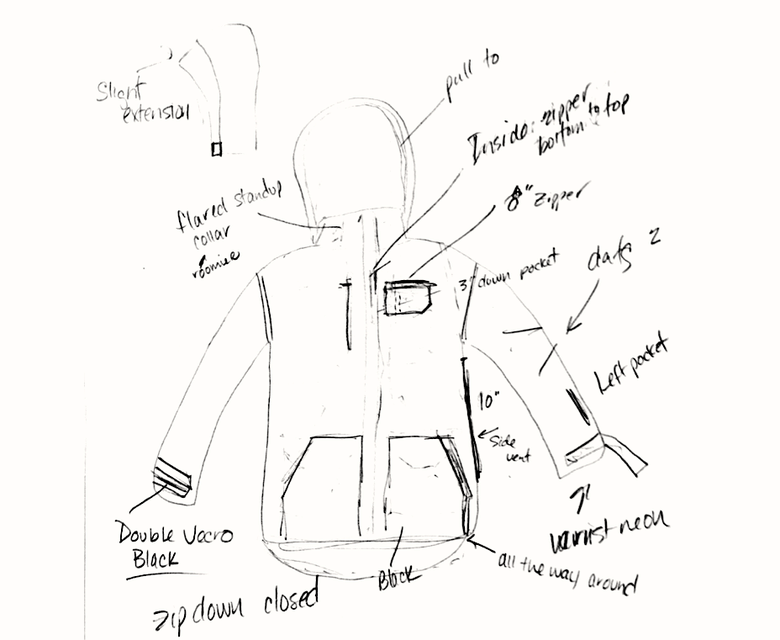 Starting up a company is extremely time consuming. On top of that, you're a sponsored athlete. How do you balance the requirements for both?
It's extremely time consuming yeah, and unfortunately I'm not skiing as much as I used to. When I do go up to the mountain now, I just make sure that either I've got a GoPro or that we are filming with a few guys. That way I make the most out of being up there. I'm excited to be done with school next year so I'll even have more time.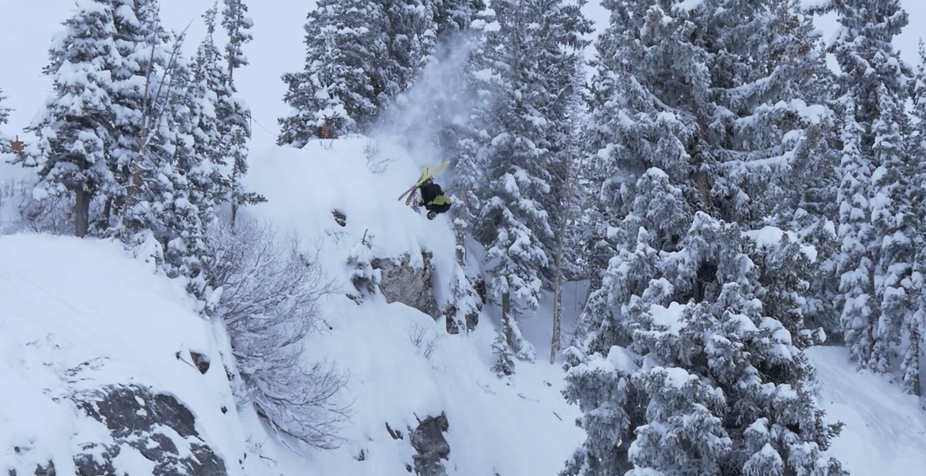 You sponsor Jon Caplan, an up-and-coming east coaster on the Carinthia team. Do you have further plans to build up an east coast following for Sabek?
Yeah we just picked Jon up, and I'm stoked on what he's doing. I'd love to build more of a following back there, especially since I'm technically and east-coaster. I hope that we can get into some stores back there and grow organically that way.
What do you look for when adding someone new to the team?
Content is huge for Sabek. Because we run on a tight budget, social media and sites like Newschoolers are huge for us to get our name out there. Our marketing is only as good as the content our athletes get. You could be amazing, but if you don't put out edits or get photos, there's not a big incentive for us to support you. Content is king.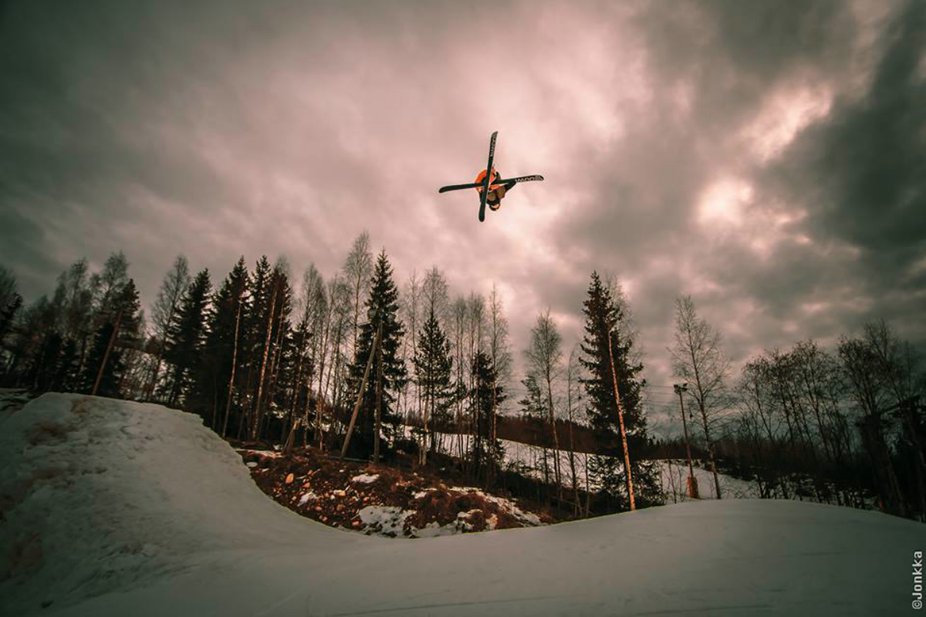 How does Sabek separate itself from other companies that make custom jackets, such as Virtika?
I'd say we are really different from other custom companies. This past year we've focused on being a custom outerwear company that provided a modular aspect to outerwear. However, we learned that there's a negative side to that including cost, weak points in outerwear, and inventory management was a nightmare. Now that we are launching into retail stores, we're doing things a little different. We're actually moving away from the custom jackets and taking a more traditional approach. We have really unique designs for next season that we are stoked on, and we're excited to show them off at SIA in Denver next week. We've focused on the fit and function of our outerwear, and then have added a unique style to compliment.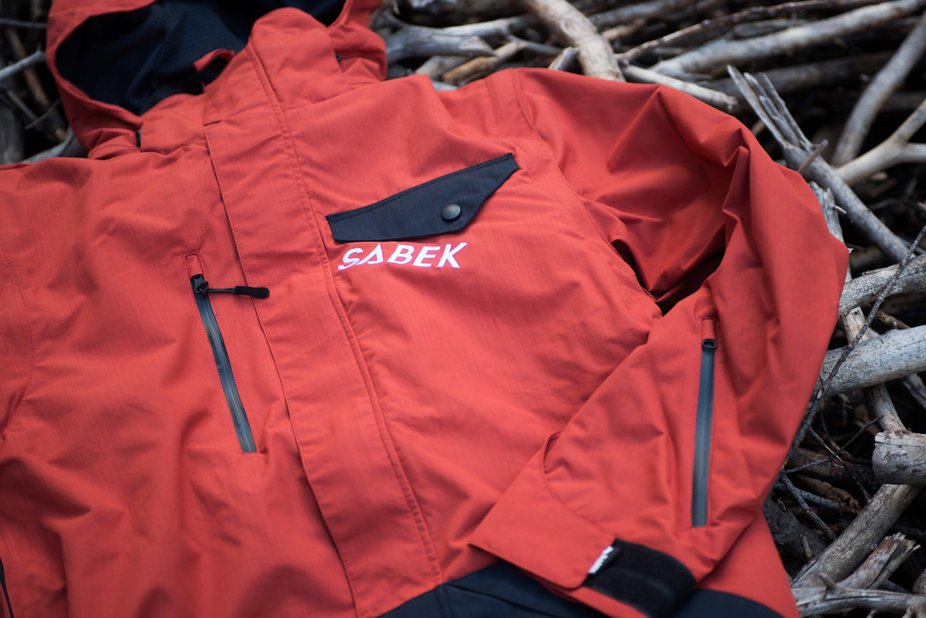 Alongside of jackets, you produce high quality hoodies, t-shirts, and headwear. Any plans to produce snowpants?
Yeah! We'll be unveiling two new pant designs at SIA. We'll have a bib pant and a waist pant, very waterproof and technical, and have a stretch to the fabric so they aren't constricting at all. They're awesome.
We're really excited for SIA. We've spent a lot of time to get ready for it, and think it will be a successful launch for us into retail stores. We'll be in booth #760 so come on by and see us!
Shop the Sabek store.
Follow on Instagram.
Follow on Facebook.
Follow on Twitter.