This Saturday, Dec. 19th, we will be opening our new Mouse Run Terrain Park and holding the first event of the K-Town Showdown Rail Jam Series! The Mouse Run Terrain Park will be partially open on Saturday and fully open on Sunday. On Saturday, the park will showcase 12-15 features including the down rail from Rails 2 Riches! On Sunday, the features from the K-Town Showdown will be open to the public and we will even open 2 jumps!  The park will have features for all different levels so everyone will find something fun to session. I will post picture when the park is compete but here is a little preview....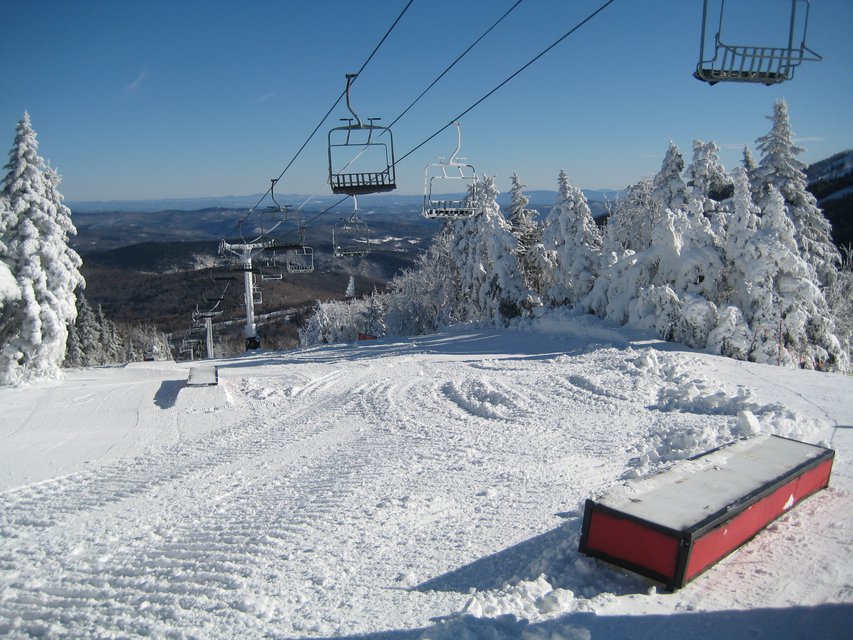 The top of the park will start out with 2 lines of boxes and rails.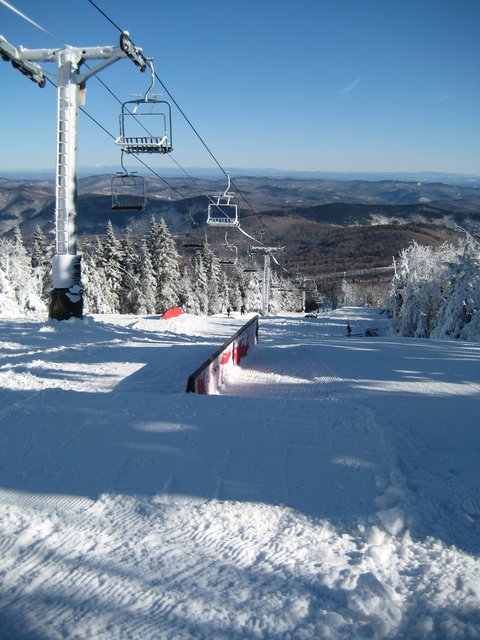 You can hit this nice down bar on the right side....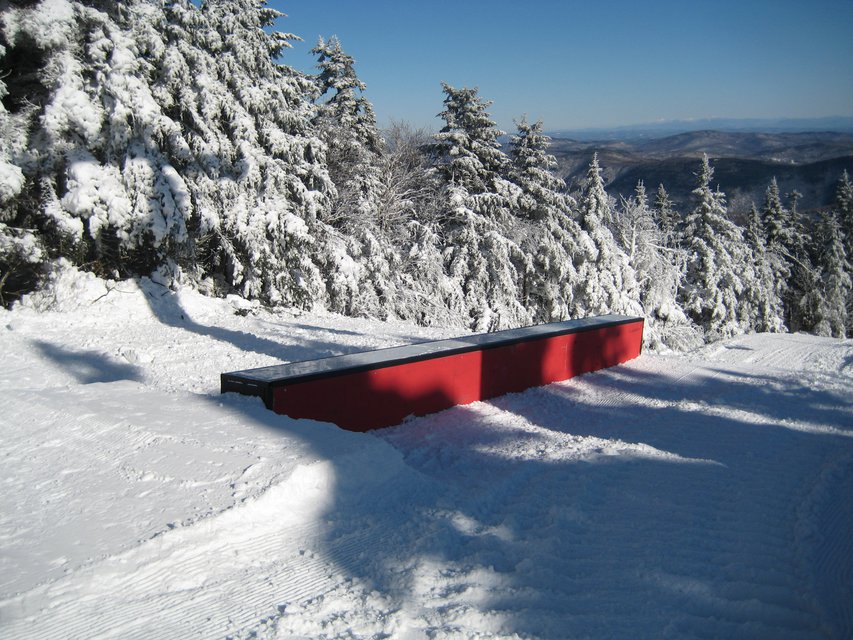 ...or this sweet down box on the left side. So many option!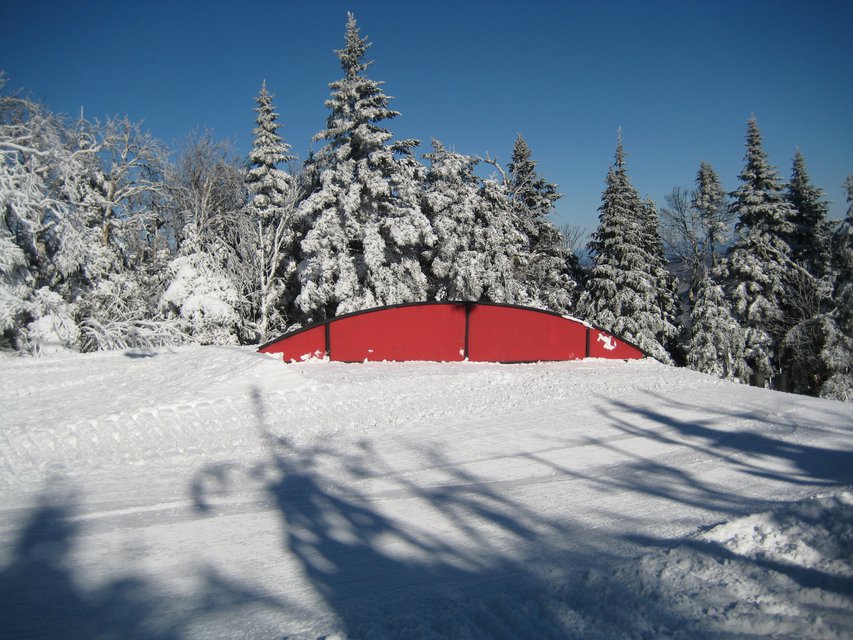 Next you drop into a rainbow rail.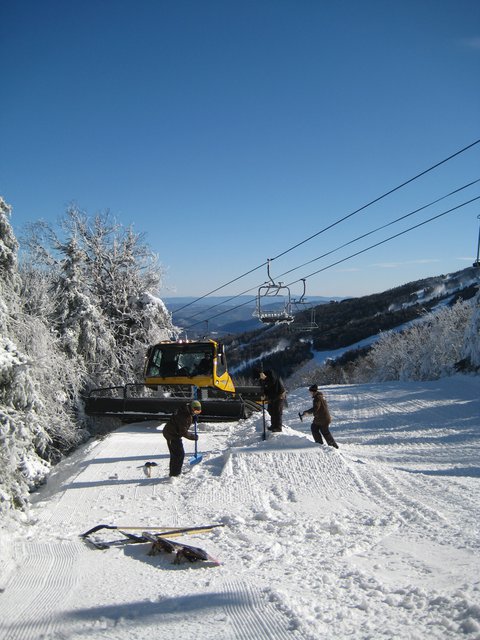 Park crew has been working hard. Great job boys!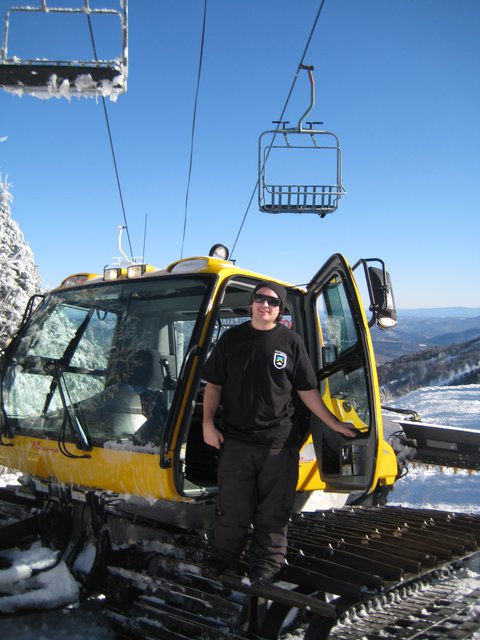 Corey our Head Terrain Park Groomer is all smiles about the new Mouse Run Park!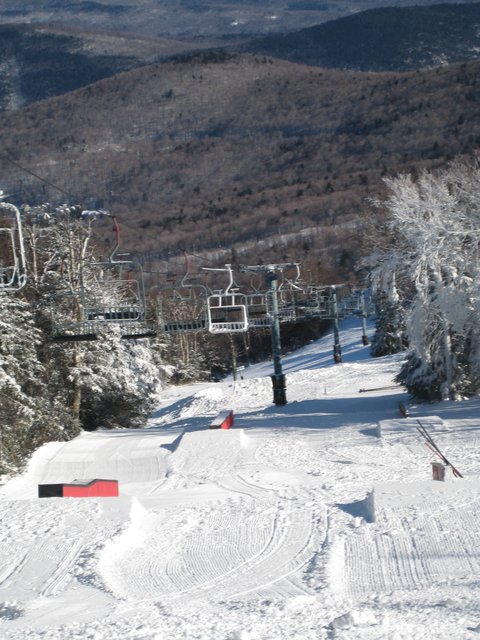 In addition to building a new park, Park Crew has also built this set-up for our K-Town Showdown-Event #1 Rail Jam on Saturday, Dec. 19th!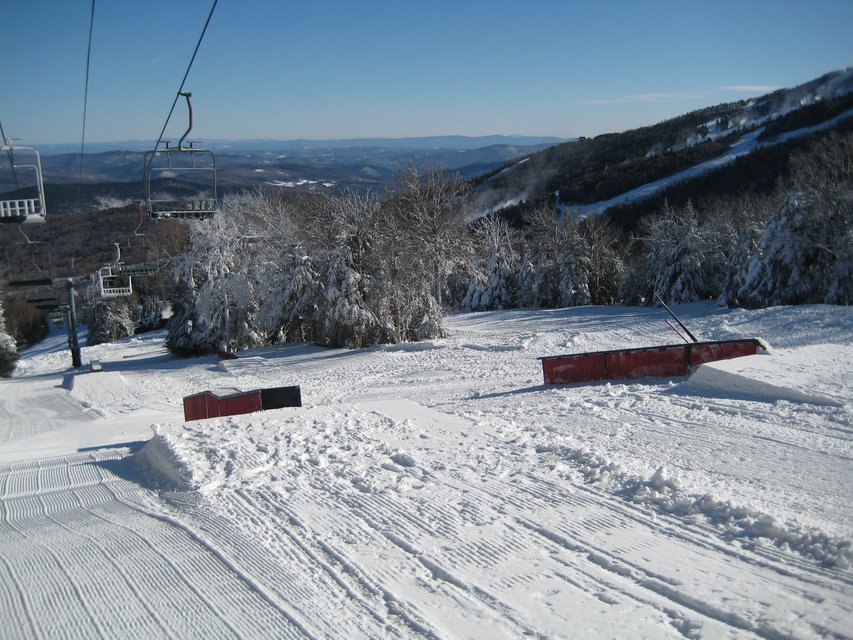 The top 2 features of the rail jam set up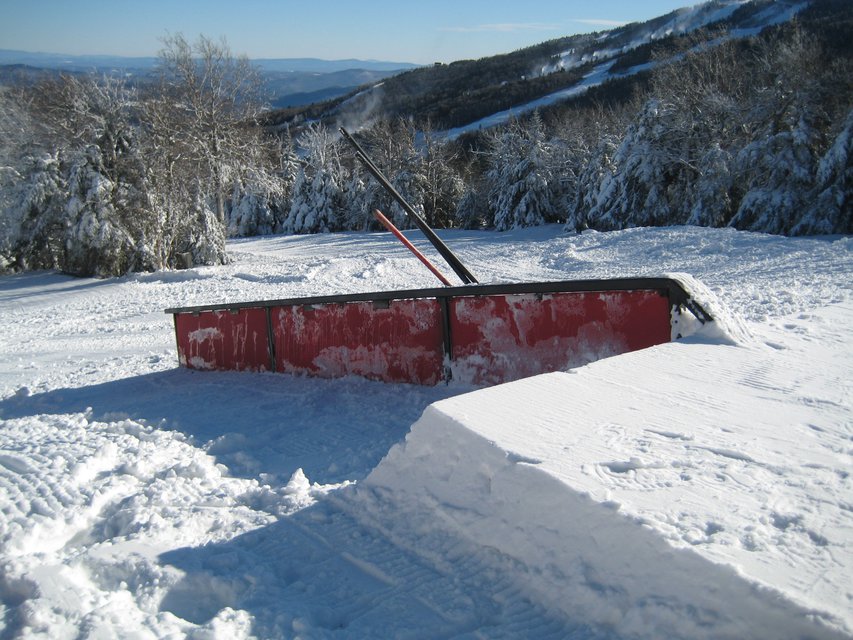 Closer look at the down bar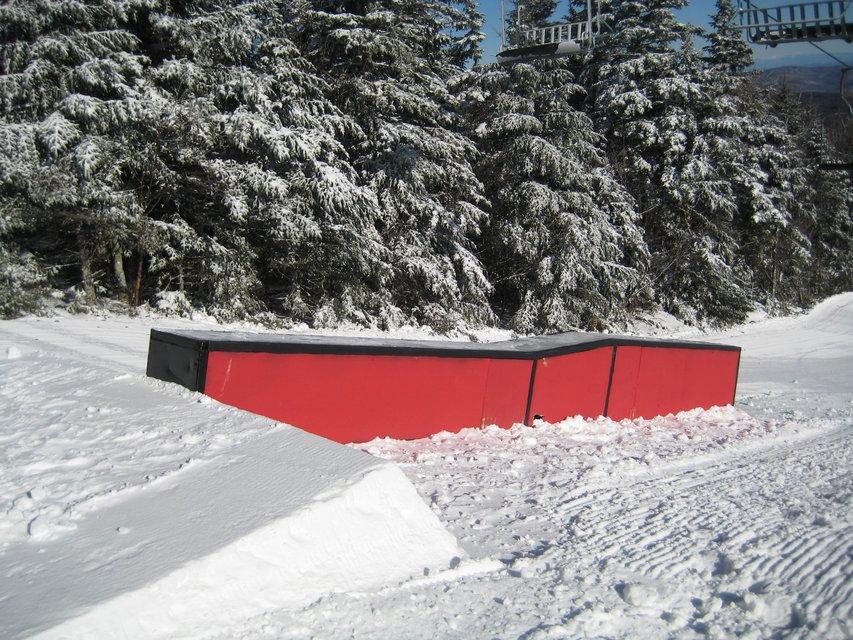 Here is the down-flat-down box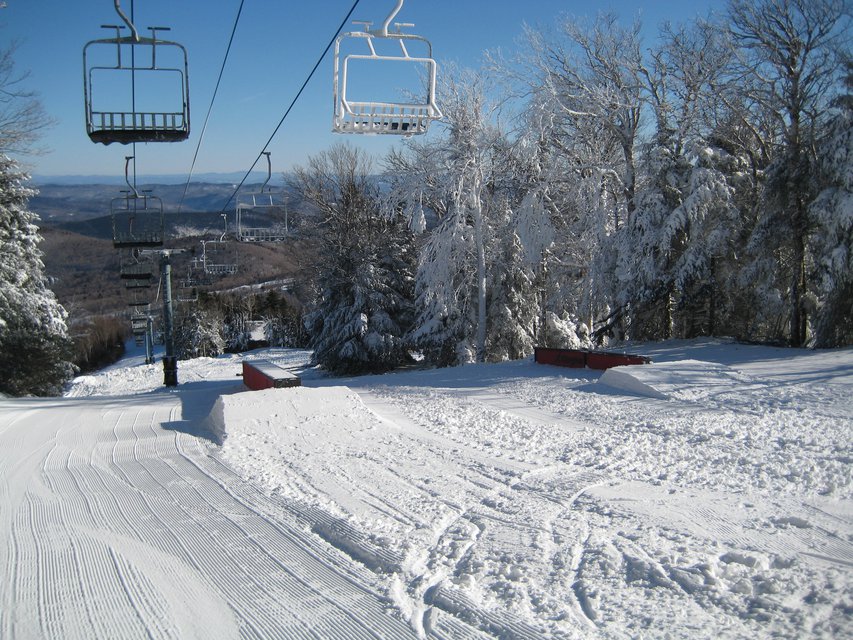 These are the bottom 2 features for the rail jam.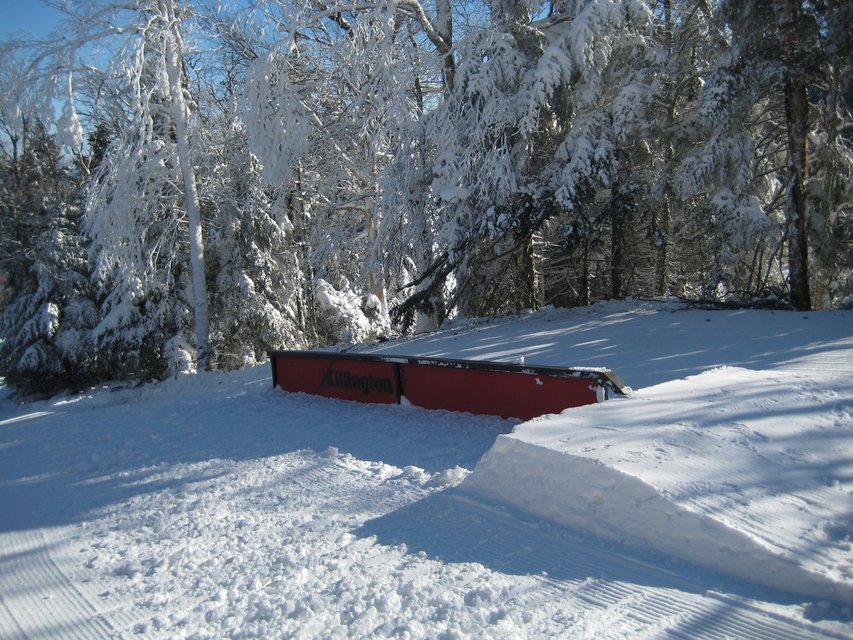 Here is a closer look at the flat rail.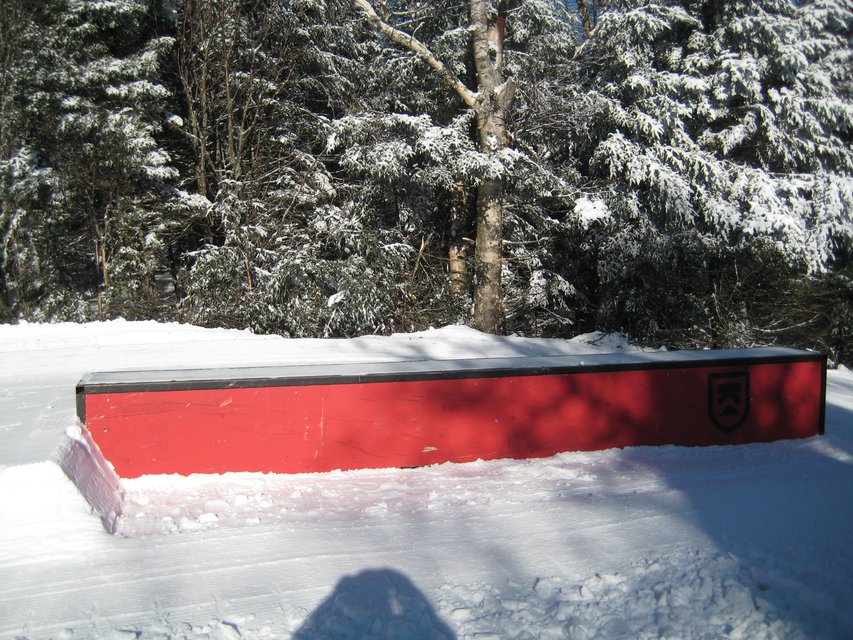 An up close shot of the flat box.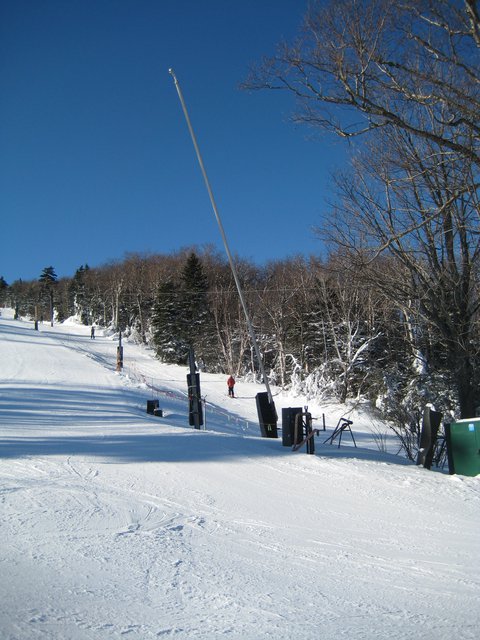 One of the greatest things about the Mouse Run Park is that it easily accessable via the Poma lift. So come and take some HOT LAPS with us here at Killington Resort!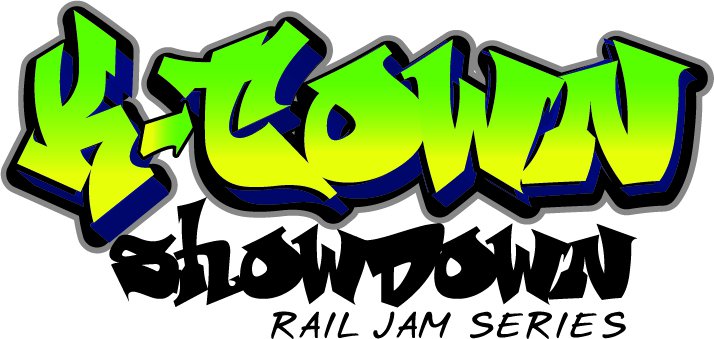 Spots are still availble in the K-Town Showdown Rail Jam. Check out http://www.killington.com for more information!