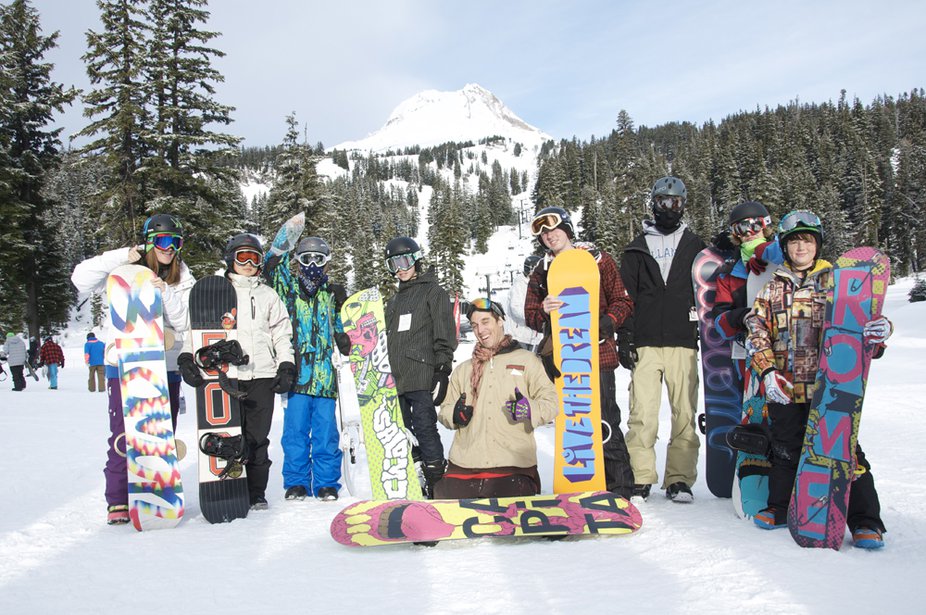 From February 13th through the 19th, Snowboarders and Skiers from around the World will be Flying into the Portland International Airport to come to Windells, a place to experience mind-blowing powder days and endless park runs suitable for beginners through Expert. Mt. Hood Meadows, Timberline Ski Area and Mt. Hood Ski Bowl provides lap-able parks, pipes, natural halfpipes, wind lips,rollers, banks, tree runs, steeps, cornice drops and wide open cruisers. Your coach is your guide to these secret spots, including the best place to build a BC booter to stomp your first backy ever!
Mt. Hood Meadows and the Timberline Ski Area are where some of the most advanced Winter riding in the world happens and their parks are among the best in the country. Campers will also have the chance to ride a fully lighted park at Mt. Hood Ski Bowl, America?s largest night time resort. Check out the Presidents Camp, along with Windells Easter and Spring Break Camps.
?Because winter camps are so much smaller, the entire staff gets to know every camper, it is definitely my favorite camps of the year? Year Round Coach Counselor, Katiah.
Related posts:Snowing at Windells102″ of Snow in NovemberMt. Hood Meadows pipe is open!