All photos by Laura Obermeyer.
Fall is showing promise for this being a significantly better season than the last for much of North America. Snow is falling and temperatures are low enough for resorts to fire up their snow guns, teasing the skiers itching to get back on snow. Luckily, multiple regions offer preseason skiing in one way or another.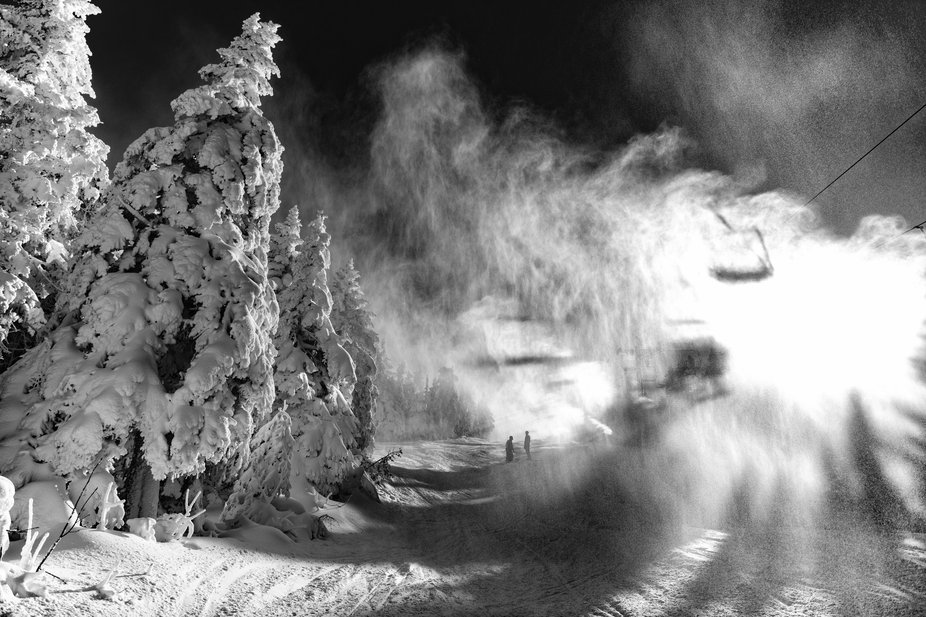 The East Coast is reputable for being home to a different brand of ski culture. A ski culture that involves seemingly unreasonable amounts of passion, grit, pride, and dedication. The skiing itself draws attention in ways far different than the glory of western states, and in turn, creates a different breed of skier. It ultimately requires an unusual mix of tolerance and passion. You either ski it because it's what you have, or you don't ski at all. When you like to ski, the former tends to be your choice.
Killington Resort, located in Vermont, is typically the first to open in New England. It even rivaled Arapahoe Basin, Colo. with an opening date of October 19th this year, Killington welcomed the preseason early birds with two runs of snow guns, moguls, and a three-person chairlift expediting the short laps available.
https://www.instagram.com/p/Bp5ltP9F29C/
Preseason skiing in New England is arguably the pinnacle of the previously described culture and attitude of skiers in that region. Even without a park build in place, kids were able to have fun swerving around the snowmaking whales and low hanging trees weighted by ice. It was reflective of the make do attitude, and it was clear that the passion required to drive well over 1.5 hours to get there for such conventionally poor conditions was at the core of it.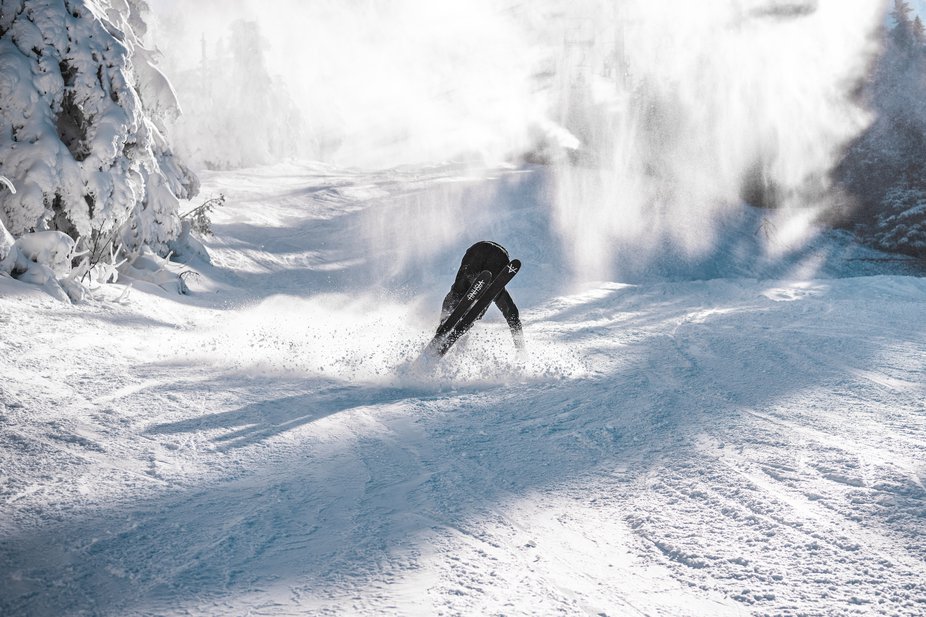 Swerving under the snow guns.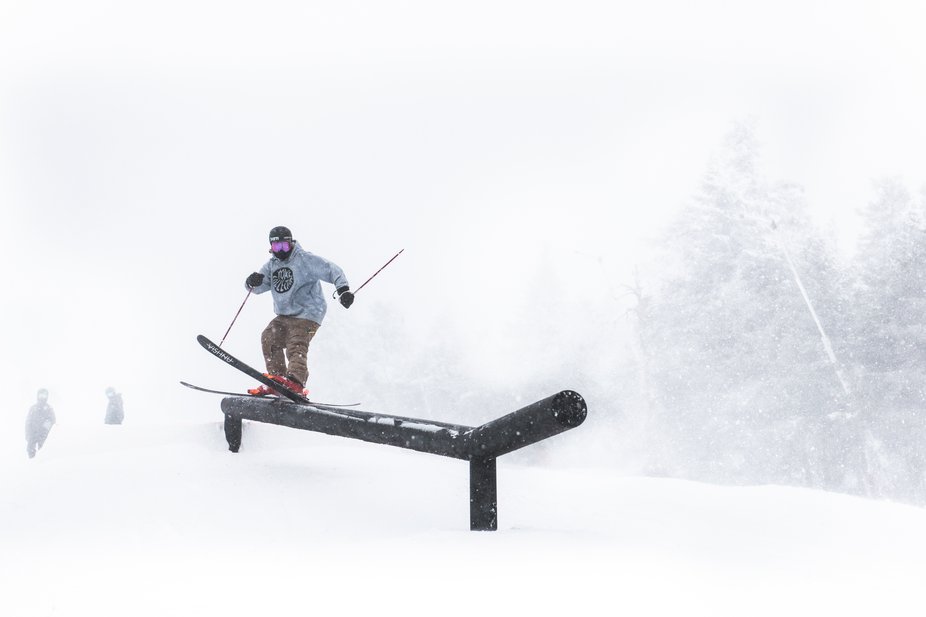 Calvin Bordick in the low vis.
Despite a real life Nor'Easter the following day, the same attitude remained. There was snow, freezing rain, wind, ice, crud; the whole lot. They were truly uncomfortable conditions, and yet the rails were being hiked and the lift line far exceeded the expected dozen people. Killington, aside from being a sick mountain with loads to offer, is home to the East Coast's true preseason scene. Their offering of buy one get one tickets is a huge plus, making it an affordable option if the ice rink backyard setup isn't quite cutting it for you. If you care about skiing enough to make it there, you care about skiing enough.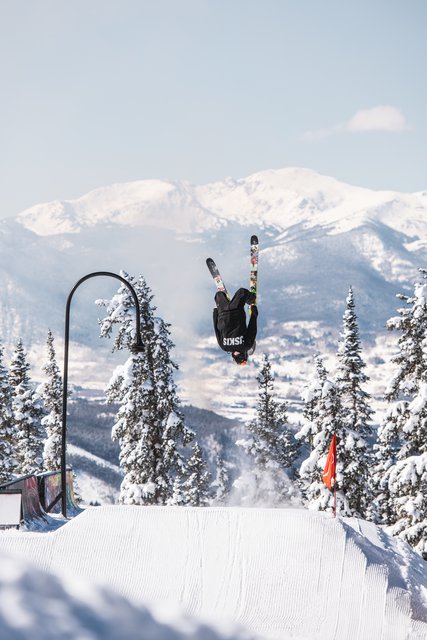 Zach Ryan on with the opening day backie.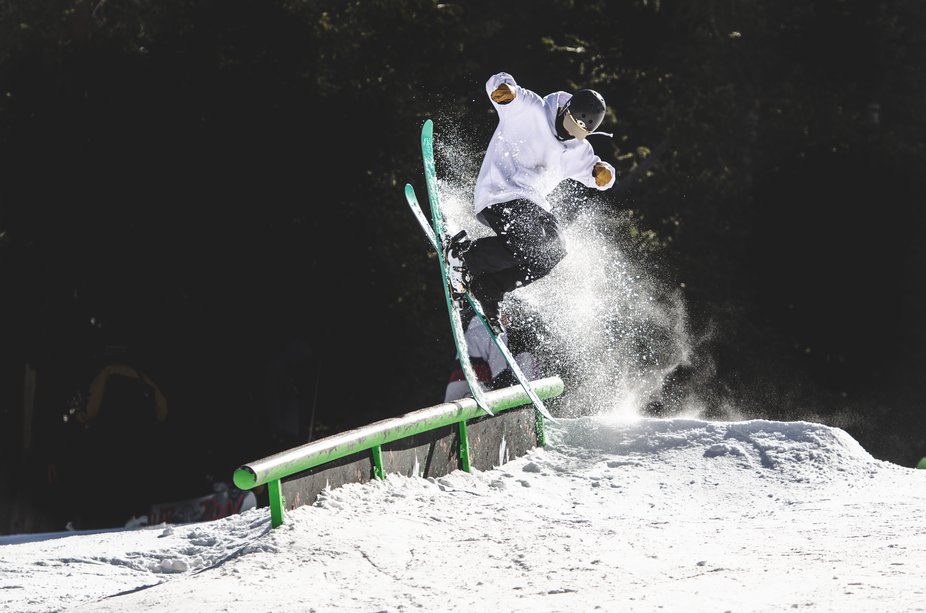 Charlie Greenberg with a nollie at A-Bay.
Colorado and Utah aren't short of preseason passion themselves, offering various DIY parks to bridge the gap before resorts start offering chairlift access to a more official build. Keystone and A-Basin both offer the latter, and never disappoint with views or vibes. Keystone for the last two seasons has put their park at the top of Schoolmarm, making it easy on the eyes. If you're willing to tackle the lift lines at A-Basin, the park there usually offers an early taste of what's to come. Either way, you're bound to see some banger first day clips.
https://www.instagram.com/p/Bp0VUYKlxpS/
The Bone Zone at Brighton is a DIY park that pops up the second snow hits the ground in Big Cottonwood Canyon outside Salt Lake City, Utah. It floods your instagram feed every fall and offers one heck of a preseason set up for the scene that resides in SLC. A wide spectrum of free skiers make their way to the Bone Zone, making it an entertaining dynamic of styles and tricks.
https://www.instagram.com/p/BbI2NJDBGXt/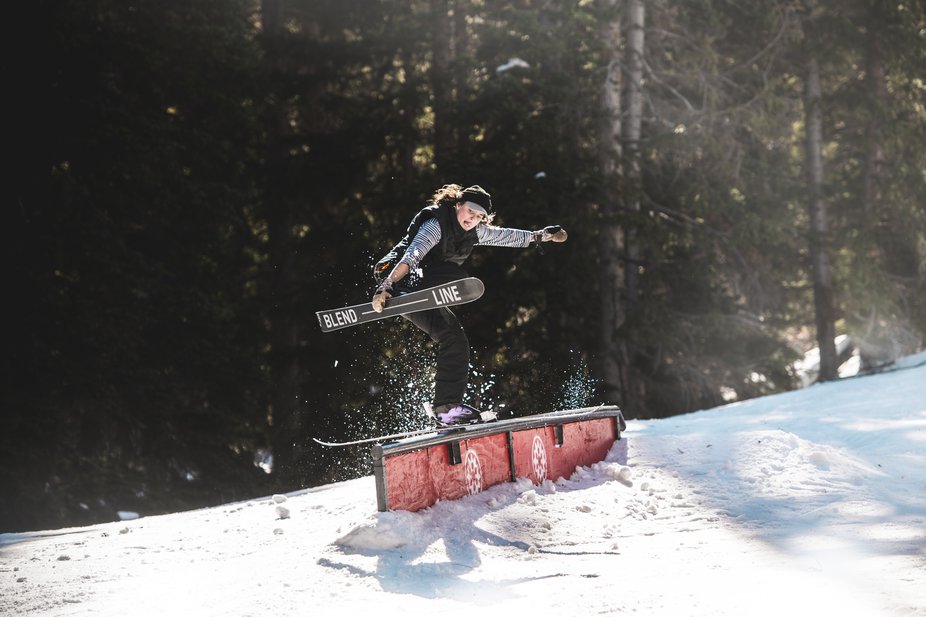 Taylor Lundquist with a Bone Zone Backslide.
Aspen Snowmass has a significantly smaller park scene than its neighboring resorts in Summit County, but that has little effect on the quality of the preseason offering. A similar Bone Yard pops up at the summer residence of the Snowmass park rails. If you can move and set it up without a cat and park crew, it's yours to hit.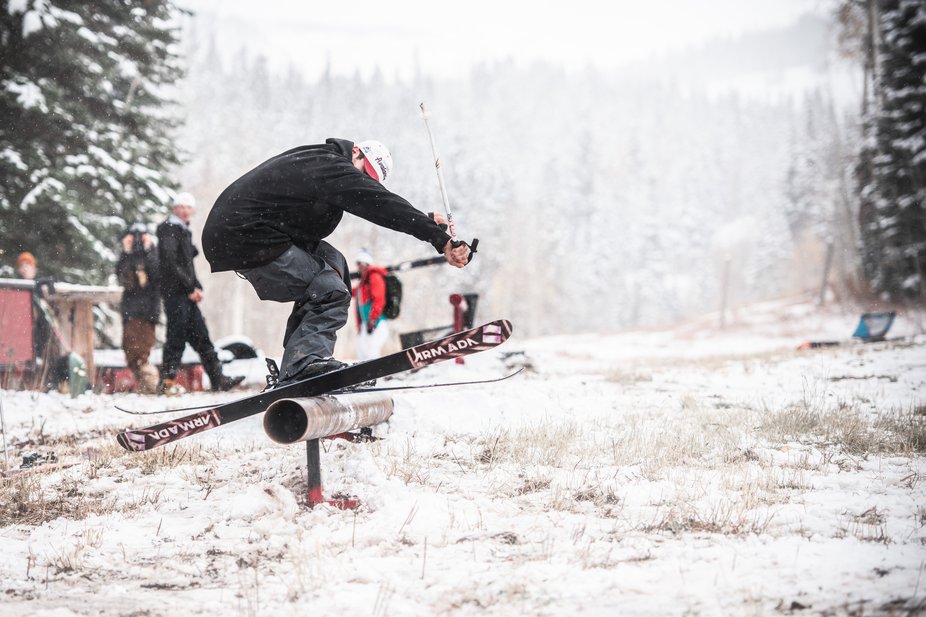 Thin coverage at the Boneyard.
Accessibility isn't necessarily a strong point of the Boneyard, but the trek up is worth it to spend the day hiking rails when you would otherwise be doing something other than skiing. The Boneyard is similar to Brighton's Bone Zone, sans a chaotic amount of people. It is chilled out, but the low key nature of the sessions in no way undermines the stoke.
https://www.instagram.com/p/Bp5hTaThlew/
Being around the energy of skiing is a powerful thing, especially if you haven't had the chance to ski since last season. It offers something that seems a little more tangible than browsing the social media feed and rewatching your favorite ski flicks. It is a reminder of the passion in like-minded people, and without a doubt one of the best ways to kick off the start of your season.