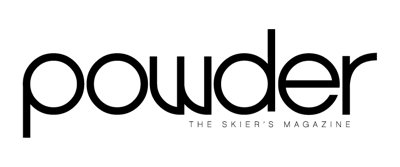 POWDER MAGAZINE WELCOMES BACK JOHN STIFTER,
NAMES MIKE TAYLOR AS NEW ART DIRECTOR
SAN CLEMENTE, CA (June 8, 2011) — POWDER Magazine, "the portfolio of the other ski experience" for 40 years, is pleased to announce the return of John Stifter to the editorial staff. Stifter, who served as the magazine's Associate Editor from 2007 to 2010, will be filling the position of Senior Editor held by Matt Hansen since 2007.
Hansen has moved back to the mountains, and will continue to represent POWDER as Global Editor. He will remain a vital voice in the magazine and be the main point person for all gear related stories and buyer's guides.
Stifter spent the past year teaching at-risk youth in Spokane, Washington, through President Obama's AmeriCorps program. "Although cognizant I cannot replicate Matt Hansen's ski-patrol 'stache, I am flattered to attempt to fill the massive boots he formed as Senior Editor," says Stifter. "I am grateful to return to the ski family and honored for the opportunity to assist the most prestigious ski magazine on the planet, especially during its anniversary Volume."
"Having Stifter back for our 40th anniversary year will be a huge asset," says POWDER Editor Derek Taylor. "His experience and insight will be invaluable as we transition into the next decade of POWDER."
POWDER is also excited to announce the hiring of Mike Taylor as Art Director. Mike, a 2010 graduate of the University of Alberta, has been working as a freelance graphic designer since 2004 for a range of clients, including the Calgary Flames, Jasper Brewing Company, Alphabet Snowboards and the Resort Municipality of Whistler. Most recently, he worked as a Production Assistant for Blake Jorgenson Photography in Whistler, B.C.
"I am incredibly excited and honored to become a part of the POWDER team, especially during the 40th anniversary of the publication," says Mike Taylor. "The magazine has an amazing legacy and to have the opportunity to be involved with it on the creative front is quite literally a dream job for me."
"Mike brings a wealth of experience, a youthful perspective and knowledge of the mountain and ski-town culture," adds Editor Derek Taylor. "We are keen to see where he takes the title visually."
Both Mike and John relocated to California in May and are currently working in the San Clemente office. Mike can be reached at mtaylor@powder.com, and John at John@powder.com. Matt can be reached at deepsnowhansen@gmail.com.
About POWDER:
For 40 years, POWDER, The Skier's Magazine, has been produced by and for those who embrace skiing, and is developed through a collective love of two things: good skiing and good magazines. Since it's inception in 1972, the strength of the POWDER title has been based on authenticity, experience, and respect for its readers—the most passionate, dedicated, and loyal in the sport. POWDER is part of Source Interlink Media's Action Sports Group (ASG) / Grind Networks that reaches more than 10 million active sports enthusiasts through an integrated network of magazines, online properties, events and television programming. For more information, please visit http://www.powdermag.com.
About Action Sports Group / Grind Networks
Reaching more than 10 million enthusiasts, Source Interlink Media's Action Sports Group (ASG)/Grind Networks is the dominant force in the action sports and adventure sports arenas. In addition to publishing leading lifestyle publications such as Surfer, Surfing, Snowboarder, Skateboarder, Bike, Paved, Powder, ATV Rider, Dirt Rider, Canoe & Kayak and SUP Magazine, Source Interlink Media's ASG delivers a cutting-edge network of online properties such as Fantasy Surfer, events and television programming. For more information, please visit http://www.actionsportsgroup.net.
About Source Interlink Media, LLC:
Source Interlink Media, LLC, a subsidiary of Source Interlink Companies, Inc. is the premier source of special interest media in the United States. With more than 70 targeted publications, 90 websites, 800 branded products, 65+events, and TV and radio programs, SIM is the largest provider of content to enthusiast communities interested in automotive, action sports, marine and other niche activities. The division's strategy is to wholly focus on targeted audiences by leveraging and expanding upon its core market-leading brands through a multiplatform media approach.