DENVER, COLO. – December 01, 2015 – Phunkshun Wear announced today their partnership with Windells Camp as the snow destination's official facemask. The first 150 camp registrants will receive a complimentary custom 'early bird' Phunkshun Wear x Windells facemask, with exclusive collaboration product available for purchase at the camp's retail store through Summer 2016.
"I'm really excited to work with Phunkshun as a camp sponsor," said Jason Arens, Director of Marketing for Windells. "I have been using their facemasks for the past several seasons and have not been able to find a mask that compares for mid-winter riding or hot summer sessions on Mt. Hood."
The exclusive facemask was designed by Windells and features white on black graphics, including a Windells logo and playful doodles, similar to what you might see on the notebooks of campers as they count down the days to their session. The technical attributes and design of the mask on Phunkshun's single layer tall fit are perfect for hot, sunny days under the Magic Mile. The mesh-inspired proprietary Phabric construction is breathable and moisture wicking, avoiding foggy sunglasses and sweaty collars, while providing UPF 50+ sun protection.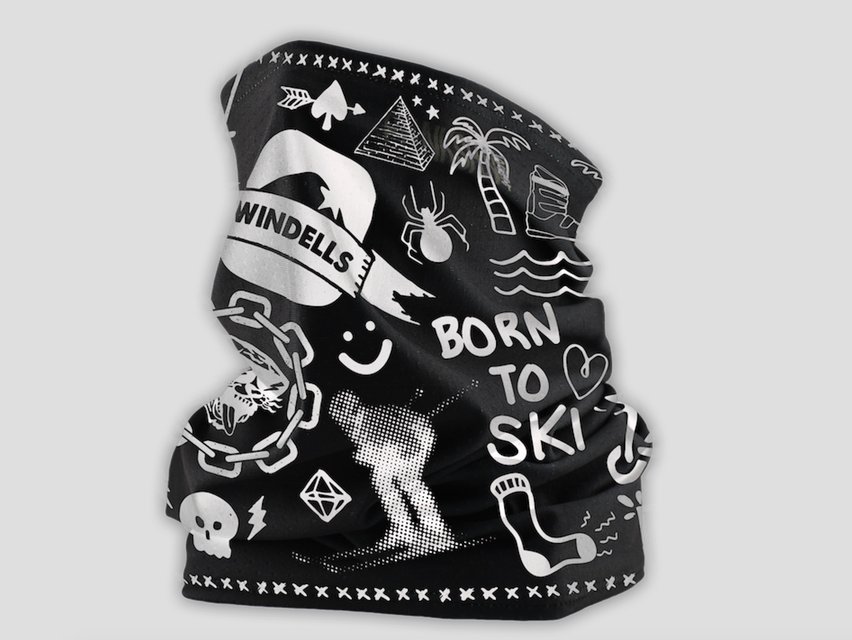 "We are thrilled to be working with one of the oldest summer ski camps around and are stoked to be outfitting both staff members and campers with custom Phunkshun Wear masks," said Jason Badgley, CEO of Phunkshun Wear. "We look forward to visiting Windells this summer and watching the next generation of rippers put our product to the test."
The custom mask will be available to campers who sign up before January 15, 2016 as part of their "Early Bird Package". However, additional styles will be available for purchase at Dex's, Windells' retail store, this summer. Phunkshun will also be creating additional styles for camp coaches and diggers, ensuring everyone on the hill will be stylish and comfortable.
About Phunkshun
Officially founded in 2011, Phunkshun Wear has been manufacturing facemasks in the Rocky Mountains since day one. Originally designed to fulfill the needs of ski and snowboard instructors, Phunkshun Wear continues to produce items that stand up to winter weather conditions and protect from the elements.
All manufacturing takes place in beautiful Denver, Colorado. We cut, sew, and decorate the products ourselves. No outsourcing over the pond for us, we prefer to have as much of the production process takes place under our own roof. This is how we ensure that all our products meet our incredibly strict quality control guidelines.
About Windells Camp & Academy
Nestled below infamous Mt. Hood, Oregon, Windells Camp & Academy has been a leader in on and off-snow experiences for snow led youth for over 25 years. With a mission of life improvement through skiing, skateboarding, BMX, and action sports alike, Windells also boasts a year-round, accredited 7-12 private school with notable alumni such as 2014 Olympic medalist Nick Goepper.
###