words and photos by Reed PurvisCurrently in the middle of one of the last summer sessions with sunshine forecasted for tomorrow after precipitation today and more on the way later this week, campers are both exhausted and excited. Long days on the mountain followed by Spanish classes, three course dinners in the new lodge, and long nights at the discothèques' leave everyone wishing, wanting and yearning for more, yet unable to physically handle more activities. Also, there's not enough time in a 24-hour day for more fun. Maybe if we lived on a planet with 30 hour days, or even better, if we didn't have to sleep at all. How sweet would that be?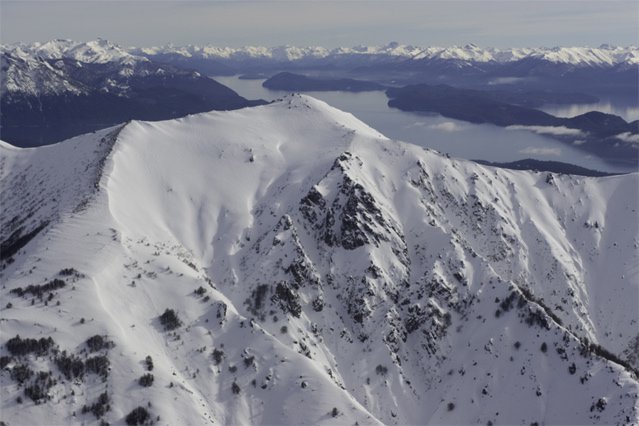 who else is booking their trip for next summer?Of late, mountain activities are divided between the following (multiple choice review quiz later so pay attention!): riding the park here at Cerro Catedral, which is full of rails, boxes, and a wall ride, riding through the forests that are filled with an endless array of rideable stumps, dead tree jib pillow thingy's, short pillow drops, and bamboo, and finally, building jumps and descending the steeper lines up top when there is lots of sol. With the combination of these unique forests, the lake, and the location, it�s like riding in Japan, Lake Tahoe, and Argentina all at the same time.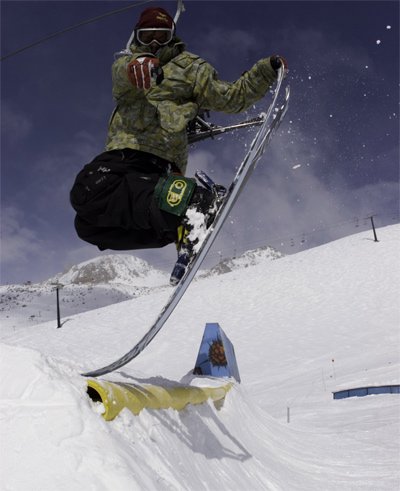 Garrett RussellAlong with coaches Garret Russell and Mauri Cambilla, Pep, Dash and a good portion of the skier group have been charging around without poles, discovering a new balance, a liberating feeling that tingles its way up the spine, and easier grabs that result from having the use of all ten fingers. Campers are stoked not only to be riding around with such innovative skiers as Pep and Dash but to get to know them quite well on a social level as well. The theme of the current session is friendship and love, because without love we perish.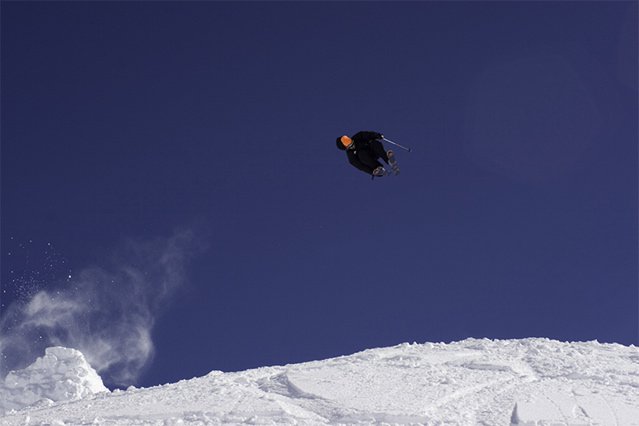 Dash LongeToday various skier and snowboard groups united for a jump session on the top ridge of the Laguna area while the other groups rode the terrain park or improved their skills on two previously built stepdowns off a corniced ridge. At the top of Laguna, a short but steep in-run ramp with an almost stepdown style launch dug into the side of a windrift made for a really cool and unique feature. Pep put the first set of tracks in the landing with a zero spin and followed it up with a switch cork 5. James Heim stomped a sweet cork 7 and campers Vanessa Aadland and some mysterious camper whose name is hiding from me attempted 360's off their first powdered landing backcountry jump while Dustin Linker dialed in his Misty rotations. Had it been windy, the 100 foot or so tall spire of rock right next to the jump would have served as protection from being blown astray, although it was not physically possible to miss the landing since it was sooo wide and sooo long. And so fresh too... there was a foot of fresh Andean powder covering the top third of the mountain. The jump provided unusually exciting in-flight entertainment until the landing was bombed out.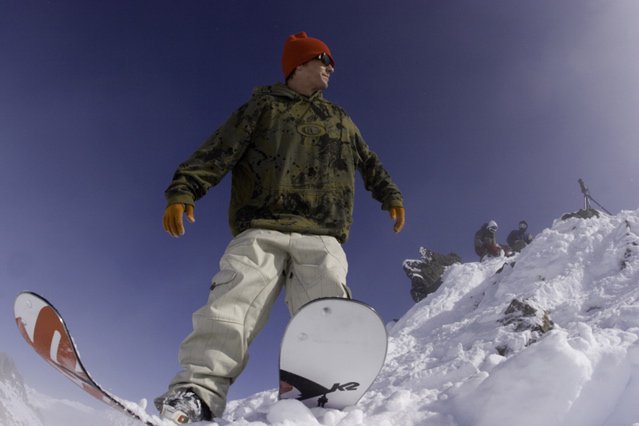 Pep shaping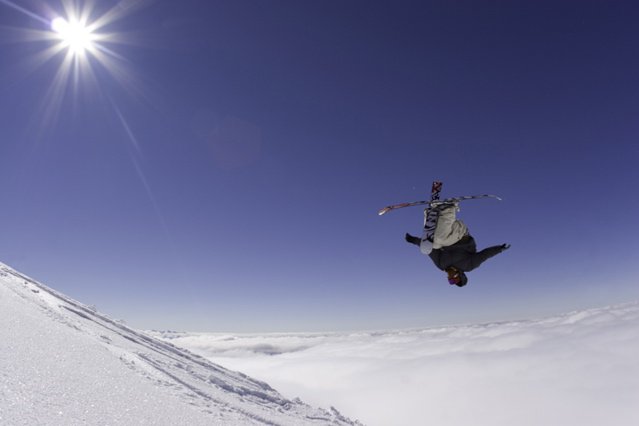 Pep flippingFrom the shadow of the rock spire off down the mountain we went through the powder laden bowls and cirques of Laguna, across the Grande Traverse, through the Enchanted Forest, across the Bridge of Jabar, up the Plateau of Lucid Thoughts, over the barren Lake of Fulfilled Dreams, under the Arches of Hope and Prosperity, through the Fertile Plains of Plenty, and into the shopping center/mall at the bottom of the mountain, filled with ski shops, clothing shops, restaurant type places, promotional models and an escalator. Then the camp bus arrived to make sure everyone was returned back to the lodge for an avalanche/backcountry safety course with camp guide Skylar Holgate followed by classes de espanol and a super duper gourmet 3 course Argentine meal. Then, this process repeats itself the next day, minus a few minor details since no two days can be exactly alike.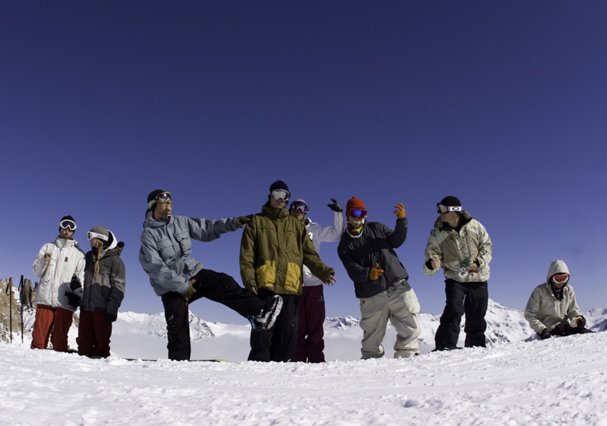 the South America Snow Sessions crewSASS�s friends: Oakley, Capita, Eesa, Unityhttp://www.sasnowsessions.com