Peak 38 Mountain Division is offering a $1000.00 scholarship to one lucky skier or snowboarder to help with competition expenses , plus Mountain Division swag like a custom wrapped helmet and more!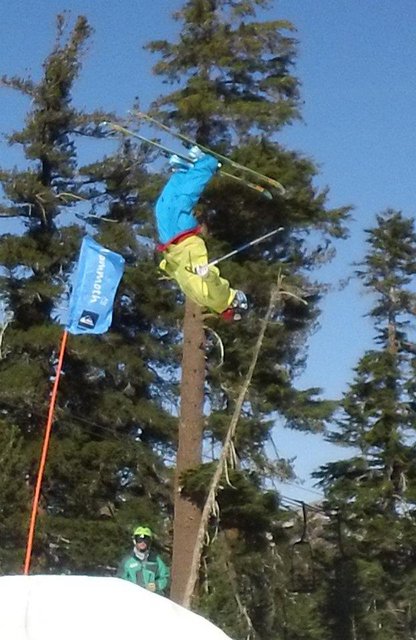 We bring the news and events off ALL the different aspects of skiing and snowboarding. And just like our reporting we want to help out a new, up and coming athlete whether you race Alpine, crush the Park and Pipe, charge Big Mountain, shred Moguls or drag race down a Skier Cross or Boardercross course! We want to see what makes you do what you do, how well you do it and why you love it!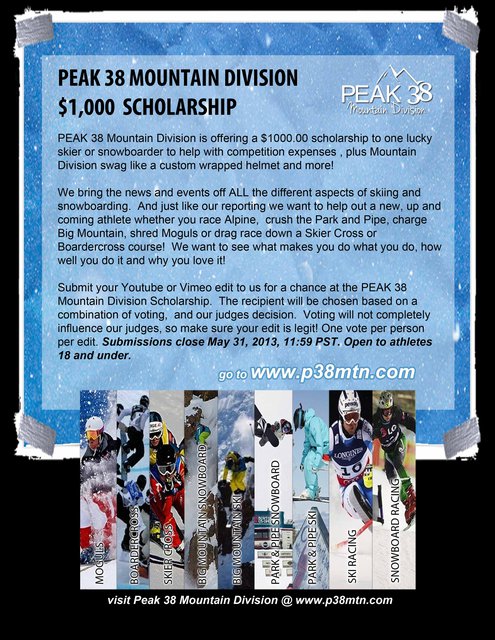 Submit your YouTube or Vimeo edit to us for a chance at the Peak 38 Mountain Division Scholarship. The recipient will be chosen based on a combination of voting, and our judges decision. Voting will not completely influence our judges, so make sure your edit is legit! One vote per person per edit. Submissions close May 31, 2013, 11:59 PST. Open to athletes 18 and under.