Tremblant's park is definitely coming along. Northside is fully operational and Southside looks like its got a good base of snow. Looks like a mid-January opening for Southside seems pretty reasonable at this point.Here's a walkthrough of what you can expect to find in the park at the moment (January 3rd, 2010). Is it really 2010 already!? damn.Took all these photos with my new GoPro. Need to upgrade my computer so that I can edit some video - the video quality is just too sick for my computer!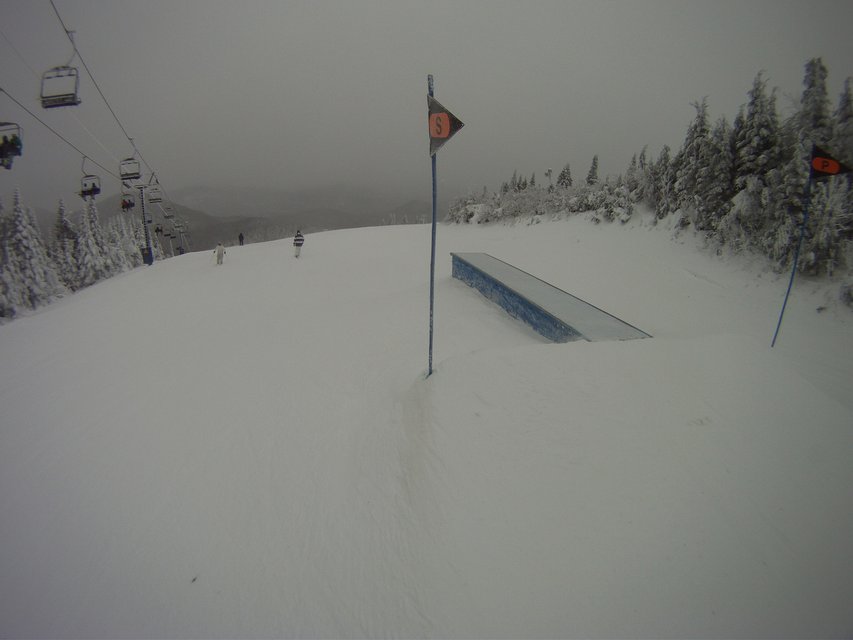 Things start of with a flat box. This one now has a good landing, as opposed to last time I was there.Then you have the choice between the jump or the rail line. The jump is pretty small and doesn't photograph well so here is the rail line:
Option of the cannon box or the trapezoid box. You need lots of speed into these. I haven't decided if I like them or not yet.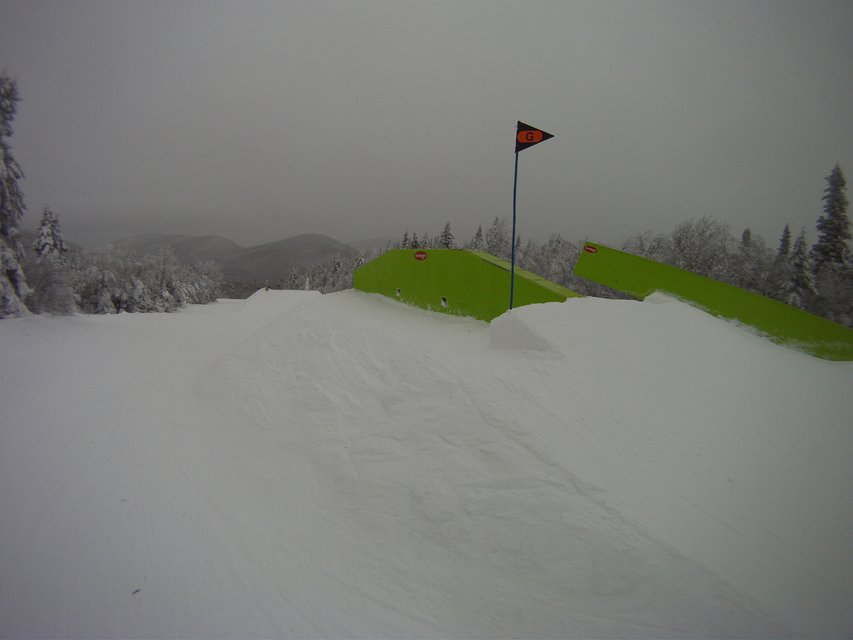 Another shot of the cannon box.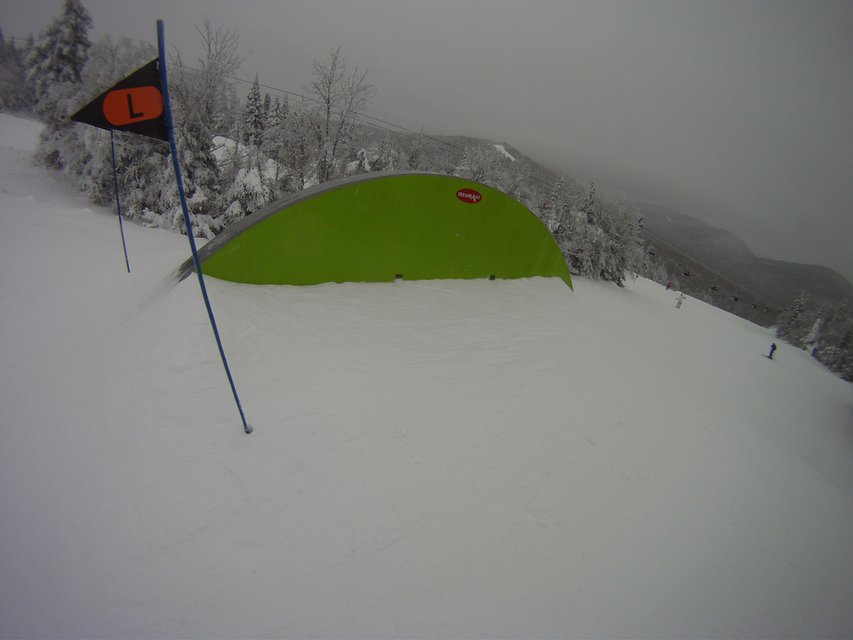 Right after the cannon/trap box you can either hit the small jump or the rainbow box.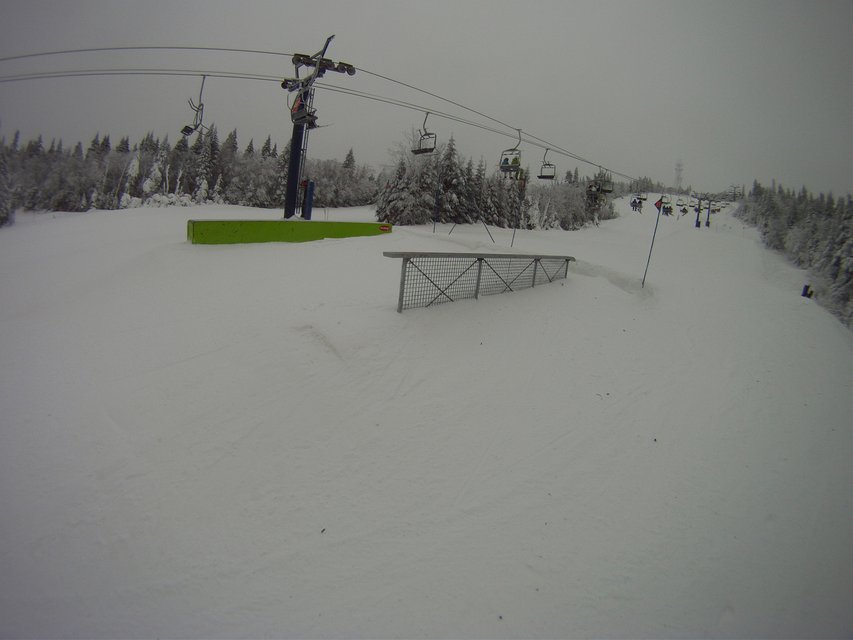 These are the rails after the jump.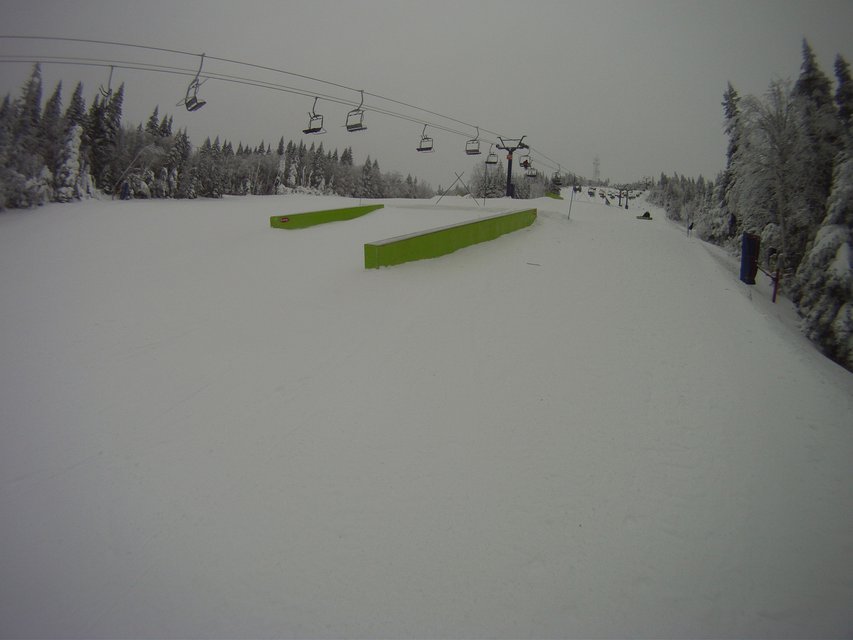 Two down boxes after the rail/box in the photo before this one. I wish they set up more features like they did this down box. Good jump on, smooth landing off and not too high off the ground.The next set of rails can be found on Alpine, which is a run right beside Beauvallon.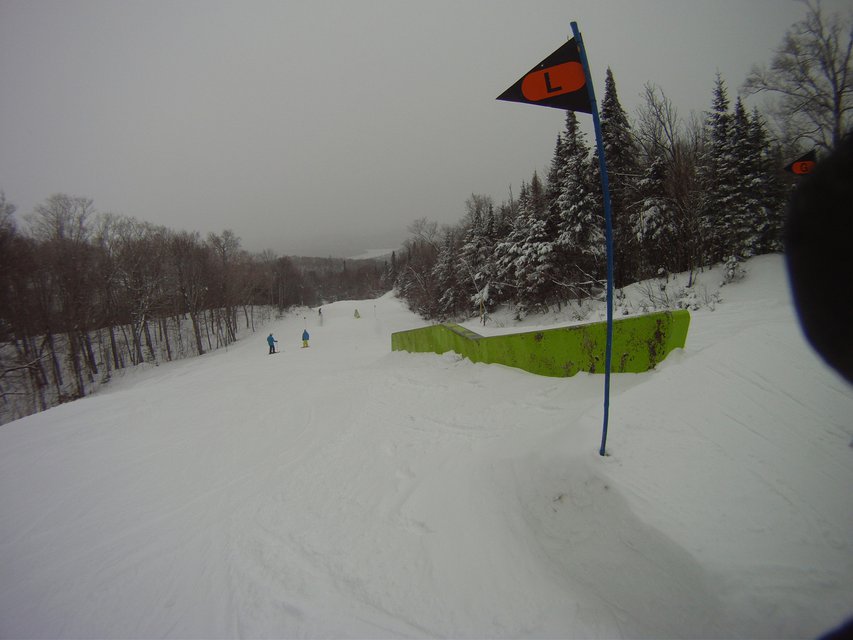 Dirty DFD box. This is a Tremblant classic.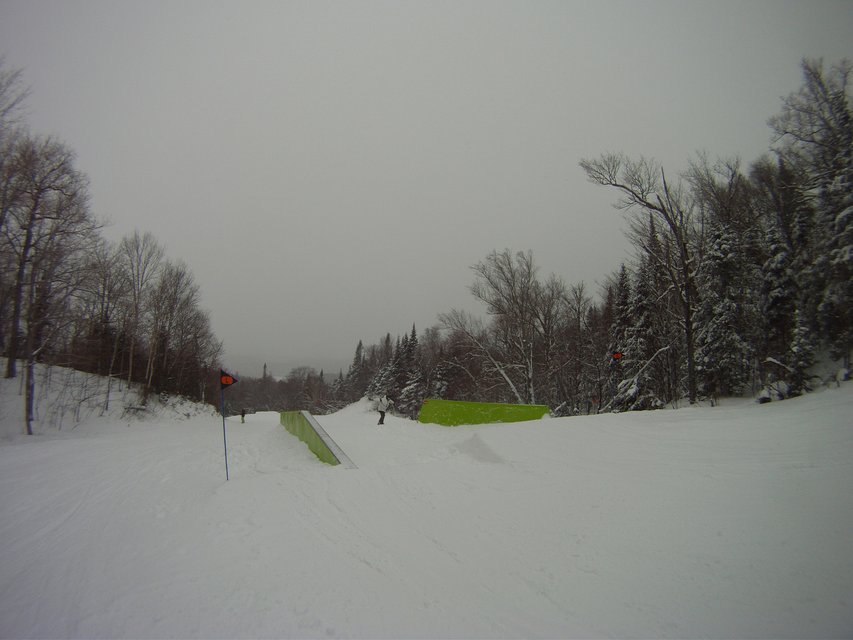 Ledge box and pyramid box? I like when they have this setup down flat better personally.
And finally there is the 10 foot rail and this mail box setup super low to the ground so its perfect for learning those new tricks!Happy new year everyone! Take er easy!