For the past few days, the park crew has been working all day and all night to build the Sundance Terrain Park.
Tons of snow has been blown all over the park, and it is being put to good use in the new jump line.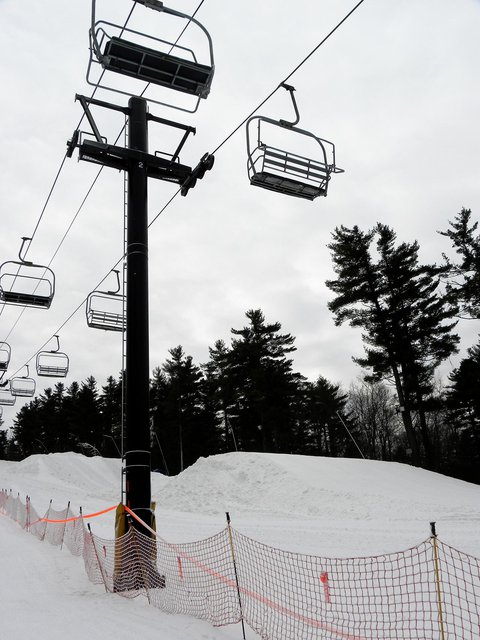 First jump in the line; a 30' true step down, with a nice, steep landing to set you up for the 40' tabletop step over.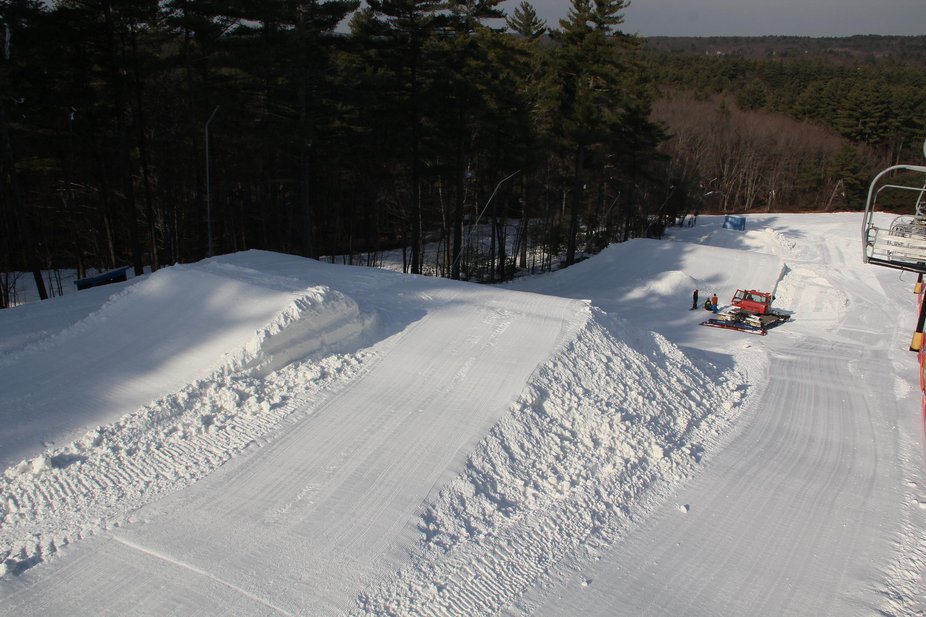 The Nashoba Valley wallride has been put at the bottom of the park.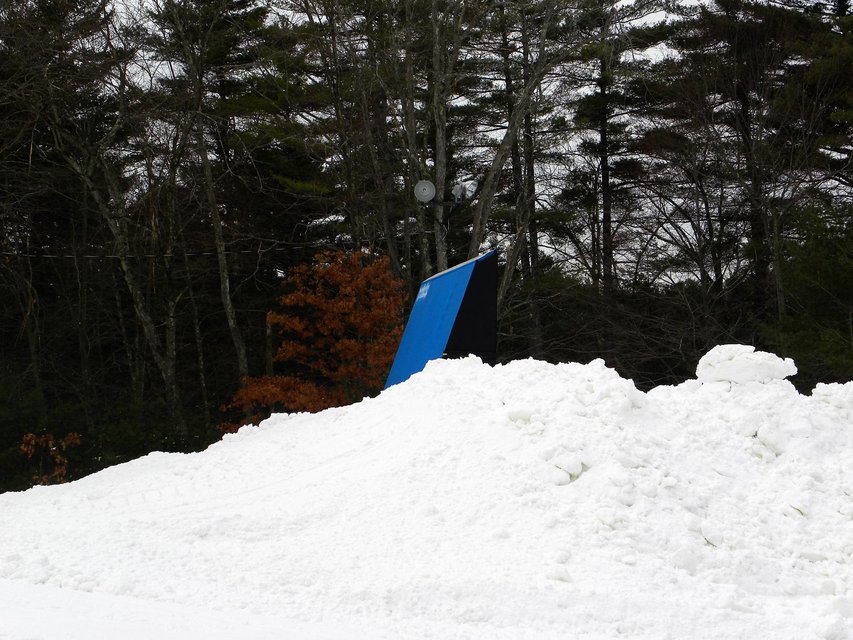 16' flat rail to a 16' down wooden dancefloor.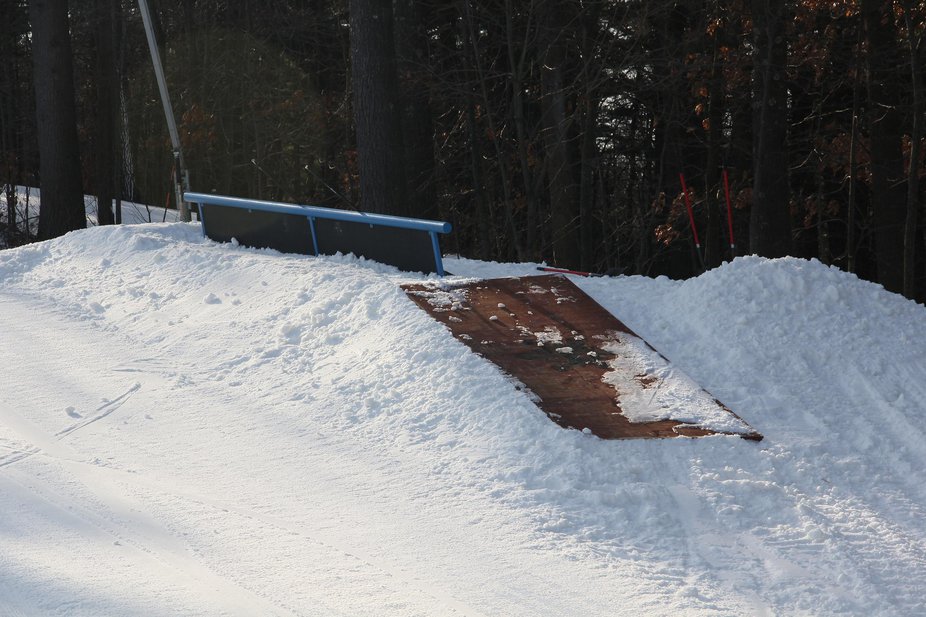 30' flat box.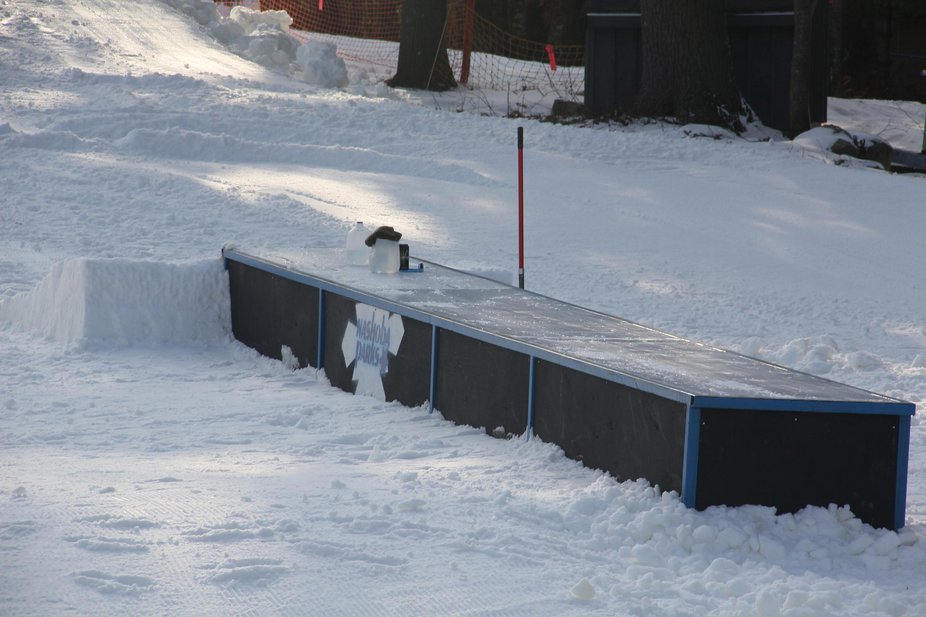 A close-up of the step down.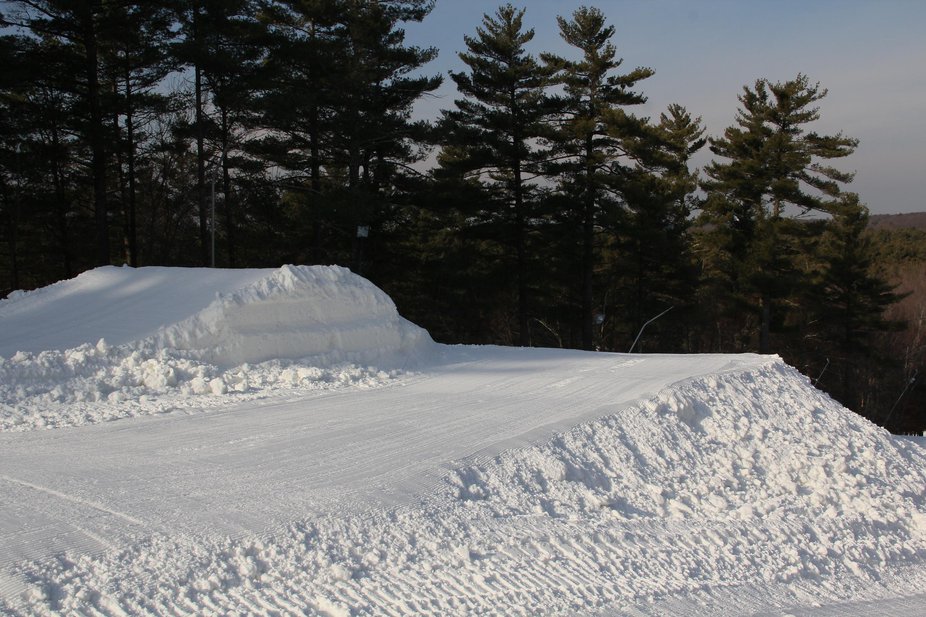 The Sundance Terrain Park will be fully open for skiing and riding at 8:30 tomorrow morning (Saturday, January 7th), with many more features than the ones shown in this update. Get stoked.