Pimpin Park Pics Yo!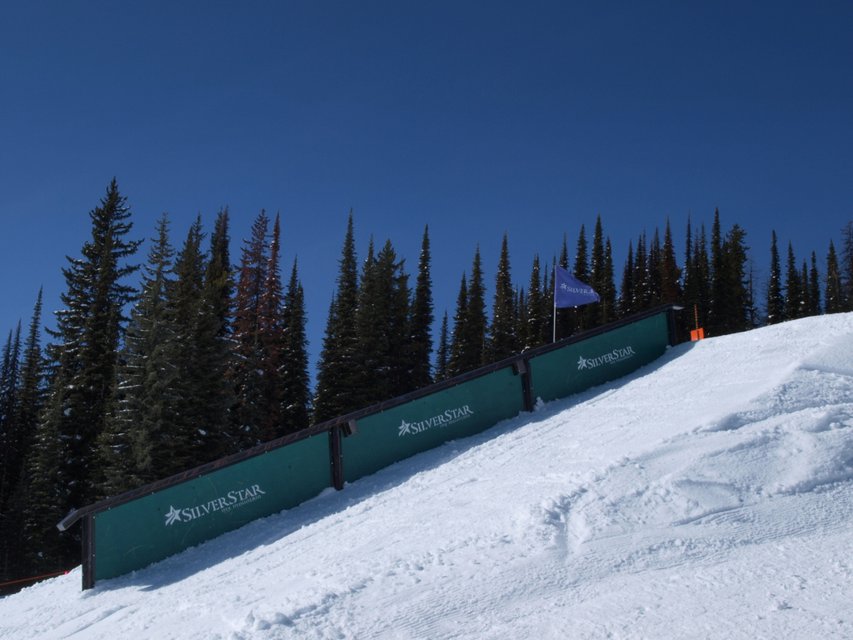 24ft Down Bar
Hot new double stacked barrel bonk, make some noise people!
 
Bang!
 32ft Street Down Ledge Take off.
Silky?
40ft Round Down Rail
Culvert Cannon bonk followed by a qp with mailboxes and tractor tire jammer. Nice flow.
Look uphill.
Lower rhythm section. These jumps can chew you up and spit you out if your not on the ball, but once you get in the zone, there are endless possibilities.
Looking uphill
Upper jump lane. Currently being demolished and rebuilt with Showdown size wedges!
Nice 45fter.
Medium Flatdown
New Down Flat down being sized up by the park crew
Yes the curtains do match the drapes!
I like to call this kid the Schuster Booster, cause he just sends his tricks so damn huge! Joe Schuster takes a reverse 720 into the outfield on the new 70ft stepdown. O'doyle rules. Welcome home Joe!
The best part of building new wedges is destroying the old ones. Groomer Mike gets his push on last night.
As the SS park has no snowmaking, we count on mother nature to supply the marching powder for our features and jump rebuilds. We weren't sure where we were going to get the snow for the wedges, but groomer mike has a few secret stashes kicking around. Just don't tell the ops manager where the snow came from.
Thanks everybody for supporting the SS park this year. As I said before the Showdown course is being constructed as we speak so check back to get the down low and see pics of the freshly constructed jump line. The large side will be looking like 50ft, to 60ft to 70ft. don't worry though, side cars are also being rebuilt for more intermediate users.
Taker Sleazy Folks. See you in the beer gardens!