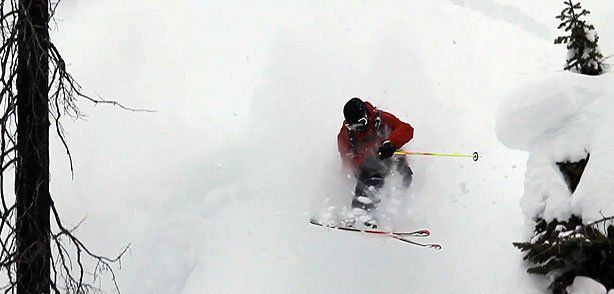 Paddy Graham has had one hell of a year and that's not an exaggeration. He's been all around the world and made one of the best movies this year with Legs of Steel. So how do you put everything together from a season like the one he's had? Well, he's done a pretty good job of creating his own season edit.
Filmed and edited by Andre Nutini.
Paddy is sponsored by:
Völkl skis, Red Bull, Oakley eyewear, Marker bindings, Leki poles/gloves, Giro helmets, Dalbello boots, Bawbags, Dalikfodda and Sterling socks.
"Thanks to all my sponsors, family and friends for all the support. Here's to riding with my friends and Legs Of Steel!"
Related posts:Paddy Graham Blog-First shoot of the season Last weekend we had the first park shoot of the...
Paddy Graham in Davos. Paddy Graham spins a smooth 360 in the Davos backcountry...
Five Minutes With Paddy Graham Paddy Graham popped over to see us the other day...