I am starting my trip to Argentina from Alaska. From Fall to Spring, some people were asking why I am going so late, well this time worked best for the Atomic Crew of Dana Sage and I. Dana is almost 6 months from ACL surgery so every day he waits is better for him. The unfortunate thing about going to Argentina this late (other than possibly missing the cold snow) is missing the Revolver Premiere. I am kind of bummed, but I will be going to the Spokane premiere so not all is lost.
I was procrastinating the fact that I had to pack for this trip, but my new gear from Dakine got me motivated. That along with the excitement of skiing on the 2011-2012 blog, and my Saga Jacket. My brother Travis came over to take some photos of me getting organized. My flight was leaving at midnight, so I think I started packing at around 9:00. I got a bit confused and a little bit nervous when my flight was scheduled to leave at 12:35 a.m. on september 7th, so I had to be to the airport on the 6th. I checked and rechecked my flight time to make sure I didn't mess it up.
A big thanks to my brother, Travis Durtschi, for taking these pictures the day before his birthday. Oh yeah, my sister and him are Twins so Happy Belated (sept. 7th) Birthday Erica Durtschi!
That all fits in two bags and a backpack.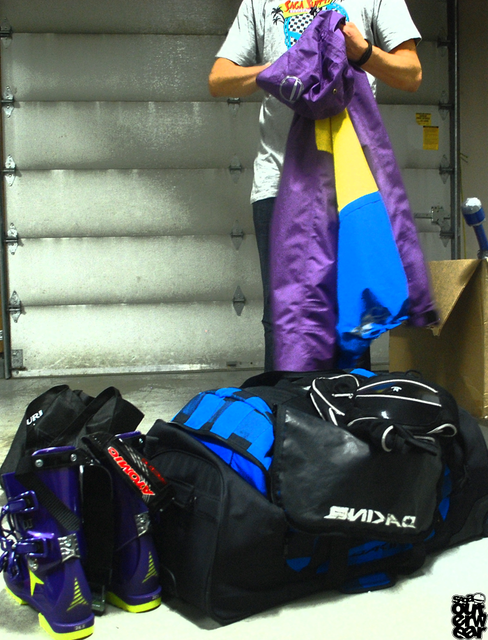 The garage is a good place to pack, lots of space is key.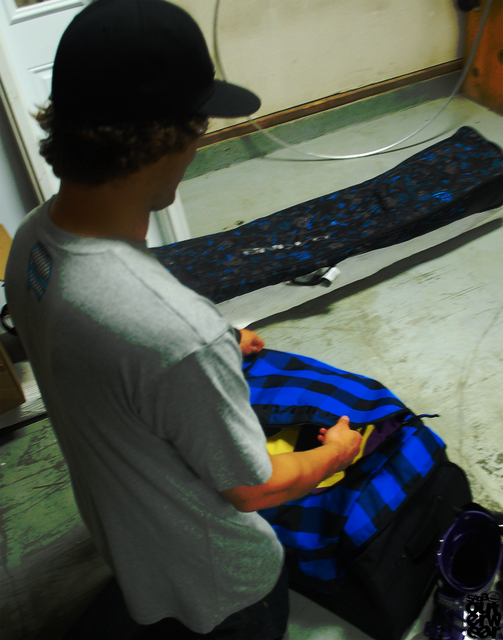 Thanks to Scotty from Dakine for the new travel bags.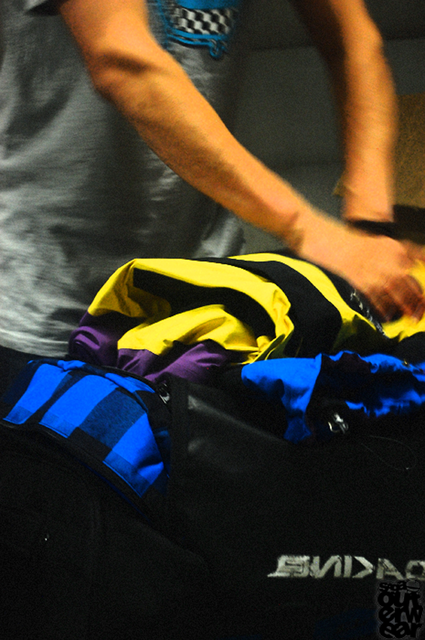 It all fit.
Related posts:Mt. Bachelor With Unified ProductionsPBP "Revolver" Pre-sales BeginHaines with Hans Chr Gulsvik