In his own words, the most prolific polar bear in all of skiing tells the tale of his adventures through the winter months. Hello Internet world, this is Jeff Kiesel. This season was a rather mellow one for me, and I spent most of my time in Utah shredding Park City park and various powder locations. The season started out pretty powy, and I certainly got my earliest pow turns, which was neat.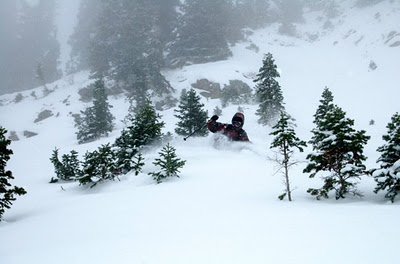 Park City hired a new park manager this year and it couldn?t have gone any better, right from the start the park was amazingly sick, they had a 3 jump line (never seen that in early season PC!) and a bunch of awesome jibs. They even had a separate rail park as well.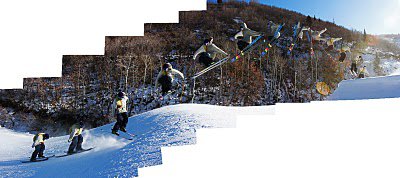 Late November/Early December at PCMR from Evan Heath on Vimeo.EARLY SEASON PARK PREVIEW classic GoPro footy from Elder Taylor Brody, showing the superfun early season park on it?s last legs right before Pick ?n Shovel opened, see you in a year and a half buddy!In December, I started coaching for Axis Freeride up in Park City for another season. That couldn?t have been more fun, due to the awesome coaches and even sicker kids! Definitely be on the look out for these little PC steezers, in a few years they?ll be running this show.Coaching the superpros of tomorrow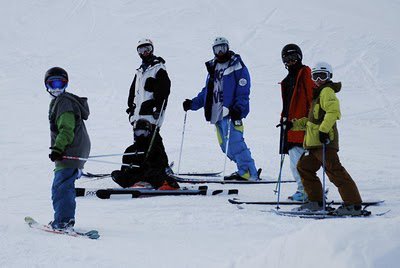 Also in December I tried to make it to Rails to Riches back east at Killington, but due to the delaying of the comp and my school schedule I couldn?t make it, super bummed about that but I was stoked to see Lil John, Compton, and Will absolutely slay the set up via the internet and take the podium.Since I didn?t make it to Killington, I did a bunch of park filming with filmer extraordinaire Paul Braunstein with his delightful new 7D in the wonderful parks that had just opened in lovely Park City.The Re-Up from Paul Braunstein on Vimeo.I hadn?t done a slopestyle in some time so I decided to try out the Aspen Open. The course was far more gnar than I was used to and took me awhile to get the hang of, but I kept it mellow in the sub-par weather and somehow managed to beat some dubs and make it into finals (side note-McRae Williams got the most screwed, kid had the sickest, styliest, techest run of them all, but did not make finals. He?ll be winning comps next year for sure, you?ll see). This was the first time I?d ever made it past a qualifying round in a slope, and ended up blowing both my runs in finals. Still got 9th though!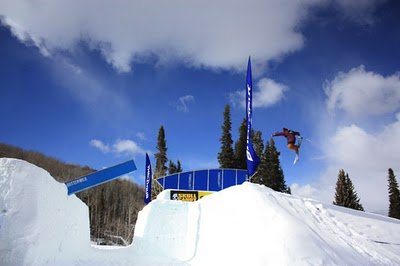 When it snowed in Salt Lake, I tried to get after some city features with 4bi9, but the snow was rather scarce, and I ended up just filming more Park City with Paul and Eheath.Slushyparkalisticadillacmusik from Paul Braunstein on Vimeo.Surface/Causwell team afternoon at PC from Evan Heath on Vimeo.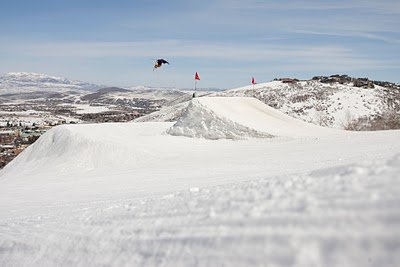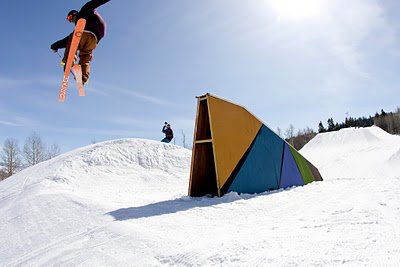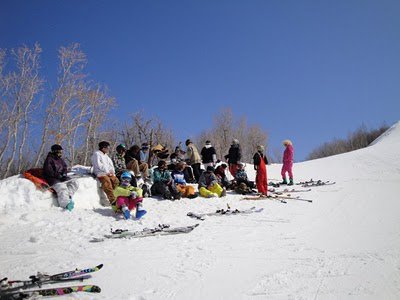 I even got to go to The Canyons for a super fun, super slushy, super cloudy day complete with a huge group of homies, a grill, PBR, and Chuck?s epic van.A Day At the Canyons from Paul Braunstein on Vimeo.In the spring, it was back to the school grind, and mellow Park City shredding and coaching. When the end of the semester came, traveling got a bit crazy, I went to Breck for Spring Massive which may have been one of the most fun weekends jam packed with way too much skiing. 2 days after getting back to Salt Lake, I departed for the Orage Masters with the Surface crew, which may have been the wildest few days ever, and easily the most fun competition I have ever been a part of, despite the poor weather. I don?t think I?ve ever screamed as much during a competition, but Matt Margetts definitely got the volume up with his ridiculous frontflip over the hip during the finals. I also hadn?t done a liu kang in awhile, but ended up doing many in our only round of competition (thanks taylor seaton).Surface at the Orage Masters from Evan Heath on Vimeo.After Masters, I took a bunch of finals, wrote some papers, and gave a few presentations to finish up my 2nd to last year of college, only to leave a week after to go to Timberline, OR for the ever-so-fun West Coast Sessions. The weather wasn?t the greatest, but everyone was still shredding like it was bluebird. Once the weather got nice on the 3rd day, I ended up taking a bit of a digger and rocked my head pretty legit. Super bummed because I missed out on an EPIC jump session, but I was stoked because I was able to grab hold of Paul?s 7D (due to his acquiring of ?the sickness? that plagued many at WCS) and capture some of the ridiculousness that ensued.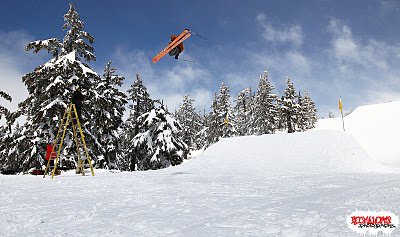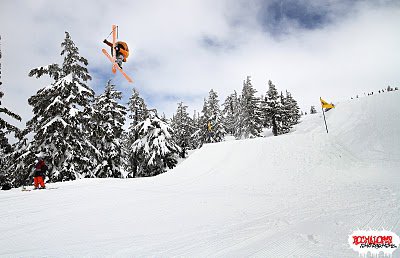 Now I sit in Salt Lake City, on the chill for a few weeks before I head back to Timberline to coach at Windell?s, the funnest place on earth! Stoked to keep the winter going, and hopefully you?ll all be shredding for the summer as well!
var gaJsHost = (("https:" == document.location.protocol) ? "https://ssl." : "http://www.");
document.write(unescape("%3Cscript src='" + gaJsHost + "google-analytics.com/ga.js' type='text/javascript'%3E%3C/script%3E"));
try {
var pageTracker = _gat._getTracker("UA-16248534-1");
pageTracker._trackPageview();
} catch(err) {}