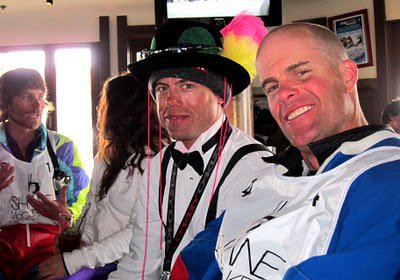 Last weekend I had the pleasure of competing in the Pain McShlonkey Classic . Things started out Saturday night with the best 80's cover band I have ever seen play, Tainted Love, rocking the Plaza bar like it was New Years Eve in 1999. Everyone dressed in their best 80's attire and prepped for Sunday's extreme small mountain competition.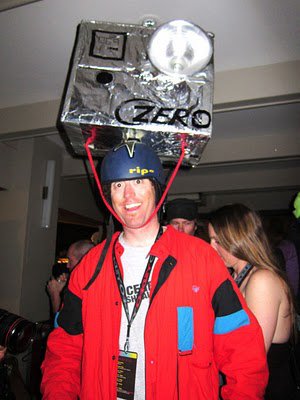 I have never been on a pair of snowblades in my life and I will admit I was nervous dropping into the small mountain venue for my first run. I did a tandem run with Suz Graham and we crushed it!! Somehow I managed to stomp a cliff and a front flip on those small little things. I ended up taking 2nd in the small mountain comp right behind the legendary Wendy Fisher.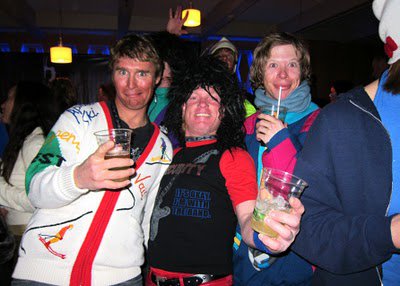 After the small mountain competition, the 30 of us decided to shred the fingers on our blades. I have never seen anything like 30 snowbladers dropping into the fingers on KT-22. It was one of the most fun runs of my life. Thank you Shane! The Chinese Downhill took place in the afternoon starting at the top of KT-22. There were 60 snowbladers total dropping in a once in an all out battle for the golden saucer. With flat light and chopped powder conditions, plenty of rag-dolls ensued. The PMS was one of the most fun competitions I have ever been a part of. I couldn't help, but to think of Shane all day and smile because I know he would have been loving it.