Following two successful rounds and two extremely excited winners, the third and final round of PG<13 is over.
Sean, like in every round, once again took the time to watch every single video (not just the top 10), as this contest is very important to him, and after some internal debate that caused this announcement to be slightly delayed, the 2010 Red Bull Cold Rush champion has selected the third and final new member of the K2 Groms team.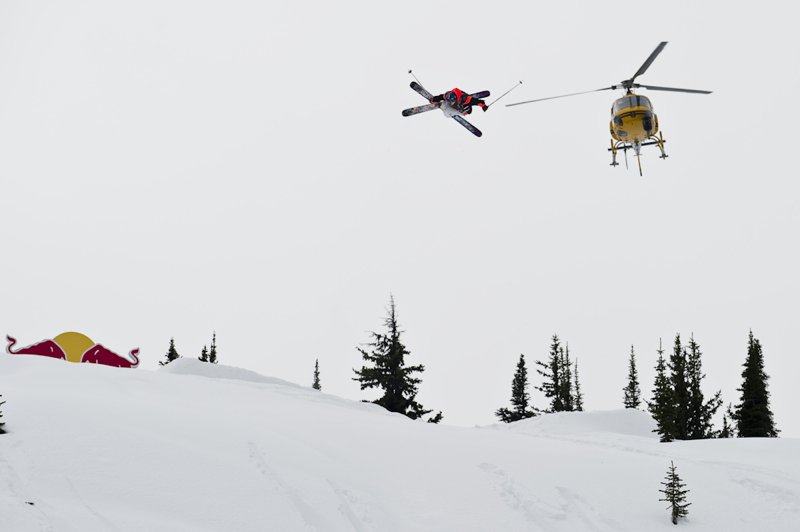 Sean Pettit
This young and lucky skier will be the third and final kid who will receive a full sponsorship from K2, and will have the chance to have input on product design along with testing prototypes for upcoming skis, and will be given all the same opportunities Sean was given when he was young, which eventually lead to him becoming one of the biggest names in the sport.
So without further ado, here's the third and final winner of PG<13 and newest member of the K2 Groms team...
Mark Hendrickson
"11-year-old Mark Hendrickson was bustin' rodeo 7's and hitting the biggest cliffs PG<13 has ever seen!" said Sean. "Not only was Mark goin for it, but he's also got some serious style, doing cab 5's grabbin tail and a smooth big cork 7 tail. Congrats Mark! Oh...and welcome to the team!"
This concludes the PG<13 contest. On behalf of Sean Pettit and everyone at K2 Skis and Newschoolers, we'd like to take the time to thank everyone who helped make this contest such a success. From the kids who entered, to those who helped film and edit their videos, and to those of you who voted for their favorites...thanks!
 
Round 2 winner Tashi Townley
 Round 1 winner Taylor Wilson
Congratulations to Mark Hendrickson (and his brother Colin, who filmed and edited his video and will receive a free pair of K2's for acting as his scout), along with Tashi Townley and Taylor Wilson for being hand picked by Sean Pettit to be the three new members of the K2 Groms team. The sky is now officially the limit for you guys, and we're all looking forward to seeing big things from you in the years to come!