Hyland Hills, located in Bloomington, Minnesota, has likely the fastest tow rope in the state, and a wide variety of features packed into a whopping 250ft vertical.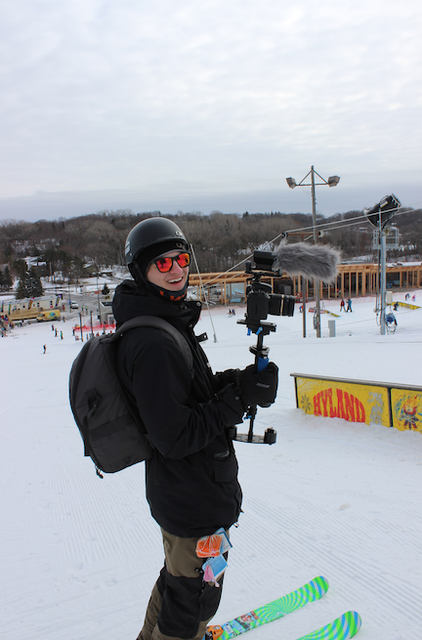 For each of the Minnesota / Wisconsin tour stops we had the wonderful Ben behind the camera-- look out for a recap edit coming to a Newschoolers near you!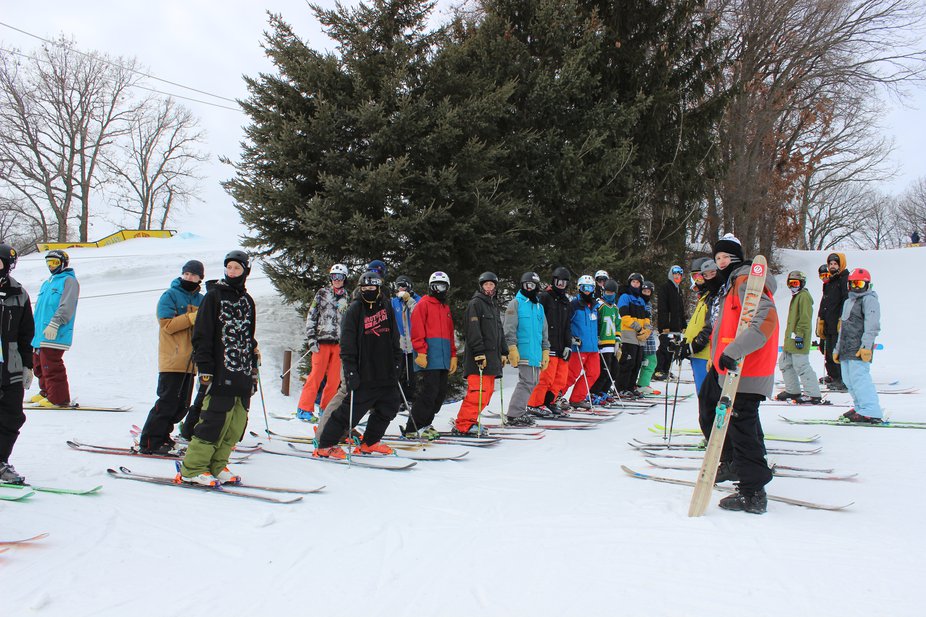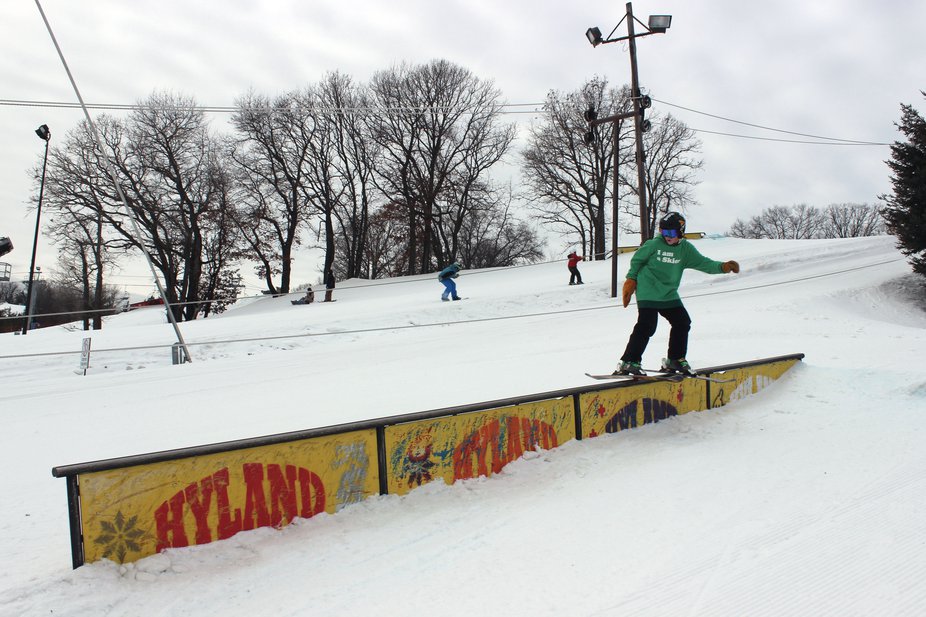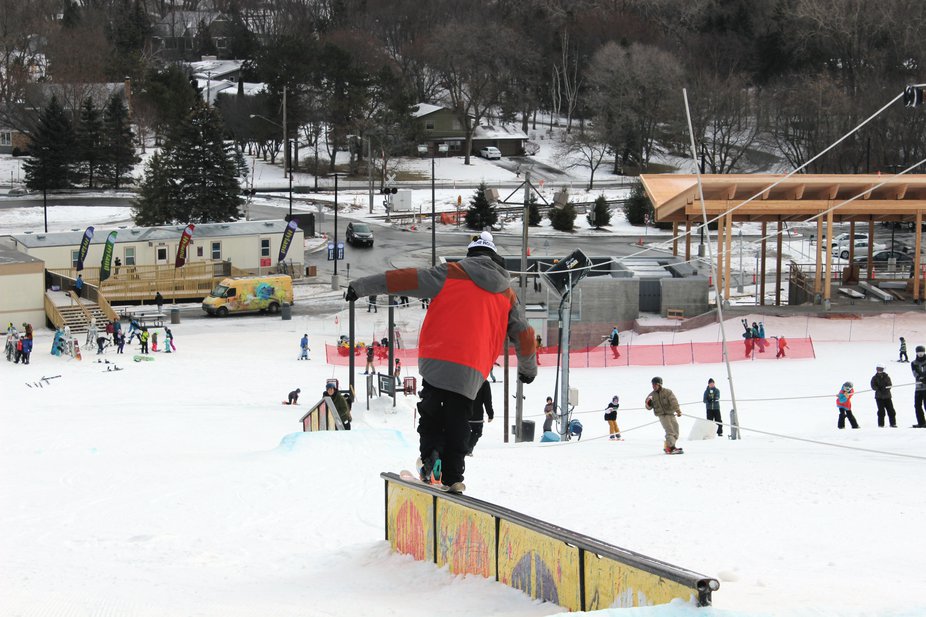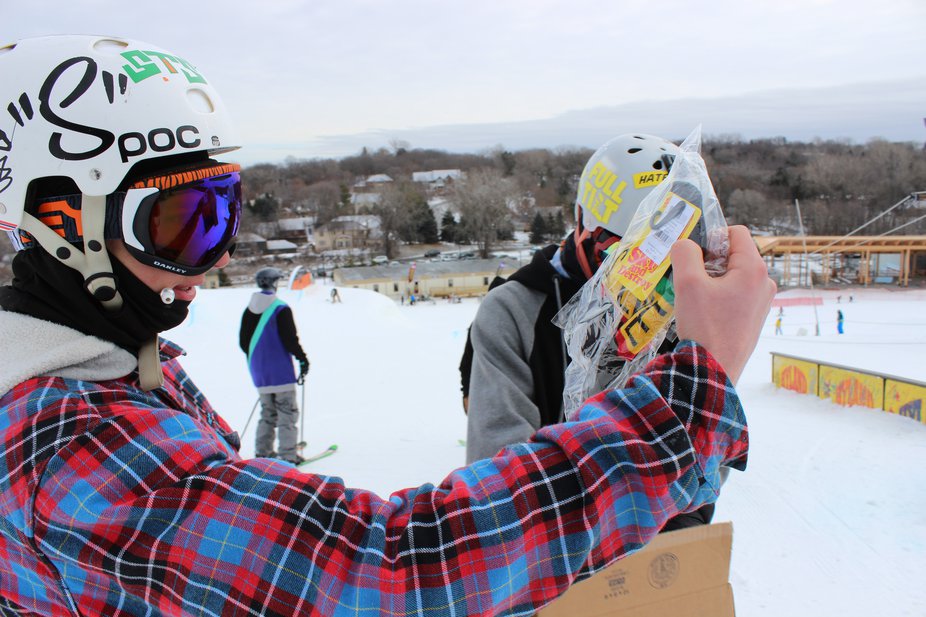 Shredders of every age were there to shred with all the Line riders. They took their turns trying new tricks for Andy and upon landing them lined up for swag giveaways.
I even got a close-up look at Krotch's beard.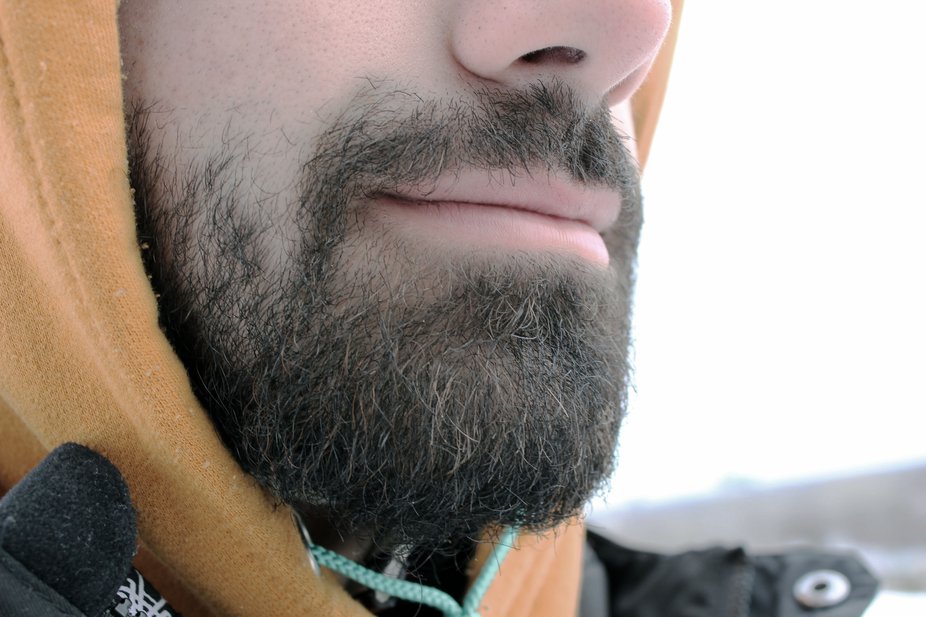 (Disclaimer I found grey hairs)....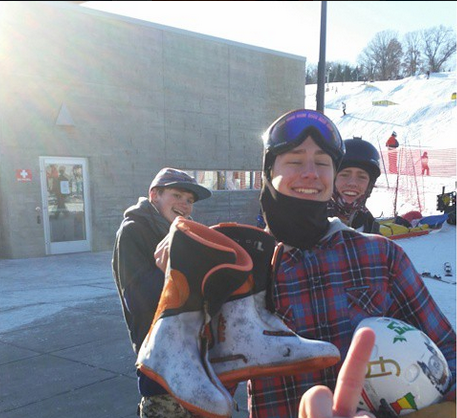 Prize of the day (trip?) = Andy Parry's stinky boot liners.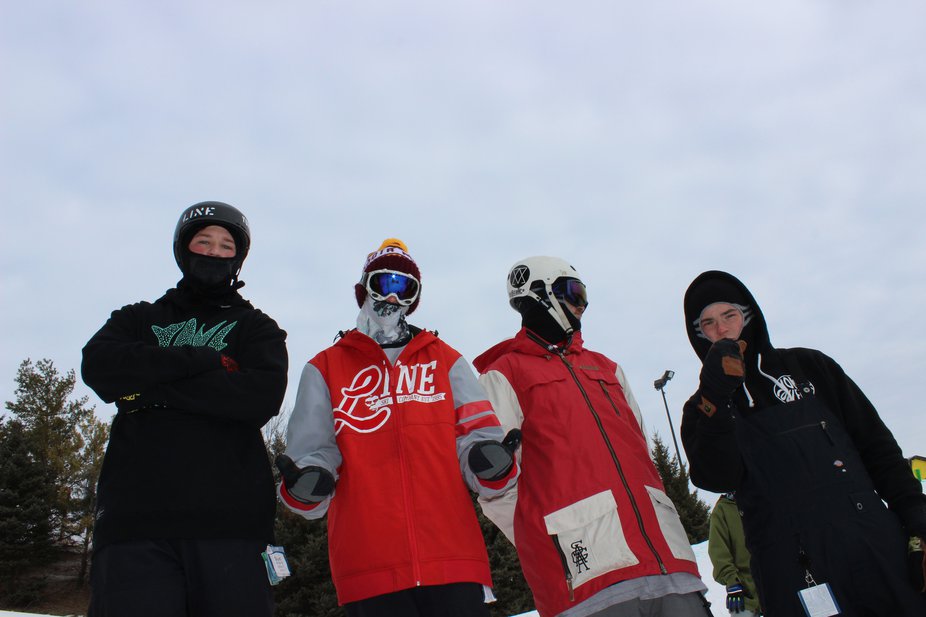 All in all, everyone had the chance to hang out, try new tricks, and take the hottest of laps on a beautiful day at Hyland Hills. Before long skiers were headed in and out of every door in the van, getting a up close look to the vehicle the boys have been traveling cross country in.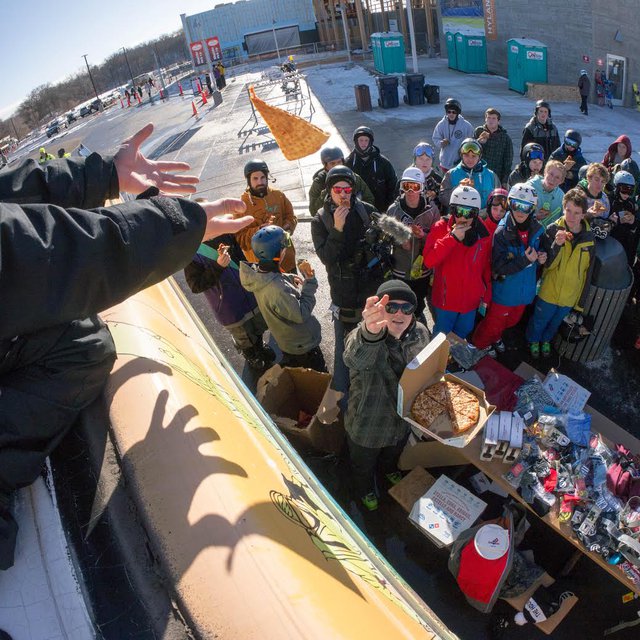 Charlie with the slice toss to Ross // Photo: Erik Olson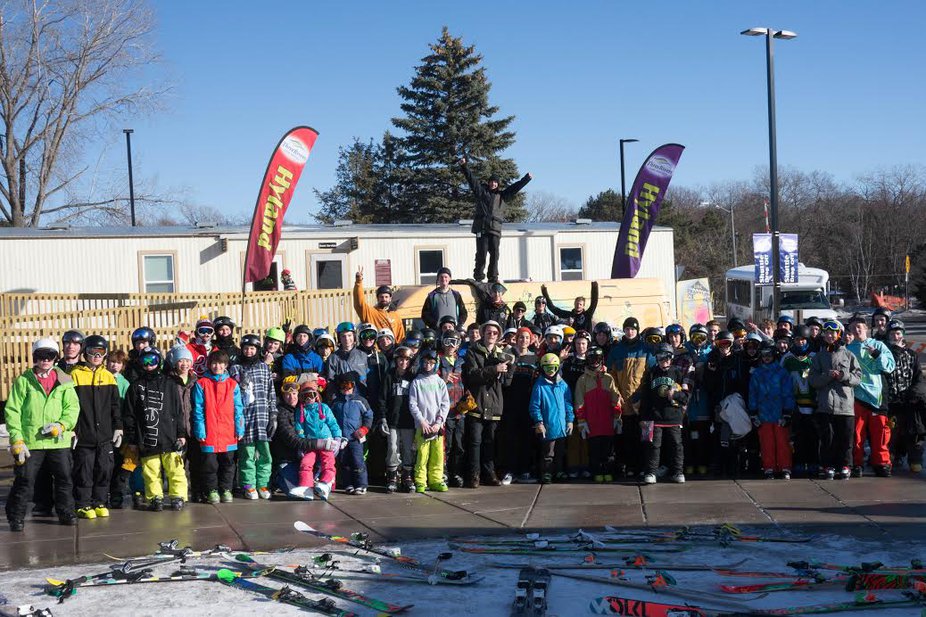 Group shot! // Photo: Erik Olson
And to wrap the tour up? More pizza and more prizes (they had to empty the van, after all).
Another HUGE shoutout to NEWSCHOOLERS, LINE SKIS, and TALL T PRODUCTIONS, because without them this tour wouldn't have been possible!